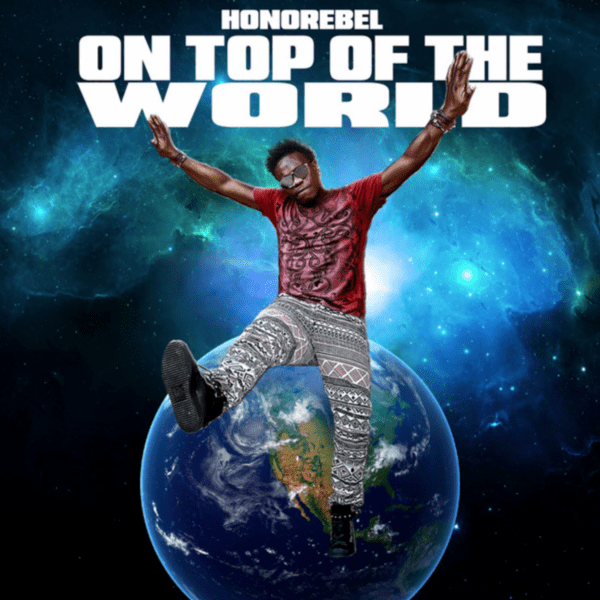 "What is a rebel but a man who is able to say yes to the impossible and no to the ordinary?" – Anonymous
It's apparent that in today's Mainstream Music Industry, pundits of all shapes and sizes like to put an artist in a box. With all this labeling and defining the musician's music, it's often an industry breakthrough when one finds an artist that's impossible to categorize. In walks HonoRebel, a name so fitting for someone who enjoys rebelling against the status quo.
Born Richard Bailey in the ghettos of Kingston, Jamaica, Honorebel is the youngest of six children who were raised by a single mother. He remembers his childhood as being a rough uphill struggle, often riddled with street violence and poverty. Amongst all the negative events that surrounded his early life, it was by fate that Honorebel was heavily exposed to music. In Honorebel's own words, "I didn't find music, music found me." As his career began to progress, Honorebel, explains that the Honor comes from his humbleness, while the Rebel is his Fighting Warrior Spirit. It was this very same spirit that took his musician status to the next level. Honorebel launched his Musical Career in the late 90s and soon found himself collaborating with Reggae Legends such as Sly and Robbie, while infusing Hip-Hop Beats with producers like Scott Storch and Tropical House,World Music and EDM with Benny Benassi, Afro Jack, Nicola Fasano, Rune RK, Robbie Rivera and Tommy Trash, Dj Snake just to name a few. Honorebel has collaborated with artist such as the queen of reggae/dancehall Lady Saw, Gyptian, Shaggy, Sean Paul, Pitbull, Sean Kingston, Akon, Flo Rida, Big Mountain Band, Rick Ross, Wayne Wonder, Snoop Dogg, El Chica, Farina and Willy Chirino just to name a few.
It was inevitable that Honorebel's music quickly morphed. He infused various styles to fit his deliverance, ranging from Roots Reggae and Dancehall to techno-pop to pop-rock, EDM, to Reggaeton. Honorebel began to widen his musical catalog and his audience appeal, reaching as far as Russia, where he performed live at the Russian MTV Video Music Awards in 2007 with Russia Pop Star, Julia Kova. His song "Now You See It" ft Pitbull was release in 2009 through Ultra Records/Sony Music and has over 80 million views on youtube and went #1 in 24 different countries worldwide, peaked #22 on Billboard Hot 100 and #34 on Billboard Hot 200 and sold 2x platinum. In 2013 he did got together with Pitbull again and did "Seize The Night" which racked up 2 million views on youtube and got super producer Rvssian to do the remix. In the summer of 2015 Honorebel and Pitbull made another classic entitled "Shes My Summer" which went #1 on the Swiss Dance Charts and steadily held position in the top ten in nine countries worldwide. In 2017 Honorebel and Farina song "Mari" remix featuring El Pocho and El Micha debut #15 on the Latin Billboard sales chart. Honorebel songs are place in many motion picture such as Piranha 3D, American Reunion and television shows such as Californication and HellCats. Honorebel is now working on his 9th studio album and also promoting his current hit single 'On Top Of The World" which already proven major success when the music video premiered on South Florida prominent tv show Deco Drive. Because of his diverse musical style, Honorebel found himself standing outside the music industry box. Unable to label him as just a traditional reggae singer, Honorebel was quickly initiated as a cross-over and international artist. Honorebel explains, "I'm not afraid to experiment with different genre of music. Reggae Music is my foundation, but I feel my creativity transcends beyond that. You can throw me into Hip-Hop, Soca, Latin, Dance, Classical, Techno, EDM whatever and I'll deliver. In Honorebels' own words: "I am forever learning and improving to be the best I can. Education without morals, music without the message of love, true friends without loyalty is like a ship without a compass, sailing aimlessly at sea."