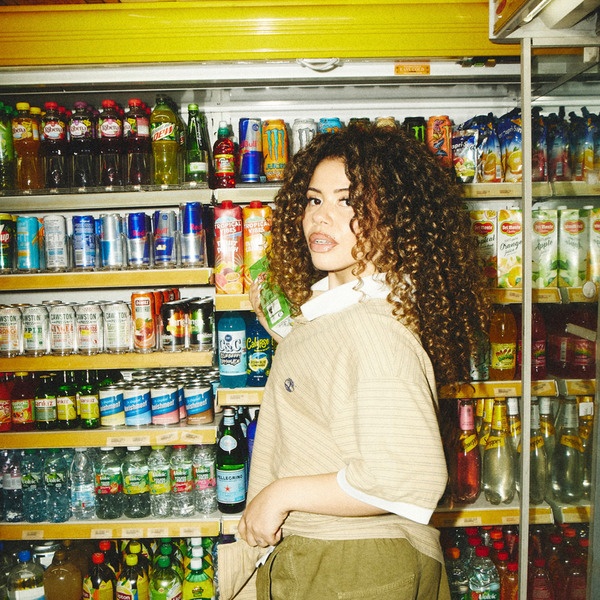 @skopemag news – tuesday – july 11, 2023 @ 12 pm est
https://www.facebook.com/SkopeMag/
https://twitter.com/skopemag
https://www.youtube.com/@skopetv2
https://www.instagram.com/skopemag/
APP – Apple iTunes –
https://itunes.apple.com/app/id1465224822?mt=8
@skopemag APP – Google / Android –
https://play.google.com/store/apps/details?id=hr.apps.n207414718
Support @skopemag –
https://www.paypal.com/donate/?hosted_button_id=3APKAKT8K6ETW
Disco Mary team up with SAY Award winner 'Nova' for new single; 'The Once & Future Me'
July 20th sees the release of the new Disco Mary single 'The Once & Future Me' featuring Scottish Album of the Year winner, 'Nova'. The single sees the band pushing their sound forward with an edgier, funkier tone. The Once & Future Me explores the insecurities we all have about wanting to be accepted socially and how interactions with other humans can feel like auditioning yourself to society. And then how conversely, with a bit of self-belief, we can offer a strong riposte to that state of mind by believing in ourselves and standing on our own feet.
Progressive Metal Sensation DUSK Unveils Captivating Lyric Video for "Agnes of Rome"
Dusk, the visionary Progressive Metal Musician/Songwriter, is making waves once again with the release of a mesmerizing lyric video for their latest track, "Agnes of Rome." This highly anticipated visual accompaniment showcases the sheer intensity and artistry behind Dusk's music, captivating audiences with its dynamic energy.
EMILY VICTORIA SHARES DREAMY NEW SINGLE + VIDEO 'MEMORISE'
An undulating ode to the shifting of time, memory and the world around us, Melbourne singer-songwriter and multi-instrumentalist Emily Victoria returns today with a sublime new dream pop-laced single Memorise, also accompanied by an exquisitely filmed and edited photobook-inspired music video.
Deeper share new single "Tele" | New album "Careful!" out 8th September via Sub Pop
On Friday, September 8, Deeper will release Careful!, its new full-length album worldwide on CD/LP/CS/DSPs through Sub Pop. Careful! was recorded at Palisade Studios in Chicago with help from producer/engineer Dave Vettraino (Makaya McCraven, Lala Lala), and this thirteen-track collection of new songs finds the band reshaping facades, splashing color, and sonically testing their limits.
MAPLE GLIDER — Details New LP: 'I Get Into Trouble' Out 13 Oct || + Listen To "Dinah" Now
Maple Glider, the project of Naarm/Melbourne-based singer-songwriter Tori Zietsch, has detailed her anticipated second album 'I Get Into Trouble', out October 13th 2023 via Pieater (Australia) and Partisan (rest of world).
The Hives release new track 'Rigor Mortis Radio'…
After tearing up stadiums across the UK with Arctic Monkeys, as well as a monumental Other Stage performance at Glastonbury Festival last month, The Hives release their brand new single 'Rigor Mortis Radio' – the third off their highly anticipated album The Death Of Randy Fitzsimmons, which arrives August 11th via FUGA.
London-based DJ and vocalist ALBERTINA paints vibrant silhouettes across her afro-infused cut "Record"
Setting UK sound system culture ablaze with infectious afro-textures and an eclectic vocal range, "Record" instantly defines Albertina's multi-dimensional soundwaves as a standout. Taking clear inspiration from innovative talent incl. J Hus and Rihanna while pulling touches from her Caribbean heritage, Albertina effortlessly glides atop sharp percussion and mellow rhythmics, displaying vibrant harmonies that shift to assertiveness when exploring an exciting new love interest.
Hungarian live electronica band dropped groovy psychedelic album
A Mesmerising Blend of Seductive Beats and Greek Soundscapes in Antigoni's Latest Single, Nervous – LISTEN HERE
Antigoni's latest single, 'Nervous,' sets the mood for a passionate summer with its seductive beat and notorious middle eastern soundscapes, seamlessly blending Antigoni's sensual melodies and vocal arrangements with the production genius of Seikbeats. The track, which was co-written alongside Connor Mullally and Amira El-Shafie, explores the vulnerability and excitement that comes with connecting with someone who has caught your eye.
New Today // Dalia – "Pink Clouds"
Speaking about the song in further detail, Dalia explains "Pink Clouds speaks about a chapter in my life where I resorted to various methods of escapism to shield myself from reality. I was dealing with my own self-destructive habits and tendencies because I was unwilling to confront many situations that were going on in my life. So I desperately searched for temporary relief to silence the chaos in my mind & I was fully aware of the harm I was causing myself, yet I simply didn't care. With this song I hope to capture the bittersweet embrace of an escape that offers comfort amidst the pain."
Tiny Leaves shares new video and documentary ahead of 'Mynd' album release due out this Friday
YouTube Movies and TV Acquires The Trending Film "Sons 2 The Grave"
"Sons 2 The Grave" the feature film by Canadian production company Have Faith Productions, (HFP) in association with FilmRise and Incendo, has been acquired by YouTube Movies & TV, with the film's viewer popularity continuing to soar. Along with YouTube Movie & TV acquisition the film can be seen on Apple TV+, Amazon Prime US, (soon on Amazon Prime Canada) Roku and Tubi garnering impressive ratings.
Single Out Today from Andrew Schneider: "Opportunity"
COREY TAYLOR RELEASES BLISTERING NEW SONG "POST TRAUMATIC BLUES"
Chew Magna bury their concise indie-pop under unyielding guitar squall with noise-rock gem 'Secrets'
'Secrets' is a concise pop tune buried under unyielding guitar squall. When the choruses hit, we get thundering chords and Laurie Hulme's soaring vocal, reminiscent of the finest Lou Barlow earworm.
Morgan Wade releases new single & video '80's Movie'
Lizdelise Announce New Album 'I Swore I Heard You Laughing', Listen to 'Tornado' Now
Philadelphia's Lizdelise announced a new record today, I Swore I Heard You Laughing, out September 15th on Sheer Luck Records. The trio are sharing lead single 'Tornado' alongside a music video directed by Liz Charky.
Listen To New Sparklehorse Track "The Scull of Lucia" Now
Last month ANTI- Records and the Sparklehorse estate announced 'Bird Machine,' a posthumous album by Mark Linkous that will be released on September 8. Music had always been a shared language between Sparklehorse's Mark Linkous and his younger brother Matt, and as Mark began work on what he planned to be the fifth Sparklehorse album in 2009, the two of them would talk through his plans for the record. It was these conversations that Matt and Melissa – Mark's sister-in-law, who had both worked with Sparklehorse – returned to years later as they began to sift through boxes of tapes to catalogue and preserve Mark's unreleased recordings and bring his posthumous album, entitled 'Bird Machine', to life.
LUCI Returns With New Single & Video For "11:11" / Out via Don't Sleep
North Carolina raised, New York based artist LUCI is today sharing her brand new single/video for "11:11". Following the critical success of her debut EP Juvenilia released at the end of 2022, "11:11" marks a triumphant return for the artist, out today via the influential Brixton based Don't Sleep imprint (founded by the A&R who discovered Peggy Gou).
Puddle of Mudd Announces New Album 'Ubiquitous'
Multi-Platinum rock band Puddle of Mudd announces its upcoming new album, entitled Ubiquitous. This next installment is the follow-up to the band's 2019 release, Welcome To Galvania, which featured the hit single "Uh Oh" that climbed to number nine on the Billboard Mainstream Rock Chart. Ubiquitous will drop on September 8, 2023, via Pavement Entertainment and will be available on streaming and traditional platforms worldwide.