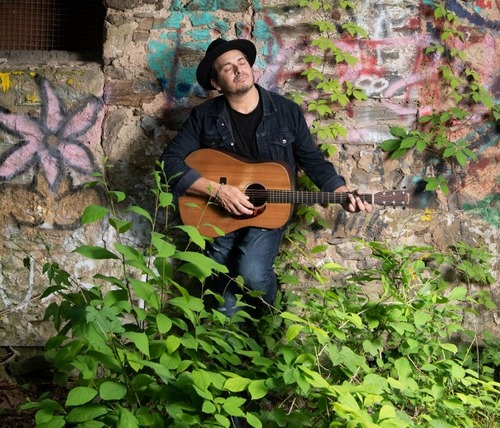 @skopemag news – thursday – july 6, 2023 @ 10 am est
https://www.facebook.com/SkopeMag/
https://twitter.com/skopemag
https://www.youtube.com/@skopetv2
https://www.instagram.com/skopemag/
APP – Apple iTunes –
https://itunes.apple.com/app/id1465224822?mt=8
@skopemag APP – Google / Android –
https://play.google.com/store/apps/details?id=hr.apps.n207414718
Support @skopemag –
https://www.paypal.com/donate/?hosted_button_id=3APKAKT8K6ETW
Ukrainian Rock Artist VM Releases Single & Video "Incomplete"
Ukrainian rock grunge artist, VM, is thrilled to announce the release of his latest single and lyric video, "Incomplete." The track is now available on all major streaming platforms and is accompanied by a captivating lyric video on YouTube.
Second Hand Mojo – New Single "Kiss My Baby Goodnight"
Second Hand Mojo, out of Canton, MI. and surrounding areas, is a blues-rock band you need to experience for yourself. Their new single, "Kiss My Baby Goodnight" dropping July 14, 2023, from their forthcoming, Second Helpings EP, is full of distinctive, melodic guitar riffs, powerful keyboards, clever lyrics and powerhouse vocals.
Detroit Rapper Paradime Drops New Singles "Rope Chain Music" and "The Reign"
"Rope Chain Music" is a grimy boombap record. Produced by Chanes, the nostalgic sample-driven beat lit a fire in Paradime to rap. "Chanes is so dope.. such an out of the box thinker and a true genius.. He sent me a bunch of beats and this one just made me wanna rap.. it sounds like some late 90s s*** to me" says Paradime. "The Reign" sees Paradime connecting with iconic producer and fellow Detroit native, Apollo Brown. On working with Apollo, Paradime states, "Apollo Brown is a legend..I treat his beats as such." The hook highlights Paradime's melodic ability while still showcasing his elite lyrical talent.
Healthy Junkies – New Video "These Boots Are Made For Walking"
Healthy Junkies, out of the UK, mix punk rock with grunge, new wave, garage rock and goth, creating a sound like no other. You can experience it for yourself with their new video, "These Boots Are Made for Walking" dropping July 14, 2023.
Healthy Junkies are Nina Courson (vocals), Phil Honey-Jones (guitars/vocals), Dave Whitmore (bass) and Tony Alda (drums).
Skope || Curling new lp, single (RIYL: American Football, Mineral)
Out Now: Singer-songwriter Andrew X releases new single "Where Are You Now"
Speaking on the new track Andrew shares, "I wrote 'Where Are You Now' after coming across an old picture of a dear friend from the past in a box of old photos. Seeing the picture instantly took me back to how she made me feel when we were together. It also made me feel a fair amount of guilt about how I treated her, and a fair amount of regret due to the fact I never told her how I really felt about her, and how great of a person I really thought she was. I don't know where she is now, but I wish her the best, hope she doesn't hold hard feelings, and hope that she has found love and is living a great life."
Swedish Black Metal Outfit MARDUK Unleash New Song, Announce Highly Anticipated Album "Memento Mori"
The renowned Swedish black metal band MARDUK is back with a new release entitled Memento Mori. Today, the band proudly presents their latest single "Blood of the Funeral," offering a tantalizing glimpse into their forthcoming album. This marks MARDUK's 15th studio album, set to be unleashed upon the world on September 1st via Century Media Records.
Nik Rael – New Single & Video "Medicine Man"
Nik Rael, from Los Angeles, CA. now living in New Jersey, has a new single, "Medicine Man" dropping July 14, 2023. Nik's music comes from his soul as does his lyrics. Although he grew up listening to The Beatles, his favorite singers are soul singers including Aretha Franklin, Ray Charles and Sam Cooke.
My Favorite Color Follows Up With "Nissan" Video
The video for "Nissan" picks up where the video for "Pink Lac" left off. My Favorite Color and his new love tour the city in their beat-up gray Nissan, heading to the drive-in movies and more, but the car isn't as important as the company they keep.
Joan & The Giants 'Sleep Alone'
Longtime collaborators Grace & Aaron Birch, both connected from their unique backgrounds; Grace Newton-Wordsworth from her farm life & strict Christian up-bringing in South WA & Aaron Birch from a remote indigenous community in the Kimberley. Joan & The Giants have 500,00+ streams across DSP's & previous support from Spotify (Fresh Finds AU & NZ), with triple j premiering previous single 'Home Song' & supporting it with triple j airplay & triple j Unearthed airplay for a slew of previous releases.
Montreal Fiddle-Singer and Songwriter Aleksi Campagne Releases Debut Bilingual Single "Won't Be Scared" From Upcoming 'For The Giving' Album
Aleksi Campagne, Montreal's bilingual indie-folk fiddle-singer, is ready to captivate and comfort listeners with his debut single "Won't Be Scared," available in English and French on June 10th, with the full-length album, For The Giving released on July 13, 2023.
Joan & The Giants release elegy for unrequited passion, with heartfelt new single 'Sleep Alone'
Raw & aching, Perth's Joan & The Giants have today stepped forth with their haunting new track 'Sleep Alone'. Covering feelings of unrequited passion & love, alongside motifs of longing, loneliness & fleeting memories 'Sleep Alone' is the band at their most challenged & vulnerable. Building with singer Grace Newton-Wordsworth's smokey & velvety voice atop a reverberating piano stanza, 'Sleep Alone' grows into a hook-driven rock-ballad with a vibrant & pulsating rhythm section throughout. Joan & The Giants have undoubtedly created an anthem for all those working through spurned feelings or despondency.
Halifax's Rock Band CHESTER DOOM Gives Depression A Voice With "Pull The Trigger"
One of the most painful things about depression or any other mental health issue is how it makes your brain lie to you. Depression tries to convince the person dealing with it that there is no reason for them to keep living. In their newest single, "Pull The Trigger", Halifax Nova Scotia-based rock band Chester Doom gives those with depression a voice.
Legendary Brazilian guitarist Roberto Menescal & Celeste Caramanna feature on glorious new Muca track 'Like This Before'
The gorgeous single has a modern and lively approach that pays homage to its Brazilian roots and the Bossa Nova style. The groove from Roberto's guitar work sits beautifully behind the melody, with Muca's fine skill of fusing the old and new wrapping the track up into quite a unique piece of music.
GUS HARVEY challenges the conventions of romance in "Netflixx"
Across low-key, soulful jazz instrumentals, the sunset sounds of "Netflixx" set the scene for Harvey to tell a tale of the romantic heroine and the conventions of romance; juxtaposed vulnerability and violence, softness and ferocity, as epitomised by the star of its lyrics, Alabama Worley in the classic cult film True Romance.
DJ Snake drops video for new single 'West Side Story'
Multi-platinum DJ and world-renowned producer DJ Snake teams up with WE ARE FROM LA, the Grammy Award-winning team behind Pharrell's 'Happy', for his latest track 'West Side Story's official video clip.
GIÖBIA: new video "Screaming Soul" out now
Milano-based psychedelic and acid rock stalwarts GIÖBIA team up with Echoes & Dust to present their compelling new video for "Screaming Soul" today! Their new album "Acid Disorted" is available now on Heavy Psych Sounds.
PRESS INFO: SPECIAL REQUEST LINKS NOVELIST ON GRIME INFUSED CLUB BANGER 'SLIVER'
Gudu Records is proud to welcome Special Request – aka Paul Woolford – for his first release for the label, a collaboration with constantly innovating London MC Novelist.
Pairing Novelist's unmistakable cadence and flow with classic grime square-waves and booty house-esque drums, 'Sliver' has been a highlight of both Special Request and label boss Peggy Gou's recent sets, climaxing in a tempo change designed to turn the dancefloor inside out. As potent in intimate dark rooms as it is festival main stages, you'll be hearing this one all Summer and beyond.
Annie Hart shares "What Makes Me Me" video
Renowned musician and composer Annie Hart is thrilled to announce her fourth full-length studio album, The Weight of A Wave, set to release on August 4th on Uninhabitable Mansions. This album is a fun and upbeat collection of songs ranging from krautrock-inspired electronic pop to post-punk. Brooklyn Vegan says of the album: "While she's mostly been associated with the gentler side of synthesizers, the new album shows she can rock out too."
Organ Morgan releases new track "Mood Swings", debut EP 'Figurehead' out 20th July via Everybody's
Organ Morgan has released new single "Mood Swings", the latest taste of his debut EP 'Figurehead', out 20th July on London label Everybody's.
VILDE announces Hope album (August 18) | 'Piñata' single out now
"Hope" – the title, recurring lyric, and overall ethos of Vilde's upcoming new album – is a transient phenomenon. A measure taken somewhere between the emotions of hopefulness and hopelessness, it is agonisingly out of our control, and subsequently takes on a life of its own. Ultimately though, the resolution is positive.