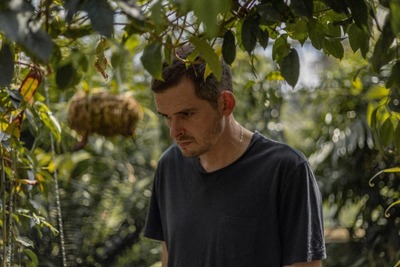 @skopemag news – tuesday – june 27, 2023 @ 12 pm est
https://www.facebook.com/SkopeMag/
https://twitter.com/skopemag
https://www.youtube.com/@skopetv2
https://www.instagram.com/skopemag/
APP – Apple iTunes –
https://itunes.apple.com/app/id1465224822?mt=8
@skopemag APP – Google / Android –
https://play.google.com/store/apps/details?id=hr.apps.n207414718
Support @skopemag –
https://www.paypal.com/donate/?hosted_button_id=3APKAKT8K6ETW
Jon Mullane Releases New Summer Music Video
Atlantic Canadian recording artist Jon Mullane has released a new Summer music video for his single, The Sun in the Summertime. The retro beach inspired video was shot on Bayswater Beach in Nova Scotia in early June and released on the first day of Summer. Directed by Martin Noel, the crew managed to shoot in amongst the wildfires that were going in Nova Scotia at the time.
The video and single, included on Jon's new EP California (released on June 9th), harken back to a simpler time, invoking good feelings of care free summers on the beach.
Olivia Lunny Makes Her TOP 40 DEBUT This Week With "TIMEZONE"
Canadian songstress Olivia Lunny soared up the charts to make her Top 40 debut this week with 'TIMEZONE' (Infinity & Recordings / UMG Music Canada / Virgin Music), her massive first single release of the year. The sole independent record in the Top 40 right now, "TIMEZONE" also highlights a Top 40 first for label Infinity & Recordings. The single is a TOP 20 GREATEST GAINER and is being played now on 100+ US Radio Stations. The single is also #3 on the Mediabase Independent Chart this week!
Toronto Rock Sensation Nice Vice Unleashes Raw Power with Explosive New Single 'Dust'
French math-metal/metalcore/prog technicians Vertex unveiled new single + official music video "LEVIATHAN"
Vertex releases an organic music with no concessions that leads to break the rules.
The four accomplished musicians come from different backgrounds and bands, they have a strong experience, are reunited around common influences and references such as Meshuggah, Animals As Leaders, Gojira or Car Bomb.
SMILEZ drops new Hip-hop meets Punk Rock album, 'Ur in My World'
THE ARMED ANNOUNCE NEW ALBUM + DROP SONG FT. JULIEN BAKER AND VIDEO FT. IGGY POP
The Armed have announced a new album, Perfect Saviors, available August 25th, their first album since their breakout ULTRAPOP. Providing a full accounting of album contributors for the first time, Perfect Saviors was produced by the band's Tony Wolski along with Ben Chisholm and Troy Van Leeuwen, with contributions from Julien Baker, Sarah Tudzin, Mark Guiliana, Patrick Shiroishi, Justin Meldal-Johnsen and many more (full contributors list below). The album was mixed by Alan Moulder. The news arrives with a first single, "Sport of Form," which features Julien Baker on vocals and Iggy Pop playing God in the song's visual.
Hermetic Delight — Inci
Strasbourg-based trio Hermetic Delight has released new single "Inci" together with a stunning music video directed by Arnaud Bigeard and Saba Niknam. This summer, the band will perform a number of shows. Don't miss them whether you're in France or the UK!
KLOGR New Single And Music Video For "Hysterical Blindness" Out Now
After 5 years without seeing the release of any new material, Klogr returned with "Early Wounds" earlier this year. Now the band has released another new single, "Hysterical Blindness". The new single outlines the overall feel of the upcoming album, which brings in an element of electronic music to the band's sound. Produced by Rusty himself, recorded by Jarno Bellasio at Zeta Factory and mixed/mastered by Federico Ascari, the song is accompanied by a video directed by Manno993. The band, supported by K2 Management and Superbia Music Group, will arrive soon with more news and previews of the winter live shows.
Introducing Kate Teague with "Poison Mind"
"Poison Mind" is deceptively soothing, with the most lush guitar progressions you've heard in a while filling out booming but gentle drums and subtle synth pads. However, once you dig into the lyrics you see how contrastingly dark and torturous they are, in a way that's achingly monotonous and relatable – boiling up to a climax of "Should I quit? Should I have kids," sung from deep in her chest in a voice that at times is reminiscent of Lana Del Rey in it's airiness, and at times of Alanis Morissette in its scathing power.
Zelma Stone Announces a new EP with the release of her new single "Really There" and stunning video
Anyone who's experienced grief knows that healing isn't linear. There are days when it consumes and envelops, and others when a pinprick of light forces its way through the cloud cover, peeling the sky open to a fresh horizon. Grief's ebbs and flows are unpredictable and we're powerless to control them, much less the circumstances that set us afloat on their waters.
Skating Polly Shares Kate Nash Directed Video for "Tiger At The Drugstore," New Double LP Out Now
Today Tacoma-based Oklahoma-bred "ugly pop" trio Skating Polly release the Kate Nash directed music video for "Tiger At The Drugstore." The English singer-songwriter, actress, and longtime friend of the band brings to life the song which tackles unhealthy coping mechanisms with a light-hearted endearing clip of the punk-siblings. This is the fourth single and third music video from Skating Polly's new double LP Chaos County Line released this past Friday, June 23rd, via El Camino Media and the first time the band has used horns on a track.
SEN MORIMOTO ANNOUNCES NEW ALBUM
Chicago artist Sen Morimoto has announced Diagnosis, his third LP and first with the venerable City Slang label in partnership with his own Sooper Records for November 3rd . The announcement arrives with a prodigious video for the title track. A narrative continuation of the previously released visual for "If The Answer Isn't Love" this video finds Sen walking into his convenience store job where things quickly derail into a scathing take on the commodification of identity and trauma in the music industry. The video takes Morimoto through a sell-your-soul scenario complete with specific references to current exploitation tools and more. Watch here.
Ready for broadcast… Better Without You from renowned soulful superstar Shady Blue
Shady Blue is an Afrocentric Soul Singer, who has been crafting her unique style comparable to Alicia Myers, Anita Baker, Chaka Khan, Regina Belle, Erykah Badu, Jill Scott and many others. Her style is a fusion of Soul, R&B, Jazz, Funk & Afro-Beat – this blend of sound defines Shady Blue (the Queen of Afrocentric Soulful Jazz).
Modern Nature Returns With Epic New Single "Murmuration"
No Fixed Point In Space, the third full-length album by Jack Cooper's Modern Nature, takes the palette of sound and themes that were honed on 2021's Island Of Noise and launches them into an expansive world of openness and vivid technicolor. It's a music that hasn't been heard before; as melodic as anything Cooper has produced but framed by rhythms and instrumentation that reflect the chaos, unpredictability and color of the natural world.
High Pulp Share "Unified Dakotas" feat. Jeff Parker of Tortoise
Today they are sharing the album track "Unified Dakotas" feat. Jeff Parker. The song "Unified Dakotas" aligns High Pulp with the kind of adventurous music that defined the alternative '90s, a mix of post-rock guitars, head-nodding drums, bright horns, and electronics. It made perfect sense to reach out to Jeff Parker of Tortoise and have his guitar ring through the song as it transforms from shimmering jazz-funk to dreamy ambience and back. Listen to the track below.
3Face & Cee Release "Scrolling" A Hip Hop Intergalactic Sound
Hailing from Cape Town, South Africa, musical soulmates Joshua "3FACE" Eagles and Cedrik "CEE" Aberle bring a unique, genre-bending approach to their self-described intergalactic sound that's at once captivating and illuminating instrumentally and vocally. In an increasingly global society, the pair's mission is to elevate consciousness while simultaneously shining a light on the homeland that continues to shape and mould their creativity.
Dexys (fka Dexys Midnight Runners) Share "Coming Home" Video
Khaotic – Appreciate Me [DJ Pack]
ill peach Shares New Lyric Video For "HEAD FULL OF HOLES"
Today, June 27th marks the release of "HEAD FULL OF HOLES," the latest single from the Los Angeles duo ill peach.
ill peach says of this new song: "HEAD FULL OF HOLES is about our obsession with nostalgia. This urge to have a tight grip on certain memories. Sometimes the beautiful and the painful ones get distorted because we want to remember them a certain way.
Teddy Thompson Announces New Album 'My Love Of Country' – First Single "A Picture Of Me Without You" Out Today
The simplicity and emotional intensity of classic country has been a big part of Thompson's own sound as an artist, which The New York Times called "beautifully finessed" and NPR hailed as "the musical equivalent of an arrow to the heart." Back in 2007, he explored his roots with Up Front and Down Low, an album of Nashville golden era favorites. And now he's picked up the thread again.
Model Child shares new single / lyric video "Into The Water"
Model Child is the project of Danny Parker (He/Him/They/Them), a solo artist and pop songwriter who most recently co-wrote Jessie Ware's That! Feels Good! album. You can hear his pop sensibilities in place on his new aquatic-themed earworm, "Into The Water." Parker explains the recording process:
Colter Wall Pens An Ode To The Good Stuff With "For A Long While"
Battle Creek, Saskatchewan – If his latest release, "Corralling The Blues," was a glimpse into the hard times surrounding rural, agricultural communities, then Colter Wall's new single "For A Long While" is the other side of the coin, laying out exactly what brings a smile to the beloved ranch hand's face. A prairie ode to a great guitar, a timeless song, rest after a hard day's work, and a perpetual itch to roam, "For A Long While" plays out like a quartet of vignettes punctuated by breezy harmonica and slide guitar melodies; upbeat and steady. "I guess that's how it's always been," Wall sings through each refrain in his signature hardscrabble baritone. "Or at least for a long while."
DARKHER premiere video single 'Like Suicide'
DARKHER present an incredibly beautiful rendering of that in many ways most tragic SOUNDGARDEN song 'Like Suicide', which is carried by Jayn Maiven's magical voice and haunting instrumentation. The mysterious British artist has furthermore illustrated this touching song with a brilliant video.
More information about the forthcoming MER Redux Series installment "Superunknown Redux" can be found below. The massive double album has been scheduled for release on July 14.