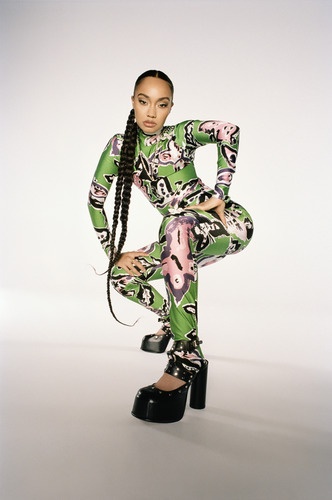 @skopemag news – friday – june 16, 2023 @ 10 am est
https://www.facebook.com/SkopeMag/
https://twitter.com/skopemag
https://www.youtube.com/@skopetv2
https://www.instagram.com/skopemag/
APP – Apple iTunes –
https://itunes.apple.com/app/id1465224822?mt=8
@skopemag APP – Google / Android –
https://play.google.com/store/apps/details?id=hr.apps.n207414718
Support @skopemag –
https://www.paypal.com/donate/?hosted_button_id=3APKAKT8K6ETW
Lil Mabu Ready To Bust Out Of School For Summer On New Single & Music Video "Rich Scholar" Out Now !!!
School's out, and Lil Mabu is ready to heat up the summer! After cracking the Billboard Hot 100 and independently posting up hundreds of millions of streams, the rapidly rising rapper and New York phenomenon unveils a new single and music video entitled "Rich Scholar" today.
JORJA SMITH AND NIA ARCHIVES JOIN FORCES FOR "LITTLE THINGS" REMIX
Further to steadily climbing the charts with her latest summer offering "Little Things", Jorja Smith has tapped BRIT Nominated artist Nia Archives for a brand new remix of the single, with Nia adding a sprinkle of the brilliant Jungle essence for which she's best known. "Little Things is a big summer tune!! As soon as i heard it i had to flip it into a little jungle riddim in my sets! I've been playing it out the past few weeks and it's going offfff – all tha girlies have been luvin it which is cute.", Nia says of remixing the single.
Eighty Ninety Release New Single "Face Like A Sunset"
Eighty Ninety — the indie-pop project of brothers Abner (vocals, production) and Harper (guitar, production) James — present their new single, "Face Like A Sunset," out on all streaming platforms today.
Following recent singles "2 Carat" and "Stay Alive, "Face Like A Sunset" offers another glimpse of the bands forthcoming debut album, due out later this year. On "Face Like A Sunset," Abner's signature breathy vocals glide over a steady, driving indie-pop instrumentation. It's a blissful track that feels just like a warm summer eve.
DOJA CAT DEMANDS YOUR "ATTENTION"
GRAMMY award-winning global superstar Doja Cat releases her new track and music video "Attention" via Kemosabe Records/ RCA Records. The music video was directed and shot in Los Angeles last month by award-winning director, Tanu Muino (Harry Styles / Cardi B) and made its global broadcast premiere on MTV Live, MTVU, MTV Biggest Pop and across MTV's global network of channels, as well as on the Paramount Times Square billboards. This is the first new track from Doja Cat, after she stormed the charts with her song, Vegas.
The Holy Ghost – "Keep Walking / Keep Rising"
Night Tapes build a sonic dreamscape on new EP 'Perfect Kindness'
DIY dream pop trio Night Tapes return with their hotly anticipated EP Perfect Kindness, out today on Nettwerk Music Group.
Following a string of rapturously received singles together reaching nearly one million Spotify streams, Night Tapes' third EP arrives alongside hypnotic focus track 'Moonrise', which sails in on a sea of warm, crackling piano chords over a slick trip-hop beat.
Big Special share new single 'This Here Ain't Water' about the social classes of England | Music from The Black Country – premiered via BBC6 Music's Steven Lamacq
Premiering on BBC6 Music's Steve Lamacq last night, Big Special share new single 'THIS HERE AIN'T WATER'. It's a cathartic lament with no subtle edges – howling vocals leading into guitars and synths, held up by drums beaten like they owe someone money.
VICTORIA MONÉT DROPS NEW SUMMER ANTHEM "ON MY MAMA"
Multi-talented, Grammy-nominated singer/songwriter and producer, Victoria Monét releases "On My Mama" today via Lovett Music/RCA Records. The new track is the latest addition to her catalog of 2023 summer anthem contenders and is the final track debut leading up to the release of her upcoming sophomore album, JAGUAR II.
KILLER MIKE RELEASES MICHAEL, FIRST SOLO ALBUM IN 11 YEARS
Killer Mike has just released MICHAEL, the celebrated MCs first solo full length since 2012's critically lauded R.A.P. Music; the capstone to a huge week that included appearances on The Breakfast Club, Sway in the Morning, HBO's The Shop, no less than three billboards in Times Square, plus features in Billboard, Vulture, The Atlantic, New York Times, a SPIN cover story, and more. On Tuesday Mike spoke with Zane Lowe to premiere "SCIENTISTS & ENGINEERS (ft. Andre 3000 and Future)," a song that prompted an outpouring of critic and fan attention, prompting @RAP to ask if this was the "biggest ATL collab ever" and BET to proclaim that Andre's feature "reminds us why he's one of the greatest to ever do it" (meanwhile others rightly pointed out that Mike goes bar-for-bar with his former mentor).
ASKING ALEXANDRIA Reveal First Official Radio Single "Psycho" Music Video
#1 Active Rock radio-charting British rock outfit ASKING ALEXANDRIA have established themselves as one of the most important rock bands of this generation through years of hard touring, four RIAA Gold-certified singles, two #1 albums and several Top 10 hits. The band—Ben Bruce (lead guitar), Danny Worsnop (vocals), Cameron Liddell (rhythm guitar), Sam Bettley (bass) and James Cassells (drums)—will release their anticipated eighth full-length studio album WHERE DO WE GO FROM HERE? this fall via Better Noise Music. The album's debut track "Dark Void" was released in May and saw the band return to their metalcore beginnings has already amassed 5 million streams and 1 million video views to date. ASKING ALEXANDRIA have today (June 16) shared the album's electrified first official radio single "Psycho" along with releasing the vindictive, heavy-hitting track "Bad Blood across digital platforms.
ALICE MERTON SHARES THE NEW SINGLE 'CHARLIE BROWN' – WATCH THE SELF-DIRECTED VIDEO HERE
"Charlie Brown" is a catchy indie pop song that tells the story of a man who is stuck in a rut. His days are repetitive, and his past keeps coming back to haunt him. He is searching for a higher meaning in life, something that makes him feel fulfilled – unfortunately, he has yet to find it. The chorus comes in as a push out of the daily grind: "Hold tight we're moving on! Keep that dream just a little bit longer!"
ASYA SATTI SELF-TITLED DEBUT EP IS OUT NOW
Asya Satti's singles, 'Look At You Now', 'Drunk Drive' and most recently 'Down Daddy' introduced the Swedish-Sudanese artist as a distinctive talent. Her distinctive style unites cultures, drawing upon the inspirational music culture of her heritage in a way that's enticing to an international pop audience. Her voice is just as beguiling, with pure uplifting soul which matches her positive, empowered personality. These songs have earned Asya a first wave of discovery, with airplay from Tom Robinson at BBC Introducing plus tastemaker attention from Clash, Wonderland, Notion, FAULT Magazine, Women in Pop and XS Noize.
Dan Auerbach & Joe Walsh collaborate with Glenn Schwartz on 'Daughter' Of Zion'
Easy Eye Sound have unveiled the latest piece of their upcoming blues anthology Tell Everybody! (out August 11), which pays tribute to Glenn Schwartz – a formative mentor to Easy Eye Sound founder Dan Auerbach, as well as to Rock & Roll Hall of Fame inductee Joe Walsh.
Kasabian return with brand new single 'Algorithms'…
'Algorithms', a fresh new sound steeped in Kasabian's trademark anthemic glory, addresses the pitfalls of the recent emergence of artificial intelligence in today's society. "They'll never feel love like us", denounces Serge as he contemplates a future void of empathy. The record is co- produced with Mark Ralph (Years & Years, Hot Chip and Bad Boy Chiller Crew).
Burr Island return with gorgeous folk-driven second single 'Nunney Town', featuring John McCusker
The single features highly lauded folk musician John McCusker on harmonium and violin and comes as the duo head out on tour dates with Tunde (voice of The Lighthouse Family), as well as shows supporting Ocean Colour Scene.
INTRODUCING LEIGH-ANNE
Danish artist Supervisjón shares experimental, Faroese footwork single 'At Taka Lán'
Today [16 June 2023] Faroese musician Supervisjón shares hyperactive new single 'At Taka Lán'. A raucous, skippy footwork inspired track with with a socio-political undertone. Its lyrics in Faroese (one of the smallest languages in the world), the track looks at money, specifically the act of getting a loan, the capitalist grind and Faroese employment rates.
ARGONAUT RELEASE NEW SINGLE 'MOVE FAST'
Argonaut are back with a brand new single 'Move Fast'. As would be expected from the London indie outfit, it's full to the brim with DIY fuzz-pop and wonky analogue synths. It marks the first official release from their open-ended album 'Songs From The Black Hat' – a rehearsal ritual that's led them to create an impressive stream of demos since the start of the year.
Viral Producer SILK unveils soulful new single 'Reason' featuring Paige Cavell
The UK's latest breakthrough electronic artist SILK returns with his latest stellar single 'Reason' featuring Paige Cavell, out on June 16th.
A melange of chopped vocal samples, shimmering synths and pounding percussion, 'Reason' shows off SILK's singular production talents. Topped off by Paige Cavell's emotive vocals, this is a single that promises to captivate hearts and dancefloors alike.
New Release From CHESCA "Otra Noche" Available on Saban Music Latin
About the single: CHESCA is back with a hot new track "Otra Noche" an interpolation of the hit single Blue (Da Ba Dee) by Eiffel 65. Chesca brings all the flavor to spice up this Spanish version that will keep you dancing all night and all day long. This single produced by Dimelo Ninow is a powerful track that will have you nodding your head to the beat ready to have a great time!
Catalyna presenta su nuevo sencillo "No Te Quiero Más"
La aclamada artista boricua Catalyna continúa conquistando el escenario musical con el lanzamiento de su más reciente sencillo, "No Te Quiero Más". Con un enfoque fresco y una evolución artística notable, Catalyna muestra su crecimiento tanto en Puerto Rico como a nivel internacional.
"No Te Quiero Más" es una cautivadora mezcla de géneros, comenzando con una melodía alternativa y evolucionando hacia un ritmo urbano envolvente. La canción relata la historia de una persona agotada por una relación tóxica y lista para liberarse de ella. Como una continuación natural de su exitoso sencillo anterior, "Fili", Catalyna demuestra su madurez artística y su capacidad de conectar con su audiencia a través de su autenticidad.
Habitat Canada releases retro-futuristic EP 'Lunar Spectrum' and focus single 'La Muse Rouge'
Habitat Canada's forthcoming EP 'Lunar Spectrum' alongside focus track 'La Muse Rouge' are due to be released 16th June 2023 via DRRT Records.
Featuring recently released singles 'Stiletto', 'Scarecrow' ft. Rush Midnight and 'Fascination' ft. LA-funk duo Druzy, the five-track-strong EP showcases Habitat Canada's exploration into the realm of retro futurism. Influenced by artists including Vangelis, Kavinsky and HERO, in this EP he continues to nurture his synthwave sound, combining a mixture of 80s sci-fi and horror movies with a touch of electronic pop and modern music production.
Viral favourites drop new music video 'Highs & Lows'
Prinz is one of the most promising upcoming artists to break out of the UK music scene this year. With comparisons being drawn with a young KSI, the East Londoner is adored by an ever increasing followership for his fun content creation as much as his musical output.
RISING SINGER/SONGWRITER LOUIE LAMBO RELEASES NEW SINGLE "YOUNG + DUMB"
Bubbling singer/songwriter Louie Lambo and producer SWANN from the Los Angeles collective NOFUN! unveil their latest collaboration, "YOUNG + DUMB." The release is the second from Louie's self-titled EP, Louie Lambo, slated to be released July 14th.
MyCrazyRo Releases New Song for "So Long" Featuring Kalan.FrFr Out Now!
Today, breakout Long Beach, CA rapper MyCrazyRo has teamed up with Kalan.FrFr on the release of the uplifting new single "So Long." The song serves as the perfect ode to making it out despite the challenges of loved ones or life experiences. MyCrazyRo and Kalan.FrFr's individualistic spin on beloved West Coast sound is brought to life by a Long Beach based Church.
MULL HISTORICAL SOCIETY — Val McDermid Guests On "Room Of Masks" || + New Album Out 21 July
Offering a further clue into his new record – MULL HISTORICAL SOCIETY – is pleased to present a writing collaboration with VAL McDERMID.
New single 'Ana' is an ode to mid-90s geek-rock
DJ RUDE ONE + RXKNEPHEW DROP NEW COLLAB L.P. THE ONEderful NEPHEW
Underground beatsmith DJ Rude One and one of the current rap scene's most prominent and prolific figures, RXKNephew, have dropped their new collaborative LP, The ONEderful Nephew via Chicago's Closed Sessions label. This new 9-track LP (B.B. Belt Remix available exclusively on vinyl) follows their previous single "F**k Yo' Set" which dropped as the only song from the project before its full release last week. The ONEderful Nephew highlights DJ Rude One's ability to tap into what's hot in hip-hop, regardless of the era, along with Neph's versatility as a rapper. Guided by Rude's crate digging influenced beats, RXKNephew adjusts to best fit while maintaining his signature abstract and humorous flow style that's gotten the rapper looks from global superstars, like Rihanna who recently shared his music on tik-tok, and put him on the map as one of the most buzzing and prolific names in the current underground.
Michael Bolton Releases New Single "Beautiful World" feat. Justin Jesso
(June 16, 2023) Grammy award-winning and Emmy nominated singer-songwriter Michael Bolton releases his new track "Beautiful World" featuring Justin Jesso, out everywhere today. Originally released as a solo track during Bolton's stint on NBC's American Song Contest last year, Bolton's collaborator Justin Jesso (Backstreet Boys, Ricky Martin) breathes new life into this version of the track to be featured on Bolton's album Spark Of Light, out July 14th. Listen to "Beautiful World" featuring Justin Jesso HERE.
Carly Pearce Steps Into Next Musical Chapter With New Single "We Don't Fight Anymore" featuring Chris Stapleton – Out Now
Now available everywhere via Big Machine Records, the stirring new single – which officially impacts Country radio on June 20 – is a true showcase of her songwriting capabilities as it explores the complexities of a relationship, brought to life through vivid lyrics and rich vocal deliveries.
D STURDY RELEASES NEW TRACK "GET EM"
D Sturdy loves a balancing act. The young Philadelphia-raised rapper is living one right now, navigating his place as a member of the rising rap group Philly Goats with his skyrocketing solo career.
DJ MANIFESTO SEARCHES FOR LOVE IN ROMANTIC DRUM & BASS MUSIC VIDEO "OTHER SIDE" – OUT NOW
SUNDAY SCARIES RELEASE ENERGETIC NEW SINGLE "FALLING" TODAY
On the track, a funky bass line thumps through the neon glow of shimmering keys punctuated by guitar. The energy builds as the warbling hook takes hold. Engaging a blissful trance under the disco ball, the words resound, "In too deep, so sweet." It arrives on the heels of the recent anthem "Pick N Choose." The latter has just begun to gain traction with over half-a-million total streams and counting.
SAMUEL JACK RELEASES HIS DEBUT ALBUM 'THE GOLD & THE GLORY' & SHARES THE EMOTIONALLY CHARGED VIDEO ABOUT GRIEF FOR 'CHAT DAD' AHEAD OF FATHER'S DAY
Released ahead of Father's Day this Sunday, 'Chat Dad' is the most affecting moment of an intensely personal and reflective debut album. Accompanied by little more than a piano, Samuel opens up his emotions for the world to hear: the longing and the loneliness that comes with grief, the life-long shared love overpowering the rare moments of conflict that come within any relationship. The most touching moment comes with "I hope you know I tried to do you proud / Wish you could see it, Dad, and hear me now." And pride is exactly what he would be feeling if he could hear his debut album 'The Gold & The Glory' which is out now.