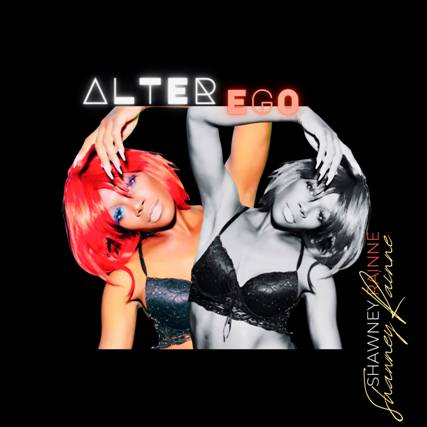 She's battled just about anything you can and has come out the other side. Or rather, they have…
Shawney Rainne is releasing her EP Alter Ego May 19th, 2023. The 3-track project marks a new start for the RnB artist that is sure to prove to industry that Shawney has what it takes to be the next big thing.
The EP's lead single Daddy Issues takes a soulful turn with the artist's deep and emotive vocals playing over a dynamic soundscape of contemporary beats. The result is a tone piece equally moving and easy to groove to.
Although the EP is something of a new start for Shawney who is rebeginning her musical career, it is far from a newcomer's entry. Shawney has been a staple of Nashville's music scene since a young age – both as a performer and creator of Everything But Country Music (EBCM). Founded in May 2021, the organisation has been working to create a community for musicians in Nashville, outside its country scene.
"The important reason for starting EBCM was levelling the playing field in Nashville. I wanted to fight what I call 'country culture' which is an intolerant racist culture controlled by old school conservative mindsets" – Shawney Rainne
To date, EBCM has curated showcases for artists ranging from pop, hip-hop, R&B, jazz, and singer-songwriter, as well as fashion shows and art pop ups. The organisation has been nominated for the Southern Entertainment Award for Best Industry Event Service.
Both Alter Ego and the EBCM have been lifelines for Shawney Rainne who has had to battle adversity from a young age to reach where she is today. Adopted as a child by a controlling family, Shawney was forced to run away at an early age and keep her creative inclinations hidden for fear of further torment.
Today she is not only a proud artist in her own right, but a champion of other upcoming talent to provide the support she needed to new musicians.
LinkTree: https://linktr.ee/shawney
Alter Ego will be available across all platforms May 19th, 2023.
Facebook: https://www.facebook.com/Shawneymusic/
Twitter: https://twitter.com/ShawneyMusic
Instagram: https://www.instagram.com/shawneyrainne/?hl=en
Website: https://shawneyrainne.com/