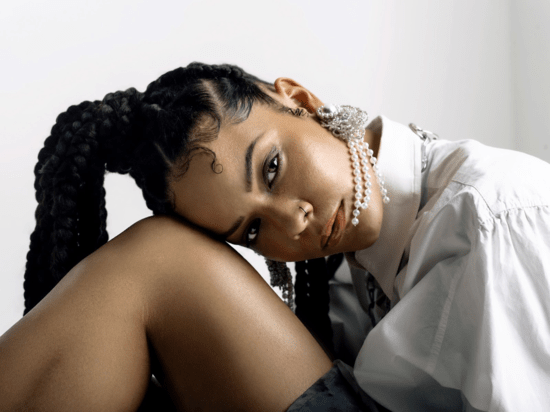 @skopemag news – friday – june 2, 2023 @ 1 pm est
https://www.facebook.com/SkopeMag/
https://twitter.com/skopemag
https://www.youtube.com/@skopetv2
https://www.instagram.com/skopemag/
APP – Apple iTunes –
https://itunes.apple.com/app/id1465224822?mt=8
@skopemag APP – Google / Android –
https://play.google.com/store/apps/details?id=hr.apps.n207414718
Support @skopemag –
https://www.paypal.com/donate/?hosted_button_id=3APKAKT8K6ETW
Hot Bodies In Motion's Thematic EP Explores Fortune Through Multiple Lenses
Hot Bodies In Motion has released its highly anticipated EP, Fortune, a multi-faceted project that explores the meaning of "fortune" through multiple lenses. With captivating guitar instrumentals, energetic drum beats, and strong, raspy vocals, Fortune is littered with raw emotion and brutal honesty on various complex human experiences. "The word fortune can refer to wealth, luck, success, or failure," says the pair, "as the lyrics explore its various meanings through the lens of love, relationships, and family dynamics." Fortune is available to stream on all music platforms globally.
Greyvi, la Artista Centroamericana, Presenta el Fascinante Video Musical de "El Bar"
Greyvi, la talentosa artista centroamericana, se complace en presentar el video musical oficial de su esperado tema "El Bar". Esta canción, que combina elementos del pop y género urbano, cautivará a los amantes de la música a nivel internacional.
Dirigido por Jesús Figueroa y producido por Billy Muñoz, el video musical es una obra maestra de realidad virtual visualmente impactante. Con colores vibrantes, visuales caricaturescos y efectos especiales hipnóticos de la mano de Jeisson Cruz, el video lleva a los espectadores a un cautivador viaje al fondo del mar. Cada escena ha sido cuidadosamente elaborada para transmitir la esencia única de "El Bar" y resaltar la creatividad de Greyvi como artista.
SWIMM Share "Used To Saying Yes" Single via Post-Punk
After a 6-week North American tour and a flourish of lauded singles boasting multiple high profile spots (from a Kelly Slater documentary, to the Hulu feature film The Unicorn, a national Progressive Insurance commercial, and a Juneshine commercial and ambassador event), LA-based psych-pop group SWIMM prepare to release their sophomore LP Best Comedown Ever on August 10.
LA-Based Outfit SWIMM Debut Groove-laden New Single "Used To Saying Yes"
LAUDED PRODUCER STATIK SELEKTAH ANNOUNCES TENTH STUDIO ALBUM 'ROUND TRIP'
The 20-track opus features notable guest appearances from newcomers like Reuben Vincent and Redveil, promising prospects such as Boldy James, IDK, and Symba, legendary acts in Posdnuos of De La Soul, Inspectah Deck, Method Man, Raekwon, Ghostface Killah, and many more.
New Music This Week from Foo Fighters, Noel Gallagher, Rancid, Bob Dylan and More
New Releases for June 02, 2023 – Here are the AllMusic editors' picks for the most noteworthy releases this week. Looking for more? Visit our New Releases page.
TREVOR DANIEL RELEASES NEW SINGLE "HEARTSTRINGS"
The song is the latest in a run of releases from Trevor, including this year's release of "Exhausted," "SYL," as well as "Story" and "Karma" last year. "Heartstrings" is an eclectic mix of 80's-influenced synths with a modern twist as he details a toxic relationship.
Dean Ford New EP 'Dream Fever' Out Now!
Today, rising pop-rock artist Dean Ford has released his new EP Dream Fever. The formation of the 6-track EP began out of a need for creativity and excitement for Dean as he expanded on his sonic exploration, combining classic 80s synth-pop and rock. Resulting in his most cohesive project yet, the project finds Dean detailing the different kinds of love found throughout life's journey: the hopefulness and infatuation you feel at the beginning of something new, the realities that set in when the rose tinted glasses come off, the power struggles that can manifest, and everything in between.
Alt-pop artist Kevitch shares new single "Hate Me (ft. yaeow)"; Debut EP "Secrets" out July 14th
Kevitch and yaeow joined forces to create "Hate Me," which captures the essence of a broken relationship and the lingering questions left unanswered. With a somber tone, the track explores the aftermath of a relationship that ended on a sour note, leaving them to grapple with the uncertainty of never obtaining closure. Combining elements of lo-fi, R&B, and pop, "Hate Me" delivers a raw and imperfect vibe while offering a captivating, immersive sonic journey. Kevitch's introspective lyrics and yaeow's skillful production along with the seamless blend of their voices makes this collaboration a lo-fi dream that will resonate with fans beyond its closing moments.
Echosmith Releases "Sour" and Announces Self-Titled Album Out July 28
Featuring front woman Sydney Sierota's silky vocals and a grandiose synth-wave production by Noah Sierota, "Sour" was inspired by Sydney's frustration and anxiety about being long-distance with her husband and her commitment to putting their relationship first. Embracing the entire creative process and taking full ownership for the first time, "Sour" was fully written by the band as is much of the rest of the upcoming album.
BEACH WEATHER RELEASE "UNLOVABLE" FEATURING PALE WAVES TODAY // NEW STRIPPED DOWN EP PINEAPPLE SUNSET OUT NOW VIA ARISTA RECORDS
About this new take on the track, Beach Weather's Sean Silverman commented, "We're absolutely thrilled to have Heather Baron-Gracie featured on 'Unlovable'. Her voice is so distinct and heavenly. I remember hearing their song 'She's My Religion' and thinking how incredible it would be to collaborate together one day. We loved the idea of having a contrasting vocal to put a different perspective on 'Unlovable'. From the minute we started tracking with her, everything felt elevated. She really helped lift the chorus and we absolutely loved her take on the second verse.
BIG WETT Shares New Single / Debut EP Out Sep 22 via Play It Again Sam
Sirens, fat bass, skittering hi-hats, a deep, booming vocal driving it forward, "GSPOT" is another electronic-laden track with BIG WETT'S unmistakably catchy, filthy and fun lyrics. "This track has it all. If you didn't know where your G-spot was before, you do now," proclaims the artist. Following up the hotly received tracks "NUMBER 1 P*SSY" and "BAGS", alongside Reggie Goodchild of Confidence Man on production duties, she has created another triumphant hit that is set to take over the festival season. Taking the global dance music scene by storm, her songs are tinged with undertones of queer pride, femme power and sexual empowerment, making her one of the moment's most intriguing new artists with an overwhelming stage presence and personality to match.
COREY KENT HITS THE PAVEMENT WITH THE RELEASE OF NEW ALBUM BLACKTOP
"I went to work for a pavement company when the world shut down," says Kent. "I even recorded a few of the songs on Blacktop while I was still working there. So what better way to pay tribute to that industry and the folks that gave me an opportunity to provide for my family. I also called it Blacktop because that's where we've spent the most time over the last few years pounding the pavement and playing club after club every weekend since Jan 2021. Blacktop pays tribute to where I've been, what we've been up to, and through, and where we are headed."
LANiiDAE formed in January 2018, originating as a partnership between Chris Dietz and Joey Park, who had been looking for a vocalist. Six months later, LANiiDAE dropped it's first EP Misery Scripture. The second EP, featuring seven songs of unbridled rage, You Get Nothing was released in 2019. Chris Dietz says, "From there our sound evolved and we began to add more elements of punk, pop, rock, and even some Hip Hop, to eventually become the LANiiDAE you know now. "
Aisha Badru Returns With New EP 'Learning To Love Again'; Her Most Musically Dynamic Offering To Date
Today, Aisha Badru returns with her new EP Learning To Love Again, which sees the soulful indie artist explore the intersection between romantic entanglements and self-care on her most musically dynamic offering to date. Nowhere is this more evident than on stand-out song "Move," a hymnal meditation that awakens into a dance track, which arrives today with a music video that brings the track to life even further.
TOSTAO PRESENTA SU NUEVO SENCILLO "EL ABOGADO"
Tostao, cantante y compositor, reconocido a nivel internacional como uno de los integrantes de la aclamada agrupación colombiana ChocQuibTown, presenta su nueva apuesta musical El Abogado, una canción que invita a bailar y gozar en medio de una declaratoria sensual. Junto a los talentos del pacífico colombiano Leysong, Buay Press y Dela King, Tostao sigue exaltando y posicionando con este tema el Ritmo Exótico, fusión de los sonidos del folclor afro-latino con el género urbano, que ha tomado mucha fuerza en la industria musical.
Aurora Dream Releases Full Length Album 'Rubit' to all major platforms!
Miami-based instrumental progressive rock and math rock project, Aurora Dream, founded by Venezuelan guitarist and front man Daniel Morales, has just released their latest album RUBIT, a full 8-bit remix of their debut album RUBIX. This album remix, like their previous single release "Parallel 8its", was created in collaboration with the well-known YouTuber and 8-bit/video game music enthusiast, Kevin Weaver (KB3K).
Starship Gazelle Channels Sufjan Stevens On 'Bugs'
With soaring melodies, intimate lyrics, and a feverish sense of imagination, Starship Gazelle's brand of inventive indie folk is as beguiling as it is beautiful. The solo artist now returns to showcase one of his most elegant works to date 'Bugs'.
Neo-Soul Breakout YOUANDI Shares Stunning New Album 'isaidtome'
Amsterdam-based singer and songwriter, YOUANDI releases the brilliant new album isaidtome, a collection of elegant, personal songwriting and blissful, transcendent and intoxicating soundscapes. Blending elements of R&B, Neo-Soul and Trip-hop YOUANDI's unique sonic textures shine across her debut full release.
NYC's best kept secret DAKOTA JONES share sophomore album Heartbreakers Space Club
Following their acclaimed 2021 debut album Black Light, Brooklyn, NYC's Dakota Jones release their follow up Heartbreakers Space Club, expanding on their established soulful sound.
RANCID UNVEIL 10TH STUDIO ALBUM 'TOMORROW NEVER COMES' OUT NOW VIA EPITAPH
UK's Tigercub new album "The Perfume of Decay" out today; on tour now
Brighton, UK-based rock 'n' roll trio Tigercub have released their new studio album, The Perfume of Decay, available now via Loosegroove Records, the label co-founded by Pearl Jam guitarist Stone Gossard, a longtime champion of the band. The Perfume of Decay includes the heavily percussive new single, "Show Me My Maker," produced by Josh Evans (Pearl Jam, Soundgarden, Brandi Carlile). An official music video is in production and will premiere soon.
Massachusetts Duo Handsome Ghost Shares "April Song" ; Self-Titled LP Out August 25
Kah-Lo Unveils Toxic Female Energy On Introspective New Single 'Karma'
Following on the heels of her fierce single 'fund$', Kah-Lo continues to dazzle with her unabashed lyricism and playful bravado with 'Karma'. Flaunting her genre-blending tendencies, Kah-Lo's unique palate of pop, R&B, and house music combine on 'Karma', with her sultry vocals shining amidst slinky basslines and snappy percussion. Enveloped with Kah-Lo's bewitching personality, 'Karma' is masterfully dichotic as it captures Kah-Lo's inspiring self-confidence while simultaneously exposing her deep vulnerabilities. With 'Karma', Kah-Lo looks inward to unravel her own "toxic feminine energy", learning to accept and overcome her flaws.
PEI's BAITED Announces New EP "Cutting Teeth" And Mosh Ready Single "Molotov"
Baited is a hardcore metal band formed in 2022 hailing from Charlottetown, Prince Edward Island, Canada. Fueled by a shared love for the relentless energy of punk rock, they thrive in mosh pits and dive bars alike, tipping bartenders and sending shoes across the bar. Their chaotic and bold music gets you moving while they deliver simple lyrics that convey a very punk ethos. They are releasing their second EP "Cutting Teeth" this year, and along with their self-titled debut (2022), the five-track record serves as an introduction to who they are and their music that will make you go wild in the pit. The first look is with the explosive single "Molotov", which they comment on:
MVW, Valee, & Zelooperz drop "Pistachio"
"Pistachio" quickly follows "Could Be" – a track that MVW and Valee spent months working towards to culminate into something effortless and immediate; the nocturnal piano sounds haunt the sonics, while Valee nonchalantly evokes what potential is already inside us and what could be. These two tracks together exemplify the collaborative energy these two artists share.
Alex Anwandter's "celebration of queer existence" debuts via NYLON, "Ahora somos dos" video out now
A week after releasing his highly anticipated new album El diablo en el cuerpo, Chilean artist/producer Alex Anwandter today premiered his cinematic new video for "Ahora somos dos" via a Q&A feature at NYLON. The powerful video, directed by Luke Abby, is a heartfelt reflection of growing up gay and finding love within machismo culture. Anwandter explains: "'Ahora somos dos' is my favorite song from the album. It's a song about how, often, growing up queer translates into loneliness–even within your family. And when you finally meet someone like you and fall in love it's liberating in a uniquely powerful way. The video Luke Abby created together with dancer/choreographer Max Cookward evokes that longing and how it feels to live trapped by this idea of what a 'man' is supposed to be and act like.
Canadian Pop Artist Mike Ruby Shares "girls that aren't my girlfriend" From Upcoming EP
His sophomore EP as a solo artist, a million you's, will be released this coming fall. Its first single, "girls that aren't my girlfriend," was inspired by the dissolution of a relationship Mike thought to be the one. After taking the time to move on, he found that talking to women in a romantic way still felt weird.
OUT NOW: Ultra Records Unveils New Compilation U R House
Today, Ultra Records delivers the inaugural compilation of their new U R DJ Mix Series, which breathes new life into their iconic Ultra Dance compilation series that originally launched in physical format in 2002. Taking on the duties of mixing the first installment of the series, U R House, is Ultra Records president David Waxman, who is set to carry on the tradition, reimagined for the modern era of streaming.
Gov't Mule Releases New Single "Made My Peace" // New Album 'Peace…Like A River' Out June 16
"'Made My Peace' is one of the first songs we recorded for this new album and portrays the most Beatles influence we've ever utilized on a recording," shares Haynes. "It deals with a lot of different aspects of what we've all gone through. It touches on the emotions I was having to get past with the loss of my dad, who was an extremely important figure in my life. There are several songs that reflect on loss, but more in a way of making the future count. Taking the rest of your life and looking at it with a fresher, more aggressively positive attitude."