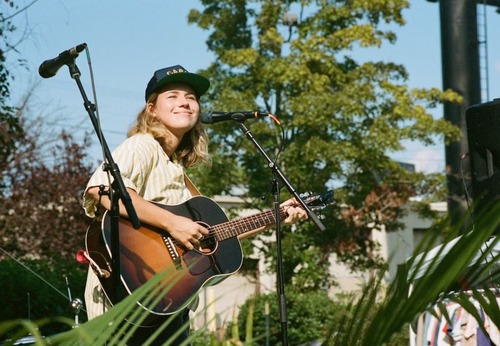 Playing an outdoor acoustic set can be an incredibly rewarding experience, connecting you with your listeners in ways you may not have experienced before. Outdoor gigs come with their own particular set of challenges and opportunities, and with a little extra preparation, you can make the most of them. This blog post will take you through everything you need to know to play an outdoor acoustic set, from choosing the right venue to setting up your gear.
Find the Right Venue
When it comes to playing an outdoor acoustic set, location is everything. Look for venues that are in vibrant, exciting neighborhoods or areas with lush backdrops or unique city views to tap into a natural atmosphere beyond the music. Consider popular spots like parks, beaches, and festival grounds, while researching the area's feasibility in terms of municipal and noise ordinances.
Prepare for Acoustics
Acoustics are a big part of an outdoor performance, with the sound carrying in different ways than it does in a closed room. It can directly affect your stage performance when you're not hearing everything as it should be, so take the time to make the necessary adjustments. Typically a portable stage can help with sound quality compared to playing directly on grass or sand. Research into portable stages will put your mind at ease, knowing that your audience is getting the absolute best possible sound quality, as well as providing a more professional look and experience.
Set Up Your Gear
Once you've chosen your time and location, you'll need to think about how you plan to set up your gear. You'll want to ensure you have everything you need, from cables and extension cords to power amplifiers and PA systems. When you're setting up, you also want to make sure that you are visible from all angles and ensure the portable stage is properly secured, keeping your equipment safe while performing.
Prepare Your Setlist
An effective setlist can make or break an outdoor acoustic set. Typically, people at outdoor concerts only recognize hits, so make sure your band's tunes can be easily recognized and enjoyed by the audience. Keep in mind the ambiance of the area you will be playing in and mix that with your own sound, bringing together the perfect experience for an unforgettable evening.
Consider the Weather
The weather can play a significant role in the success of your outdoor acoustic set. Consider investing in a high-quality canopy to protect yourself and your gear in case of a sudden downpour. Make sure your equipment is protected, and if the event is proceeding in the afternoon, ensure the sun isn't in your band's eyes while performing before the set.
Playing an outdoor acoustic set is a great way to connect with your audience in an entirely different way. It can be an immersive experience that engages everyone from spontaneous listeners walking past to committed fans who came for the concert. By selecting the right venue, setting up your gear correctly, and prepping your setlist, you can create an unforgettable experience that everyone will be talking about for a long time.