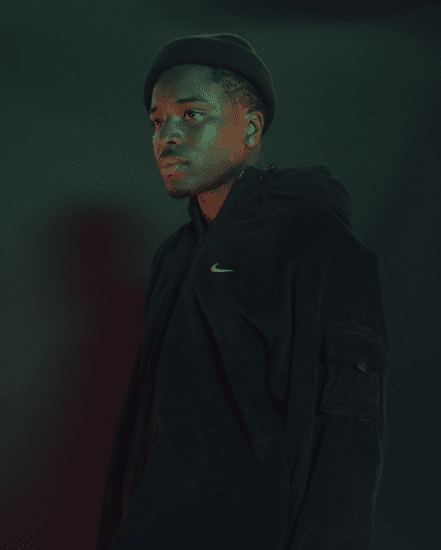 @skopemag news – wednesday – may 24, 2023 @ 11 pm est
https://www.facebook.com/SkopeMag/
https://twitter.com/skopemag
https://www.youtube.com/@skopetv2
https://www.instagram.com/skopemag/
APP – Apple iTunes –
https://itunes.apple.com/app/id1465224822?mt=8
@skopemag APP – Google / Android –
https://play.google.com/store/apps/details?id=hr.apps.n207414718
Support @skopemag –
https://www.paypal.com/donate/?hosted_button_id=3APKAKT8K6ETW
HORRENDOUS debut title track off new album
The progressive death metal band HORRENDOUS have finished their fifth studio album. Today, they're releasing the title track 'Ontological Mysterium'. The album will be released worldwide on August 18, 2023 and is now available for pre-order.
Angelo De Augustine Shares "The Ballad of Betty and Barney Hill"
"While making the album I endured an experience so horrendous, torturous, and inexplicable that words fail me and explanation seems impossible. Within this period, I felt a close connection to Betty and Barney Hill and their story. I even started to believe that perhaps I had been abducted by some kind intergalactic being as they claimed occurred to them fifty-four years ago. When we experience something that doesn't make logical sense, the mind looks to conjure any explanation no matter how outlandish it appears. We appear to crave understanding. Perhaps it makes us feel safe. The looming presence of the unknown is daunting and sometimes frightening. However, there is much we do not yet understand, some of which we will never comprehend." – Angelo De Augustine
We HAD to borrow him from Dr. Dre for our new single!
Description of Track: Featured in blogs and already playing on radio stations like WCRX, Catalunya, and NLive, this catchy pop/hip-hop song is about the highs and lows of traveling the world and the brief, romantic flings that come with it. With a sweet wistful female vocal on the hook and visual storytelling throughout, it's definitely set to be a fan favorite!
Bio: Rapper Deltron Blac is a multi-genre industry veteran based in LA, writing for major artists like Dr. Dre as well as pop and Latin acts , recently appearing alongside The Game and Layzie Bone of Bone Thugs N Harmony on the viral song West Coast Melody. When he's not lending his pen to some of the best acts in the industry, he's writing and directing various music videos.
ANGEL NUMBERS INCOMING! ANNA SHOEMAKER IS GETTING REAL ON "666"
Anna Shoemaker is claiming her role as your new angel guide and making sure you stop ignoring those signs on her new gritty single "666" out now via +1 Records. The accompanying black-and-white video finds Shoemaker making her way out of the woods to inner peace.
Post-rock group Ativin (ex-Secretly Canadian, Polyvinyl) release new song "Haunt Blue"
Ativin, the post-rock band of guitarists Dan Burton (Early Day Miners) and Chris Carothers (Hunting People, Grizzly Daughter), has released "Haunt Blue," the new single from their upcoming album Austere (out June 23rd on Joyful Noise Recordings/FONORADAR Records.)
JULIANA MADRID ANNOUNCES AFTERLIFE EP, RELEASES "TRACKSTAR" SINGLE ON ON NEON GOLD RECORDS
The Dallas, Texas born Juliana Madrid releases her fourth track "Trackstar" from the upcoming sophomore Afterlife EP to be released on Neon Gold Records.
Jules elaborates: "The "Trackstar" is just me making a reference to basically every -peaks-in-high school- award winning- jock type -cliche. In the song I talk about having a relationship with someone who really identifies with those traits, and sort of the "lesson well learned" after its end. It was a realization that this so-called "Trackstar" was trying to escape his empty life and relive the glory days through this newfound love. Just one of those tropes that seems to never go out of style unfortunately."
REPENTANCE Announce New Album and Share First Single "Withered & Decayed" (feat. Milo Silvestro of FEAR FACTORY)!
Chicago, Illinois based metal outfit REPENTANCE has announced the release of the band's highly anticipated sophomore full-length record The Process Of Human Demise, which will see the light of day on August 4th via Noble Demon. Today, the band offers the first taste of the album with the single "Withered & Decayed", a relentless maelstrom of 3:42 min. that sweeps you along! The track is accompanied by none other than Milo Silvestro of the legendary FEAR FACTORY and marks an impressive introduction to the upcoming record. The song is released alongside a brand new music video, which you can watch here:
CANI DEI PORTICI: Italian noisemongers release video for "Hype For Nothing"
Rancid Share New Single "Devil In Disguise"
Today, Rancid deliver a warning to us all with new single and accompanying music video, "Devil In Disguise." Ahead of their new album 'Tomorrow Never Comes' out on June 2nd, they pair melodic riffs and a galloping rhythm with gruff sing-along vocals that carry a message of self-preservation. Watch it below!
Chase Mitchell Features Family in Reminiscent New Music Video for "Strawberry Daiquiris" – Watch Now Here
DEPECHE MODE: "WAGGING TONGUE" VIDEO OUT NOW
XASTHUR release new single 'A Future to Fear II'
XASTHUR unveil the next sinister single, 'A Future to Fear II', taken from the forthcoming double-album "Inevitably Dark", which is set up for release on June 23, 2023.
The stylistically highly diverse American outfit instigated by multi-instrumentalist Scott Conner has created a kaleidoscopic double-album that is ranging from acid folk to black metal. Please see below for cover art, tracklist, and further details of XASTHUR's new full-length.
Playful & Powerful EP // Romance, Sexual Desires & Coming of Age
Tess Elena, born and raised in New York City, is an independent artist who has catapulted her name into the limelight with her soulful, jazz-infused take on the indie pop, folk genres. Her playful lyricism and bold flair have cemented her as a musical force within the singer songwriter community. Driven by her degree in Women, Gender & Sexuality Studies, her feminist roots inspired her music by everyday life as a woman and her personal experiences as she grows and moves through the world.
Aiza Releases Upbeat and Playful New Afropop Ode to Kenyan Comedian Elsa Majimbo
K.O.G (Kweku of Ghana) lends his powerful and electric vocals to the song, who joined Aiza on a Zoom recording session from the UK with his writing partner Tom Excell (Nubiyan Twist) to elevate this song's infectious energy.
She adds: "This track will turn every sidewalk into a fashion runway and will make you feel like the main character of your life, as you should. Without a doubt, Majimbo is the feel-good afropop track of the century!"
STUDIO GRANDIOSE Release New EP The Tapestry Waters
The Tapestry Waters is the new EP from STUDIO GRANDIOSE. The metal based project draws upon dark ambient synths and orchestral elements to produce a haunting and ethereal sound.
X AMBASSADORS SIGN WITH VIRGIN MUSIC NEW SINGLE, "HAPPY PEOPLE" OUT TODAY
In welcoming X Ambassadors to the Virgin Music family, Jacqueline Saturn, President says, "X Ambassadors are at a point in their career where they know exactly where they are going and what they want in a partner to help them get there. We are thrilled to have them join Virgin and we will use our global resources to help them reach new audiences and excel even further in what is already an incredible career. We can't wait to share their new music."
ROCKIN' ENGINE's Video For "Monsters Under Your Bed" Will Give You Reason To Stay Awake At Night + New EP "Altered By Evil" Out July 2023
Pedal to the floor, motor running high! That's how Ottawa, Canada's Rockin' Engine rolls – full throttle, no compromise. Officially formed in 2018, they released their first self-produced album "Midnight Road Rage", which caught the attention of many hard rock and heavy metal enthusiasts throughout Europe and America. Switching things into high gear for 2023, Rockin' Engine produced their very anticipated new EP "Altered By Evil" inspired by 80's psycho horror, ready to be released this summer. Each track is chock full of high-octane riffs, thunderous drums, and catchy vocals that deliver chilling lyrics with power and finesse. The first single accompanied by a high-production video is "Monsters Under Your Bed", which tells the story of a woman haunted by her past. The band comments:
Metal Rules Video Premiere: ROCKIN' ENGINE's "Monsters Under Your Bed" Will Give You Reason To Stay Awake At Night
carina Shares New Single "no use"
Sharing the 8-track EP after the stars, another introspective voyage into the mind of this young artist, carina delivers yet another body of work that is far beyond her years. The true definition of an artist, carina pours her soul into everything she puts out into the world, this is her storybook as she puts all of her emotions into this coming of age piece of work and leaves nothing unsaid. 'It's definitely an acknowledgement to uncomfortable feelings, emotions that everyone feels but nobody talks about" she states. "If 'spaceout!' (my last project) was the house party, 'after the stars' is when everyone has gone home and you're feeling shit. In order to move forward from bad situations you have to acknowledge the pain and that's what the project did for me." Using music as a cathartic tool for her mental health battles, her music has become an extension of herself to essentially narrate her life.
Sharc is out for blood in Pi'erre Bourne-produced 'Sharc Wave' project
KANII SHARES MUSIC VIDEO FOR NEW SINGLE "HEART RACING" FT. RIOVAZ AND NIMSTARR
In the clip, Kanii, Riovaz, and Nimstarr deliver a stunning and swaggering performance of the song. Channeling Studio 54 and the heyday of disco, the guys rock fly seventies fits as they turn up against a shiny backdrop in the glow of a shimmering disco ball. It seamlessly translates the vibe of the song to the screen with style and substance.
New Single By Sweet Perfume 'Shadbush'
Inspired by the 90s stoner Swedish Rock Outfit Shadbush release new single 'Sweet Perfume'
Swedish Rock Band Shadbush release new single 'Sweet Perfume' on all streaming platforms. The act was founded in a collective house in the forests outside Stockholm, Sweden by Henrik Högberg, Patrik Hagnell, Marcel Kowalczyk and Kris Youakim. Since its formation the band has experimented with various sounds and constellations.
Shadbush is a rockband that alters between soft and heavy music inspired by the 90s stoner and grunge scene with elements of punk and blues rock. Since their first single 'Purify' released in March 2023, Shadbush has been played on radio in multiple countries, been gigging in their hometown and started working on their debut album.
THE BLEEDING Share New Single "Chainsaw Deathcult" Via Toilet Ov Hell
London born Death Thrash champions THE BLEEDING are returning in full force to bring you their third full-length album Monokrator! Today the band has shared a fresh taste of the album with new single "Chainsaw Deathcult".
The Electric Ghosts (Daniel Johnston, Jack Medicine, and Kramer) Share "Blue Skies Will Haunt You From Now On" Video via StereoEmbers
Drew Ryder Smith Drops "Damn Babe"
Smith, whose writing credits include cuts by Merle Haggard, Randy Houser and John Schneider, teamed up with fellow elite writers Chris Yurchuck (cuts by Adam Hambrick and Brett Kissel) and Jayce Hein (cuts by Brantley Gilbert, Jason Aldean and Gretchen Wilson). Brilliantly clever in writing, "Damn Babe" also possesses a modern-country feel and top notch production; showing Drew Ryder Smith isn't just a renowned songwriter, but a bonafide artist demanding respect.
UK Indie-Pop Band The Snuts Return with "Gloria"
Mixed by Spike Stent (Harry Styles, Madonna, Beyoncé, Lady Gaga, Coldplay, Muse, Oasis) and produced by singer Jack Cochrane and longtime collaborator Scotty Anderson, the track is an anthemic, summer song for the masses, which finds the beautiful in the everyday.
RAPPER IDK & NO LABEL ANNOUNCE THE RETURN OF NO LABEL ACADEMY
No Label Academy (NLA) is thrilled to announce its highly-anticipated return this fall, in partnership with renowned rapper, producer and entrepreneur IDK. As a non-profit organization dedicated to advocating for social progress through the arts, No Label is committed to empowering BIPOC students with the knowledge, skills, and resources needed to jumpstart their careers in the music industry. NLA is excited to announce its return, and thrilled to see the impact that this innovative course will have on the music industry and beyond. With its commitment to social progress and innovation, NLA is truly setting the standard for educational excellence.
Kesha Releases Vevo Performance of "Only Love Can Save Us Now"
Vevo, the world's leading music video network, announces the release of Kesha's live performance of "Only Love Can Save Us Now" off her new album Gag Order. "Only Love Can Save Us Now" follows Kesha's Vevo studio performance of "Eat the Acid." Kesha previously worked with Vevo in 2020 for performances of "Raising Hell" and "Resentment."