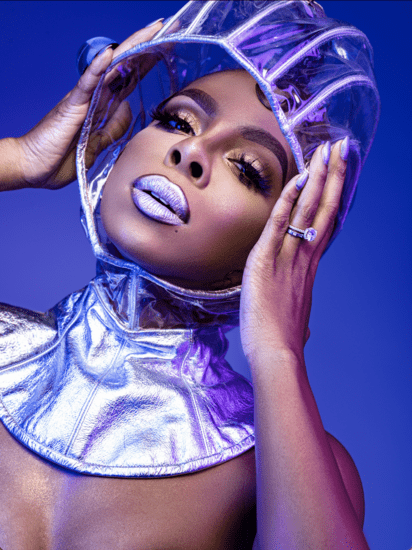 @skopemag news – monday – may 22, 2023 @ 11 pm est
https://www.facebook.com/SkopeMag/
https://twitter.com/skopemag
https://www.youtube.com/@skopetv2
https://www.instagram.com/skopemag/
APP – Apple iTunes –
https://itunes.apple.com/app/id1465224822?mt=8
@skopemag APP – Google / Android –
https://play.google.com/store/apps/details?id=hr.apps.n207414718
Support @skopemag –
https://www.paypal.com/donate/?hosted_button_id=3APKAKT8K6ETW
[Video Submission] FRD FRLN "Stay Dangerous"
Back outside with the first single from his upcoming summer release "Vibes & Vibrations", FRD FRLN steps in with the J.Patz produced "Stay Dangerous".
The eerie bass driven backdrop sets the tone as FRD puts forth the potential mantra for 2023. Once again teaming up with SektionRed's Oliver Whitehouse for the visual, the video and single serve as a well-timed present and lead in for his July 2023 release on the horizon.
DEAD HEAT: California Crossover Practitioners To Release Endless Torment EP July 28th Via Tankcrimes/Triple B Records; New Track Streaming At No Echo + Preorders Available
Forged in 2016 in Oxnard, California, DEAD HEAT is known for their high-energy live performances and aggressive sound that draws influence from various subgenres of thrash, punk, hardcor, and metal. DEAD HEAT's music is characterized by fast, thrashy riffs, driving rhythms, harmonious leads and intense vocals that often veer into screamed or shouted terrain. Thematically, the band delves deep into social and political issues, as well as personal struggles.
Modern Hard Rock Band PREY FOR SUNDAY Release Official Music Video for Single "Tattoo Man"
Prey for Sunday is a modern hard rock band that stirs up thoughts of Chris Cornell, Shinedown, and 3 Days Grace, and many other well known artists in this genre. Prey for Sunday is a combination of highly melodic, and dynamic song writing. Hailing from Los Angeles, CA Prey For Sunday formed in 2018 by singer Tony Persico, and Ex-Takara Guitarist Neal Grusky.
STUDIO GRANDIOSE Release New EP The Tapestry Waters
The Tapestry Waters is the new EP from STUDIO GRANDIOSE. The metal based project draws upon dark ambient synths and orchestral elements to produce a haunting and ethereal sound.
12 YEARS AFTER ITS RELEASE, MIGUEL HITS #1 AT TOP 40 RADIO WITH "SURE THING"
More than 12 years after it's release, Miguel hits #1 at Top 40 radio with "Sure Thing." Released in 2010 as the second single from his debut album, All I Want Is You, the song resurged in 2022 thanks to newfound attention on TikTok. With over 1.2B streams, the track also recently broke record for most weeks in Billboard's Hot R&B/Hip-Hop song chart. This is Miguel's first #1 at Top 40 radio and evidence that his sound is both classic and innovative.
Marc Ribot's Ceramic Dog announces new album; releases first song
Declared by Ribot to be "the best record we've ever done," Connection sees Ceramic Dog furthering their long flirtation with various strains of rock 'n' roll while remaining fully entrenched in their signature approach to improvised music, augmented by contributions by such special guests as singer-songwriter Syd Straw, keyboardist Anthony Coleman, saxophonist James Brandon Lewis, organist Greg Lewis, clarinetist Oscar Noriega, and cellist Peter Sachon. The album is heralded by today's premiere of the ferocious title track, "Connection," a loose, lo-fi instrumental deeply informed by the scuzz-fueled history of Lower East Side noise rock from the Velvet Underground to White Hassle.
Sharc is out for blood in Pi'erre Bourne-produced 'Sharc Wave' project
Alongside the project, Sharc shared the video for lead single, "Miami." The tuneful, introspective track finds Sharc sharing his inner thoughts as he reminds himself to keep working hard for those w
ho motivate him most. Moving around a room adorned in purple lights, graffiti, and disco balls, Sharc embraces solitude as he indulges in his thought-provoking vices.
Ward Hayden and The Outliers debut lyric video for "Crazy Love"
In the long, rich history of country music, life in a small town is a major theme in many of its finest songs. On South Shore, the ninth album from singer, songwriter Ward Hayden and his band The Outliers, they deliver a rich and rewarding new chapter within that tradition and much more on the essential matters of life, love and the world around us.
Clever Lyricism & Infectious Melodies – New EP
Connecticut born and bred artist Jake Huffman creates a euphoric realm of indie pop rock, bringing his anthemic energy to a global audience. As lead vocalist and drummer, the multi-instrumentalist was previously known for his time in the viral alt rock band, McLovins. Having taken the time to rediscover who he is as a solo artist, Huffman returns with a complete arsenal of new music, all of which has been entirely written, performed and produced by Jake himself.
Monsta X's Rapper/Producer, JOOHONEY, Releases 1st Mini Album
MONSTA X member, JOOHONEY, has released his highly anticipated debut solo album, today. JOOHONEY The 1st Mini Album, LIGHTS, is a culmination of the all-rounder's past 8 years as the team's main rapper, producer and songwriter. With all 6 tracks written and produced by JOOHONEY, the creative process of this album has helped with the discovery of what is most true to him, as well as focusing on his inner voice. LIGHTS is an extensive record of honest emotions, as well as JOOHONEY's signature explosive energy and charisma. He candidly tells of his passion during debut in 2015, and his desire for freedom in the reality of the present; all while promising to be with fans forever in the future. JOOHONEY sends out an optimistic message of finding hope, despite the wounds suffered in the process of fighting for freedom.
El grupo estadounidense de art rock Vasoline Tuner lanza nueva canción/video "Melted by Aliens"
Vasoline Tuner está promocionando la última canción/video llamado "Melted by Aliens" del álbum más reciente "Canceled Crystal Balls" y se trata de ser secuestrado y derretido por extraterrestres para usarlo como crema facial o lubricante.
Vasoline Tuner es una banda de tipo punk psicodélico/ rock experimental/ freak pop del sur de California/USA,es el trabajo altamente imaginativo del guitarrista/vocalista/compositor BillyTsounis y ha sido descrito como "el equivalente sonoro de las pinturas de Salvador Dalí y como extraño y maravilloso.
THE BLEEDING Share New Single "Chainsaw Deathcult" Via Toilet Ov Hell
London born Death Thrash champions THE BLEEDING are returning in full force to bring you their third full-length album Monokrator! Today the band has shared a fresh taste of the album with new single "Chainsaw Deathcult".
TIAGO PZK MAKES HISTORY AS THE FIRST ARGENTINE URBAN ARTIST TO REACH #1 ON RADIO IN PUERTO RICO WITH HIS HIT, "QUE SE PAREZCA A TÍ"!
In a month and a half since the release of "Que Se Parezca A Tí," Tiago PZK has made history as the first Argentine artist to scale Mediabase's Puerto Rico chart with his hit single. Also, "Que Se Parezca A Tí" has reached #1 on the national pop charts in Mexico and in Argentina. And like Tiago PZK's previous chart-topping classics, "Que Se Parezca A Tí" promises to be a global radio smash as it marches up the charts throughout Latin America, Europe, and the U.S.
STITCHED UP HEART Releases Hard-Hitting New Single "To The Wolves"
Los Angeles hard-rockers STITCHED UP HEART have returned with an unapologetic new single, "To The Wolves." A harbinger of things to come and one of the band's heaviest songs to date, the anthemic new track serves as an inspiration to stand up and fight back, as vocalist Mixi Demner reminds you: "You're f*cking with a wolf!"
CANDIACE JOINS FORCES WITH DREW SIDORA ON HEARTFELT & HYPNOTIC SINGLE "AFFIRMATONS PT. II"
Today, rising R&B powerhouse CANDIACE presents a brand- mesmerizing new single entitled "Affirmations Pt. II," featuring acclaimed actress and singer Drew Sidora. It stands out as a remix of the original "Affirmations," which appeared on her acclaimed 2022 full-length LP, Deep Space (Deluxe Editon).
The Weather Holds joyously celebrates the Montreal community on debut LP, You Couldn't Ask For a More Beautiful Day
The focus track, "Five Roses" is a clichèd love letter to Montreal and its community! There are at least 12 musicians playing on this little song – most of them join in singing the chorus, "I wrote a song." The song highlights some of the collaborators featured throughout the whole album – we hear Beatrice Ferreira try to figure out the fiddle part, Alex Rand ripping a banjo solo, and Jean-Michel Blais improvise around a theme, among many others.
STARRY EYES // "Ciao Bella" EP
The story of California grunge-pop band STARRY EYES is both tragic and triumphant. The band evolved from the deep friendship between founding duo guitarist John Shippey and drummer Matthew Scoggins. The pair worked together tirelessly for two years on the music for its uplifting debut EP, Ciao Bella, while on an arduous quest to find the right singer to complement their unique sound. John and Matt eventually struck gold in early 2021 with singer and lyricist Kyle Tekiela, and for three weeks it looked like the LA-based group was complete. Then Matt died suddenly of drug-related causes, and the band's ambitions came to a tragic halt. Today, nearly two years after Matt's death, John and Kyle have soldiered on and the band's story is a powerful rebirth narrative.
Your Heart Breaks – "Queer Fire" (feat. Vincent Sagisi)
Your Heart Breaks is the indie-pop vision of Pacific Northwest musician, artist, and filmmaker Clyde Petersen. Love, friendship, late-night adventures, obscure films and literature, queer identity and self-conceptualization come up often in Petersen's work. Not quite fitting the Riot Grrrl or indie or twee scenes, YHB were just earnest people playing pop music in a small town for whoever would listen.
Duran Duran Release 12″ Rework of GIVE IT ALL UP Feat. Tove Lo. North American FUTURE PAST TOUR Starts This Weekend
Ahead of their North American FUTURE PAST TOUR –which starts this weekend with a headlining slot at BottleRock Festival on May, 27– Duran Duran release a ceremonious, widescreen rework of their single 'GIVE IT ALL UP' by Erol Alkan who further expands on his production for Duran Duran's acclaimed 2021 studio album, 'FUTURE PAST.'
Electro Pop Artist, Producer and Engineer, MaeThePirate
Focus track "High," was written by Mae the first weekend in her brand new apartment after she finally set up her music equipment, thinking that everything would be painful but she really was able to exhale for the first time in months, knowing no ones going to come barging through the door angry. MaeThePirate states, "Right after I left my boyfriend, and I left a terrible abusive situation, I wrote this song when I realized that a lot, if not the majority of this pain, was caused by someone else, and now I'm actually free."
Harry Hudson – New Single "Lighthouse" – Out Now
Aided by the croon of Harry's soothing vocals and a signature sound that has captured listeners worldwide, "Lighthouse" offers reprise and encouragement during life's lowest moments. Harry takes on a supportive voice, positing himself as someone to lean on. Speaking directly to the universal human experience of hardship, Harry's vulnerability shines with the reassurance that none of us are alone in our struggles.
LIVE NATION URBAN & THE HAUS OF BASQUIAT ANNOUNCES AFRO PRIDE – AN EXPERIENTIAL WEEKEND WHERE MUSIC MEETS BALLROOM CULTURE & ACTIVISM
Live Nation Urban's Houses of Luv, a new event series aimed to celebrate the intersection of black and LGBTQ+ culture, and The Haus of Basquiat, one of ballroom's premiere houses, will partner for AFRO PRIDE, a weekend of events following LA Black Pride Week. Across the two days, there will be a Life Imitates Art Ball on Saturday, July 8th and Afro Pride Concert on Sunday, July 9th both taking place at the historical Belasco Theater in downtown LA. The weekend will celebrate multicultural experiences of LGBTQ culture, honor icons in the community, and showcase phenomenal live music.
DARKPLACE: Mysterious Post-Punk Outfit Unveils "Fearmonger" Video/Single
DARKPLACE has unveiled their latest video/single, "Fearmonger." The track comes by way of the band's impending debut album, About The End Of The World, set for release via Stockholm-based indie label Icons Creating Evil Art this Fall.
Marc Ribot's Ceramic Dog announces new album; releases first song
Declared by Ribot to be "the best record we've ever done," Connection sees Ceramic Dog furthering their long flirtation with various strains of rock 'n' roll while remaining fully entrenched in their signature approach to improvised music, augmented by contributions by such special guests as singer-songwriter Syd Straw, keyboardist Anthony Coleman, saxophonist James Brandon Lewis, organist Greg Lewis, clarinetist Oscar Noriega, and cellist Peter Sachon. The album is heralded by today's premiere of the ferocious title track, "Connection," a loose, lo-fi instrumental deeply informed by the scuzz-fueled history of Lower East Side noise rock from the Velvet Underground to White Hassle.
OUT NOW: Traveling Hip-Hop Collective Keep Records Release New EP "So Indie It Hurts Vol. 3"
Keep Records is proud to announce their new EP So Indie It Hurts Vol. 3 is out now on all platforms. The project continues Keep Records' unique recording series in which they choose one location, concurrent with a tour, to create an entire record start to finish. All eight songs on So Indie It Hurts Vol. 3 were written, produced, and recorded in just four days by six Las Vegas based artists during a two-stop show run in Florida.
Grand Business Event 2023 to be Held in New York: the Largest US Event for Businessmen and Businesswomen from Eastern Europe
The upcoming GBE meeting– usually held bi-annually– will take place in New York at the Marriott Marquis Hotel in Times Square, from May 26 to 28. More than 300 entrepreneurs with a total business capitalization of more than $70 billion are expected to participate in GBE'23. According to FORCE founder Igor Len, "GBE is the largest gathering of Eastern European entrepreneurs in the USA. Every year since 2022, several hundred businessmen and over two dozen influential speakers participate. The goal of the project is to help entrepreneurs find like–minded people, partners and investors to expand their business in a new country."
More than 20 influential businessmen and experts in various US and Eastern European fields will speak at GBE'23, with topics ranging from cryptocurrency and investments to e-commerce and industry. Among the speakers are Keith Ferrazzi– American entrepreneur, author of the bestseller "Never Eat Alone," and CEO of the international consulting company Ferrazzi Greenlight– and Peter Mebert, a serial entrepreneur and international expert on organizational and personal transformation. In 2021, Mebert's company, Office EPAM Systems, was valued at $37,91 billion.
OUT: Zoë Hines – tooth gem [RIYL: PinkPantheress, Kilo Kish, Coco and Clair Clair]
Queer songwriter and producer Zoe Hines, for her upcoming release, 'tooth gems'. It's a vibrant jam about something we all go through – hyper-focusing on that one thing that our crush has that makes us go crazy. This just happens to be about a tooth gem!
FMB DZ Announces New Project, P Rock Baby w/ video "Wasting Time"
Today FMB DZ is officially announcing his new project, P Rock Baby, alongside a new video, "Wasting Time." A driving bassline and punchy piano set the backdrop for "Wasting Time, " which finds DZ leaning into his mogul mentality, applying hard-earned lessons and celebrating wins. Eviscerating the beat with fast and slow flows, DZ spits street knowledge and couplets perfect for flexing on the gram: "I'm tryna get some money, you wastin' n****s time/I love fast money, I couldn't do a 9 to 5," asserts the P Rock native. In the video, DZ plots his fast money moves and smokes on his favorite strains. Rising to the top of his city's scene with sharp wit and gritty wisdom, FMB DZ is Detroit's reigning people's champ. P Rock Baby releases on May 26th via Fast Money Boyz/EMPIRE.