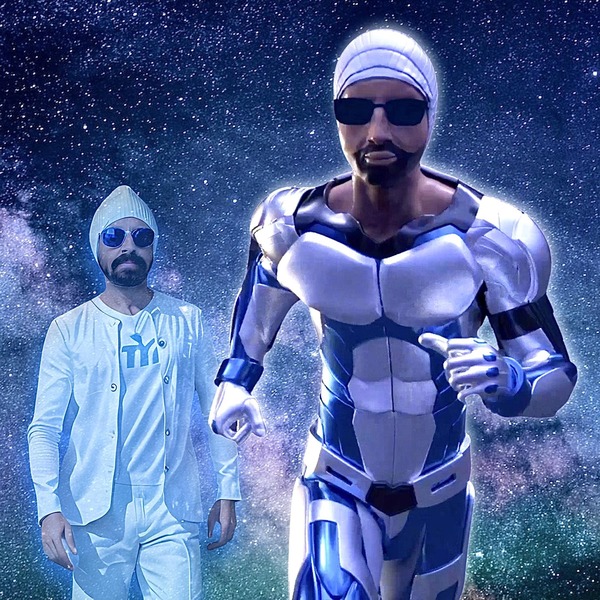 "Run! Run! Run!" is more than just Vineet Singh Hukmani's new single. It heralds the arrival of his new project, the creation of a multiverse environment headed by the debut of his comic Run Storm & the Hope Star. He isn't stopping there though. Hukmani will be releasing a 3D animated film based on his superhero character Run Storm as well. The multi-pronged nature of his latest creative endeavor embodies his ongoing desire to challenge the listener/viewer's sense of what is possible in modern popular entertainment.
The single is a hook-driven and intense electronic track. Hukmani grounds the song with a sternum-rattling bass and percussion pulse that never relents. It is physically engaging without ever coming across as too much and the lean, economical lyrics reinforce the pace. It's a call to arms, of sorts, an anthemic number intended to foster a sense of solidarity among its listeners and Hukmani tailors every second of the song to serve that purpose.
The chorus is the song's indisputable high point. Attentive listeners will feel the tangible lift that the refrain provides; it carries the song to its peak and brings you along for the ride. Exhortation isn't as easy to pull off in songs as Hukmani makes it sound and it's a testament to his talents that it comes off as naturally as breathing for this skillful performer.
His vocals are forceful without ever being overwrought. Hukmani possesses an inherent warmth in his voice capable of drawing listeners in and holding their attention and, moreover, he generates as much energy as the music throbbing around him. You can't help but enjoy the comfortable stride he hits upon during the song's chorus, in particular, but the overall performance rates among his best.
Divorce the track from the surrounding project and it's still first rate. It isn't difficult imagining this track flourishing in a club setting and it practically begs to be blasted from a top of the line stereo system. Hukmani has written and recorded a track with standalone brilliance rather than a cut that only works within the context of a specific project. Take this song away from the Run Storm story and it still works.
It also continues his creative run with great flair. "Run! Run! Run!", at the end of the day, succeeds because it embraces solid songwriting fundamentals and dresses them up with production fireworks that enhances the final result. It's irresistibly catchy without ever sounding overbearing. Hukmani likewise exudes effortless charisma that invites listeners to play the track over and over. It's far from an one-and-done affair.
His 2023 will be a year to remember. Vineet Singh Hukmani consolidates the achievements of the last two years with a next level endeavor. He likewise hurls himself headlong into the future heedless of possible failure and brimming with confidence. His assertiveness pours out of every second of this song. "Run! Run! Run!" is more than just a pivotal part of a larger project; it's the sound of the future and the future is now. 
Gwen Waggoner