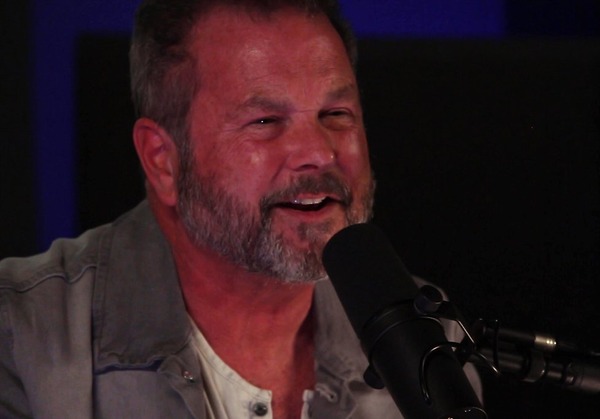 Frank Jurgens' Recording Den Sessions is one of the more notable EP releases I've heard in 2023. The New Jersey born singer/songwriter has successfully threaded several influences together into an unique musical voice that says as much about the man writing the tunes as it does the subject of each song. The three songs included on this EP are the obvious results of a long apprenticeship and he's fully realizing his potential during each one. Some will deem the songs a self conscious throwback, but they are far from that. The lyrics of each song are fully engaged with a recognizable world familiar to us all rather than coming off like butterflies pinned under glass.
"Suppose" covers a lot of lyrical ground in a little over three and a half minutes. Jurgens namechecks several thoroughly American references, but it doesn't play for a narrow US audience. These are universal references that have global resonance. He virtually duets with the song's brass accompaniment and the jousting between his voice and the horn makes the performance must-hear. It's a rough and ready tune as well that doesn't shy away from life's seamier aspects without ever sounding crass.
I love his voice. Jurgens has enough gravel in his pipes that he has a bit of a bluesman in his singing, but it never lacks musicality. He's a commanding vocalist as well. Much like how the camera loves certain actors and actresses, I find myself unable to turn away from his vocals once he starts singing. He has an easy charisma that practically leaps out of the speaker and there's little question in my mind that he's a riveting live performer as well.
https://open.spotify.com/album/7xQpnBfhPK9uS97XIvkl9R
He continues his roll with the song "What Veronica Wants". Jurgens' lyrics provide listeners with a masterclass in miniature on how to create a character with little more than well-chosen brushstrokes. He doesn't belabor the lyrics with overwrought imagery, and it plays well with the arrangement. I admire the audacity of embracing this style, a sort of souped up modernized New Orleans jazz, without even a hint of parody or irony. It's as earnest as it gets. The sax playing is lights out but pay close attention to how the piano adds needed color as well.
"You Could Be the Change" dazzled me. It isn't often, after decades of listening to a wide range of music, that you encounter a songwriter capable of wringing out new variations from a love song. Jurgens' idiosyncratic use of the language, however, forces listeners to hear this tried and true type of song in a different manner than before. He restrains the sax playing more than the aforementioned tracks for the bulk of this tune, but the horn playing tears through the mix during the song's second half. It's especially true near the track's end. Recording Den Sessions serves brief but memorable notice that Frank Jurgens has arrived. His inspiration is audible through each of the EP's three songs and sets himself up for a ridiculously bright future. 
Gwen Waggoner