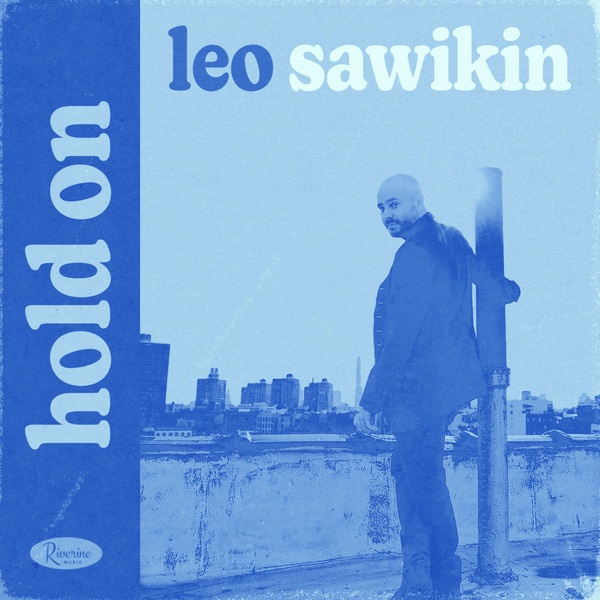 Leo Sawikin, former front man of the New York indie rock band The Chordaes, released his new single "Hold On" May 5. I think he makes it pretty obvious that he's starting to outgrow the insularities of his indie scene. There's a restlessness to his vocal in "Hold On" that is the opposite of off-putting; it feels like a battle cry calling for us to wage war with whatever mundane circumstance has kept us unhappy in life. This is one of the more cathartic pop ballads I've come across in a long time, and worth having a listen.
There's a lot of swagger in Sawikin's performance that makes me believe he's quite confident in where he's going artistically . I think the experimental nature of his vocal placement in the arrangement is telling of his interest in trying something a little different than what he's already been going for in previous works, and if now is the moment he's choosing to make a big move towards evolution in his music, I don't know that he could have picked a better time to do so.
https://open.spotify.com/album/0HMsyTJB6AL8gx8kc1jeDy
Historically, there's been a separation between the emotional meaning in a harmony versus a verse in pop, but that's not true of "Hold On" at all; this is a composition designed on the principle of cohesion, and it starts and ends with the way the melodies push these lyrics unto us. Sawikin is telling us something that requires more weight than mere words can deliver on their own, and by using the harmonies here to create pressure on the narrative, he makes his case all the more impossible for listeners to reject when they hear it for the first time.
Recently teaming up with Phil Ek to produce his new music, I love where Leo Sawikin is heading with this sound, and though having a solid game plan is the first step in getting from the bottom to the very top in this game, it's going to be his talent that eventually puts him into the next class of artists. Sawikin doesn't get in the way of his development by trying to overstimulate us with frills; he knows that giving listeners the meat and potatoes of his style is what wins the most favor and best expresses what he has to say.
 Sadie Schwartz