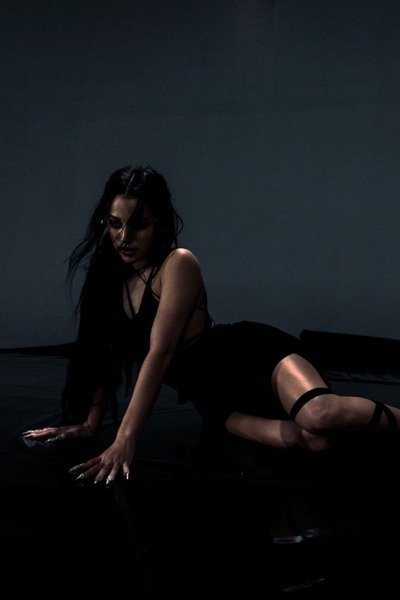 @skopemag news – thursday – may 4, 2023 @ 2 pm est
https://www.facebook.com/SkopeMag/
https://twitter.com/skopemag
https://www.youtube.com/@skopetv2
https://www.instagram.com/skopemag/
APP – Apple iTunes –
https://itunes.apple.com/app/id1465224822?mt=8
@skopemag APP – Google / Android –
https://play.google.com/store/apps/details?id=hr.apps.n207414718
Support @skopemag –
https://www.paypal.com/donate/?hosted_button_id=3APKAKT8K6ETW
THE GULPS — Unveil Anarchic Official Video For: "Surrender" || New Track Produced By Tim Wheeler (Ash) Out Now
Filmed against the sprawling expanse of a gnarled and overgrown country home, the new video features shots of an anarchic outdoor performance peppered with cameos from a series of curious and uncanny actors.
ÁLVARO DÍAZ SHARES EMOTIONAL BALLAD "YOKO"
The platinum-certified Puerto Rican artist Álvaro Díaz presents "YOKO", his new single and most recent preview of his second studio album Sayonara through Universal Music Latino and under the management of Top Floor Talent and NEON16. Produced by Manuel Lara, Milkman and Yoshi, "YOKO" is a sensitive ballad that demonstrates his versatility as an artist as well as his more vulnerable side, making reference to the relationship between John Lennon and Yoko Ono. Diaz is a big fan of The Beatles and after watching the Get Back documentary, he was inspired to write a song about them.
Scott Matthews releases spine-tingling live video for 'The Light'
Scott has also just unveiled a spine-tingling live performance video for 'The Light' from the album here too, it's a great watch:
Alaina Castillo Releases New Single "éxtasis"
The ever-evolving Alaina Castillo comes back after months of teasing her fans on social media with a new Latin dance track, "éxtasis" via Chosen People/ AWAL. Castillo returns with longtime collaborator and Grammy-nominated producer, RØMANS (Maluma, Billie Eilish, Labrinth, Fred Again, etc.) to further solidify Alaina's unique sound and creating a lane of dance music in Spanish. Today, Alaina made her Despierta America debut and gave the audience an exclusive live performance of the song on the highly regarded morning show.
OUT NOW: Aussie psych-pop rockers Babe Rainbow embody the abstract on their new single "Super Ego"
Today, Australia's favorite psych-pop rockers Babe Rainbow are thrilled to share their latest single "Super Ego". "Super Ego" is the first taste of the band's new Fresh As A Head Of Lettuce EP, set for release on June 16th.
PHELIXX LAKE'S NEW SINGLE "DEVASTATING OUTCOMES" SHATTERS EXPECTATIONS WITH CRUSHING METALCORE SOUND!
Prepare to be blown away by PHELIXX LAKE's latest release, "Devastating Outcomes", a blistering new track that showcases the solo metalcore project's dynamic range and powerful musicianship. From the first thunderous note, "Devastating Outcomes" draws listeners in with its powerful guitar riffs and driving drums. PHELIXX LAKE's vocals are intense and emotional, conveying the song's haunting message with raw intensity. In addition, the single impresses with the powerful feature of Joel Dickson of Dream Demon – a band that has established itself very quickly in the South African music scene, garnering international attention through social media channels and streaming services.
The Dust Coda release new single 'Fairweather Love'
Soundtracked by pulsing rhythms and soaring vocals reminiscent of Soundgarden, the song is an ode to taking life one moment at a time and celebrating love in all its glory whilst acknowledging nothing lasts forever.
Shake it Back and 4th: Blues-Rock Band Ghost Hounds Releases New Song "Make It Shake"
On their inspiration behind "Make It Shake," the band explains, "Over the years we've been fortunate enough to tour with The Rolling Stones, which was absolutely surreal and a major inspiration for us. Opening for them was really a do-or-die moment – we knew that we had to go on stage and get the crowd moving to show them what we're all about. 'Make It Shake' is all about that feeling of crafting an irresistible song that just makes people want to get up and dance."
The Dirty Nil Share New Single + Music Video "Celebration"
Featuring a chugging metal riff as a subtle ode to one of The Nil's influences, Power Trip's late frontman Riley Gale. "This is our purest love song, unconditional and without mercy," says frontman Luke Bentham. "Tell me what you want in the whole wide world. I'll do it."
VOYAGER Announces New Album, Shares New Single + Music Video
"'Fearless in Love' was written and recorded between 2020 and 2022. The writing process was very different from how we've done things in the past," explains Danny Estrin. "As a result, the album is more cohesive and exciting with a cinematic feel, hailing back to gritty films of the 80s and 90s showcasing all the layers that make up Voyager. This album takes you on a ride through a dark city and leaves you on a more pensive, reflective note by the end."
Wisconsin's newest metalcore outfit Vacant Voice Unleash new track With Video
Luton rapper TYNEE unleashes new track and visuals to 'Imagine That'
Following a string of successful singles including "Likkle Less" and "Inconsistent", and his recent monumental Voice Of The Streets freestyle with Kenny Allstar, young rap prodigy Tynee returns with his first official single of the year. "Imagine That" further showcases the Luton rapper's innate ability in crafting some of the most dynamic rap output in the UK — delivering his trademark seamless flow on top of a laidback yet melodic soundtrack packed with effective percussive elements and instrumentals. Paired with a sleek set of visuals filmed in Paris, "Imagine That" is bound to cement Tynee's name as one of the most exciting rap talents to come out of London in the past few years.
Ex-Moby Grape Member Peter Lewis Shares "Frank Zappa's Ghost"
"That was one of those songs that came to me in a dream. What I woke up hearing was the hook; In other words, the part(s) where I sing "Franks Zappa's Ghost" with the underlying chords. The rest was pretty much crafted. The idea of adding "the right of spring section" as a bridge was to bring in an ethereal (contrasting) mood to the arrangement, like something Zappa might do." – Peter Lewis
DENNIS ELLSWORTH announces Modern Hope LP :: "Hold You Close" available today
On his latest album, Modern Hope — officially out Sept. 29 –Ellsworth borrows from the mystical world of British folk to craft 10 mini-masterpieces, some of which are sung barely above a whisper. Part of that songwriting approach was a reaction to the challenges our society has faced in recent years, along with Ellsworth welcoming a new baby into his family in 2022.
Jacob Morris releases "Lister," an anti-war examination of what history glorifies, announces new EP out June 23
Durham, North Carolina-based cellist, vocalist, songwriter and multi-instrumentalist Jacob Morris spent years establishing himself in Athens, Georgia's music biome, supporting some of its finest musicians and songwriters, including Ham 1, Vic Chesnutt, Liz Durrett, Madeline Adams, and Patterson Hood of the Drive-By Truckers. Morris is releasing a new EP, Slow Funeral (6/23), an amalgam of psych-folk-rock, on New West imprint Strolling Bones Records. The first single, "Lister," an anti-war musing that uses the last name of Spanish general Enrique Lister for its title, is out today.
Hayden Joseph Is Paving His Own Inclusive Path with New Album Country to Me
Country artist Hayden Joseph releases new album Country to Me, featuring viral singles "Backwoods Bougie," Out.," and more. The album is available on all digital streaming platforms.
We HAD to borrow him from Dr. Dre for our new single!
Featured in blogs and already playing on radio stations like WCRX, Catalunya, and NLife, this catchy pop/hip-hop song is about the highs and lows of traveling the world and the brief, romantic flings that come with it. With a sweet wistful female vocal on the hook and visual storytelling throughout, it's definitely set to be a fan favorite!
CHLOE MORIONDO SHARES SPLIT DECISION DOUBLE SINGLE
Indie-pop starlet Chloe Moriondo has returned today with the Split Decision double single. Arriving in tandem with the two-year anniversary of her critically acclaimed album Blood Bunny, the project features genre-swapped versions of Blood Bunny breakout hit "I Want To Be With You" and standout track "Celebrity" from Moriondo's 2022 album, SUCKERPUNCH.
Insanidade releases "Dogs Of The Subway", new album brings a powerful mix of rock and action punk
There are 9 tracks that are all pure rock music. The cover of the album was once again in charge of Victor Jam (Bicicleta sem Brake) he who already made the cover of the first album of the band "Hello Suckers" and the album "Ao Vivo".
DieHumane Streams Debut Album Exclusively at Metal Injection Today
The Grotesque is uniquely impressive, and memorable. Not just a collection of killer tracks, but an album to its core with a classic feel that seems to transcend time. DieHumane break all the rules on a cohesive release with a refreshing take on various genres including Industrial, Metal, Noise, Ambient, Blues, and Jazz.
DIEHUMANE (Ex-EXODUS, Ex-TYPE O NEGATIVE) Streams Debut Album The Grotesque
FOR IMMEDIATE RELEASE: Pop Powerhouse LT RELEASES 'Act Your Age' Video (FFO: MARINA, Sohodolls, and Melanie Martinez)
Scotty McCreery Teams with Latin Music Sensation GUSI for Latin Mix "Why She Gotta Be Like That"
Triple Tigers recording artist Scotty McCreery surprised fans today with the new digital track, "Why She Gotta Be Like That" featuring Colombian singer/songwriter GUSI. The North Carolina native discovered the Latin sensation on social media performing his song "Why You Gotta Be Like That" and was struck with the idea for a duet between the two featuring both Spanish and English verses.
CROWN SOLACE Unveil New Single "Dangerous Eyes"
"'Dangerous Eyes' is the 3rd single from the Modern Symphonic Metal band CROWN SOLACE. The track is a strong follow on from the previous single, 'Inside My Mind', that was released late last year. A mid tempo track with a catchy, melodic chorus coupled with aggressive harsh vocals engages the listener from start to finish. Mixed and Mastered again by Frank Pitters (VISIONS OF ATLANTIS / EDENBRIDE) the track continues to refine the bands clean modern approach, creating something fresh for the symphonic metal scene"
The Ries Brothers Release "Strange Times" | Performing at Shaky Knees on Sunday
Rising sibling duo The Ries Brothers (Charlie and Kevin Jordan Ries) have released their new single "Strange Times" through Symphonic Records ahead of an appearance at Shaky Knees Festival in Atlanta this weekend (catch them Sunday 5/7 on the Ponce De Leon Stage at 2pm ET). The track showcases the duo's heavier side and lyrically, it's a release of the frustration we've all had over the last couple of years. A rough and ruddy riff sets the tone as the drums ignite a call-and-response with wild guitar on the bridge as Charlie's grizzled intonation emanates true grit.
Hannah Anders Renews Our Commitment To Country Music in "Drinkin' Him Wonderful" Single
Anders has a collection of accolades on her resume. She has never been one to shy away from the stage and has performed at CMAFest, Summer Fest, Country Thunder, and more. Since 2022 Hannah has been touring Europe. She's shared the stage with fellow artists like Locash, Billy Currington, and Keith Anderson, but her reach is not exclusive to the U.S. alone. Hannah has been to the UK twice in 2022, selling out shows and entertaining a slew of international fans. She also rocks the stage with her Miranda Lambert Tribute Band, Kerosene, while sharing her music along the way.
New Release: TEKE::TEKE Share Nostalgic "Doppelganger"
The track comes complete with a music video directed by the band's own Maya Kuroki and Sei Nakauchi Pelletier. Blending childhood footage of band members with new shots taken during a recent trip to Japan, the video highlights the song's unique brand of nostalgia, all while retaining nuance and avoiding mellifluous oversimplification.
Indie rock-folk band Setting Sun rediscover themselves with new video, "Same Face" ahead of LP release
In celebration of "Same Face," Setting Sun invites listeners to join a contest to remix the newest track. Download the MicSwap MultiTrack app here for mobile and desktop and access the seven stem tracks of the complete song. From there, users can then make their own mix of the song, and enter the remix contest by posting it to Instagram and tagging @SettingSunTheBand for a chance to win all 'Pro' apps from Future Moments,
COCO JONES REVEALS SULTRY NEW VIDEO FOR "DOUBLE BACK," NEW SINGLE FROM HER HIGH STANDARDZ / DEF JAM DEBUT EP WHAT I DIDN'T TELL YOU
Coco Jones, the triple-threat multi-hyphenate actress, singer/songwriter and R&B's new "It Girl," today reveals the new music video for "Double Back," from her critically acclaimed High Standardz/Def Jam Recordings EP WHAT I DIDN'T TELL YOU. The video made its broadcast premiere today on MTV Live, MTVU and across MTV's network of channels, as well as on the Viacom Times Square billboard.
Pop-Punk Band GROWERS Reflect on Life's Regrets with "17 Cigarettes"
Their song, "17 Cigarettes," was inspired by the struggle of getting older, especially in your late teen years. Transitioning from being a kid, to having a bit more responsibility and independence is tough. Having a moment to contemplate these thoughts over a cigarette break is what the song is about.
Out Today // Charlotte Plank – "White Noise" (Video)
Fresh off of her recentnew collaboration with Rudimental (Dancing is Healing) British-Australian star-in-the-making Charlotte Plank returned quickly with a top new single of her own called "White Noise." Today, you can watch it's accompanying visuals uploaded today via Plank's Youtube.
VHS Premiere New Video For "Adventurers, Heroes, Brothers"
Canadian barbarians VHS are premiering the video for their new single "Adventurers, Heroes, Brothers" at Heavy Blog Is Heavy. The single is taken from the upcoming album Quest for the Mighty Riff which by the power of Grayskull, will be released via Wise Blood on May 19th, 2023. Until then, polish your broadswords and ponder your orbs and get ready for the year's craziest and most shamelessly fun death metal record.
Bush Tetras announce new LP produced by Sonic Youth's Steve Shelley / LP out on Wharf Cat July 28th
Around the same time of the release, the band began working on a full length record, starting writing sessions during the pandemic over Zoom. Right before the release of the box set, beloved drummer Dee Pop passed away. Determined to complete the record to honour his memory, the Tetras went into the studio to finish what they'd started, once the timing was right. They brought in a new drummer, Sonic Youth's Steve Shelley, who also served as producer.
THEY WATCH US FROM THE MOON Release Video For "On The Fields Of The Moon"
With touchdown imminent for Cosmic Chronicles: Act 1, The Ascension their debut album on May 12th, Kansas' cosmic doom crew THEY WATCH US FROM THE MOON are ready to fire off another track from it.