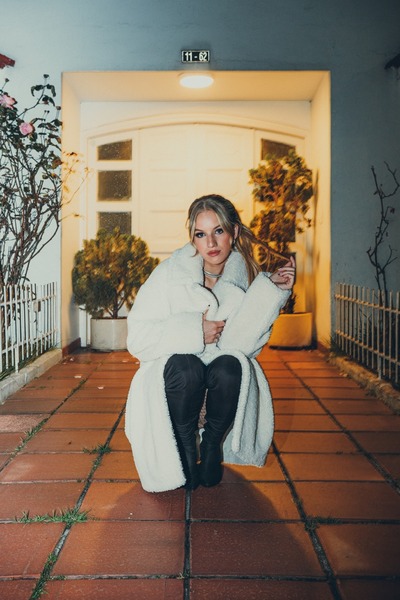 @skopemag news – friday – april 21, 2023 @ 1 pm est
https://www.facebook.com/SkopeMag/
https://twitter.com/skopemag
https://www.youtube.com/@skopetv2
https://www.instagram.com/skopemag/
APP – Apple iTunes –
https://itunes.apple.com/app/id1465224822?mt=8
@skopemag APP – Google / Android –
https://play.google.com/store/apps/details?id=hr.apps.n207414718
Support @skopemag –
https://www.paypal.com/donate/?hosted_button_id=3APKAKT8K6ETW
David Guetta & Hypaton Release collab on new Future Rave remix of La Bouche's 'Be My Lover (2023 Mix) Today
David Guetta's cutting-edge Future Rave sound returns on his new remix of La Bouche's '90s classic 'Be My Lover (2023 Mix)' in collaboration with up-and-coming producer Hypaton, out today via Arista Records.
Rudimental x Charlotte Plank x Vibe Chemistry Release "Dancing Is Healing" Today
Rudimental returned last November with instant D&B classic "Break My Heart," a track that quickly became a fan favourite and was named Clara Amfo's Hottest Record in the World on Radio 1. The song is a perfect example of Rudimental's ability to meld UK club tracks and heartfelt vocals into surefire anthems.
Sizzy Rocket and Rossi want to "Freak U Out"
William Beckmann Releases "It's Still January"
A bilingual border-town sensation, this smooth-singing Del Rio native sold over 2,000 tickets on the eve of the biggest Christian holiday at Billy Bob's for his first headlining performance there recently. This is on the heels of his debut at the hollowed Grand Ole Opry last month, earning him a standing ovation for his rousing performance. Beckmann also wowed crowds as a headliner at the San Antonio Rodeo in February.
Hot Bodies In Motion Drops Electrifying New Single "Hymn 151"
Soulful rock pair Hot Bodies In Motion has released "Hymn 151," a story ten years in the making about lust and how the things we want the most are seldom the things we need. Meticulously composed and cathartically executed, "Hymn 151" is an energizing single touching on how hedonistic appetites can overrule our better judgment, even when it's self-destructive and unsatisfying. "Hymn 151" is available now on all streaming platforms worldwide.
Anya Baghina self-reflects with new single "For Now"
Today, indie pop artist Anya Baghina is proud to release "For Now", the lead single from her upcoming self-titled album. due for release this summer.
Anya Baghina spends "For Now" self-analyzing and talking to herself, trying to understand why she makes certain life choices and how to follow her own intuition rather than others'. It's about accepting insecurity and doubt, realizing you don't have to follow another's path or follow someone's footsteps.
Mar Omin Shares Visuals For Beautiful New Single 'When I'm Gone'
Dakota 66 Celebrates the Comfort of Friendship In Debut Single "Bubble"
Indie rock band Dakota 66 has released their debut single, "Bubble," a lively, affectionate friendship anthem that explores the feeling of safety in knowing that someone will be unconditionally there for you. "Bubble" is available to stream and download now on all digital platforms.
POP SINGER-SONGWRITER ROSIE DARLING SHARES NEW SINGLE "NAIL IN THE COFFIN" FEATURING BOY IN SPACE + MUSIC VIDEO
Rosie Darling teams up with Swedish alt-pop artist Boy In Space on the emotional track, which circles around a breakup without closure. "Nail In The Coffin" starts with Rosie laying the groundwork for the dialog that ensues with a simple piano line and a dreamy, reflective echo. Then we hear Boy In Space's bright timbre relaying another perspective, ultimately together their vocals fuse with complimentary tones creating a chilling force.
Roberta Flack to receive honorary Doctorates at Berklee 2023 commencement
Berklee College of Music will present honorary degrees to three artists at its 2023 commencement ceremony on Saturday, May 13, at 10:00 a.m. at Boston University's Agganis Arena. Eight-time Grammy Award winner Usher, four-time Grammy Award-winning singer-songwriter Roberta Flack, and one of the foremost kora players in the world, Sona Jobarteh, will receive honorary Doctor of Music degrees. Each will have an opportunity to address the graduating class of 2023.
"BLUE RAILROAD TRAIN" from Leftover Salmon
Few bands have as enduring a legacy in the acoustic, newgrass, jamband scene as Colorado-based Leftover Salmon. Out today, the band's second single, "Blue Railroad Train," — from their upcoming album GRASS ROOTS (May 19 via Compass Records) — features special guest and long-time Leftover Salmon pal Billy Strings who steps out on the track, the perfect vehicle to showcase Drew Emmitt and Strings' tight vocal harmonies. Co-founder, guitarist and lead singer Vince Herman explains the track is a tip of the hat to old Nashville, and particularly to Doc Watson and Tony Rice, who helped to define the path for contemporary bluegrass.
Kingdom Collapse Release "Anything" Music Video Featuring Member of Disturbed
Kingdom Collapse has partnered with Oxide Records for the release of their new single, "ANYTHING" out today, April 21st. The band has also released the official music video for the single that features none other than Disturbed's John Moyer.
The new single has already received early love from SiriusXM Octane, 99.5 KISS San Antonio, LA Lloyd's Rock 30, and several other national radio stations.
Thee Marloes "Midnight Hotline" b/w "Beri Cinta Waktu" Out Worldwide Today
The Marloes debut 45 "Midnight Hotline" b/w "Beri Cinta Waktu" is out worldwide today. Pick up a copy at your local record store, in the BCR Webstore, or on Bandcamp. A killer two-sider, a classic plug & ballad for your enjoyment.
Jamie Jones and Paradise Unveil The Night of The Jaguar and Lineup For 2023 Season at Amnesia
This summer, Ibiza's most celebrated residency is going primal. Expect the unexpected and prepare to be awe-struck as Jamie Jones welcomes you into Night of The Jaguar, where the jungle comes alive with its world of vibrant acid-hued wildlife and supernatural night visions at the world-renowned Amnesia for his iconic Paradise Ibiza season.
SOMNURI: Brooklyn Sludge Metal Trio To Release Desiderium Full-Length July 21st Via MNRK Heavy; "What A Way To Go" Video/Single Now Playing + Preorders Available
Brooklyn, New York sludge metal trio SOMNURI will unleash their third full-length, Desiderium, on July 21st via MNRK Heavy, today unveiling the record's artwork, first single, and preorders.
Pop newcomer Penelope Robin reclaims her power in new single "Taking Back Sunday" [230K+ on IG]
Starting off with soft retro '80s synths, the stellar production quickly unfolds into a feisty pop-rock concoction of whirling guitars and angsty riffs, as Penelope's lively vocals tell an inspiring story of taking back both personal power and wasted time.
ATRIUM Release New Single "Above Water" + Official Music Video via Curtain Call Records
Rock band ATRIUM released their latest single "Above Water" to all major platforms via Curtain Call records on April 20, 2023. The single was written and recorded by Bryant August, Chad Szeliga, and Johnny K at Johnny K Productions. It was produced, mixed, and mastered by Johnny K.
LIVE NATION URBAN & MASS APPEAL ANNOUNCE PARK JAMS : A JUNETEENTH CELEBRATION OF HIP-HOP
Live Nation Urban and Mass Appeal announce the first-ever Park Jams: A Juneteenth Celebration of Hip-Hop Presented by Google Pixel. It's a celebration in honor of Juneteenth and Hip-Hop 50 on June 19, 2023. It takes place at SummerStage in Central Park in New York, NY from 4pm to 10pm with an A-list lineup of elite hip-hop pioneers, icons, and contemporaries, including DJ Premier, Grandmaster Flash, Kid Capri, DJ Spinking, Statik Selektah, DJ Diamond Kuts, and Nyla Symone. Capitol One, membership, and Live Nation presales began on Wednesday, April 19th at 10am EST and ended Thursday, April 20th at 10pm EST. General on-sale begins Friday, April 21st at 10am EST.
Ready for broadcast… Divine Being from singer / songwriter Samantha Moon
The facets of music and its ever-evolving nature have given rise to a new breed of artists and musicians. Samantha Moon is a leader in the new school of contemporary artists. She is constantly pushing the envelope and reinventing herself and her sound.
Rodrigo y Gabriela new album out now; featured on NPR's New Music Friday today
Rodrigo y Gabriela's eagerly awaited follow-up to 2019's GRAMMY® Award-winning Mettavolution and first full-length collection in four years, In Between Thoughts…A New World arrives as one of the duo's most revelatory offerings yet – a spontaneously composed unified work primed to bring about the same expansion of consciousness that inspired its creation. Self-produced by Rodrigo y Gabriela at their studio in Ixtapa, Mexico, the album includes such singles as "The Eye That Catches The Dream," "Egoland," and "Descending To Nowhere," the latter joined by an official music video, directed by acclaimed Mexican filmmaker/broadcaster Olallo Rubio and streaming now on YouTube. The new single, "True Nature," was added to Spotify U.S.'s New Music Friday today.
THE ARCANE ORDER Releases New Single "The First Deceiver"
Danish extreme metal quintet THE ARCANE ORDER returns with their fourth album Distortions From Cosmogony set for a June 9th release via Black Lion Records. With their new experienced line-up consisting of members from SOILWORK, MØL and HATESPHERE, the band has created an epic metal album within their singular style combining the extreme, the grandiose, technical and melodic while telling the story of mankind's eternal existential conflict between autonomy and submission. The band is now showcasing the latest single, "The First Deceiver".
Daniel Morales Releases New Single "Sharky 2.0" to all major platforms!
Renowned guitarist and Venezuelan composer, Daniel Morales, has released a remake version of his popular song "SHARKY" from his full-length album DUNNY TUNES. The new single, titled "SHARKY 2.0," features Magnus Steed on bass and also the incredible talent of Chris Allison from Plini on drums, who adds a new level of musicality and energy to the track.
Canada's FALL OF EARTH Is Now Streaming Intriguing Hybrid Album "From The Ashes"
Fall of Earth, based in Edmonton, Alberta, is a hybrid metal band led by the growls, screams, and soaring clean vocals of Inuit frontman Alex Rye, who captivates every audience member with his energy and showmanship. The flying fingers of axe slinger Brody Bauer produce a dizzying array of sounds that regularly elicits screams of rapture from the audience. The progressive and primal low end is provided by bass wielder Aaron Winklmeier, as he muscles his way (both literally and figuratively) around the stage. Brendan Meilleur brings the elite combination of high-energy drum fills and expressive grooves, all while contributing vocal harmonies. This intrepid quartet already has one solid release under their belts and now they have returned to deliver another – "From The Ashes". They get into the details:
Top New Tune // Sody – "Star Potential"
Today, British star-in-the-making Sody returns and is flexing her songwriting prowess to the highest standard on punchy, tongue-in-cheek new single "Star Potential." The new song which comes complete with a video asks questions about the expectations of young artists in the music industry whilst also becoming your next fist-pumping anthem to sing out loud to. In what promises to be a busy year of new music releases this year, fans can expect plenty more brilliance from Sody who is just getting started.
RALO PENS HIS ALL ON LATEST PROJECT 97 MONTHS—OUT NOW
Hailing from 'The Bluff' by way of Atlanta, Ralo has been highlighted in the past for vivid lyrical caliber, and his undeniable ability stands out from other rappers. Dripped in heavy-hitting, potent production, 97 Months soars with Ralo's sonically rich hooks and infectious charisma as the world receives a more in-depth sense of his story. His latest music offering exemplifies these sentiments to a magnitude as listeners receive a masterful project that attests to his allure whenever he is placed.
Odds stop time on their comeback single, "Crash The Time Machine"
In the words of Aldous Huxley and Jesus Jones, the title track "Crash The Time Machine" may be summed up in three words: "be here now." There's anger and sadness pouring out as you get carried away by the rock 'n roll, and it truly represents Odds exploding out of themselves that day that they wrote it.
Shimmy-Disc Announce New Release Paradigm + LARAAJI & KRAMER LP, Share "Immersion" Video
TRADING ACES: new video + album out now on Ripple Music
Los Angeles sleaze rockers TRADING ACES (with members of Warrior Soul, Streetwalkin' Cheetahs, and The City Kids) unleash a second video taken from their new album "Rock 'n' Roll Homicide", available today on Ripple Music!
Premiere of Trading Aces' video for new single "Hello Hangover" on Sleaze Roxx
The Heavy release brand new album 'AMEN'
Regarding the album release frontman Kelvin Swaby says, "We know it took a little time for this to get to you all but we are so unbelievably happy and glad that you're here for it. AMEN is a testament to never giving up and an affirmation of Love being the glue in all times, not just our brightest and darkest ones. We can never do this without any of you, so THANK YOU, and of course… AMEN."
VALLETTA Release New Single "Criminal"
VALLETTA the project featuring current and former members of MO'YNOQ, LORD ALMIGHTY, BETWEEN THE BURIED AND ME and PRAYER FOR CLEANSING have released their new single "Criminal". The track is taken from their upcoming album Come Alive which will be released on July 14, 2023.
Of the single, the band comments: "This song is (metaphorically) about the blending of church and state regardless of who that violates. Religious people in congress who are making decisions for people who don't believe that to be true. The inability for them to set a belief aside when deciding law. But it's not so on the nose."
TikTok sensations ElectraQueens release female empowerment anthem "Woman"
Nashville girl group ElectraQueens releases new female empowerment anthem "Woman." The single is now available on all digital streaming platforms.
Ghost Love Share Debut Album via RANGE + Music Video via Earmilk | 'Mourners Disco' LP Out Now
JORDY RELEASES SOPHOMORE ALBUM "BOY" + "GOOD NOT GREAT" MUSIC VIDEO
"I've done more therapy in my life this year than I ever have, and it's been really helpful," JORDY revealed. "My family is incredible. However, I've buried things from my childhood, because I've been so busy acknowledging how lucky I am. In its own way, every song represents a part of myself I'm learning was affected by my journey."