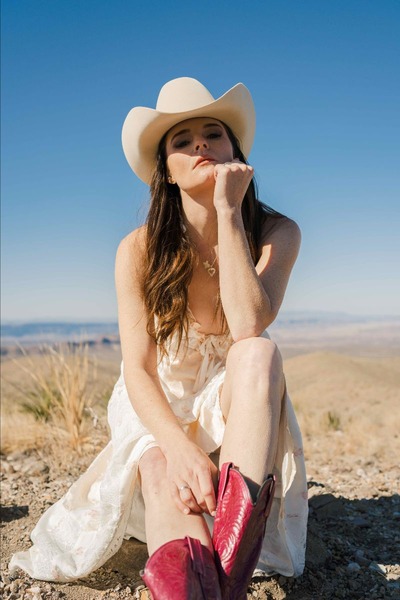 @skopemag news – friday – march 31, 2023 @ 11 am est
https://www.facebook.com/SkopeMag/
https://twitter.com/skopemag
https://www.youtube.com/@skopetv2
https://www.instagram.com/skopemag/
APP – Apple iTunes –
https://itunes.apple.com/app/id1465224822?mt=8
@skopemag APP – Google / Android –
https://play.google.com/store/apps/details?id=hr.apps.n207414718
Support @skopemag –
https://www.paypal.com/donate/?hosted_button_id=3APKAKT8K6ETW
NEW MUSIC: R&B STILL REIGNS WITH KENYON DIXON'S NEW SINGLE "SLOW DANCING"
Today, Grammy-nominated recording artist Kenyon Dixon returns with his second collaboration this year, "Slow Dancing" featuring R&B riser Marcus Kincy. The track arrives on the heels of Dixon's well-documented run at SXSW 2023, where he previewed the new single for a live audience.
AJA MONET ANNOUNCES DEBUT ALBUM, SHARES "CASTAWAY" VIDEO
Toy City Announce Debut LP : Share First Single "Do Re Mi"
BLACK EYED PEAS and DADDY YANKEE Share "BAILAR CONTIGO" Music Video!
Nonbinary Artist Miki Ratsula Explores Gender Envy With "Jealous of My Brother"
Miki explains, "Below the surface, 'Jealous of My Brother' explores a deeper topic of being envious that my brother doesn't have to deal with the transphobic microaggressions that I inevitably have to experience from my family (whether their intentions are good or not). The reality is, I will always be treated differently from them because I am trans, and he is not. And then even deeper, this is also a thank you letter to my brother. I am nothing but grateful for him. He is the best ally I could ask for. I wish my family could be as great of an ally as he is."
NEW MUSIC ALERT: GENRE-BENDING LGBTQ+ COUNTRY ARTIST TORREY MCDOWELL TO DROPS "COME ON BACK TO GEORGIA" OUT NOW
Georgia-born Nashville transplant Torrey McDowell is a survivor. Having battled depression and overcome an abusive relationship, Torrey owns her identity as a part of the LGBTQ+ community. She draws inspiration from all corners of the musical spectrum and has been compared to her influences JoJo, Jennifer Hudson, Kelsea Ballerini, Sam Smith and other cross-genre creators. Come on Back to Georgia is the newest single off her upcoming debut EP Not A Man, which is set for release in summer 2023.
Megan Knight's New Single "Dancing in the Mirror" will have you loving what you see
Country-pop singer-songwriter Megan Knight releases a new single and music video for "Dancing in the Mirror." The single is now available on all digital streaming platforms, and you can watch the music video here.
Megan has always written with the intention of healing people through her writing.
Isla George Releases Anthemic New Single "Be Kind To The People"
Rising R&B songstress Isla George is calling for action with her latest single and music video "Be Kind To The People," out today. A powerful anthem for all who believe in the importance of spreading positivity and compassion, "Be Kind To The People" urges listeners to recognize the value in not only loving yourself, but also those around you while maintaining a sense of humanity especially during hard times when the world feels the most divided. As the neo-soul track places a spotlight on Isla's sophisticated vocals against a backdrop of brass and steady percussion, the accompanying music video draws attention to the social justice activists who continue to fight daily for racial injustices, LGBT+ rights, and climate change among other issues.
Bryan Martin releases new album 'Poets & Old Souls'
Breakout country singer/songwriter Bryan Martin has released his new self-reflective album, Poets & Old Souls, available now via Average Joes Entertainment. The project features nine self-written tracks that give fans a peek inside his troubled past, serving as a collection of deeply personal pieces of art that showcase his intricate songwriting skills. The album contains previously released hits as well as brand new singles such as "He Knows The Struggle," a sequel to Martin's viral hit "Beauty In The Struggle." Poets & Old Souls is now available for download and stream on all major digital platforms.
THE BLSSM RETURNS WITH THE CINEMATIC "WHO'S TO SAY"
Nashville Artist & Multi-Instrumentalist Lydia Luce Shares Dreamy New Single "Face and Figure"
Jenna Paulette Arrives with Debut Album, "The Girl I Was," Available Now
Hailing from Lewisville, Texas, Jenna Paulette's roots as a cowgirl were first established as a young girl helping her family tend to their ranch. It's where she always felt like her truest self, and where the grit that comes from a hard day's work was born. Now, emerging on the other side of a ten-year-long toxic relationship, Paulette delivers her debut project with that same grit and vulnerability, facing the heartbreak of her past and diving confidently into her future – ultimately returning to the girl she was prior.
TDE'S REASON RETURNS WITH "AT IT AGAIN"
Top Dawg Entertainment's REASON, who released a string of 2022 singles, is back with a project track, "At It Again" available now via TDE and Virgin Records. Produced by Tariq Beats the song is a cogent announcement of the Carson, CA artist's return to album mode, his first since 2020's New Beginnings. Stay tuned for album details in the coming weeks.
Michigander – New EP 'It Will Never Be The Same' Out Now!
NOTHING,NOWHERE. RELEASES NEW ALBUM 'VOID ETERNAL' — SHARES MUSIC VIDEO FOR "VEN0M" (FT. UNDEROATH)
OTR AND JONES UNVEIL NEW SINGLE, "HEAT OF THE SUN," OUT TODAY VIA ASTRALWERKS
BLO Brings Rhiannon Giddens's Opera OMAR, About A Muslim Man Enslaved in America, to Boston May 4-7
OMAR is the story of Islamic scholar Omar Ibn Said who in 1807, at 37 years old, was taken from his West African home and sold into slavery in America. The Grammy-winning Giddens wrote the libretto and co-composed the music with Ables, an acclaimed classical and film composer who scored director Jordan Peele's "Get Out," "Us" and "Nope," among many others.
New Music This Week from boygenius, The New Pornographers, Neil Young & Crazy Horse, The Hold Steady and More.
New Releases for March 31, 2023 – Here are the AllMusic editors' picks for the most noteworthy releases this week. Looking for more? Visit our New Releases page.
Ready for broadcast… Hey Boy! from Austrian pop sensation Kayla Krystin
Kayla Krystin: "Hey Boy! The first single is ready to go. Up-tempo, straightforward, unadorned female dance-pop: Kayla Krystin doesn't do things by halves. Her stage is the whole wide world. On all continents, it's dynamic, driving pop that gets people going. Songs and voices that stick in your head. Stories that make you listen. Without pop, there's no radio, and soon there will be no radio without Kayla Krystin, a self-confident young artist!
MAISIE PETERS UNVEILS NEW ANTHEM "LOST THE BREAKUP"
"If Body Better was me at my lowest, Lost The Breakup was me clawing my way back up and out", Maisie shares. "It feels like dressing up in sequins and going to a party with your best friends, like cheap champagne and smudged lipstick and burgers on the floor at 3am. It's a manifestation song and maybe if you sing it, it will come true (it did for me)."
STACEY RYAN RELEASES NEW SINGLE "BAD FOR ME"
CEO Trayle Returns with 'The Collection Vol. 2,' an Ice Cold 12-Pack of Lyrical Trap
Shore Releases New EP Lunch Box
Pop group SHORE releases their new Lunch Box EP featuring "Sour Patch", "Won't Let Me Go", "Lunch" and "Feels The Same" today via Legend Label Group. The EP is available on all digital service providers. The Texas brother duo talk about the release of their focus track "Lunch."
Melbourne Indie-Folk Singer Hayden Calnin Releases Profound EP 'A Turning Of The Tide: Side A' Today
At the top of 2022 and in the wake of a breakup, Calnin left Melbourne for a creative hideaway in Rye Ocean Beach to create his new EP. "I really isolated myself for this one," he notes. "It was very much a 'non-collaborative' collection. It was made in my brain. I feel good coming out of it. I think I've grown up a little bit, dealt with some things I needed to deal with, and said some things I needed to say."
LOLA YOUNG RELEASES HER BRAND NEW SINGLE "WHAT IS IT ABOUT ME" VIA DAY ONE / CAPITOL RECORDS
"What Is It About Me" is the fourth single and most vulnerable offering from Lola's upcoming project. Throughout the single, she maintains a sense of desperation to find understanding in a relationship that is proving to be one-sided, a scenario that can be understood by many individuals. "What Is It About Me" is accompanied by a music video shot purely on VHS and multiple security cameras including a ring doorbell to compliment Lola's uncompromising aesthetic.
RELEASE NEWS: Paul Fishman – globally renowned UK electronic artist, composer and record producer releases autism-inspired single "Dysfunktional"
Paul Fishman is no newcomer to electronic music – in fact Music in general. He has worked with many musical luminaries from his days as a student at London's Guildhall School Of Music and later in his own 80's band Re-Flex where he toured with The Police. (His band was also one of the first from the UK to be shown on MTV! ) Since then he has become known for his composing and producing of music for many well-known feature films and musical legends.
ALTÉGO SHARE NEW SINGLE "BLING BLING"
Phil Firetog Trio & Co. Opens Up About Toxic Relationships In New Track "Cruel"
Alternative acoustic rock band Phil Firetog Trio & Co. have released their latest single "Cruel," a ballad based on vulnerability that touches on the difficulties around feeling neglected and unseen by a partner. "Cruel" is available to stream and download on all digital platforms worldwide.
AMAKA DEBUTS FIRST SOLO SINGLE PRODUCED BY KAYTRANADA; "CRUISIN" OUT NOW
Today marks the start of a new era for AMAKA with the debut of her first solo single "Cruisin." Bringing a brighter sonic palette into her genre-blending sound, AMAKA is joined by 2x Grammy-winning house producer and artist Kaytranada, who executive produced the single. "Cruisin" swells into a beat driven summertime staple, equally suitable for sweaty club dance floors, late night car stereos, yacht party sunsets and everything in between.
CLOUDY JUNE SHARES NEW TRACK 'LOVE UNDER THE INFLUENCE' & ANNOUNCES LIVE PERFORMANCE IN LONDON AT CAMDEN ASSEMBLY ON 12TH APRIL
Oslo-Based American Musician Luke Elliot Releases New Single WHAT IT IS
A huge break-up ballad enhanced with both strings and choir parts, What It Is' is the 2nd single from Luke's upcoming album Let Em All Talk, due to be released via Icons Creating Evil Art on May 19th.
DJ DRAMA RELEASES "I'M REALLY LIKE THAT" TODAY
With over two decades in the game, DJ Drama has consistently been at the forefront of hip-hop culture, earning himself a Grammy Award with Tyler the Creator in the "Best RAP Album" category for his Gangsta Grillz album Call Me If You Get Lost. He has also worked with some of the biggest names in the industry, including Lil Wayne, T.I., Snoop Dogg, and Future, to name a few.
Soul Singer Mychelle Unveils 'IT'S not YOU, it's me' EP
Alternative artist Jane. shares ethereal EP 'Celeste' & single + lyric video, "Made For You"
The title of the five track EP, Celeste, is taken from the Latin word meaning "heavenly," and holds tracks that led the singer down a path towards further discovering himself, his pain, and his route to healing and subsequently, his spirituality. Jane. explains, "It's a representation of my journey mentally traveling to the heavens to deal with this pain. To ask questions. To make confessions. To heal. To try and define how my spirituality plays into this pain." By sharing his own experiences of pain, Jane. hopes to help others better understand their struggles. Jane. continues, "There's beautiful moments and songs on the project, but overall, it's something of a cry. It may even be a call for help. I have this recurring message of truth and honesty, and as I keep growing as a person, and growing as an artist, I keep feeling the need to share. To share what I find out as I grow. At this point, I feel a responsibility to it."
LIL WAYNE DROPS CAREER-SPANNING NEW COMPILATION I AM MUSIC!
Today, Lil Wayne presents his first-ever career-spanning compilation album, I Am Music, available at all streaming platforms now via Young Money Entertainment/Republic Records.
Devorah Drops Compelling Video For "Fire Spinner"
Multifaceted artist Devorah has dropped her new video for her latest single, "Fire Spinner." Centered around a fire-dancing girl and how she embodies the energy and attention of those around her, the video breathes life and passion into this fierce single. Intertwining her practice as a reiki healer with her velvet voice and infectious beats, Devorah describes the track as one that is grounded in spirituality as the girl portrayed in the song is letting her love be expressed through her spinning hoops of fire.