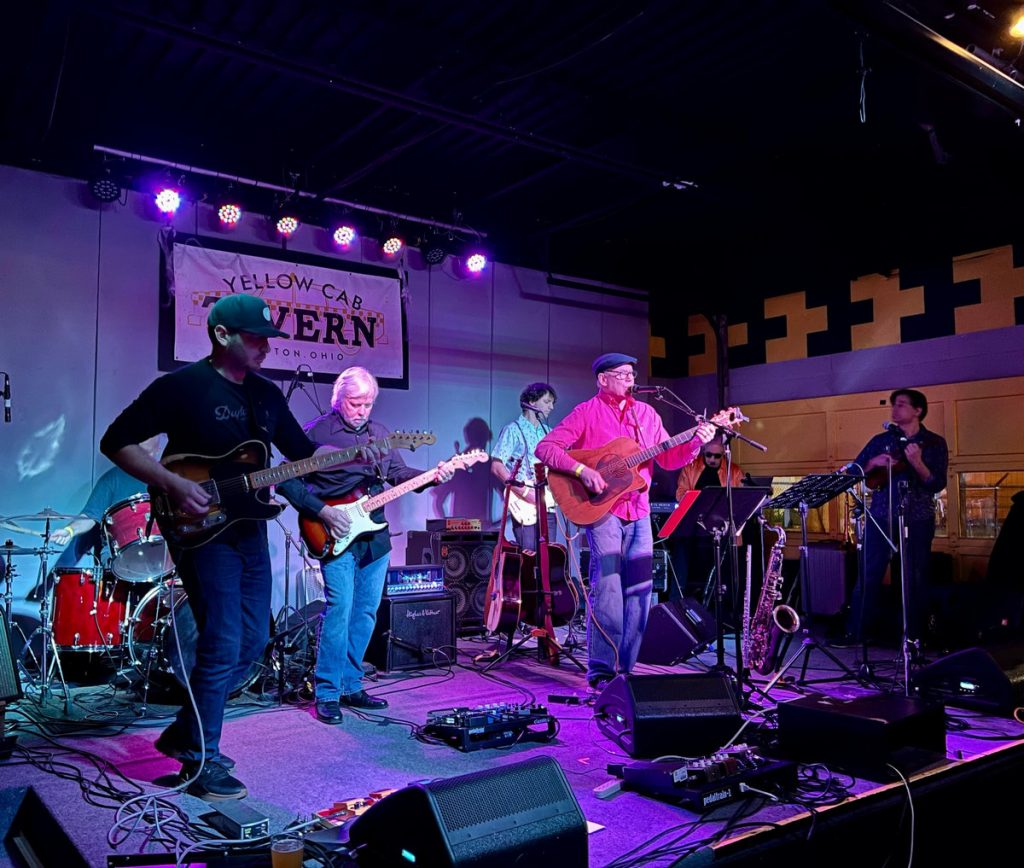 Instead of striking a softer note with the rather tempo-oriented "The Crossing," even this slower song from The Price Brothers Band's Live at the Yellow Cab Tavern sees the Pete Price-fronted act putting in a lot more muscle than you might be expecting.
Just when it feels like things are about to mellow in the sterling "Foolish Heart," the band is seemingly ready to turn the heat up as high as they would in "Diamonds in the Sky," the song that leads the tracklist and essentially sets a warm tone for everything soon to follow. Live at the Yellow Cab Tavern, despite its titling, is a live show recorded with more precision than the typical tavern crowd allows for – after all, with the intensity they devote to "One More Time" and "Taste of Freedom" alone, it's easy to assume they're feeding off of a bigger audience rather than an intimate one. There's something to be said about a group of musicians as committed to the notion of originality as this; willing to reimagine material while experimenting with new concepts, PBB delivers a record that stands out like a wild retrospective comp and then some.  
"Let It Go" is ironically packing more of a punch than the bold "The Letter" is, but both songs benefit from a pushy lead vocal courtesy of Pete Price himself, who sounds particularly on point in every one of these recordings. There's no stoppage between the tracks – we keep flowing from one to the next just as we would in a concert setting, with "Old Movies and You," "The Crossing," "Before I Go," and "The Crossing" shaping out like an extended medley simply broken up for an album.
There's a lot of contrast in the likes of "I Love Soul and I Love Rock" and "One More Time," but it only serves to make the tension we discover in "The Letter" a little more powerful. The balance to be enjoyed in Live at the Yellow Cab Tavern is reason enough to give it a close listen, but I think it's just the tipping point of why this record feels as incredible as it does, even after repeat listens.  
As someone curious about The Price Brothers Band for a while, I can honestly say that I had high hopes for what Live at the Yellow Cab Tavern was going to consist of, and for being an album that was recorded in this new competitive era not only for the genre but all of pop music, it's a grand slam out of the park if I've ever heard one before.
There's still a lot for this particular group of musicians to explore within each other, but I think this captures every essential reason why they deserve to be highlighted as the premier rock/rock group of the underground today. In its totality, this isn't just a record that gives us a hint of the concert experience – it puts us right there in the heart of the action, which is more than I can say for a lot of similar records out this month. 
Gwen Waggoner