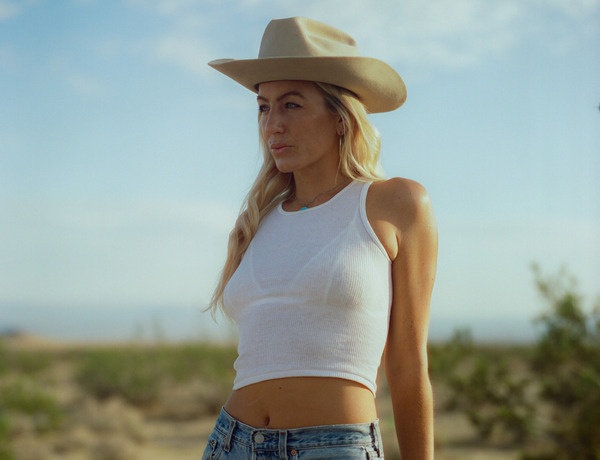 Summer nights spent alone in Montana, evening descends on the vast sky and the moon gives hope to a lonely heart. In Regina Ferguson's stunning new single "Canyon Town" she carries this sentiment as her lyrics go beyond lonely reflection and she depicts a wide-eyed, magnetizing exploration of love. She sings of a winding river in a picturesque canyon and of moments made sweeter and more profound by the company of cherished loved ones. Truly, "Canyon Town" is more than a mere ode to the beauty of nature; it is a love song that celebrates the harmony and joy shared between two kindred souls. The sinuous twang of steel guitars adds to the authenticity of her country sound, while the gospel influence felt in the classic music of Willie Nelson adds a unique touch to her Americana style.
"Canyon Town" is the third single off Regina's debut album. It showcases her personal journey and the strength of her songwriting as she reveals elements of nature in her refined and relatable music. It's no wonder that Regina Ferguson has become a rising star in the Americana and country music scenes of Southern California.
Mara Whitehead's striking visual interpretation of "Canyon Town" serves as a captivating complement to the song's unpretentious grandeur. Set against the rugged, awe-inspiring terrain of California's desert, Regina Ferguson wanders barefoot through the shifting sand dunes, strums her guitar in front of a towering redwood fence, and wades into a glassy lagoon with her lantern resting on a rock. All the while, a pair of dancers – Ryan Lee and Ryan Green – gracefully traverse the hills behind her, mirroring the profound sense of awe and respect that the environment awakens in the singer. As they move in flawless synchrony, they not only establish a deep connection with the earth and the sky but also with each other, emphasizing the value of shared experiences.
Follow Regina Ferguson:
http://reginaferguson.com
https://www.facebook.com/ReginaFergusonMusic/
https://twitter.com/reginafergmusic
https://www.instagram.com/reginafergusonmusic/