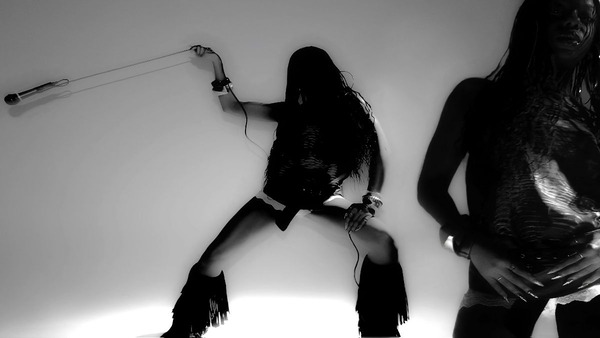 @skopemag news – tuesday – march 28, 2023 @ 2 pm est
https://www.facebook.com/SkopeMag/
https://twitter.com/skopemag
https://www.youtube.com/@skopetv2
https://www.instagram.com/skopemag/
APP – Apple iTunes –
https://itunes.apple.com/app/id1465224822?mt=8
@skopemag APP – Google / Android –
https://play.google.com/store/apps/details?id=hr.apps.n207414718
Support @skopemag –
https://www.paypal.com/donate/?hosted_button_id=3APKAKT8K6ETW
[PRESS] Crossed Keys "Who We Never Were" Premiere
Last month, Crossed Keys announced that they will be releasing a new full length titled Believes In You this Spring and shared the single "Victim Complex." The Philadelphia-based melodic punk group includes former members of Kid Dynamite, Good Riddance, Zolof the Rock & Roll Destroyer, as well as other bands from the PA and NJ punk community. Now they are sharing a new song titled "Who We Never Were" and it's premiering exclusively at New Noise Magazine. The closing track of Believes In You, "Who We Never Were", is a song about survival and sacrifice. Stream it now at New Noise Magazine until it's available on all digital platforms on Friday, March 31st.
THE BETHS share new single 'Watching The Credits' | UK tour dates and festival appearances this Spring / Summer
Today, The Beths present their new single, 'Watching The Credits', and unveil their incredible Tiny Desk Concert, proving once again that they are "one of the greatest indie-rock bands of their time" (Rolling Stone). 'Watching The Credits' is a terrific power pop anthem recorded during the sessions of Expert In A Dying Field, the New Zealand quartet's acclaimed 2022 album. Born out of songwriter Elizabeth Stokes' habit of learning everything about movies without actually watching them, 'Watching The Credits' is Stokes' imaginary view from the director's seat. Their accompanying NPR Tiny Desk performance downsizes their beloved live performance while maintaining their signature thrilling energy.
Afro R&B tribute to Dolly Parton's "Jolene"
Cable Ties announce new album for Merge Records; single/video out now
Australian garage rock trio Cable Ties is excited to announce their new album All Her Plans, due June 23 via Merge Records. Their third album and second for Merge, All Her Plans is the band's fiery statement of renewed purpose, a beacon of furious truth, righteous frustration and tender empathy. The announcement is heralded by the soaring new track "Time for You" and its official music video. Stream the track now at all DSPs.
Andy Stack (Wye Oak) and Jay Hammond (Trippers & Askers) announce their first collaborative album, Inter Personal – Out June 9th on Sleepy Cat Records
Andy Stack and Jay Hammond's Inter Personal is a record of seven meditative electro-acoustic duo improvisations. The tone of the record straddles two worlds — one of glitchy synthesizers and pointillistic drums, and the other of languid, lyrical guitar and droning organ pedals. Each piece is a conversation between two old friends, in a language that draws equally upon electronic, ambient, Americana, Krautrock, and jazz sensibilities. Inter Personal will be released June 9th, 2023 on Sleepy Cat Records.
Jann Klose Music Video "Surrender"
Jann Klose says he and his team took a different approach to creating the music video for his song, "Surrender." "There is always so much going on behind the scenes and we wanted to show that side of things. The process of writing and creating the song and then on to recording and producing a track all the way to the live show is highlighted here. The video starts in my home with Alex Forbes and I writing together. There are scenes recording and reflecting at Studio G Brooklyn with producer Marcus Dembinski and engineer Cyril Putzer, and at music venue Space 54 in New York City with my live band Sam Weber on bass, Pedro Mila on drums and Marcus on keys and guitar."
XASTHUR announce new double-album and release video of title track as first single
XASTHUR are now revealing the video clip of the title track and first single taken from the forthcoming double-album "Inevitably Dark", which is slated for release on June 23, 2023.
The American stylistically highly diverse act instigated by multi-instrumentalist Scott Conner has created a kaleidoscopic double-album that is ranging from acid folk to black metal. Please see below for cover art, tracklist, and further details of XASTHUR's new full-length.
HIGH PRIEST release video single and details of new album "Invocation"
High Priest comment on the album: "This record was a long long time coming", guitarist John Regan writes about "Invocation". "On top of the craziness in the world the last two years, we experienced a lot of changes as a band: PHDs, new businesses, new homes, new cities. Despite all that, we brought all our energy into an album that feels like the best and most complete work we've ever done. 'Invocation' feels like catharsis inside chaos."
Connie Constance Shares "Kamikaze" Featuring Sleaford Mods' Jason Williamson
The original was written after Connie's performance supporting Hak Baker, straight from stage Connie and producers Karma Kid and Adam Kaye (Bondax) went to a studio in Old Street, determined to capture the energy of the gig. The producers barely had a bass line going and Connie was shouting "TICK YES TICK NO there's no in between, they want me to look PRETTY and they want me to look CLEAN" and her feminist anthem was born. Discussing the track further Connie offers: "It's about the western beauty standard women are expected to uphold especially those in the media eye. And also the idea that we're all meant to have it together all the time. It's talking about Amy Winehouse and more recently Caroline Flack and how they were treated by the media instead of cared for in a time of need."
CLOAK Premieres Crushing New Single, "Seven Thunders"
Blackened heavy metal masters CLOAK are now unveiling the crushing new single, "Seven Thunders," which is taken from their upcoming third full-length, 'Black Flame Eternal!' The song can be found along with a lyric video, which was created by CLOAK frontman Scott Taysom, at THIS LOCATION.
DEBBY FRIDAY Shares "WHAT A MAN" Official Video From 'GOOD LUCK' Out Now
In a statement for the video, DEBBY FRIDAY offers this: "The 'WHAT A MAN' music video is loosely based on the famous essay, Ways of Seeing, by English art critic John Berger as well as paintings by the Italian Baroque painter, Artemisia Gentileschi (in particular, her iconic work "Judith Slaying Holofernes").
Valley Queen Debut "Chord of Sympathy" Single/Video via FLOOD, Title Track of New LP Out 4/21, LA Show at Gold Diggers on 5/4
Chord of Sympathy marks a definitive departure from the system Valley Queen was using as a band to write, arrange, and produce music before this point. In the wake of an original band member's departure and a global pandemic, the group was pushed to reroute their roles—instead of sticking to their individual instruments, the trio of Carol, Mike Deluccia, and Neil Wogensen moved around, trying on different hats, sharing them, and reinvigorating the Valley Queen sound in a style newly and truly collaborative.
UPDATED ** THE ALARM reaches the summit in new video "Whatever" (inspired by John Lennon)
"Whenever I've been in hospital, I have projected my imagination towards recovery and the mountain summit has always been a place I aspire to get to as a sign of recovery," says Mike Peters, vocalist/guitarist of THE ALARM who release their new single and video "Whatever" today, March 28, 2023. The video, which shows him hiking up a mountain during a snowstorm, is symbolic of his struggle to make it back to good health, as Peters continues to rebound from a serious leukemia relapse in 2022. "If I can get back to the mountaintop, I'll know I am on the right track."
Lou Phelps Can't Get Ahold of Himself in "White Flower"
With a danceable aesthetic and a natural-born musicality, Lou Phelps approaches his craft with a rare sense of lucidity. Grappling with a love affair that could either be his downfall or his saving grace, the multi-talented artist shares his new video single, "White Flower." Anchored by a house-inspired instrumental with a hypnotic bassline by producer STWO, the track finds Lou feeling the gravitational pull of a new lover as he struggles to decide whether to escape its grasp while he can, or let himself fall: "You want it, I want it/But I'mma need you to make it clear for me/Is it love, or you just horny/I just need to know if I'm wasting my time again."
80's Sci-fi Horror Meets Twisted Fantasy Day Dream // New Single
NABIHAH IQBAL SHARES NEW SINGLE AND VIDEO "SUNFLOWER" FROM FORTHCOMING ALBUM 'DREAMER' OUT 28TH APRIL ON NINJA TUNE
'Sunflower' is the new single from Nabihah Iqbal, marking the second track to be shared after recent shoegaze inspired single "This World Couldn't See Us" from her long awaited new album 'DREAMER' (out 28th April on Ninja Tune). The new track, inspired by a William Blake poem and "about those who die young and leave their art behind" comments Nabihah, arrives alongside an official music video directed by Luh'ra, shot in South Africa earlier this year.
Aaron Dessner-collaborator Hannah Georgas shares "This Too Shall Pass" / Signs To Real Kind Records
Homeschool (Tom D'Agustino) Announces New EP, Shares "Loving You To Death" Single via Under the Radar | 'Just Now' EP Out May 19
It has been a tumultuous year for Homeschool, the solo project of NYC singer-songwriter Tom D'Agustino (he/they). As a newcomer to life as an independent artist with unfettered control of the creative process, Homeschool has spent the past year experimenting with music and masculinity, inching closer to what they feel is an "authentic" way of being in the world. As a newcomer to acting, D'Agustino is reveling in the opportunity to explore the worlds of different characters, to "experiment with who I'm able to become," he says
Rayne Storm Drops "JUMP" Ft. Cam'ron!
​Rayne Storm is back with his new anthem "Jump" featuring Harlem legend Cam'ron​. The high energy track serves as the first single off his upcoming album "Audiocity II". The production by Sentury Status is reminiscent of the classic Dipset sound that made the group a staple in New York City. Cam'ron delivers with his trademark flow while Rayne taps into the vibe dropping 2 verses that make it feel like Harlem is back in its prime.
With summer around the corner, "Jump" is certain to help those uptown streets heat up. Any fan of The Diplomats should be sure to check this banger out immediately!
Dolo Tonight & MICO Share Playful New Single "Do Better"
LA-based singer/songwriter Dolo Tonight twists convention and catchy choruses into an intoxicating, sun-soaked blend of indie, alternative and rock. Today he shares a new single with friend and collaborator, MICO, titled "Do Better" — an indie-pop tune with dreamy guitars and upbeat energy juxtaposed with a dark storyline. Painting the picture of a man who negotiates with the devil, Dolo and MICO swap verses taking on the distinct POV's of each character.
Roy Rosenfeld releasing three track 'Simi EP' on Lee Burridge's All Day I Dream
Tel Aviv-based producer Roy Rosenfeld is excited to announce the release of his latest EP, Simi, out March 31 via Lee Burridge's All Day I Dream imprint. Showcasing Rosenfeld's unique blend of melodic house music, the three-track EP is sure to captivate listeners with its intricate rhythms and ethereal sound.
Saskatoon's DESPITE THE REVERENCE Question Existence Trough "Human Obsolete" Off "Stress Of Evolution" Out April 2023
Despite The Reverence, hardened by the cold climate of Canada has been pumping out heavy albums for over a decade now and at last, has another full-length album to add to its discography. "Stress of Evolution" consists of 12 tracks full of melodic riffs, groovy bass lines, and thundering drums that you'll feel in your gut. So far, they have released four singles which show a wide variety of techniques they have honed in their years together. Now, the single "Human Obsolete" is ready for ears.
STRETCH Releases New Single "FLAVORTOWN" featuring Black Oxygen to all major platforms!
STRETCH has appeared on dozens of hit television programs like: Food Network's Diners, Drive-Ins & Dives, Guys Big Bite, Cutthroat Kitchen, Guy's Grocery Games, Travel Channel's "Pizza Paradise", Spike TV's "Bar Rescue", Animal Planet's "Eating the Enemy", Discovery Channel's Monster House, Destination America's BBQ Pitmasters, PBS' BBQ with Franklin, BIG BAD BBQ Brawl, Man VS Food (Casey Webb), and multiple appearances on ABC's Extreme Makeover: Home Edition.
TRESPASS: NWOBHM warriors release new video "Blackthorn"
VHS Announce Fantasy Fueled Album Quest For The Mighty Riff
Since 2015, Canadian barbarians VHS have been a prolific force in the death metal underground. Inspired by the sleaziest films on celluloid, their albums have been conceptual odes to blood-soaked niche genres. By the power of Grayskull, VHS and Wise Blood will release Quest for the Mighty Riff on May 19th, 2023. Until then, polish your broadswords and ponder your orbs and get ready for the year's craziest and most shamelessly fun death metal record.
NIGERIAN BREAKOUT PHEELZ ROUSES ROMANCE IN MUSIC VIDEO FOR NEW SINGLE "PHEELZ LIKE SUMMER"
decker. Announces 'Ouroboros' out 6/9/23 + shares "Sea Change"
Along with the announcement of Ouroboros, decker. shares the latest single, "Sea Change," along with a music video. "Sea Change" presents the album's most tender and intimate moments, which bring a ray of hope amidst the storm of blaring urgency which the album builds to.
ILLUSIONS OF GRANDEUR – new single "Upon My Life"
Janna Pelle to Release "Janne," Fusing Lady Gaga + Tame Impala
Sludge Outfit FALSE GODS Release New Single "0% Success Rate"
Vocalist Mike Stack comments "Lyrics like "a puppet of nightmares and failures and filth with nothing but shame to hand out" kind of gives you a glimpse into what our newest single is all about. The main concept behind this song lyrically was to bring forth a constructive way to exercise my self-loathing"
ROB GRANT RELEASES NEW SINGLE 'POETRY OF WIND AND WAVES'
opulent soundscape creator Rob Grant releases his new single, 'Poetry Of Wind And Waves', out via Decca Records. It is the second single to be taken from his upcoming debut album, Lost At Sea, following the release of his debut single 'Setting Sail On A Distant Horizon' which was released last month. Lost At Sea is out on Friday 9th June.
TRAPPED IN THOUGHT Release New Single "Exposed"
Ontario metalcore band TRAPPED IN THOUGHT have revealed their latest single "Exposed" featuring Jon Howard of IMONOLITH. The song is from their upcoming EP For Those Who Never Came Home, which will be released on April 21 2023.