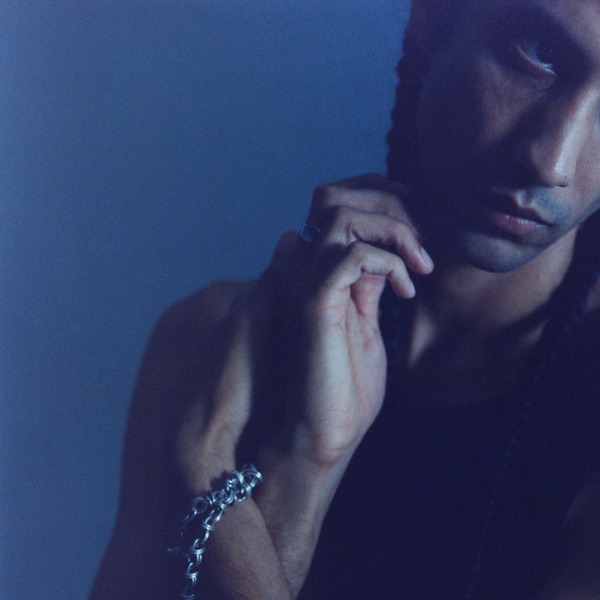 @skopemag news – tuesday – march 28, 2023 @ 9 am est
https://www.facebook.com/SkopeMag/
https://twitter.com/skopemag
https://www.youtube.com/@skopetv2
https://www.instagram.com/skopemag/
APP – Apple iTunes –
https://itunes.apple.com/app/id1465224822?mt=8
@skopemag APP – Google / Android –
https://play.google.com/store/apps/details?id=hr.apps.n207414718
Support @skopemag –
https://www.paypal.com/donate/?hosted_button_id=3APKAKT8K6ETW
[Video Submission] Benny Holiday ft Bubba Sparxxx – American Dream (prod. by Snowgoons)
The Carolina Messiah aka Benny Holiday strikes again with the south legend Bubba Sparxxx and support by Jupiter May & Kilo Fresh.
'American Dream' sounds quiet different than the usual Snowgoons production but in a very good way. This song rounds up the whole Benny Holiday 'Carolina Messiah' album and puts a different light on the project.
Video Submission: Cuban Pete and BoFaat – The Return ft JabbaThaKut
Following up the first single 'Teamwork' with rhyme partner Krumbsnatcha, 'The Return' is Cuban's first solo single off his upcoming album 'The Year Of The Rabbit' produced by BoFaat.
Finnish electronic artist Detalji shares new single 'Keep Me Alive' ahead of debut album release this Friday
Today, Finnish electronic artist Detalji has shared new single 'Keep Me Alive', ahead of the release of their forthcoming debut album, Truly, which is set for release on March 31st. Truly is a simultaneously nostalgic yet forward thinking love letter to club culture, joy and queer love, influenced by trance, early 90's rave and 80's pop.
Rock band THE HU to perform unique concert in the Metaverse
THE HU are the first Mongolian band ever to take their music into the Metaverse. Throughout the show, fans will experience a virtual world created by METAFORCE that highlights THE HU's home country of Mongolia, including the band's signature style of hunnu rock which uses traditional instrumentation, throat singing and singing entirely in the Mongolian language. Alongside the concert itself, viewers will also be able to access an interactive game as well as a detailed 2D storyline.
Peggy Seeger releases new version of 'The First Time Ever I Saw Your Face' out now
Peggy Seeger IS the Face of 'The First Time Ever I Saw Your Face'. Now 87, she's reclaiming the song with a new version of her own, reflecting as an older woman over a lifetime of love and loss. The track – originally written for & about her by Ewan MacColl – has been covered over 1000 times to date, including iterations by Elvis, Johnny Cash, Shirley Bassey, The Killers, George Michael, Miley Cyrus, Marlon Williams & James Blake, alongside Roberta Flack's GRAMMY-winning, #1 charting version. Peggy's new recording of 'The First Time Ever I Saw Your Face' – recorded with her two sons by Ewan, Calum & Neill MacColl – is now available on all platforms from here, with the new video streaming from here.
Psych Doom act Cavern Deep Announces New Album, Unleashes New Video
The second album is called "Part II – Breach" and is a continuation on the concept of the first album and features Susie McMullan of Brume, Johannes Behndig of Sarcophagus Now and Thomas V Jäger of Monolord(On the bonus track).
The first single "Primordial Basin" is out now and the full album will release the 14th of July. Pre-orders for the vinyl and the Digipack CD is now available through Bonebag Records and the Cavern Deep Bandcamp.
Danish cult legends HOWL BABY HOWL are set to return after a decade away with garage rock infused new album 'Heavy On The Tongue'
Thrash Metal Force MASS CRYSIS Release "Fit of Nerves" Lyrics Video; New Album "Imposing Truck" Out Now
To celebrate the release of their new album "Imposing Truck", released on March 10th by The Goatmancer Records, Italian Thrash Metallers shares "Fit of Nerves" Lyrics Video, which is available here:
TANKZILLA: rock out with new track "Wrong Place"
Eindhoven-based stoner swamp boogie rockers TANKZILLA (with members of Peter Pan Speedrock and Wolfskop) share their new track "Wrong Place" courtesy of The Sleeping Shaman. Their debut album "TankZilla" will be released on May 19th via Heavy Psych Sounds.
PRESS RELEASE: Miink returns with new single!
British singer, songwriter and producer Miink, shares a haunting new version of lead track "Paper Doll", taken from his last album release Notice Me; an ambitious and commendable project that addresses the Atlantic slave trade and it's impact on the cultures that were uprooted.
The Cheap Thrills release video for new single 'Reborn'
Self-made Liverpudlian indie band The Cheap Thrills have released the video for their new single 'Reborn'.
The video echoes the reflective track as the band perform the song among polaroids capturing pivotal moments throughout their career and lives. 'Reborn' is an anthemic track which finds the award-winning band rising like a phoenix with larger choruses, brighter riffs and wittier lyricism than ever before.
French Post-Noise Quartet COSSE Announce April/May 2023 UK Tour Dates
Paris, France post-noise quartet Cosse are delighted to announce a run of April/May 2023 UK headline tour dates as part of their spring EU live schedule.
To give fans a taste of what to expect from their live show, the band have released a live session video for their track 'Tangerine', a deep cut from their debut album It Turns Pale which is out now via NMAS.
The Pocket Gods – Nobody Makes Money Anymore
World record breaking indie band The Pocket Gods have made a film about their campaign for fair royalties from Spotify.
The film is called Inspired The 30 Second Song Movie and is out now on to watch for free on their Youtube Channel:
GRANDE ROYALE Release New Album Welcome To Grime Town
Welcome to Grime Town is the sixth album by Sweden's GRANDE ROYALE. Picking up where their 2021 album Carry On left off, the group now returns with 12 studio recorded cuts. With GRANDE ROYALE's signature blend of energetic Scandinavian garage rock and catchy songwriting at its core, the new material displays what the Swedish four-piece does best; straight forward, melodic, and explosive rock music. The new album features vocal performances by every member of GRANDE ROYALE, adding layers, depth, and variety throughout the record. Welcome to Grime Town is out now via The Sign Records.
ATAVISTIA Release "Ethereal Wander" Lyric Video (Featuring Vincent Jones of AETHER REALM)