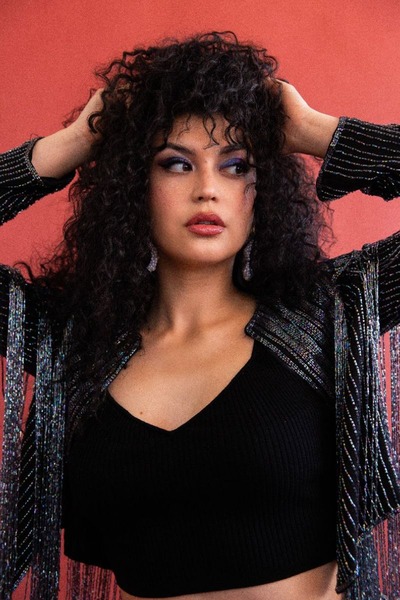 @skopemag news – thursday – march 23, 2023 @ 4 pm est
https://www.facebook.com/SkopeMag/
https://twitter.com/skopemag
https://www.youtube.com/@skopetv2
https://www.instagram.com/skopemag/
APP – Apple iTunes –
https://itunes.apple.com/app/id1465224822?mt=8
@skopemag APP – Google / Android –
https://play.google.com/store/apps/details?id=hr.apps.n207414718
MORASS OF MOLASSES: stream new album "End All We Know" in full
British heavy and stoner blues specialists MORASS OF MOLASSES team up with Distorted Sound Magazine to premiere their third album "End All We Know" ahead of its official release this March 24th on Ripple Music.
Lael Neale Shares "Faster Than The Medicine" (Official Video)
Lael Neale shares a new official video for "Faster Than The Medicine" from her forthcoming album Star Eaters Delight, available on CD/LP/CS/DSPs on April 21st, 2023 worldwide from Sub Pop.
"Faster Than The Medicine" gallops across a misty imagined English countryside, frenetically propelled by the drum machine built into Neale's signature Omnichord. The video stars and is directed by Neale, who says, "It's inspired by filmmaker Jonas Mekas; a collage of moments from my search for the mystical in the mundane."
Cody Lawless shares summery "Get There Stay There"
"Get There Stay There" is just a little brutal. It was written about the guilt of leaving a relationship that wasn't right, and while that's the right thing to do, it still hurts on both ends. That snare that hits a little too hard is there to remind you of those pangs of indecision you get when you're caught at the end of a relationship. Paired with the dreamy backing vocals, roundness of the driving bassline, and undeniable catchiness in the rhythm of the chorus, you can see all of Cody's influences coming together; his past in hip hop shines through the floorboards of the indie-pop that comes to be in the studio. Then, you can toss in a little taste of what gets played in the car on the way to lay it all down… maybe the emotional intensity leftover form some metal blasted through the speakers.
Indie rock-folk band Setting Sun share single + lyric video "Cool" ahead of long-awaited LP
The Teskey Brothers Share Stunning "Take My Heart"
The Teskey Brothers release "Take My Heart" – a stunning new glimpse into their third studio album, The Winding Way – out Friday June 16. At its core, "Take My Heart" is a love song; an ode to the people in our lives, past and present, who we carry in our hearts and shape us as people.
Post-rock group Ativin (ex-Secretly Canadian, Polyvinyl) release first new song in 19 years
Ativin, the post-rock band of guitarists Dan Burton (Early Day Miners) and Chris Carothers (Hunting People, Grizzly Daughter), has partnered with Joyful Noise Recordings to release "Mountain Visions," the group's first new recording in 19 years. Now joined by Chris Brokaw (Codeine) on drums, Ativin's new music eschews the explosive and aggressive playing that characterizes their earlier work in favor of a more stripped-down skeletal sound.
Sam Kogon Shares "All I Wanna Do" Video via The Big Takeover | Self-Titled EP Out Now, More New Music Coming Soon
Jealous Of The Birds Returns With "Morse Code" From 'Hinterland'
Jealous of the Birds – the acclaimed musical moniker of Northern Ireland-based singer-songwriter Naomi Hamilton – has announced her eagerly awaited new album, Hinterland, due via Canvasback/Atlantic on Friday, May 19; pre-orders are available now HERE. Produced, engineered and mixed by Declan Legge, the album is heralded by today's premiere of the first single, "Morse Code," available now at all DSPs and streaming services. An official animated video – directed by filmmaker Andrew William Ralph (Lil Uzi Vert, Iggy Pop) – premieres today at YouTube.
SKINHER Premiere New Single "You Are Next!" At Ghost Cult Magazine
SKINHER have unleashed their first single "You Are Next!". The track is taken from the upcoming album Heartstruck, scheduled for release on April 21st, 2023, via Aural Music. Fueled with driving rhythms, compelling riffs and a vintage analogue sound, SKINHER bring thrilling hard rock with a dark and gory undertone.
"We are thrilled to share our first single ever 'You Are Next!', a song about a maniac killer on the loose and his obsession with a young girl. Kyle says about the song: 'When writing the lyrics, I had the image of Elisabeth Sue and young Chris Sarandon in the two main roles of the story and it clicked for me. As for the music, the initial Ozzy-style riff is a melody spinning around in my head for the last 8-10 years, I had to cast it out and let it haunt you guys! You're next!'"
Karen Harding releases 'Back To You' video
Karen Harding has released the video for her new single 'Back To You' out now via Ultra Records / Sony Music. The bright video was filmed during the late stages of the Karen's pregnancy and it finds the Top 10 hitmaker delivering a radiant performance of the song.
Regarding the video Karen says, "I had so much fun shooting 'Back To You'. I was actually seven months pregnant so this shoot had its challenges but the team were amazing! Lots of snacks were involved!! The location was so beautiful, each room had its own colour scheme and it definitely gave me interior design envy!"
EXDESTRIER Release New Song "The King & The Void"
Blackened sludge band EXDESTRIER are now streaming "The King & The Void" on all streaming platforms. The song is from their upcoming album Glorious Barbarism which is out on April 8, 2023.
GROUPLOVE IS BACK! New double single out now, Album this July!
Today, indie rock favorites GROUPLOVE have announced their next album I Want it All Right Now due out July 7th on Glassnote Records, their first release on the indie powerhouse label. In celebration of the announcement, they have also shared the double single "Hello"/ "All" as well as accompanying connected music videos for each that detail the central themes of the album and see the band wearing a custom five-person suit (designed by Nonja McKenzie). The narrative within the two videos will continue throughout the campaign.
SABRINA CARPENTER RELEASES "NONSENSE (REMIX)" WITH COI LERAY
Sabrina Carpenter has enchanted an audience of millions as a singer, songwriter, actress and style icon. With her music, she has delivered one anthem after another on stage and in the studio, earning multiple gold certifications, and performing to sold out crowds across the United States and internationally. On-screen, she has generated mega-fandom through starring roles on television and film.
FATSO JETSON Release New Single from Upcoming Split Legends of the Desert Vol. 3 With DALI'S LLAMA
FATSON JETSON are streaming their new single "Night Of the Living Amends". The song is from their upcoming split with DALI's LLAMA Legends of the Desert Vol 3.
Review & Track Premiere: Fatso Jetson and Dali's Llama, Legends of the Desert Vol. 3 Split LP
Ashlynn Malia Shares New Single + Video, Playing LA 3/31 l New EP 'navigating galaxies' Out Now via Jullian Records
Hip Hop Giants ONYX Return With A Vicious New Album BLOOD ON DA X, Release First Single "THE BOOM BOOM BAP" & Announce New Tour!
30 years later, Fredro Starr and Sticky Fingaz are still showing 'em how it's done. Blood On Da X is a brand new studio album that brings back the glory and gory days of '90s hip hop with hard-hitting beats and irate rhymes that'll stick in your head and send jolts of energy up and down your spine. Check out the album's first single, the group's tribute to the classic 808 hip hop beat (with a hat tip to KRS-One) and sound of gunfire it evokes, "The Boom Boom Bap." The duo even shot a slick performance video in collaboration with the visual stylists at Pinkall Productions that brings the gritty, hypnotic track to life.
NIGHTMARER: BrooklynVegan Premieres "Hammer Of Desolation" Video From Dissonant Death Metal Outfit As Deformity Adrift Full-Length Nears Release
Dissonant death metal outfit NIGHTMARER is pleased to unleash a video for their punishing new single, "Hammer Of Desolation." Now playing at BrooklynVegan, the track comes off the band's second full-length, Deformity Adrift, scheduled for release May 5th via Total Dissonance Worship and Vendetta Records.
VALLETTA Release New Single "Bringing The Worst"
VALLETTA the project featuring current and former members of MO'YNOQ, LORD ALMIGHTY, BETWEEN THE BURIED AND ME and PRAYER FOR CLEANSING have released their hooky new single "Bringing the Worst". The track is taken from their upcoming album Come Alive which will be released on July 14, 2023.
Of the single, the band comments: "Everyone is tired. Tired of government and religion making decisions for people who don't share the same beliefs. The privileged who are calling the shots hide their tyrannical goals beneath the veil of righteousness, using centuries of idolatry and social conditioning as a vehicle for oppression."
LA-BASED DUO (LUKE EISNER, GUS ROSS) VOILÀ RELEASES NEW MUSIC VIDEO FOR "GIRLS DON'T COME WITH INSTRUCTIONS"
DYLAN MARLOWE DROPS TWO NEW SONGS TODAY: "GREW UP COUNTRY" + "EMPTY SHOTGUN (MR. MECHANIC)"
This morning, Dylan shared his new track "Grew Up Country" on the Kelleigh Bannen show. Penned by Dylan, Zach Abend, and Jeb Gibson, the singer said, "'Grew Up Country' is about growing up like I did in a small town in Georgia. It was a simple way to live but I wouldn't change a thing."