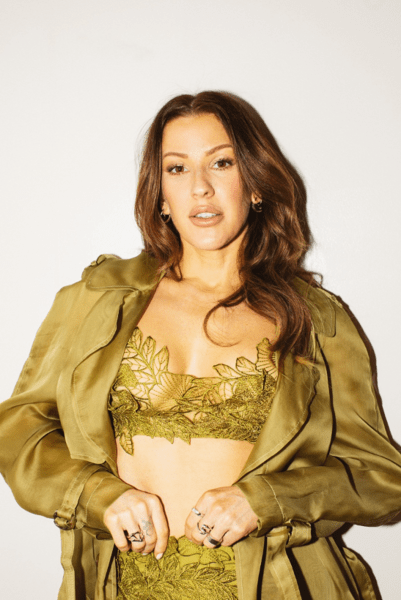 @skopemag news – thursday – march 23, 2023 @ 10 am est
https://www.facebook.com/SkopeMag/
https://twitter.com/skopemag
https://www.youtube.com/@skopetv2
https://www.instagram.com/skopemag/
APP – Apple iTunes –
https://itunes.apple.com/app/id1465224822?mt=8
@skopemag APP – Google / Android –
https://play.google.com/store/apps/details?id=hr.apps.n207414718
WEIGHT OF EMPTINESS Release New Official Video For 'Defrosting'
The band released this statement; "When our true essence manages to thaw the ice walls of the soul, we can be ourselves and face the challenge of controlling our own life, without the heavy burdens imposed by society or the rigid standards of upbringing. That also happens on a social scale, and the people also begin to understand where they want to go and where they come from. "Defrosting" invites the listener to defrost the soul and look towards our roots to find a path in the future."
Female Fronted Band PANDOREA Release The New EP "Bed Of Thorns"
MULTIDISCIPLINARY NICHOLAS BROWN RELEASES 80'S INSPIRED TUNE 'UP AND COMING'
Mike Maro is a London based Nigeria rapper with meticulous storytelling ability and thought provoking lyrics on modern and alternative Hip Hop tracks. Growing up, he was inspired by gospel music and listened to singers such as Shirley Caesar, Winans Phase 2 and The Winans. Mike started to gain notoriety by performing at open mics at his University campus and perform at local events across the UK while uploading music videos to his YouTube channel; he has amassed over 100,00 views in total. His music inspirations are Drake, Kendrick Lamar, Lauryn Hill, J Cole and Little Simz.
NICHOLAS BROWN SHARES NEW SINGLE + VIDEO 'UP AND COMING'
Saliva Guitarist Wayne Swinny Passes Away From Spontaneous Brain Hemorrhage While on Tour
It is with great sadness that we report the passing of Wayne Swinny, the guitarist of Saliva. Wayne passed away this afternoon from a Spontaneous brain hemorrhage while on tour promoting their new single "High on Me." Wayne will be missed by all those who knew him.
Jangly, Stone Roses-esque Single from Sam Wrangle
"Analogy for Tar" refers to an anti-smoking ad where a surgeon dissects the lungs of a pack a day smoker, and wrings it like a kitchen cloth. "I remember sludgy tar dripping like water from a sponge," Sam says. "I don't smoke tobacco, but it still resonates. The song juxtaposes this image with an ultimately positive sentiment in the chorus – of relishing time spent talking to friends, and feeling you are supported."
Circle releases tender collection of portraits in EP 'Coco & Charlie'
Looking in between the big moments of life, Sydney's Circle spotlights the beauty of the mundane and highlights the special, life-affirming moments that they are. His latest EP 'Coco & Charlie' is a tender collection of sonic portraits dedicated to loved ones that sways between gentle folk and analogue-washed indie.
Savannah Taylor Ride's the Beat on Her Jazzy Neo-Soul Single
Italian post-punk-inspired trio Soviet Soviet releases their energetic rendition of "In Between Days" the first track off the forthcoming tribute album "Just Like Heaven – A Tribute To The Cure"
Italian post-punk inspired trio Soviet Soviet releases their energetic rendition "In Between Days" the first track off the forthcoming tribute album "Just Like Heaven – A Tribute To The Cure" alongside darkwave trailblazers Velvet Condo and Demob Happy which will be released April 21st.
IMMORTAL GUARDIAN New Single "Roots Run Deep" includes guest vocals from Ralf Scheepers
Recording independently and remotely the quartet is assembling the follow-up to 2021's successful 'Psychosomatic' track-by-track and sharing the material as it completes, along with visually captivating music videos, that again the self-contained group produce themselves. Check out "Roots Run Deep" on all streaming/download services, or watch the clip, which also includes Ralf, HERE.
FREDDIE & THE SCENARIOS release debut album having unearthed musical gold in Mexico!
Freddie Cowan created Freddie & The Scenarios with the help of some of the best in Mexico City's incredible music scene, whilst also reuniting with Vaccines' original drummer Pete Robertson, recently more known for his production work with Beabadoobee, Nasty Cherry, Crawlers; The Vaccines' keyboardist Tim Lanham, Laura Marling's bassist Nick Pini, iconic Japanese guitarist Tomoyasu Hotei (Kill Bill), and producer Ethan Johns (Paul McCartney, Kings Of Leon, Ryan Adams) on percussion.
Riverside Odds Releases "Punching Above Our Weight" Ahead of Nationwide Tour
Kicking the year off with their signature high energy production value, punk rock outfit Riverside Odds is back and on full display from the moment you press play with their third full length album: "Punching Above Our Weight". The thirteen track project shows off their Speed-Punk Rock-N-Roll style, embodying the live-fast feeling of capturing the moment and enjoying it for fear that it might be their last. Embracing both the light and dark sides of human nature, the band explores themes of indulgence, vengeance and celebration. The energy buzzes through listeners like a high, with rotating themes of passion, resilience and finding the fun in life's chaos, while welcoming everyone along for the ride. Released ahead of their highly anticipated tour down the east coast, "Punching Above Our Weight" once again sets the bar a bit higher than the last.
Australian ambient artist Josh Cohen announces debut album Weird Time Signature – new single 'Reminiscence' out now via DNTWIG
Today, Australian composer and pianist Josh Cohen has announced that he will release his debut album Weird Time Signature on June 2nd via DNTWIG. Along side this news, he has also shared new single 'Reminiscence', a piece inspired by Cohen's love of Aphex Twin.
ELLIE GOULDING RELEASES NEW SINGLE 'BY THE END OF THE NIGHT' LISTEN NOW
Today sees pop superstar Ellie Goulding release her new single 'By the End of the Night'. Ellie's hotly anticipated fifth studio album 'Higher Than Heaven' is due for release this April 7th. 'By the End of the Night' follows the recent release of trance banger 'Miracle' with Calvin Harris – Miracle, which entered the UK Official Chart at #3 and has been met with a huge response from fans and critics alike.
Madison McFerrin Shares Video for 'God Herself'. Debut Album 'I Hope You Can Forgive Me' out May 12
"Sometimes the stars align and you end up writing what is possibly the best song you've ever written. That's exactly what happened with "God Herself." Every idea I heard in my head came flowing out into a luscious landscape, creating a self-empowerment bop. Since I started my solo career with a cappella music, I would be remiss to not honor that element of my roots on my debut album. I hope that everyone who hears it feels like a strong, uplifted, bonafide bad bitch. Collaborating with Sam Cannon on this video was an absolute dream! We worked with a team led by and mostly made up of women – you could feel the energy of empowerment in the room. We wanted to create an ethereal, other-worldly environment that could match the vibe of the song. I'm so grateful that we were able to come together and make such a beautiful piece of work."
BODY TYPE share brand new single 'Holding Out' + announce UK/EU tour | out now via POISON CITY RECORDS
Rock group Body Type today (March 23rd) share 'Holding On', another cut from their forthcoming second LP Expired Candy, out June 2 via Poison City Records. This single also welcomes the news of their upcoming Europe / UK tour (on-sale 10am March 24th here), including their addition to both Rock Werchter and Roskilde festival lineups.
Rising London rapper and creative Coults drops a synthetic music video for rap cut "IS IT COOL?"
piglet shares new single 'building site outside' via Blue Flowers
DUST release 'Joy (Guilt)' single | et cetera etc EP out next week
Crossing the garage lustre of heritage act Royal Headache with a charged spoken word delivery from dual-vocalist Gabriel Stove as elegiac and affecting as Fontaine D.C.'s Grian Chatten or shame's Charlie Steen. Guitar lines wrung out like chains, reverberating like slammed farm gates or trodden steel step frames, 'Joy ( Guilt )' rounds out et cetera, etc's themes of mortality, family and social commentary with a hypnotic look inward that reflects the catharsis of aimless driving.
Japan's NAQT VANE release first digital EP, 'NAQT'
Japanese music project NAQT VANE have released their first digital EP, 'NAQT', on March 22.
The EP features six songs, including the group's four singles released to date such as 'TOUCH', which was used as the ending song to the Disney Plus drama series 'Yakuza Lover', along with brand new songs 'Odd One Out' and 'Reminiscing'.
WEIGHT OF EMPTINESS Release New Official Video For "Defrosting"
Chilean metal group Weight Of Emptiness have released their latest video taken from the recent album Withered Paradogma, out via Sliptrick Records on March 7th, 2023.
THE REVENANTS: New Video/Single "If We Dance"
With the third single "If We Dance" from the upcoming album "Ghosts" THE REVENANTS show a complete another side of their versatile album. Casual, cool and chill, the only thing missing is the right car and the sunset!
The trio around "End Of Green"-vocalist Michelle Darkness is releasing a song that the fans will surely cheer about.
LETHVM: watch mesmerizing "Night" video now
Belgium-based post-hardcore and post-metal goldsmiths LETHVM unleash a mesmerizing video for their brand new single "Night" today! The song is taken from their forthcoming third studio album "Winterreise", to be released this April 7th on Dunk! Records and Silenceless Records.