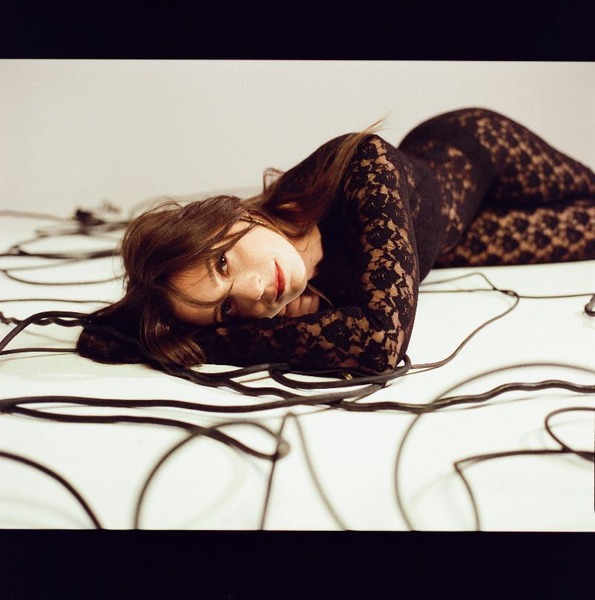 @skopemag news – tuesday – march 21, 2023 @ 11 am est
https://www.facebook.com/SkopeMag/
https://twitter.com/skopemag
https://www.youtube.com/@skopetv2
https://www.instagram.com/skopemag/
APP – Apple iTunes –
https://itunes.apple.com/app/id1465224822?mt=8
@skopemag APP – Google / Android –
https://play.google.com/store/apps/details?id=hr.apps.n207414718
New Music from Satellite Mode: "Young Fools"
Satellite Mode is an Electro-Rock duo based out of New York City led by founding members Jessica Carvo and Alex Marko. Known for their powerhouse vocals and vibrant soundscapes, Satellite Mode has won over critics and fans alike over the years and has risen to one of the must-watch acts in the New York music scene and next big festival mainstays.
MIND INCISION "Aneurysm of a Narcissist"
Toronto Based Pop Singer Quintessa Lives In The Moment With "Zone"
Everyone has a few moments when everything falls into place and you feel really good about your life. Toronto based pop singer embodies this feeling with her new single, "Zone", a catchy pop song with hip-hop elements.
Tektroit is an 11 song album produced by Dehko. It features only Detroit artists. Dehko has blended EDM with Rap with what he calls Tektroit. All recordings were done at the famous Royal House Recording in Royal Oak, Michigan. This Album displays many sub genres of dance music such as future house, bass house, tech house, techno, deep house, & techno.
BLEAK SOUL QUESTIONS AUTHENTICITY ON SOCIAL MEDIA WITH NEW SINGLE, A MODERN PLAGUE
After 2 new singles in just 2 months, Bleak Soul releases their latest track A Modern Plague (I've Never Felt What You've Felt) through Beth Shalom Records. Questioning the authenticity of social media, influencer culture and more, A Modern Plague opens up discussion on the subject in a raw and ferocious way.
Ursa Major Moving Group Announces New Debut Album, out June 9 on Faith & Industry (Snapped Ankles drummer)
Ursa Major Moving Group, the solo alias of singer and composer Ursula Russell, announces her self-titled debut album, due out June 9th via Faith & Industry Records. Today she shares its lead single "Welcome To The Noosphere". Known for her mesmeric drumming for Snapped Ankles, Alabaster DePlume, Drop Out Venus and Blue House, the album showcases the London-based artist's stylistic and instrumental virtuosity – she played all instruments herself – on an intense, dynamic and intimate musical journal that shifts between delicate folk, stirring indie rock, flamboyant chamber pop and angular post-punk styles.
PAIGE KENNEDY Explores Their Male Childhood Alter-Ego On New Single 'He Is'
Kent-raised, London-based alt-pop songwriter PAIGE KENNEDY is pleased to reveal the video for their new single 'He Is' which is released on 21st March 2023.
The track is the latest to be taken from their new EP Doubles, which is set for release on 14th April 2023 via Open Sandwich Records, with Kennedy appearing live in London on 19th April 2023 supporting queer dance music duo NIMMO.
OUT TODAY: MALKA – Flashlight (FFO Tune-Yards, Little Dragon, Jane Weaver)
It's been over three years since songwriter, lecturer, producer and collective-leader Tamara Schlesinger released her previous record as MALKA. I'm Not Your Soldier came out into a world reeling from political upheaval and just prior to the world closing down. What followed for Schlesinger was a period of rollercoastering and prolonged health issues but also a period of new discoveries as she started the all-female/non-binary songwriting collective Hen Hoose and found the impetus to produce her own music.
Reminder: HORIZON THEORY RELEASE "PAST LIFE"
"After a year of writing and developing our sound, we couldn't be happier with this outcome. We've worked tirelessly to create a unique yet modern sound that is full of riffs, melody, and dynamics. We've written this music for ourselves because we love the feeling we get while playing it, and because of that we were not confined to a box or genre. There's some rap/rock vibes, heavy metal, and modern rock moments that we were able to tie together in a way that we truly enjoy." – HORIZON THEORY
HIPPO CAMPUS share newest EP reveal 'Yippie Ki Yay' | out today (March 21st) via GRAND JURY
Today, Hippo Campus release 'Yippie Ki Yay', the second single off their forthcoming EP Wasteland that arrives April 14th via Grand Jury Music. The anthemic track's energy is in juxtaposition with the lyrics that read as poignant prose; with sprawling guitar riffs, dynamic drums and honeyed vocals from frontman Jake Luppen, it bridges the gap between their new soundscape and the band's last studio album LP3 that was released in 2022.
Legendary producer Mauro Picotto announces new studio album
A legendary producer and DJ responsible for some of electronic music's most enduring anthems, Mauro Picotto is one of Italy's most celebrated music exports. As the first DJ to mix live on the eminent BBC music show Top Of The Pops, he's helped bring techno to the widest audience possible, while as the man behind Meganite – one of Ibiza's most successful and longest running nights – he has recruited some of the world's most respected underground DJs as residents, including Adam Beyer, Marco Carola and Chris Liebing.
DMX Krew shares dreamy, Detroit inspired track, 'Return to Jupiter'
Today [21st March 2023] DMX Krew announces his return to Peggy Gou's Gudu Records with a new four-track EP, sharing the dreamy, Detroit-inspired title track, 'Return to Jupiter'.
The full EP Return to Jupiter (out 30th March 2023) – will be his second release for the label and Gudu's first release of 2023, set to be the label's busiest year yet.
Hotly tipped trio headboy release new single "Cement" and announce debut EP 'Was It What You Thought'
(21st March) Fast-rising London trio headboy today reveal details of their debut EP and release its lead single "Cement". The band's upcoming debut EP 'Was It What You Thought' will be released on the 9th June via Blitzcat Records and follows a flurry of exhilarating sold-out headline shows in the capital, support slots with Porridge Radio, Goat Girl, DEADLETTER, Heartworms and THUS LOVE, along with their three 2022 standalone singles "Televised", "Toothrot" and "Alligator". New single "Cement" is released today ahead of the band's sold-out headline show at The Windmill tomorrow night (22 March).
Ana Moura (Prince, Buraka Som Sistema) releases new video + tour support for Stromae (Wembley May 4)
Ana Moura – the iconic Portuguese Fado artist – has shared a video for 'Nossa Senhora Das Dores' ('Our Lady of Sorrows'), the closing song on Moura's recently released and acclaimed seventh album, 'Casa Guilhermina'. Recorded as a tribute to the Godmother of Fado, Maria da Fé, the track's accompanying video was filmed in the Monserrate Palace near Sintra in Portugal and directed by Gonçalo Afonso.
Dave Okumu & The 7 Generations Release Chapter Three: 'Seduced By Babylon'
Today, Dave Okumu & The 7 Generations release the third musical chapter and film from a four-part series titled Seduced By Babylon which features the new single "Amnesia".
Both releases are from Okumu's upcoming project I Came From Love which will be released Friday April 14 via Transgressive Records. The album is a tapestry of the Black experience that explores ancestry, the legacy of slavery, what it means to exist in an unjust society, and Okumu's own family history.
JOSIE COTTON Premieres brand new single and video, "Disco Ball"
"This was one of those songs where I picked up the guitar and it just kind of happened," says infamous New Wave icon JOSIE COTTON about her new single "DISCO BALL" taken from her upcoming album DAY OF THE GUN out May 2, 2023 on Kitten Robot Records. She says the song came about when producer and mixer Paul Roessler (TSOL, The Screamers, Nina Hagan), was very curious about what she was working on for the new album. Reluctantly, she pressed PLAY on her phone, and he managed to convince her to leave it intact as he loved its rawness. "This seemed like madness to me but that's exactly what I ended up doing," she recalls. She details the speedy, subconscious writing process is like being a stenographer on a train. "You just take note of what you hear. It's extremely interesting to see what crawls out."
Riding With Killers (Taproot etc) Release New Single "Hostility"
Bully's Lucky For You (June 2nd) + Shares "Days Move Slow" Video
On Friday, June 2nd, Bully (aka Alicia Bognanno), will release Lucky For You, her kaleidoscopic new full-length on CD/LP/CS/DSPs worldwide from Sub Pop. The 10-track album combines punk grit, crunchy shoegaze bliss, and an explosive Britpop bop, all mixed in with the classic anthems Bully is known for.
K-POP SENSATION NCT DREAM RELEASES "BEATBOX" ENGLISH SINGLE
K-Pop sensation NCT DREAM re-released their hit "Beatbox," from their second full-length repackage album, as an English single on March 21st, ahead of their first ever U.S. headline tour. With the new English version of the song, NCT DREAM aims to make a worldwide impact and communicate more closely with their global fans by mixing their cheerful energy with the English lyrics. The release is accompanied by a lyric video featuring handwritten lyrics by the members.
ANGELIC DESOLATION Stream New Video For "Shake The Baby" At Decibel Magazine
Death metal outfit, ANGELIC DESOLATION, have revealed a new video for "Shake The Baby," off their upcoming album Orchestrionic Abortion, due out March 31st. The single is now streaming exclusively at Decibel Magaine HERE.
Video Premiere: Exploring Misopedia via Tech-Death with Angelic Desolation's "Shake the Baby"