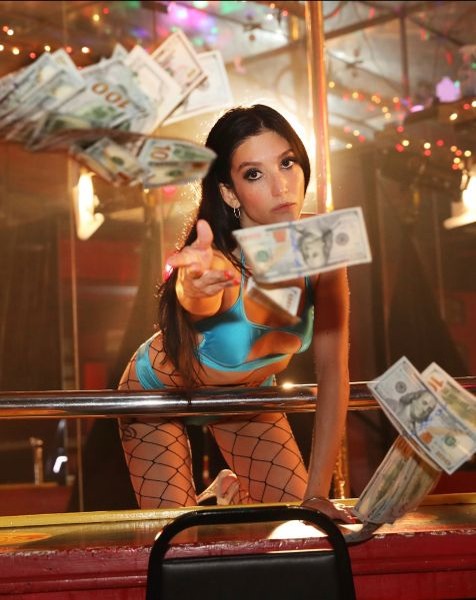 @skopemag news – tuesday – march 21, 2023 @ 3 pm est
https://www.facebook.com/SkopeMag/
https://twitter.com/skopemag
https://www.youtube.com/@skopetv2
https://www.instagram.com/skopemag/
APP – Apple iTunes –
https://itunes.apple.com/app/id1465224822?mt=8
@skopemag APP – Google / Android –
https://play.google.com/store/apps/details?id=hr.apps.n207414718
Country Westerns share new track "Grapefruit" w/official music video
Nashville rockers Country Westerns have shared new track "Grapefruit," accompanied by an official music video by Miranda Zipse. The track comes from their anticipated sophomore LP Forgive The City, due April 28, 2023 via Fat Possum Records. Marking the band's second full-length release for Fat Possum, Forgive The City is also their second to be helmed by famed producer Matt Sweeney (who also contributes his lead guitar stylings to a few tracks).
LESOTHO: Echoes And Dust Premieres "Crown Of Echoes" As Boston Instrumental Post-Metal Trio Prepares For The Early April Release Of Debut Album, Through The Dying Light
Today, Echoes And Dust is hosting the exclusive premiere of "Crown Of Echoes," the new single from Boston-based trio post-metal trio, LESOTHO. The song is the newest preview of the band's impending Through The Dying Light debut album, nearing release in early April.
Durand Jones Shares Single 'That Feeling', Along with Spell-Binding Video. Watch Now. Debut Album 'Wait Til I Get Over' out May 5th via Dead Oceans
Today, Durand Jones releases lovelorn, reflective serenade "That Feeling" off his debut solo album Wait Til I Get Over (out May 5 via Dead Oceans). Over ten years in the making, the album is a collection of the personal and cultural through past, present and future. Infusing Southern sentiment into the genres of rock, folk, gospel, and R&B, Wait Til I Get Over is the soundtrack to a homegoing–odes and prayers of worth, belief, love, and belonging.
Kylin Milan Releases Euphoric Music Video For "Could It Be You"
Singer, songwriter, and model Kylin Milan has released the music video for her debut single "Could It Be You," out today. Co-written and produced by GRAMMY-nominated songwriter and producer Poo Bear (Justin Bieber, Usher, Mariah Carey, Jennifer Lopez), "Could It Be You" is an anthemic dance-pop track accompanied by layered synths and soft keys as it speaks to the curiosity and wonder of if there is a perfect match out there for her and who they may be. Accompanied by an Euphoria-esque music video directed by Patrick Tohill, the song soundtracks a house party as the young songstress searches for love for the first time.
THE ROCKET SUMMER Dives Into Fresh Waters On New Album SHADOWKASTERS – Out May 12
(Named by Rolling Stone as a Song You Need To Know). A departure from what some might expect from the piano-driven alt–pop rocker, the new album dives deeper into the synth-enriched waters he waded in on his most recent albums and swims effortlessly into darker, keyboard-driven and affected guitar depths. "I felt this tangible tug to tap into the long inherent but sonically neglected places of my heart and simply begin exhaling from there," continues Avary. "What happened was a creative release and outflow that I've never really had before."
KENDRICK P. – GET WHAT YOU GIVE [DJ PACK] BPM 72
PACKS share reflection on grief "EC" / LP out next Friday via Fire Talk & Royal Mountain
Worriers share new single "Never Quite Kicks In" w/official video
Austin's 87 and the Toys Share Video for "Shopping Mall"
Sugary smiles will be spreading across many more rooms soon as super-catchy trio 87 and the Toys have a fun new album out and are permanently relocating to the Live Music Capital of the World, to get their music to a much wider audience. The Smile Room is an EP but with all the weight of a major album, as front man Patrick Luckett has hit his songwriting stride with this third independent release by the band.
Joe Samba Releases New Single "Create Something" (Minor Version) Featuring John Brown's Body
"I'm very excited to release this new arrangement of 'Create Something' with such a legendary artist like Elliot Martin from one of my favorite bands in the world, John Brown's Body," shares Samba. "The original version of the song is almost at 1 million streams on Spotify, which is just insane to me! To help celebrate this milestone, I was lucky enough to have Elliot do this awesome remix version with me, a man that has had such a huge influence on me and my vocal styling. Give it a listen, play the original too, and let's get both to a million streams!"
BRING THE HOAX Release Video For "Final Day"
Sweden's BRING THE HOAX is back with the new single "Final Day". With hints of SONIC YOUTH, DINOSAUR JR, BUILT TO SPILL and SMASHING PUMPKINS, "Final Day" offers a fresh blend of indie rock, power pop, grunge and modern rock. The band are gearing up to release the new album Single Coil Candy on the 12th of May via Lövely Records.
BC Camplight Shares New Single / 'The Last Rotation Of Earth' Out May 12 via Bella Union
With his anticipated new album The Last Rotation Of Earth due out May 12 via Bella Union, from which he last month shared the title track, today BC Camplight shares a new track, "She's Gone Cold", from the album. Commenting on the track BC Camplight says: "I never thought I'd make a breakup song. That seemed like something other artists did. Then my fiancé and partner of 9 years left. It's a pain I still haven't shed. By this point my album had already been recorded. So I scrapped the whole thing and started again as my view of the world and myself had violently shifted. The first thing I did was write "She's Gone Cold", about 2 days after the relationship ended. I enlisted the power of members of the Liverpool Philharmonic to create a cinematic experience that depicts one of the deepest pains a human can feel… the death of love. I used actual quotes from the breakup to create my first power ballad, albeit a somewhat demented one."
High Desert Queen & Blue Heron to issue new split album!
Ripple Music announces the release of "Turned To Stone Chapter 8: The Wake", the new split record featuring Southwestern heavy and stoner rock merchants HIGH DESERT QUEEN and BLUE HERON, to be issued on May 26th, 2023. Listen to Blue Heron's debut single "Able Baker" now!
greenSLLIME & BoatHouse drop new single 'Raps Don't Move Me'
Up-and-coming Chicago rapper greenSLLIME and producer BoatHouse (Mick Jenkins, Bun B, Valee, IDK, Femdot, etc.) have a joint project on the way via Closed Sessions, and today they've dropped "Raps Don't Move Me," the first track from it. Backed by a sludgy/daydreamy beat, SLLIME's lyricism is top-tier.
Mason Gold Release Video For "Athame" from new album The Blackwater
Following up their latest single "Waters" – Dirty rock n' roll quartet Mason Gold releases their new single "ATHAME". the NEXT single from their upcoming album, The Blackwater. The track was engineered by Michael Bernard (Fleetwood Mac, P!nk, Brian Wilson of The Beach Boys) and Mason Gold's very own Raul Hernandez (Drummer) and It was mixed/mastered by Cameron Mizell (Machine Gun Kelly, Avril Lavigne, Sleeping With Sirens, Memphis May Fire). The song is a catchy rock tango with a futuristic blues twist.
TAPEWORMS — Return With Vibrant New Single: "IRL" || Watch Video Now
Arriving right in time for Spring, known as the season of rebirth, "IRL" is a melting pot of sparkling sounds that blend digital string sections with warped sample solos.
Picturesque release fiery new single & video "Strange Habits"
Cowboy Troy Continues "Down The Line" in
Cowboy Troy continues "Down The Line" in his brand new single. Contrary to his 'hick-hop' style which catapulting him to fame, "Down The Line" showcases his Texas roots with a traditional twang and red dirt drift.
Holo Holo Music Festival Returns To California Over The Weekend Of September 9-10 at Old Sacramento Waterfront
Good Vibez Presents and JMF Presents are joining forces to bring the Holo Holo Music Festival back to California this fall. Over the weekend of September 9th and 10th, Holo Holo will land at the Old Sacramento Waterfront in Sacramento, California, for two days of island music and reggae. Over the course of Saturday and Sunday, Kolohe Kai, Common Kings, J Boog and Steel Pulse plus island favorites, FIJI, Rebel Souljahz, Maoli, Three Plus, Ka'ikena Scalan, Mike Love, Koauka, Eli Mac, and rounding everything out, Chris Boomer, CRSB and Western Conference will take the stage to transform Sacramento into an oasis of island vibes.
QUEEN KWONG Reclaims Her Strength and Power in Provocative Video "The Mourning Song"
Adds director Sanchez, "Shame is a powerful tool used to silence people, especially women. When you factor in race, class, disability, queerness, the baffles become ever more oppressive. These systems rely on our shame and silence to exploit, abuse, and capitalize off of our bodies, art, style, and labor. I've chosen to cultivate a safe space for my voice and my collaborators by only working with women and non-binary crew. My voice is queer, femme, non-white, and disabled. A critical perspective, just like Carré's. And just like her, I am not ashamed and won't shut up."
Canada's FALL OF EARTH Shares Uplifting Single "Block Out The Sun" Off New Album "From The Ashes" Out April 2023
"Sick and isolated, vocalist Alex Rye did what he does best in a sour mood- Writing music. It started off sad, but slowly his core belief took over, and soon it transformed into an uplifting reminder that when you're down you can always lean on others to rise up and shine together. It is both the shortest and most accessible track off this record. It captures a positive uplifting mood, while still having some grit and intensity mixed in. The lyrics and vocal melody were written first, so all the instruments were written to emulate the message of the song, and deliver a similar emotion."
U.K.'s Josienne Clarke Shares New "Bittersweet Folk Reverie" Track via Under the Radar, From Forthcoming LP 'Onliness' out 4/14
Written, arranged, and produced entirely by Clarke, Onliness is the follow-up to 2021's A Small Unknowable Thing–her first LP released via her own label–and presents a career retrospective viewed through new eyes and ears. The 17-song set arrives about five years after she left her contract with Rough Trade Records and is ultimately a striking overview of an artist who has beautifully traversed their own path, no matter how rocky it became. Throughout the process, Josienne was clear that she wanted the album to work on its own terms, that it could stand tall as a brand new chapter even to those unfamiliar with the initial recordings. She also wanted to approach each new song as a singular exercise, to follow the instincts that she's honed over the past few years.
ATAVISTIA Release "Ethereal Wander" Lyric Video (Featuring Vincent Jones of AETHER REALM)
Epic black metal band ATAVISTIA have released a lyric video for their song "Ethereal Wander" featuring Vincent Jones of AETHER REALM. The track is from their upcoming album Cosmic Warfare which will release on April 21, 2023. Pre-orders are available HERE.
Frontman Mattias Sippola comments: " 'Ethereal Wanderer' progresses through the aftermath of a cosmic wasteland in a triumphant journey. We needed to breathe some rhythmic and melodic energy into this track. Triumph after chaos!