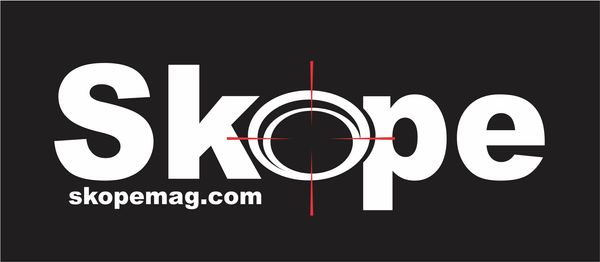 @skopemag news – monday – march 20, 2023 @ 12 pm est
https://www.facebook.com/SkopeMag/
https://twitter.com/skopemag
https://www.youtube.com/@skopetv2
https://www.instagram.com/skopemag/
APP – Apple iTunes –
https://itunes.apple.com/app/id1465224822?mt=8
@skopemag APP – Google / Android –
https://play.google.com/store/apps/details?id=hr.apps.n207414718
DARKNET Drops New Full-Length Record 'trashworld'
DARKNET are proudly releasing their brand new full-length album 'trashworld'. The collective issued this statement about the release:
"tomorrow, we will be releasing "trashworld," which is the first record that we have written together in the same room. this album has been quite a challenging journey for us in many ways. originally written in 2019, before "morally flexible" was dropped, it has been a struggle to complete. despite mental struggles, financial challenges, and a lack of inspiration, we were able to come together and finish the record. a record we are very proud of and feel brings new ideas to the table of our music scene. finishing this album has revitalized our passion for creating music, and it marks the beginning of darknet's new chapter.
Michael Alan Releases Road To Glory (UK Rock/Instrumental)
Following it's dark atmospheric and eastern flavoured introduction, Road To Glory, the new single from Leeds (UK) Michael Alan, soon transcends into a euphoric journey of soulful guitar-driven melodic rock. With its underlying theme of striving to achieve your dreams despite adversity, the track flows with Michael's focus on enchanting melody lines whilst still opening the door for moments of intricate lead guitar attacks.
DaVinciBands Releases "Young Bands"
It is said that art comes in many forms. DaVinciBands illustrates that point with his 2023 debut, "Young Bands." DaVinciBands' artist name is an homage to the great, Leonardo da Vinci, in the sense that DaVinciBands sees himself as more than just a rapper, but as a true artist. "Young Bands" has the bravado and boasting omnipresent in Rap, but also has the hopeful, motivational lyricism prevalent in Hip-Hop; thus, demonstrating DaVinciBands' versatility, and lyrical and artistic prowess.
Music Service: Summer Thieves – Funny How The Mind Works
Summer Thieves return in 2023 with 'Funny How The Mind Works', taken from their upcoming third album.
'Funny How The Mind Works' with its funky groove and catchy, sing-a-long vocal hook is ready made for summer cruising, once again demonstrating the versatility Summer Thieves are known for. The single arrives alongside the official video, directed by Taylor Mansfield. The video is inspired by classic videos like Beastie Boys' 'Intergalactic', embracing a tongue-in-cheek playful vibe.
BAILEY ZIMMERMAN ANNOUNCES 'RELIGIOUSLY. THE ALBUM.' – AVAILABLE EVERYWHERE MAY 12TH
"The past two years of my life have been insane and the fact that I get to release my first ever album is so surreal," Zimmerman shared. "Thank you to everyone that has had my back through thick and thin. I will never be able to repay y'all for the love and support, this album is for you."
Spanish Heavy Metal Band ROSSLYN Release Lyric Video For "Age of the Plague (Totentanz)"
"Age of the Plague (Totentanz)" – the first preview from Rosslyn's upcoming album TOTENTANZ, which will be released on April 11th, 2023 on Sliptrick Records. This time the band has chosen the video lyric format to show the fans the intrinsic and palpable darkness of this new track.
[PRESS] Big Loser Announces New EP + Music Video
In April of 2020, Austin indie-punk outfit Big Loser released a fantastic full length titled love you, barely living via Black Numbers. It was equal parts emotive and melodic with self-deprecating lyrics sung with a whole lot of passion.
LÉA SEN — Shares New Single + Video: "Luv Him (About U)" || + New EP Out 21 April
Grammy Award-Winning Reggae Bloodline Morgan Heritage Bridge Africa & Jamaica on Star-Studded LP The Homeland, Out April 21
Today, 3x Grammy award-winning reggae group Morgan Heritage –– currently composed of the Trinity: Peetah Morgan, Gramps Morgan, and Mr. Mojo Morgan, all the children of late reggae great and Father of A Nation, the Hon. Ras Denroy Morgan –– announce their new studio album, The Homeland, out April 21. The star-studded 21-track collection –– the group's first since Denroy Morgan's passing last year –– marks a new era for Morgan Heritage, as they expand their global reach from the Caribbean to the African Continent and beyond with guest contributions from Popcaan, Youssou N'Dour, Shaggy, Beenie Man, Shatta Wale, Mádé Kuti, and more. Distributed by ONErpm, this album is a project of rebirth for the Morgan brothers, built upon a lineage that has lasted decades and one that will continue to forge forward. Musically, they take the listener on a journey that not only reminds them of days past, but the future ahead.
GHOSTS OF SUNSET RELEASE THEIR SOPHMORE ALBUM, BREATHE, THROUGH DEKO ENTERTAINMENT. FIRST SINGLE, "AFTERTHOUGHT," GETS ADDED ON ROCK RADIO
Ghosts of Sunset have returned with our latest fix of melodic hard rock – Breathe. The band's duo of singer-songwriters John Merchant (former Dutch Henry frontman) and multi-instrumentalist Todd Long (previously with the Verve Pipe) had last drawn attention to themselves in 2020 with their debut EP, Headed West, and 2022 follow-up LP, No Saints in the City.
Ghosts of Sunset not only pays homage to the 1980s hair metal scene they grew up on (Quiet Riot, Ratt, Mötley Crüe, Warrant, Faster Pussycat, GNR, etc.), but for music fans whose tastes run deep, Breathe touches upon post-punk aggression, melodic rock choruses and a quirky Cheap Trick spin on top of it all. From the lead-off track, "Afterthought," to the straight rocker "Move Along," and pop rocker "Gettin' Over You" they cover it all on their latest release. The album made the Top 100 Amazon list while lead- off track, "Afterthought," has been getting spins on rock radio.
Ready for broadcast… Lie Again from pop sensation Szandra Mayer
I am a 15 year old singer and songwriter from South Florida. I was born in Los Angeles and am half Hungarian and half Peruvian. I speak three languages and love learning about new countries and cultures, especially when I am traveling. I consider myself a very emotional person and music is the best way I can express my true feelings. I was about 9 when I first began singing and from that moment on that nothing could compare to the love I had for it.
LA's Lauren Early Announces Danger Collective Records' Debut LP, Shares Lead Single/Video "Good Girl Bad Boy"
LA-based Lauren Early today announced her debut album Don't Take My Dream Away will be released on May 19th via Danger Collective Records. Its catchy lead single "Good Girl Bad Boy" is out now alongside a wildly entertaining, self-directed video (premiering at FLOOD), in which Early and her friend play hooky from high school to steal a car and a private jet: "The vibe I wanted was like if John Waters directed a Die Antwoord video," she says. Co-produced by Early and Tabor Allen (Cherry Glazerr), Don't Take My Dream Away is a perfect introduction to the singular artist—its songs are funny but wholeheartedly earnest, relentlessly memorable while refusing to overstay their welcome. "I wanted to make a Last Splash, a Dookie, a Siamese Dream…an album with absolutely no dead weight that takes you on a journey and adds another layer of joy, catharsis, and…vibes to your life," she says.
THE K'S — Roll The Dice On New Single: "Chancer" || + UK/Ireland Tour This Month
A feel-good indie-rock track filled with buoyant choruses, a pulsating live-ready energy and danceable rhythms made for the big rooms, "Chancer" sees The K's take a change tack from wistful previous release "Hoping Maybe" with joyous results.
3 DOORS DOWN ANNOUNCES AWAY FROM THE SUN ANNIVERSARY TOUR
Away From The Sun features "Here Without You," which reached No. 5 on the US Billboard Hot 100 and was certified 6x platinum in the US. The lead single, "When I'm Gone," peaked at number four on the Billboard Hot 100 and spent seventeen weeks on the Billboard Hot Mainstream Rock Tracks chart, becoming one of the longest-running number-one singles.
THE MON: Ufomammut Bassist/Vocalist's Solo Project To Release Second LP, Eye, In May, Featuring Guests From Neurosis, Amenra, And More; "Where" Video Playing + Preorders Posted At Supernatural Cat
THE MON is the solo project of Urlo, who is most widely known as the lead vocalist, bassist, synth player and one of the founding members of the heavy psych Italian band Ufomammut. He is also one of the three minds behind the poster art trio Malleus Rock Art Lab, and one of the operators of Supernatural Cat Records.
La Faute is hopelessly obsessed with love in haunting new single 'Watercolours'
La Faute prepares for the release of her album 'Blue Girl Nice Day' by treating us with another single, 'Watercolours', releasing on 10th March 2023.
Enigmatic Anonymous Duo EJ3000 shares 'I CAN'T STOP DANCING' (Yaeji, Disclosure, & Dom Dolla.)
BONGZILLA: new album and track announced on HPS Records
Wisconsin's sludge metal behemoths BONGZILLA announce the release of their sixth studio full-length "Dab City" on Heavy Psych Sounds, and unleash the crushing first track "Hippie Stick" exclusively via Decibel today!
Panda Bear & Sonic Boom Announce US Tour Dates for Summer 2023
Panda Bear (Noah Lennox) and Sonic Boom (Pete Kember) have announced their debut US live shows for July of this year, with dates in Boston, Washington, DC, and New York City, as well as an appearance at Pitchfork Festival in Chicago. They will be joined in Boston, DC, and NYC by openers Braxe + Falcon;
Hear Warm Human's "Daylight Savings"
"'Daylight Savings' is basically my stream of consciousness about whether or not to text an ex on their birthday, and the cyclical thinking that comes from staring at a road for fourteen hours a day. 'Daylight Savings' deals with the hope that travel brings "maybe I can be a different person here" or even "maybe i can be a different person in this relationship" while knowing underneath that no matter how far you drive, you can't outrun yourself." Meredith Johnston
Kicking debut new single, "Cheeks," from forthcoming Goodbye Party release via Summer Darling Tapes
Kicking was started by guitarist David Burns and vocalist Bobbie Flanders in the winter of 2016 with the lineup being completed by bassist Lacy Ellinwood and co-guitarist Sarah Grace Shepherd in early 2017, and finally with the addition of current drummer Lexie Gay over the summer of 2020.
A MAN CALLED ADAM — Release New Single: "Fight Or Flight" || + New Album Coming May 2023
Their third single to be lifted from forthcoming album 'The Girl with a Hole in Her Heart' (expected May 2023), it sees the duo of Sally Rodgers and Steve Jones heading 'down to the sea and back' once more. But following the wintery Northern moods captured in recent releases "Starlings" and "Ammonite", their new single "Fight or Flight" sees them return to sunnier climes.