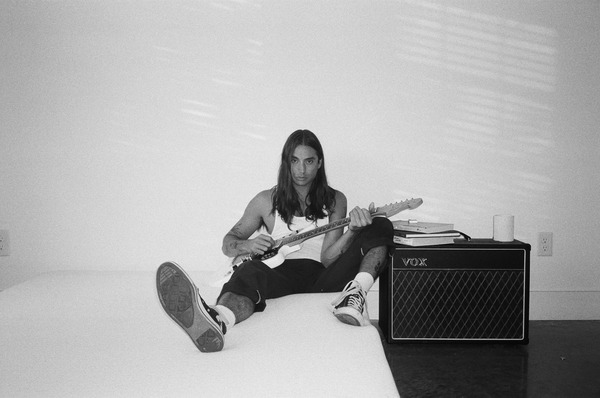 johnny was here, brainchild of accomplished singer-songwriter Johnny Gates, is a new-found direction and exploration with a grittier edge. He announces himself with catchy riff-filled rock anthem 'silverlake', a song that wouldn't be misplaced in an early Foo Fighters album – a really raw and DIY feel with a raucous and unrelenting appeal. Johnny has certainly looked inwards and found a whole new dimension to his writing and performance, and we absolutely love it.
Johnny says on the release "I was in a band for 13 years. We signed to a major label, and toured all over the US, but we broke up in LA, and this song is me romanticising that, and going back to that time when we first moved to LA, and ran around silverlake, just playing shows, and even though we were toxic by that point, I'd do it all again. After focusing on a more singer songwriter, solo project, and writing songs for other artists, it's my first time back in the alternative rock world, since playing in my band."
'silverlake' borders that crisp line between alt-rock and indie rock. Fans of the Foos, Black Keys, Royal Blood and more will be fully refreshed by johnny was here, and with an EP on the horizon, it looks like we're going to be hearing a lot more from him soon.