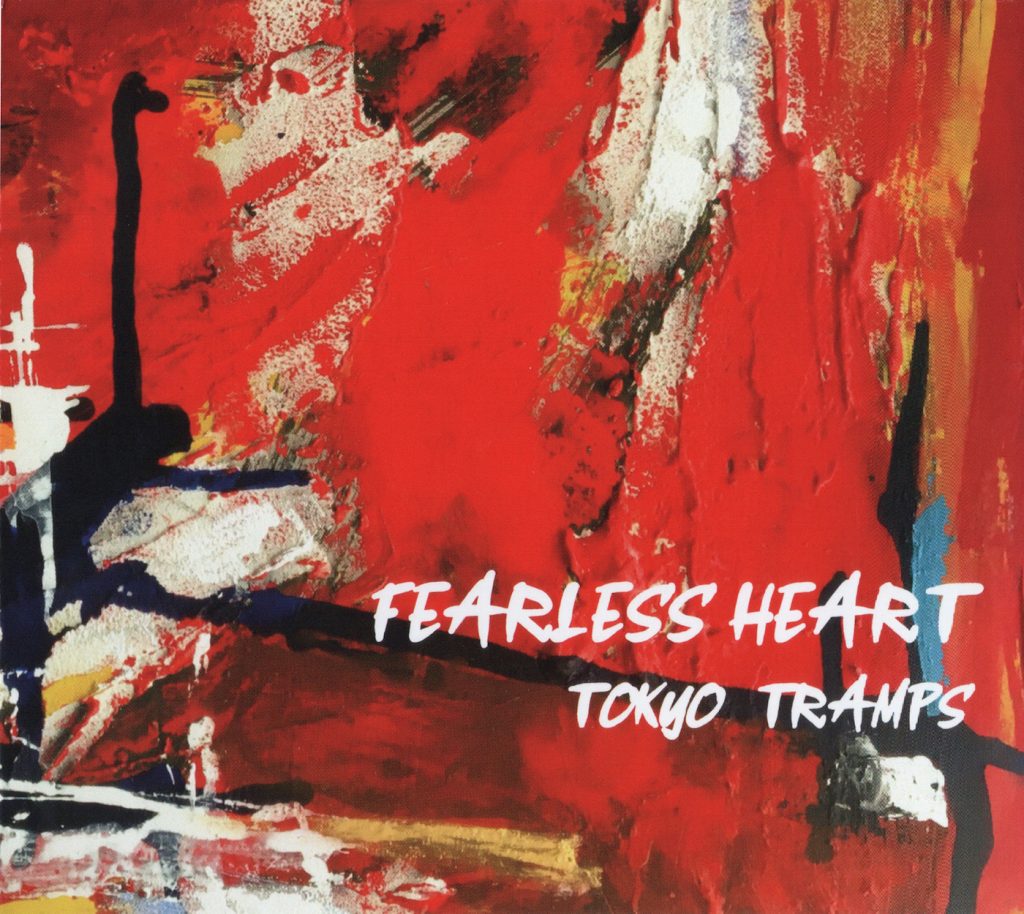 Tokyo Tramps has been playing together for over 20 years and one can sense that tight, musical chemistry when listening to 'Fearless Heart'. The title of this album is perfect because you pick up on the fact that the energy and attitude being released is 100 % fearless. Tokyo Tramps came to play and give the audience one power-packed, 'Fearless Heart'.
Tokyo Tramps is made up of: Satoru Nakagawa on vocals & guitar, Yukiko Fujii on vocals & bass, Josh Dion on drums, percussion & vocals with a special appearance by Jim Weider on slide & acoustic guitar. Jim Weider also produced 'Fearless Heart' and he has had the pleasure of working with great acts such as: The Band, Levon Helm Band and The Weight Band. This record was recorded at Clubhouse in Rhinebeck, NY, engineered by Paul Antonell, assisted (and additional percussion) by Shubham Mondal and mastered by David Glasser at Airshow Mastering in Boulder, CO. The entire team came together nicely to help capture the true essence of 'Fearless Heart', which is raw, real and relevant.
Tokyo Tramps kicks off the 10-song set with a song called "Sweet Melody", which is exactly that. "Sweet Melody" delivers a rockin' groove with catchy riffs that will knock your socks off! Next, we hear "The Mississippi and New Orleans" that leads US to head south where the mighty sound is rolling on and heating up. Track three, "Where Did You Hide Your Love", will invite listeners to embrace the music as Tokyo Tramps is hitting on all the right notes by providing a big, bright blast of audio. On the following song, "Blues Leave Me Alone", you receive one, cool jam session that packs a solid punch. It's time to "Open the Door" and allow Tokyo Tramps into your speaker box because this band is knockin' hard and not going away. Track six, "Can't Find My Way Home", is draggin' along at just the right speed as you feel Tokyo Tramps made it and have arrived at home sweet home. The next installment titled "Loneliness Is a Social Disease" is nothing how it sounds but rather inviting and warm-sounding. Prepare to get pumped up as Tokyo Tramps plays to the beat of the "Heart of Life" where a smooth, musical direction is detected. Track nine, "I Don't See My Star Tonight", offers a relaxing vibe, slow 'n' steady pace and just a nice feel overall. Tokyo Tramps is roaring with confidence by the end on "Young Lion" where a strong performance is heard loud & clear. This group is fighting and clawing its way to the top on "Young Lion" in hopes of becoming the kings of the vast, music jungle.
I was impressed with the overall efforts of Tokyo Tramps on this new release because the material is fresh, organic and creative. Blues is at the core foundation of the Tokyo Tramps style of sound, but honestly this band blends many different elements in and tackles multiple genres. I'm excited for the future of Tokyo Tramps because 'Fearless Heart' is hitting on all cylinders.
https://www.facebook.com/tokyotramps
https://twitter.com/tokyotramps
https://www.instagram.com/tokyotramps
By Jimmy Rae