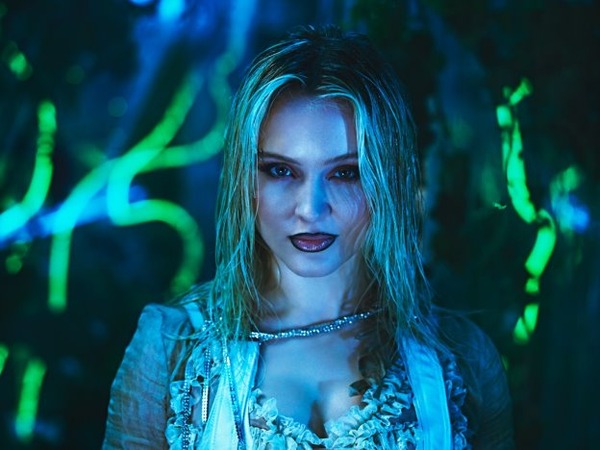 @skopemag news – friday – march 10, 2023 @ 3 pm est
@skopemag HQ – http://smarturl.it/skope
Buy & Sell @skopemag Marketplace
https://skopemag.com/category/services
Centershift (ex-Onesidezero) Release New Single "Fade Away"
LA area alt/rock outfit Centershift released their latest single "Fade Away" on streaming services today, which includes Spotify, Apple Music and a new visualizer video on Youtube. The song comes from the group's newest album A Different Shade of Color. Centershift leans into indie rock territory on "Fade Away", and concludes the album's story of singer/guitarist Jasan Radford's journey to sobriety and his ongoing journey of personal growth. Although the album also touches on other subject matters, "Fade Away" and most of the tracks on the effort come from a deeply personal place, and speak on values and issues the band resonate with.
Del Barber Announces New Album "Almanac" – Out April 28th via acronym Records
"I wrote it before my dad passed—before he was even sick—but it became an anthem for me in the months after his passing," says three-time Juno Award nominee Del Barber about his new song, "I Told You So." Originally written from the perspective of Barber's neighbor who'd lost her husband, the song's interpretation of grief has such a universal quality that even Barber ended up applying to his own life, but maybe that was its purpose all along. "Looking back, I feel like this song was a gift from [my dad]," he says.
RUEL RELEASES MUSIC VIDEO FOR "I DON'T WANNA BE LIKE YOU" – ADDITIONAL DATES ANNOUNCED FOR HEADLINING "4TH WALL WORLD TOUR"
JOE BRANTLEY RELEASES DEBUT COUNTRY SINGLE
With captivating lyrics like a couple kids with mountain dreams, passions boilin' like hot springs, "Leaving Montana" tells a tale of finding love, losing that love, and the struggle of leaving it behind.
Nu-Progressive Fusion Metal Francesco Pinter Releases New Song "Alive in the Sky" from Album "Inner Momentum"
KRIS JENNER IS "MOTHER" IN MEGHAN TRAINOR'S NEW VIDEO – APPEARS ON NEW DELUXE EDITION OF TAKIN' IT BACK
MAR 10th Smaller Hearts share sonic anxiety on driving latest "Belts and Braces" ahead of new LP
HANNAH GRAE RELEASES BRAND NEW SINGLE "HELL IS A TEENAGE GIRL"
Speaking on the new track, Hannah Grae says: "Hell is a teenage girl. It really is. I left school almost 2 years ago and nothing has come close to infuriating me more than those girls at school. I wrote this song because I needed to retaliate in some way. I sat through so many years of bullying and rarely ever stood up for myself.
Sage Graye Release New EP 'Street Lamps' via Mythic Panda Records
"Street Lamps is a glimpse into the inner turmoil of severing the relationships in life that impact you the most, the loss of innocence, and the premature coming of age. With backgrounds in blues, metal and theatre, Sage Graye offers a unique take on indie pop rock by juxtaposing soft, expressive vocals with intense, driven guitars and drums," says the band.
NF DOES SUCCESS HIS WAY ON NEW SINGLE & VIDEO "MOTTO"
Indie Rock Band Blue J Return With New Single "Sink or Swim" 
Today Apryll Aileen's "Catch Me" Encapsulates the Lonely Thrill of Adventure
100M+ streamed pop punk meets alt rock favorite
93FEETOFSMOKE has over 100M+ streams worldwide and received acclaim from the likes of Alt Press, Earmilk, Lyrical Lemonade, Hot Topic, Ones to Watch + more and has just completed a tour with Travis Mills' band girlfriends. Check out "conversations" from his upcoming new album entitled SUCKER.
"Catch Me" – The Mysterious Mission of an Artist on the Run
Tune in today for the official "Catch Me" music video premiere on YouTube at 1pm AST, 12pm ET. The video was shot & directed by Ginevra Syperek ("This Hour Has 22 Minutes") and drone operator Michael Smith of Flying Fish Halifax. The video features Aileen sailing a catamaran, getting alongside the USS Gerald R. Ford (CVN-78) – the lead ship of her class of United States Navy aircraft carriers, on its maiden deployment voyage outside of her home country, in the Halifax Harbour.
girlfriends Drops Brand New Single "Over My Dead Body"
Today, girlfriends (Travis Mills & Nick Gross) have released their brand new single, "Over My Dead Body" out today via Big Noise. Produced by Andrew Goldstein (Machine Gun Kelly, Papa Roach, blackbear), the catchy track referencing the raw past of a toxic relationship brings a cathartic release with melodic emotional intensity paired with newly found freedom.
Roe Kapara Announces Debut EP And Drops Lead Single & Music Video, "Preacher"
For Skope: Nicky Romero teams up with Nico & Vinz on "Forever" (out now), announces 1st-ever open-to-close solo show
Rich Amiri Keeps it Lowkey in "Salty" Video
With the respect of his peers, co-signs from heavy hitters like Internet Money and Lil Tecca, and a fast-growing fanbase, Rich Amiri prepares to rise to mainstream recognition. Stay tuned for much more from the rising star in the near future.
ISLA ROSE releases DEBUT EP 'No Answers': Listen
Today, the Louisville, Kentucky native, now London-based artist, indie-pop musician, songwriter, and producer, Isla Rose, releases her debut EP, No Answers. The EP includes the previously released "Let Me Take You," "I'm Sorry," her catchy and introspective debut single "My Adeline," and her latest track, "Your Eyes."
OUT NOW: Lola Brooke gets "So Disrespectful" in new video
ANNA OF THE NORTH SHARES "SWIRL" OFFICIAL VIDEO
Commenting on the video, Anna shares, "I wanted to extend the crazy life world with this music video. I didn't know how, but eventually, I figured it out. Claymation. It took forever, but it was really fun seeing the end result. Maybe one day I'll become a stop-motion filmmaker. Swirl is a song all about having too much time on your hands by yourself. This music video definitely had me thinking about things other than how lonely life can be."
for Skope: R3HAB and 18-member pop group Now United join forces on "Run Till Dark" (out now)
ZARA LARSSON RELEASES ACOUSTIC RENDITION OF "CAN'T TAME HER"
Today, global superstar Zara Larsson releases a stripped-back, acoustic rendition of her latest hit "Can't Tame Her" via Epic Records.
KARMA'S WORLD RELEASES NEW SOUNDTRACK: WE DANCE FULL OUT
KARMA'S WORLD: WE DANCE FULL OUT, the second soundtrack from the groundbreaking NETFLIX series whose fourth season premiered in September 2022, is now available across all platforms. Karma's World, Executive Produced by Chris "Ludacris" Bridges, follows Karma Grant, an aspiring musical and hip-hop artist with big talent and an even bigger heart. Smart, and deeply empathetic, Karma pours her soul into her writing, channeling her feelings into rhymes. The series has garnered several nominations including Emmy, Annie, Humanitas Prize, and NAACP Award.
Skope single submission: Murs X Wiardon f. Larry June, ICECOLDBISHOP, "Starting Lineup". "speak n spell" EP out now
California emcee Murs & Texas beatsmith Wiardon present "Starting Lineup", featuring Larry June & ICECOLDBISHOP, the lead single from their collaboration EP speak n spell.