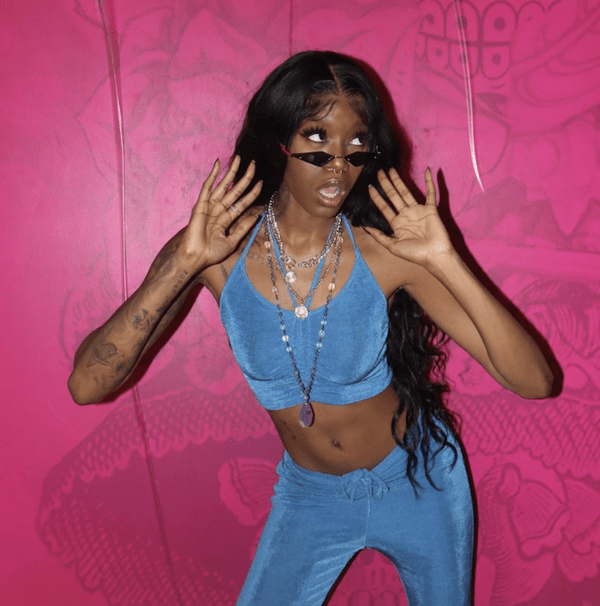 @skopemag news – friday – march 10, 2023 @ 8 pm est
@skopemag HQ – http://smarturl.it/skope
Buy & Sell @skopemag Marketplace
https://skopemag.com/category/services
WITCHROT Release New Video "Million Shattered Swords"
WITCHROT has released a video for their track "Million Shattered Swords". The song is from their new album Live In The Hammer which is out today on all streaming platforms.
PONETTE TEAMS UP WITH TORINE FOR THE VIBRANT NEW SINGLE 'FAKE MY FEELINGS'
Following on from the release of her highly-praised Coucheron collaboration 'Beats Me Up' at the start of the year, her first piece of new material since her widely-praised 2020 debut album 'Nude', Norwegian singer/songwriter Ponette returns once again to preview Part I of her upcoming album, scheduled for release in 2023, with the vibrant new single 'Fake My Feelings' ft. Torine.
THE HIP PREISTS Unleash New Video For "Just To Get By"
This week we get to feel another white-hot blast straight from the album's furnace in new single "Just To Get By", which finds the band in rare reflective form. "Just To Get By" is the latest single to land ahead of the new album Roden House Blues – which will be released May 5th, 2023, via The Sign Records.
"Every day can be a struggle and happiness really is an inside job. None of us are perfect. Every day we're pitted against each other and ourselves by a world that increasingly looks like a dumpster fire that wants to incinerate us. What can we do to just get by? Perhaps just trying to improve, rise above and be a better person is an act of revenge nowadays. A number one single in an alternate universe with a guitar riff of such hook and beauty it was surely dropped from the Rock heavens. We don't JUST do Nihilism, Negativity, Rage and Revolution you know…"
Spotify Favorite & TikTok Viral Artist // New Single
Cookiee Kawaii has received high acclaim from Vogue, Fader, BET, Billboard, XXL, Okayplayer, Flaunt, and New York Post to name a few. With more than 2 million monthly listeners and 1.4 million followers on TikTok, Cookiee Kawaii's single follows her recent release "Pretty Girl" which was added at #1 on Spotify's Global Club Music, #7 on Spotify's New Music Friday Dance, along with Beast Mode Dance, Dance Rising, and This is Frequency.
For Skope: Alok's CONTROVERSIA pres. 17-year-old producer Dynamick and his minimalistic vocal indie house "Bite My Tongue" (out now)
D Sturdy enlists Fivio Foreign on new single + video "Against The World"
NY NATIVE, LA-BASED RAPPER HUDI DROPS NEW SINGLE "TOP BITCH!"
Seattle's gloryBots Share "Come at Me" in Advance of April LP
Skope Magazine Submission: Three Eyes' "I Bleed in Sleep"
"I Bleed in Sleep" expands at the 32-second mark with its upbeat, melodic charm, propelled by ethereal vocals, grooving bass, and twinkling synths.
WOMEN ROCK! ALTER BRIDGE Cover Out Today!
Women Rock – a projected devised by journalist and YouTuber Belgian Jasper, returns to celebrate International Women's Day 2023! This year sees ALTER BRIDGE's "Rise Today" performed by women artists from around the world.
"I'm so excited and proud to collaborate one more time with so many talented artists and spread to the world how much women can rock!" – Ma Die Dien (FAITH IN AGONY, AVALAND, ex-NIGHTMARE)
Watch the Teaser Trailer for Robert Schwartzman's First Feature Documentary Showcasing The Zombies, "HUNG UP ON A DREAM"
In their first ever feature documentary nearly sixty years after they met as teenagers before the British Invasion music scene, THE ZOMBIES tell their story of navigating the tumultuous music industry over the decades and making one of the most influential albums of all time, Odessey and Oracle. "She's Not There" made them the first British band after The Beatles to reach #1 in the US. After years of touring and many missteps in the 60s, sadly the band missed out on their biggest moment yet, when "Time of the Season" hit #1 and became a global success, inspiring new generations each year. The band looks back on their journey, where true friendship led them to the Rock and Roll Hall of Fame.