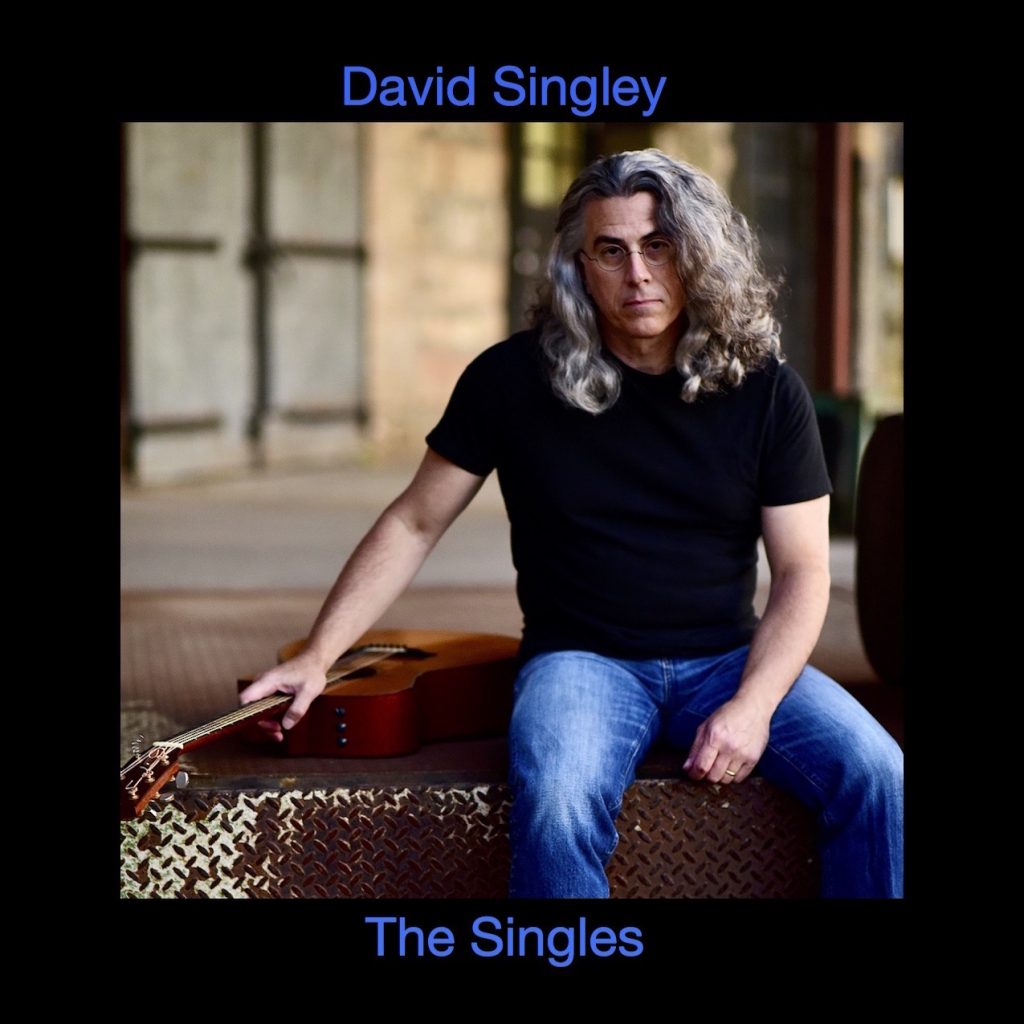 David Singley is a talented singer-songwriter-guitarist from Saint Paul, Minnesota who has decades of experience backing world-class artists and performers. David's new project is titled 'The Singles' and features four, well-constructed tracks. Each song has its own flavor and own identity as 'The Singles' will speak to many people out there in the world.
All music on this new release was mixed & produced by David Singley and mastered by Randy Leroy at Tonal Park Studios, Takoma Park, Maryland. As a guitarist, Singley has shared the stage with such jazz experts as: Bob Brookmeyer, George Shearing, James Moody, Bob Mintzer, Phil Woods, Ernestine Anderson, Paquito d'Rivera, Slide Hampton, Bob Florence, Tal Farlow and Dave Weckl. His musical collaborations have taken him across North America appearing with Perry Como, Debbie Gibson, Gene Pitney, Idina Menzel, Mary Wells, Debbie Reynolds, Shari Lewis & Lambchop and many others. Working in the orchestra pit of touring Broadway musicals, David Singley has also supported live productions including "Joseph and the Amazing Technicolor Dreamcoat" starring Donny Osmond, "The Lion King", "Chicago", "If/Then" and "Beautiful". With such a rich, music background, I am eager to dive in and sink my musical teeth into 'The Singles'.
As soon as I hit play, I am hit with such an appealing sound and inviting melody on "Change Gonna Come". This song draws you in immediately due to a feel-good atmosphere and optimistic mindset on "Change Gonna Come". Next is "Can't Find My Way Back" that is the perfect, lil ditty that you can dance a jig to and just let loose. Track three, "Love Will Take Its Time", offers up a warm and mellow tone that has a distinct, sentimental value. "Love Will Take Its Time" hits you inside and pulls you in due to a loving groove that wraps around you. David Singley ends the 4-song set with a wonderful arrangement and powerful performance on "Go Back Home". This final composition will move you with deeply personal and touching lyrics thanks to Singley's emotional delivery.
David Singley provides songs that are reflective, heartfelt and fun as listeners everywhere will enjoy 'The Singles'. David Singley writes songs with precision and with a purpose and 'The Singles' EP is a true testament to that fact. I look forward to hearing more from David Singley in the near future, but for now be sure to add 'The Singles' to your music library.
https://www.instagram.com/davidsingleymusic/
https://www.facebook.com/davidsingleymusic
By Jimmy Rae