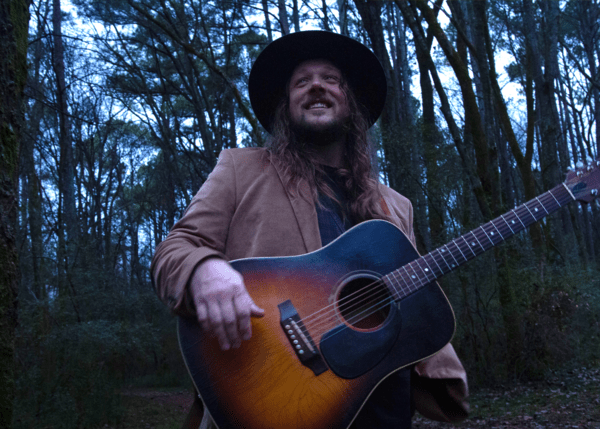 Country/Americana singer-songwriter George Shingleton sat down recently with @skopemag to talk about his stirring, soul-deep new EP, "Shot or Two" (out now).
@skopemag: Tell us about your new EP, "Shot or Two."
George: "Shot or Two" is a collection of songs written somewhat about the struggles of personal relationships, business relationships, and life in general. It seems like there would be a lot of negativity in the lyrics, but each song is a positive twist on a bad situation, really.
@skopemag: How did you come to write the song "Glorybound (Redux)"?
George: "Glorybound" is a "free yourself from the struggles and chains of a bad spot that you're in" type of song. No matter how hard life gets, it can get better. There was definitely more than one inspiration for writing this song. Dave Pahanish, the co-writer and producer of this song, and I were talking about how things were going musically for us, and somehow a past relationship got brought up, and boom! There's the idea.
@skopemag: Has your sound and your music changed over time?
George: I think my sound and music has changed over the last few years; I'm hoping it's maturing. You could label my sound as soulful, gospel, a little rock 'n' roll, but, when it comes down to it, I would say it's country music.
@skopemag: Your music has a down-home, feel-good quality to it. Is that a conscious choice, or an organic by-product of the studio sessions?
George: The music is both. I really do strive to keep lyrics and music as honest and appropriate as possible, so being conscious of that is a factor. And everybody who plays in the studio is a friend or an acquaintance of me, Dave Pahanish, or Shane Sanders (lead guitar player), so they already know what we're looking for as far as the sound when we go to record. You can't hide a down-home, feel-good, country upbringing, even in your music.
@skopemag: What is coming up next for you?
George: We're definitely getting out on the road more this year, and I can't wait for that!