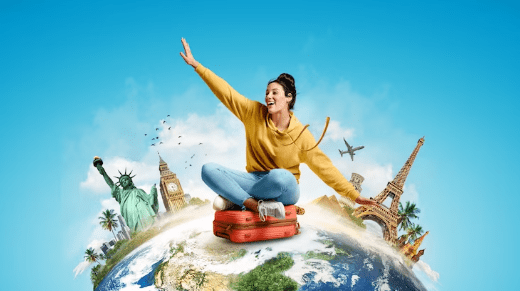 Planning a trip and going to one is one of the most exciting things one could experience. When you enjoy the time on your own without getting exhausted, you will make a positive memory.
Any inconvenience in a new place will also lead to stress and make you uncomfortable. Whether you are traveling 100 times or planning your once-in-a-lifetime trip, this blog will tell you to prepare yourself properly for the trip. Here are a few things which you can consider to make your trip fun and safe.
Get all your essentials 
Packing things is pivotal, and you have to create balance with things. 
Your safety and personal hygiene are your top priority when leaving for a new place. Leaving any items at home will leave you disappointed during the trip. Either you will be running to the nearest store or looking for things in hotel accommodation.
Relying on hotel products is not safe since everyone has a different type of skin. What best you can do is pack your essentials first for the trip.
If you are wondering what you should take, here is a list you can consider:
Personal hygiene products

Medicines 

Mini first aid kit

Comfortable clothes and shoes

Extra undergarments 
Create your playlists
Visiting a new place is all about excitement and a good way to release all your stress, which is why. It is crucial for you to plan every step to enjoy your trip. To make your trip worthy, it is necessary for you to create a playlist of your favorite music ahead of the trip. It will allow you to create videos and memories by taking your favorite music into account.
If this task is challenging for you, then you can ask your friends or any family member who has good taste in music. You can also google it and find the best music to take with you.
Use safe transport 
When traveling, an essential thing you should do is invest in safe transport for yourself that allows you to travel with comfort.
If you think a road trip is going to take more days and you may get sick, you can buy plane tickets instead. Experts always say that traveling is more fun than the destination. That's why you should ensure that you have a safe route to the destination.
If you are living in Australia and want to explore Europe, you can purchase Eurail global pass at Rail Online and get discounts on your trip.
Be familiar with the destination 
It is important for you to get familiar with the roads, nearby stops, and transportation around the new place. If you skip this step, it will cause some inconvenience to you. It can be a stressful situation if you get lost in a new place or lose any of your things.
This is why you should use tools like google maps to identify nearby spots where you are staying. Like police stations, hospitals, bus stops or cab stops, and restaurants. Also, if you are planning to travel as a solo artist, you should look for a musician's guide to plan your traveling in an organized and efficient way.