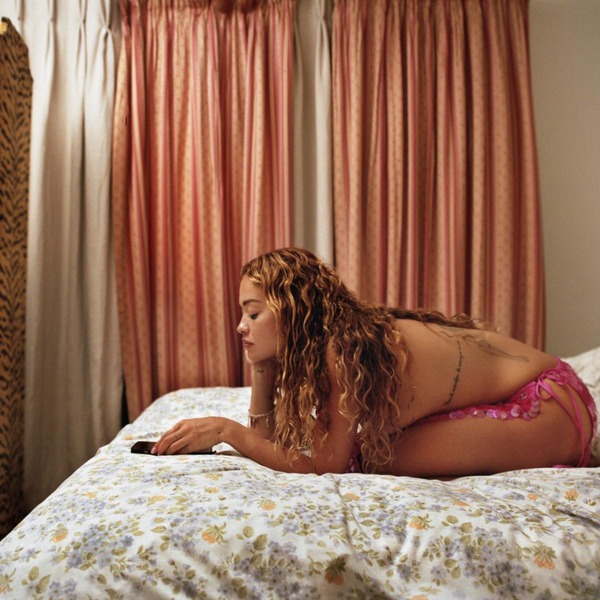 @skopemag news – friday – january 27, 2023 @ 10 am est
@skopemag HQ – http://smarturl.it/skope
@skopemag Menu – https://skopemag.com/2022/07/11/skopemag-editorial-services-the-menu
quinnie SHARES TITLE TRACK "flounder" TODAY
About the song and the record, quinnie said, "'flounder' is a song that contrasts the beauty and mystery of nature and history with the modern world. This song expresses a want to devolve back into a fish, a flounder to be exact, and enjoy life from a simpler perspective – the bottom of the ocean. 'flounder' is the title track off of my debut album, encapsulating the album's peaks and valleys of trying to be a trusting person in a world that often feels heavy."
LOLA YOUNG RELEASES "ANNABEL'S HOUSE" AHEAD OF HER NEW PROJECT, MY MIND WANDERS AND SOMETIMES LEAVES COMPLETELY, VIA CAPITOL RECORDS
"Annabel's House" is an alternative-pop song that tells an emotional story of an unrequited love surrounding the complexity of a love triangle. As Lola heads into her next chapter, the new single showcases her vulnerability and relatability as she explores a new sound for herself.
NICOLAS drops latest track 'EVERYTIME I GO TO BED'
YellowStraps dazzles with star-studded new album tentacle
YellowStraps has dropped his anticipated new album, tentacle, out now on Haliblue Records/Universal Music France.
The Brussels-based artist has been blazing a trail in the Belgian rap scene in recent years and, after a string of successful singles and international tours over the past year, tentacle is another giant leap forward.
Rapid-rising Irish lyricist ARCHY MOOR releases stunning new track and visuals to "I've Been"
Archy teams up with close friend, producer and collaborator Earl Saga (Loyle Carner, Slowthai, Finn Askew) for "I've Been", delivering raw, anecdotal tales, that immediately define Archy's talent through his low tone and seemingly ambivalent cadence enable the lyricist to lure the listener in. Paired with a captivating set of visuals self-shot during his recent travels to South Korea, "I've Been" proves to be another fitting introduction that looks to launch Archy into significant UK hip-hop conversations ahead of his longer form project, Bonnie Hill.
Billen Ted link up with Punctual for brand new track 'Blessings'
Brit Award nominees Billen Ted have entered 2023 strong, as they prepare to release 'Blessings' – their brand new collaboration with Punctual, out 27th January.
Delivering deep throbbing house beats, alongside an infectious vocal hook, 'Blessings' will leave a lasting impression on its listeners, injecting a dose of feelgood energy.
Shane Codd returns with his brand new single 'Same Mistake'
Buzzworthy Irish superstar Shane Codd has returned with his first single of 2023 'Same Mistake', dropping 27th January on Polydor.
'Same Mistake' is guaranteed to be a dancefloor favourite for 2023, combining soaring vocals, with infectious melodies and euphoric drops. The single follows Shane's massive 2022 hits including 'Feels So Good', 'Rather Be Alone', and 'Love Me Or Let Me Go'.
'Holy Coves' release brand new video directed by Taras Merenkov – 'Grey' is streaming now
Welsh Alternative Psych Rock band 'Holy Coves' today release their brand new music video for single 'Grey' via their ever growing new YouTube channel. 'Grey' is the third in a series of five music videos created by award winning Ukrainian Filmmaker 'Taras Merenkov'. Merenkov's hazy cinematic style of direction really emphisizes the music and makes a formidable visual. 'Grey' is taken From the bands acclaimed new album 'Druids and Bards' which is out now via Welsh label 'Yr Wyddfa Records'.
COYLE GIRELLI SHARES NEW SINGLE + VIDEO 'TRUE LOVE FOREVER'
Slovakian Alt-Pop Artist Karin Ann Releases 'for a moment'
Today, Slovak alt-pop artist Karin Ann is releasing her new single 'for a moment' via 3am records.
'for a moment' is an emotive pop-ballad that unfolds slowly and thoughtfully, opening with gentle piano and intimate vocals that lament on feeling stuck in times of struggle and pain – what didn't kill me never made me stronger, time doesn't heal anything it just makes you forget.
Toronto Rock Trio FAKE MAGIC Explores The Ups and (Mostly) Downs Of Fatherhood In 'Sad Dad' Album
Toronto reminiscent rock trio, Fake Magic released the album Sad Dad, which reflects on all the intricacies and responsibilities of being a man. Particularly a dad. A sad dad.
However, the group – Greg Markham, Bryan Paccagnella and Cory Williams – didn't limit their inspiration to forlorn fathers. No. The album pays homage to men they've known, heard about, or encountered through media representation.
ELLE KING'S NEW ALBUM COME GET YOUR WIFE OUT NOW
King co-wrote eight of the songs on the record that opens with a nod to her native Ohio. "It's where I grew up, it's where I learned about music," said King. "It's about rural living and my foundation and it's where my Paw-Paw and my brother live. Ohio made me who I am"
AFRICA'S HOTTEST POP NEWCOMER TYLA IS BACK WITH NEW SINGLE & MUSIC VIDEO "BEEN THINKING"
TOMORROW X TOGETHER DROPS 5TH EP 'THE NAME CHAPTER: TEMPTATION'
TOMORROW X TOGETHER is back with their newest lead single "Sugar Rush Ride."
Gen Z's 'it' band TOMORROW X TOGETHER (SOOBIN, YEONJUN, BEOMGYU, TAEHYUN, HUENINGKAI) released their 5th EP, The Name Chapter: TEMPTATION today. The new five-track EP is the band's first release in approximately nine months, following their 4th EP, minisode 2: Thursday's Child, which spent 14 weeks on the Billboard 200.
KAYCYY ASSERTS HIS CHOSEN ONE STATUS IN NEW VIDEO SINGLE "MOTOWN" FEATURING BABY TRON
Rhyming with soaring melody and a palpable sense of urgency, Kenyan riser KayCyy lights a fire under every track he unloads. Exuding confidence and power as he drops his first effort of 2023, KayCyy shares "MOTOWN", his fierce new video single with fellow 2022 Freshman Baby Tron. Shot in Detroit, the video directed by 12 mile Kyle/12mile Production alternates between shots of staple landmarks like the Roxy & Hitsville U.S.A. and the two emcees hanging with their crew.
R&B Chart-topper Kevin Ross New Single "Look My Way"
Songwriter, producer, singer, performer and creator of his own music label, Art Society Music Group (ASMG), Kevin Ross is rising to the forefront of the culture with #1 Billboard entries on the Adult R&B Chart, countless sold-out shows, and more than 100 million streams across platforms. Along the way, he has picked up nominations at the Soul Train Music Awards, NAACP Image Awards, and iHeart Radio Music Awards. Credits / collaborations include artists such as Ty Dolla Sign, Kevin Hart, Ne-Yo, Nicki Minaj, Lil Wayne, Trey Songz, T.I., Tank, Lecrae, and Toni Braxton to name a few.
ESCAPE THE FATE releases "H8 MY SELF"
With a new label, new band members and new music ESCAPE THE FATE is all about evolution. With today's release of the new single "H8 My Self" – the band's first with BIG NOISE, the label run by longtime collaborator/producer John Feldmann – they have reached the next level.
Åskväder release uplifting single "Don't Worry"
Scandinavian garage rock meets bluesy licks on Åskväder's new single "Don't Worry". An uplifting track inspired by the untroubled mentality commonly found in the group's hometown of Gothenburg, Sweden, "Don't Worry" follows Åskväder's late 2022 single and video release "Cyclops". Both of these new tracks were recorded during the second half of 2022, and are out now on all streaming platforms via The Sign Records.
Danish Afro Psych ensemble KLIMAFORANDRINGER releases third album 'Mørket på solens krop'
Today, Danish afro psych ensemble KLIMAFORANDRINGER releases its third album Mørket på solens krop ('The darkness upon the body of the sun'). On Mørket på solens krop, KLIMAFORANDRINGER presents pulsating afro-rock and enigmatic soundscapes in an expression matured through a long period of time. The music is made of a darker matter and through trance-inducing sonic flows, deep connections between stunning polyrhythmic patterns, potent club music and krautrock are created. Mørket på solens krop was created in the aftermath of a newly founded parenthood and through simple lyrics, the album depicts emotions revolving around paternity and seeks to express the frustration and impotence of the unrestful state of the world, misfortune and inequality.
ArrDee pokes fun at the haters on comeback single 'Loser'
Vintage Culture & Izzy Bizu link up on sunkissed new single 'If I Live Forever'
Vintage Culture has linked up with UK singer-songwriter Izzy Bizu on new single 'If I Live Forever', out today on Virgin UK.
A vibrant, big room house cut, 'If I Live Forever' pairs Vintage Culture's fresh sound design with Izzy's captivating vocals. A departure in sound for the Brazilian maestro, the track hints at an artistic evolution, which will be revealed through new releases as the year unfolds.
LIV SIN: new album "KaliYuga" out today
Today, after a two-year down period and revamped line-up, LiV SiN, led by Sister Sin vocalist Liv Jagrell, release their new album, "KaliYuga". The album title refers to the fourth of the four "Yugas" in Hinduism, the era precisely dedicated to the present age, full of conflict and… sin. The theme of Kali Yuga was also reflected in the Swedish band writing process.
OUT NOW: Indie Musicians Adam Harpaz x Pastel Jungle Share 'Other Than Orange' (FFO: Angus & Julia Stone and Vance Joy.)
NEW // South London's Rising Songstress Leiyah Shares Sultry Single 'Reasons'
Let's face it, we've all been there (sigh)…we've all had that one person whose attention we just can't get enough of! Journeying back to the pandemic where physical connection was no longer an option, the Croydon hailing songstress let's her intentions be known as she explores the infatuation with a fellow love interest, in brand-new hypnotic single, 'Reasons'.
Roofman releases incredible new single & music video 'One Drop'
"When you are feeling down or having a bad day, the smallest thing can help you get back on track." Roofman says about the single. "One comment, one person… just One Drop."
House of EL – Tonight
Skopemag // Meet "Little Mister Still The Mess I Was" in new Roofman single & video 'One Drop'
Debut album "Still The Mess I Was" will be released by Clouds Hill on February 24th. That day we also kick off the release tour at EKKO, Utrecht NL, with his full recording band including American musicians Rhett Shull & Philip Conrad. More dates following soon.
The Intersphere announce new album & release new single
Inspired by the writing of the German socio-political scientist Hartmut Rosa, 'Bulletproof' reflects the constraint social media has on humankind. The hard-hitting staccato riffs and drums of the punchy rock track pair with a groove-laden chorus, mirroring the conflicting feelings that are provoked by our online presence today.
The Stone Eye Press Release "Donora"
The Stone Eye Release Their New Single "Donora". The Stone Eye is an alternative rock band that unites distinctive musicianship with a fervor to create a sound markedly all theirs. Their music is a gradual evolutionary process that requires every note to come full circle. "Donora" certainly will entice their listeners to be ready for more.
Nicki Wells shares evocative Bulgarian folk-inspired single 'I Have Longed To Be Here' from upcoming LP
Showcasing her spectacular vocals and drawing influences from Indian classical and Bulgarian folk music, 'I Have Longed To Be Here' shows another side to this talented artist. The songwriter, composer, producer and singer, who travelled the world as part of Nitin Sawhney's band, is swiftly establishing herself in her own right as a classic English songwriter with a unique vocal talent. Nicki has already gained support from the likes of Songwriting Magazine, Notion, BBC 6Music's Chris Hawkins, BBC Introducing and many more. Her sound is simply beautiful, traversing styles of chill, emotional, dreamy, orchestral, folk, singer-songwriter and meditative.
Berlin-based Irish band Perlee share new single 'Lampshade' & announce debut album
Speaking from Other Rooms, the debut album from Berlin-based Irish band Perlee, is an album about unconditional love, the banality of a capitalist society, destiny and self-realisation. Mostly though it is about love; long-distance love, love that strives to exist across a physical distance, across generations, between lovers and across time.
Nashville Singer-Songwriter Leah Marie Mason Brings The Heat In New Single "Holy Water"
Country-pop starlet Leah Marie Mason releases new viral single "Holy Water." The single is now available on all digital streaming platforms.
Leah Marie Mason's new single "Holy Water" is a slow burn of feminine rage with sickeningly sweet vocals that draws you in like a siren song. The calm but sharp backing track pairs perfectly with the smooth vocal performance throughout the song. Layered choral background harmonies add to the religious theming of the song.
Up & Coming Rocker Totten Bridge Shares New Single 'Brave New World'
Hailing from NYC, Totten Bridge strives for his music to be as diverse and unique as the city that he calls home. Not content with being labeled or pigeon-holed into a specific Rock genre, Totten's sound brings together elements of a range of genres into his strikingly unique sound.
BEDROOM HIGH CLUB share exhilarating new single 'Courtesy' | out today (Jan 27th) via AMPERSOUNDS
Born and bred Barnsley boys Bedroom High Club (FFO The Strokes, Circa Waves, Two Door Cinema Club) announce their arrival with exhilarating new effort 'Courtesy', out today January 27th via Ampersounds.
Showcasing the first reveal from their debut EP out later this year, the South Yorkshire four-piece are a shaken bottle ready to burst, with a raw, undefinable sound drawing inspiration from a varied spectrum of the indie landscape.
Claudia Balla shares adventurous visual for her emotional new song
DannyLux Releases New Bachata Inspired Single "El Hombre Perfecto"
Ending 2022 with a headling festival performance and gold plaque for his track "Infeliz," DannyLux adds to the growing excitement surrounding him with a new single "El Hombre Perfecto" a ode to romance and chivalry. In collaborating with 3x Grammy Nominated producer Roy Lenzo (Lil Nas X, Jack Harlow) and Mel Debarge, to write and produce the song, DannyLux takes a step away from his signature Alternative-Sierreño melodies to challenge himself into the world of Bachata.
RITA ORA RELEASES BRAND NEW SINGLE "YOU ONLY LOVE ME"
Co-written by Rita, "You Only Love Me" is inspired by her personal experience of feeling vulnerable at the very start of her romantic journey. Underpinned by love and passion the song opens with a voice memo from Taika Waititi. "You Only Love Me" is an infectious, upbeat pop anthem guaranteed to soundtrack fans' very own love stories and be a floor filler for months to come.
Superstar Meghan Trainor Recruits Kim Petras for "Made You Look (Feat. Kim Petras)" OUT NOW
About the track, Petras commented, "I had 'Made You Look' stuck in my head for months. It's just so catchy and I felt like the song was like a warm hug. So I loved it right away, and then when I got asked to jump on it, I was really, really excited. I think Meghan is such a great pop songwriter, so it was an incredible experience. I've never worked with an artist who wanted to track me and comp my vocals and do it all together. She really is like a little angel and such a treasure and deserves everything that's coming her way with the song and I just feel so excited and honored to be a part of it. We collaborated in a really special way that I won't forget."
Micky James Releases New Single "New York Minute"
"New York Minute took on a few different life forms, sonically and conceptually. I started writing it in 2020 during the pandemic. Originally the song was written as a love letter to New York City – a city that I grew up in and a city that has created so many memories for me as a young adult. But I wanted the meaning to feel more open ended so it applied to everyone. The song is about letting go of the past and learning from those lessons to create new beginnings in life." -MICKY JAMES