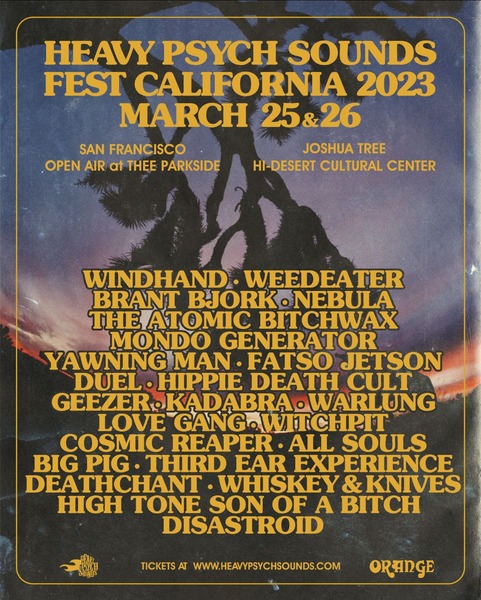 @skopemag news -wednesday – january 25, 2023 @ 3 am est
@skopemag HQ – http://smarturl.it/skope
@skopemag Menu – https://skopemag.com/2022/07/11/skopemag-editorial-services-the-menu
Get a taste of NYC's Dakota Jones' new single 'Sugar Pie' – out now!
'Sugar Pie' is the first new music from the acclaimed funk 4-piece since their much-loved debut album Black Light caused a stir in summer 2021. Back with the silky tones of lead singer Tristan Carter-Jones, fans will still recognise Dakota Jones' signature powerful R'n'B-infused funk sound but something has changed… The funk is dirtier, the vocals are sultrier. It's got grit but there's also a sweetness at play with 'Sugar Pie', with Tristan singing about 'sweet songs since day one,' and sharing the infectiousness of being in love. With one eyebrow raised and a crooked grin, it's a fun return for the esteemed Brooklyn 4-piece.
Mudhoney's Plastic Eternity Will Be Available April 7th, 2023 Worldwide From Sub Pop + The Official Video For "Almost Everything"
On April 7th, 2023 the inimitable, enduring, one and only Mudhoney (vocalist Mark Arm, guitarist Steve Turner, bassist Guy Maddison, and drummer Dan Peters), will release their latest and greatest, Plastic Eternity, on Sub Pop. 2023 is the 35th anniversary of both Mudhoney and Sub Pop, and an incredible new album by the label's flagship band is the perfect way to mark the occasion (well, that, and with an update on the progress of the sewage tunnel boring machine bearing the band's name…). Recorded over nine days at Crackle & Pop! in Seattle, WA with longtime producer Johnny Sangster, Plastic Eternity is a heady run through all the proto-genres of guitar rock with a keen eye on the inanities of the world in the 2020s.
THESE BEASTS release first single and details of new album
THESE BEASTS are now releasing the track 'Code Name' as the first single taken from their forthcoming new album "Cares, Wills, Wants". The crushing full-length debut of the sludgy noise rock trio from Chicago is chalked up to hit the streets on April 21, 2023.
Psych-pop artist Daydream Review announces LP 'Leisure' + shares new single "Have You Found What You're Looking For?"
Today, Chicago-based psych-pop multi-instrumentalist Elijah Montez, the frontman and sole songwriter of Daydream Review announces his kaleidoscopic debut LP Leisure due out April 7 and available to pre-order now via Side Hustle Records. Alongside the announcement comes the release of the project's first single, "Have You Found What You're Looking For?" out everywhere now. The track premiered exclusively via FLOOD Magazine who wrote, "Daydream Review have specialized, so far, in crafting mellow, mirage-like songs," adding, "For a song that loosely revolves around capitalism-induced dread, the final cut is pretty groovy," specifically about the latest release.
Earthkry Announces New Ep Dandy Shandy Out Now With Wash House Music Group!
For the past decade, EarthKry has created a wholesome fusion of Roots Reggae, Soul and Rock genres cultivating a fresh and universally appealing sound. Earning audiences and fans all over the world, their sound has become part of the growing roots reggae revival! On their new EP Dandy Shandy out now, EarthKry takes their signature sound to new heights by infusing the sounds and textures of 1970s roots reggae. They have created a vibe that is both modern and throwback. The stunning new record is out with Wash House Music Group and available everywhere you stream music!
GRANDE ROYALE Announce New Album Welcome To Grime Town And Unveil Second Single "Utopia"
"Utopia" is the second single from GRANDE ROYALE's upcoming 6th album, Welcome To Grime Town. Showing a more laid back, melodic and acoustic side of GRANDE ROYALE's signature Scandinavian garage rock sound, "Utopia" is also the first track by the quartet to include Swedish lyrics. The new record will be released on March 24th, 2023, via The Sign Records.
Richard Dawson Announces First Ever U.S. Tour Dates
At the end of last year, Richard Dawson put out his seventh album The Ruby Cord, perhaps the final part of a trilogy that started with the pre-medieval world of Peasant, was brought back to the present day with 2020 and – possibly – concludes in the future with The Ruby Cord.
Luna Del Luna Addresses Trauma And Abuse With Debut Full Album
JONO MANSON shares his new single with Crystal Bowersox
A profoundly gifted writer, producer, and performer, Jono Manson weaves the threads of his remarkable life and career into a captivating, cohesive whole on his dazzling new album, Stars Enough To Guide Me, out March 31 on Blue Rose. Recorded at Manson's own The Kitchen Sink studio in Santa Fe, NM, the album brings together a slew of special guests — from GRAMMY-winner John Popper and American Idol finalist Crystal Bowersox to folk/Americana stalwart Eliza Gilkyson — to craft an organic, eclectic sound that manages to look to the future and honor the past all at once. Today, Manson shares the first single, "Before We Get Stupid," a raucous, good-time rock'n'roll duet with Bowersox that also features Eric "Roscoe" Ambel (Del Lords, Steve Earle and the Dukes, Joan Jett and the Blackhearts) on lead guitar and Jason Crosby (Jackson Browne, John McLaughlin, The Blind Boys of Alabama, Phil Lesh, etc.) on piano.
Fake Names Share Title Track From New Album 'Expendables'
Today, post-punk dream team Fake Names debut their new single "Expendables," the galloping title track from their upcoming record out on March 3rd via Epitaph Records. Boasting modern production paired with Bad Religion-esque backing vocals, Brian Baker says,
MILEY CYRUS LANDS CAREER-FIRST BILLBOARD HOT 100 #1 DEBUT WITH NEW SINGLE "FLOWERS"
Miley Cyrus "Flowers" secures the #1 song on the Billboard Hot 100. This is her first #1 debut on Hot 100, and her first #1 on the Hot 100 since "Wrecking Ball" in 2013. "Flowers" also holds the distinction of being the most streamed song in a single week in Spotify history with 96 million streams, as confirmed by Spotify. Stream "Flowers" here.
ALANA SPRINGSTEEN'S GRAND OLE OPRY DREAM COMES TRUE IN "you don't deserve a country song"MUSIC VIDEO
A true love ballad, BLVCK VIØLET deliver their dream-like debut EP HOLD MY HAND, I'M TOO SCARED OF FALLING
Southern Metal Outfit VERMILION WHISKEY Reveals New Single "Good Lovin'"
Grab-you-by-the-collar Louisiana metal outfit VERMILION WHISKEY has premiered their first single from their upcoming new album, Crimson & Stone, due out on May 26th, 2023. "Good Lovin'" is a straightforward, mid-tempo head-nodder that premiered exlsuively on Doomed & Stoned today.
THE OTHER LA Release New Single "I'm Not Broken" + Live Performance Video
"I'm Not Broken" is an over-the-top expression of triumph despite being born different. It's about not accepting labels that society including teacher, friends, enemies, family or anyone would put on you. "I'm Not Broken" is the break-out song of Aria (lead singer of The Other LA) coming into her own accepting her Asperger's and not just accepting but embracing it as a gift. The opening chorus is a gang style vocal of the many voices that compete in Aria's head. The song sways back and forth from verses quietly rebuking the outside haters to the choruses slamming rejection of societies labels.
Melbourne Metal/Punk Act Küntsquäd Release Second Single "Xhrist"
After recently announcing a record deal with Wormholedeath Records for their debut self-titled album, out February 24th, and unleashing the first single "Gods Of War" in celebration, Melbourne Crustmetal/Deathpunk band Küntsquäd are now dropping the second single titled "Xhrist".
Tungz' Dancepop/ABBA inspired – Heist or Hit
Anything But Human Release "Hallelujah (Mary, did you know?)" + Official Music Video
Alternative rock band Anything But Human released "Hallelujah (Mary, did you know?)" to all major platforms along with the official music video. The band
played shows with Tesla over the weekend in Texas and have upcoming dates with Elvis Monroe and Lita Ford.
Spark Of Life team up with Fred Armisen on melodic-punk single "Song of Hope"
They say you have your entire life to write your first record, and only months to complete your second. But for Spark Of Life, the malleable post-hardcore band that formed in the suburbs of Los Angeles almost 25 years ago, this life has been anything but predictable. The band returns today with "Song Of Hope," a melodic punk track laced with a shimmering vintage guitar line and lyrics about facing a devastating loss.
Chimera Music set to release Zack Rosen's posthumous album, listen to "Bicycle" now
Zachary Golub Rosen suffered with schizophrenia and the effects of medications meant to treat the illness during the last years of his life. He died by suicide May 18, 2019, at the age of 30. Zack grew up in upper Manhattan and attended Fieldston High School and Wesleyan University, where he earned a BA in philosophy in 2011. He was an exceptional acoustic and electric bass player and is credited on more than a dozen albums.
Rot Ken Rides "Solo" in Latest Video from 'Yahweh Child'
Weaving razor sharp melodies through instrumental pockets with visceral urgency, Rot Ken rhymes like a man on a mission. Returning to prove his singular status, the Augusta, GA native shares his new video for "Solo." Skating atop an entrancing instrumental by Neeko Baby, 1st Class, and LAXX, Ken delivers a mosaic of inventive flows into the night sky from a balcony in the Krazy Visuals-directed video, as he dissects what it means to be the chosen one: "He say his life get hard, I told that boy go and talk to God/Yeah, I made it out the yard, I call myself the Yahweh Child."
GRAVEHUFFER Release Video for "Blueprint For An Early Grave"
GRAVEHUFFER have unleashed a video for their ferocious new track "Blueprint for An Early Grave". The song is from their upcoming album Depart From So Much Evil will be released on February 17th via Black Doomba Records.
The band comments "This album is our attempt at writing something epic, and we hope you're along for the ride. There's still plenty of intensity to go around for all the maniacs regardless!"
Today dynamic pop band Royal Oak shares break-up anthem "A Song For Ya"
Like so many other songs, "A Song For Ya" was inspired by a breakup. Though it's about one of the band member's relationships, the song was written collaboratively by all the members of the band. Over Zoom, each band member would take turns tackling the song structure, vocal melodies, and lyrics.
…And Oceans Streams Full New Album Ahead of Release
…AND OCEANS vocalist Mathias Lillmåns comments on the stream: "Today …And Oceans will take you on journey through a kaleidoscope of means to the one and the same end. As above, so below. As in heavens, so on Earth. As in Gardens, so in Tombs."
IN SΦNDER Release Lyric Video For New Cyber Single "Quintessence"
Cyber edged metal outfit IN SΦNDER has unleashed the single "Quintessence" with a high-impact lyric video. Exploding into an onslaught of high-speed electronics, soaring vocals and roaring guitars, "Quintessence" sees the band begin their new incarnation with a striking debut.
"In Sϕnder are delighted to share our lyric video which accompanies our debut track, 'Quintessence' . We wanted this to be high energy and very colourful to help suit the new electronic/synthpunk style that we're going for. We're delighted with the result and super grateful to Lee Waters Lyrics for making it happen!"
Saskatoon's DESPITE THE REVERENCE Announces Groovy New Album "Stress Of Evolution" And Single "Primate Centurion"
Impressively, Canada's Despite The Reverence has been together writing and performing for over 10 years now with the same lineup and as of this year, has produced five full-length albums. The most recent addition to their catalog is "Stress Of Evolution", a twelve-track, neck-breaking monster of an album that builds on all of their previous work. The first glimpse of the groove and riffs within will be with the single "Primate Centurion", which channels hints of Pink Floyd and Tool, as explained by the band:
FIVIO FOREIGN TAPS TATA, JENN CARTER & KYLE RICHH FOR NEW "NOTICE ME" OFFICIAL MUSIC VIDEO
Spadei Creates Lush Soundscapes On Their Debut Album Left Right Here, Out February 10, 2023
Spadei, the supergroup consisting of Wally Ingram, Tom Freund, and Stevie Blacke, is back with their newest single "Shine a Light" out now. It is the second release from their upcoming album Left Right Here with Six Degrees Records.
Jay Fizzle Has It His Way in "King Sh*t" Video
Backed by an arsenal of inventive flows and a tireless hustle, Jay Fizzle is ready to snatch the crown in the Memphis scene and beyond. Returning to survey his kingdom in the latest video from his DonaFizzo (Deluxe) mixtape, Fizzle shares his Hugh Hefner-inspired visuals for the project highlight, "King Sh*t." Over a bouncy instrumental marked by church organ melodies and skittering hi-hats, the track finds Fizzle reflect on the pros and cons in the life of a big stepper: "Balenci' shoes hurt my toes, I make the b**** rub my feet/Swear I got h**s all over the world, yeah they treat me like a king."
OUT NOW – EVNTYD Releases Debut Album
Calgary's The Electric Highway Festival Announces Lineup For Its Returns In 2023 – March 23 – 25
The Electric Highway was one of the first festivals to be shut down at the beginning of the Covid pandemic in Alberta. Everyone watched as things unfolded, struggling to comprehend that life as we knew it was being suspended as the world started to lock down. What we all thought was going to be a short-term, temporary measure dragged on for months.
Southern Metal Outfit VERMILION WHISKEY Reveals New Single "Good Lovin'"
Grab-you-by-the-collar Louisiana metal outfit VERMILION WHISKEY has premiered their first single from their upcoming new album, Crimson & Stone, due out on May 26th, 2023. "Good Lovin'" is a straightforward, mid-tempo head-nodder that premiered exlsuively on Doomed & Stoned today. You can stream the track HERE.
HPS Fest California '23 lineup revealed
Full lineups have been revealed for HEAVY PSYCH SOUNDS FEST CALIFORNIA, the mini-festival curated by Europe's #1 stoner, doom and psych rock powerhouse Heavy Psych Sounds, to take place on March 25-26th in San Francisco and the Joshua Tree desert