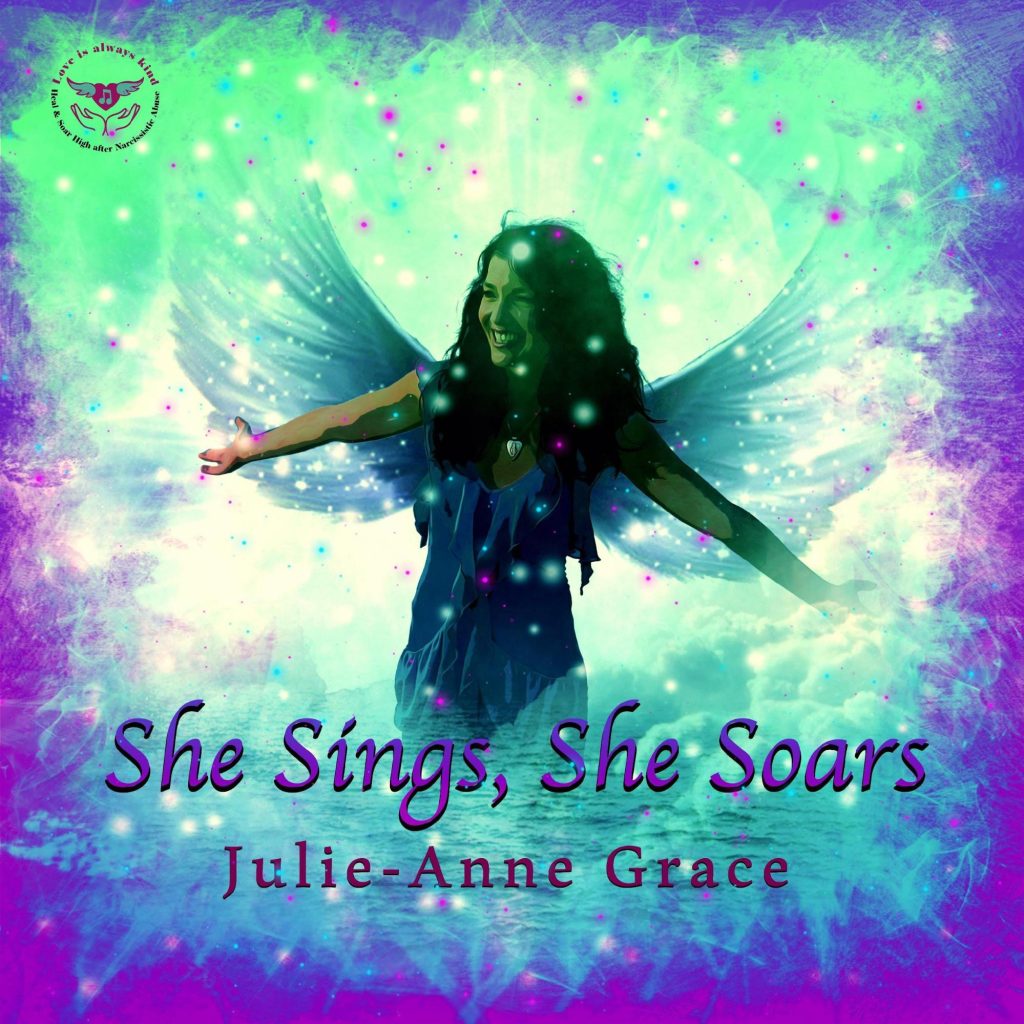 She Sings, She Soars Album Links
Julie-Anne Grace is proud to announce the release of her second album, 'She Sings, She Soars' to a global audience. Following up her enormously successful debut, 'Met By Grace', this ten-track collection traverses the worlds of pop, contemporary jazz, melodic spiritual beat, and elegant piano arrangements which when wrapped up in the bow of lounge music delivers an aural experience like no other. 
Originally from the valleys of Wales, Julie-Anne has been travelling the globe to find the answers to overcome the challenges so many women face in the modern world. After she herself ran the gauntlet of domestic abuse and came through the other side, she has devoted herself to lifting up others and giving them the strength to live their life to the fullest. She is in essence the ultimate spiritual emancipist.
'She Sings, She Soars' represents that nomadic journey to find herself again and set her soul free. It is the music that reveals the truth of her story and her path to the future. That voyage of self-discovery started on the Indonesian island of Bali and she pays tribute to that cleansing experience with a track of the same name. 
Despite the subject matter, her songs are full of cascading beauty and rich textures that get to the very essence of the soul. Stripped back tracks like 'Your Life Has A Special Meaning' sit perfectly alongside the more up-tempo, 'Dance To Each Others Beat' which was inspired by the Black Lives Matter movement. 
'She Sings, She Soars' is just a mere stepping stone on the waters which cast their translucent healing ripples to an audience who will find her message the antidote to all their needs. As her voice soars into the souls of her fans, she will forever fill the Grace in their hearts and leave you with the feeling that love is always kind.
"I am passionate about sharing my story through my music and bringing healing, joy and inspiration with the message that abuse is not love. Because love is always kind. We can be free from the chains of abuse and live the life we deserve and were born for."
Facebook: https://www.facebook.com/julieannegrace7
Instagram: https://www.instagram.com/julie.annegrace/
Website: https://julie-annegrace.com/
Spotify: https://open.spotify.com/artist/5UVdpbrqU9zuXIt9tS9OHz
YouTube: https://www.youtube.com/@julie-anneshapiro1086/featured