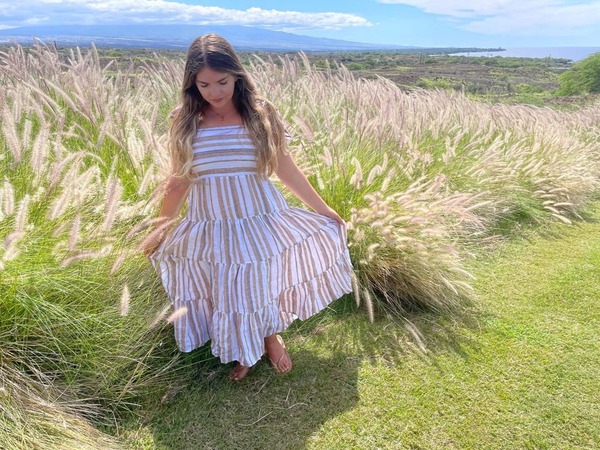 @skopemag news – friday – january 20, 2023 @ 2 pm est
@skopemag HQ – http://smarturl.it/skope
@skopemag Menu – https://skopemag.com/2022/07/11/skopemag-editorial-services-the-menu
Nashville Singer, Songwriter & Producer Phillip LaRue Releases New Track "Never Break"
Inspired by his wife when she was missing her hometown in the central coast of California, LaRue tips his hat to the sadness she was feeling at the time. "It plays off the metaphor of waves. We're making a wave together that never breaks," he says about the track.
Angela Saini Assures "It's Ok" with New Self-Acceptance Anthem
Self-acceptance anthem "It's Ok" was written for her friend and collaborator Derek who passed away unexpectedly, but it also applies to pandemic depression. "That's the most personal song I've written," Angela says. "Sometimes we don't know what to do with sadness and depression, and I want people to know it's fine to crawl into a ball—it's okay not to be okay," she says.
SUPER JUNIOR Tells All With Release Of Disney+ Documentary, 'Super Junior: The Last Man Standing'
SUPER JUNIOR spills the secrets of a long and successful career within the K-Pop industry via their Disney+ documentary Super Junior: The Last Man Standing, which is out now.
Debuted in 2005 and setting themselves apart from pre-existing groups, SUPER JUNIOR showcased what it was for a group to be all-round entertainers. The documentary, Super Junior: The Last Man Standing, contains honest stories dating back to pre-debuts days that have never been heard before…until now.
JULY TALK release new album 'Remember Never Before' and share lyric video for 'When You Stop'
The Lucid and Insane Clown Posse Vocalist Violent J Re-Imagine Faith No More's 'Epic' with 'Sweet Toof'
Eclectic hard rock band The Lucid, which features vocalist Vinnie Dombroski (Sponge), actor/guitarist Drew Fortier, bassist David Ellefson, and drummer/producer Mike Heller have once again joined forces with legendary underground rap icon Violent J (Insane Clown Posse) for a re-imagining of Faith No More's "Epic" titled "Sweet Toof".
Alt-pop group Ripe share new song; new album out March 10
Bright Blues sees Ripe pushing their already buoyant sound towards new heights with sleek grooves, bold melodies, and an all-encompassing approach that truly showcases the full scope of their wide-ranging musical vision. Highlights include such recently released tracks as "Noise in the Forest" and "Settling," the latter of which cracked the Top 25 at both AAA and Alternative radio and was greeted by applause from Melodic Magazine, which wrote, "A jubilant display of horns and guitar, 'Settling' attempts to push away restrictive thoughts or feelings. The track is all about living a fulfilling life, not settling or stopping for anyone who gets in your way." Both tracks are joined by stripped-down acoustic versions streaming now.
AUSTIN'S MOST SUCCESSFUL ROCK BAND BLACK HEART SAINTS RELEASE NEW SINGLE "HUMAN XSTACY" VIA CLEOPATRA RECORDS
Black Heart Saints, consisting of Josh Ross (Vocals), Mark Sean (Guitar), Nathan Flores (Drums), and Ian C.G. (Bass), announces the release of their new single "Human Xstacy" in association with legendary label Cleopatra Records. Slated for release on January 20, 2023, the song was produced by Geno Lenardo (FILTER, DEVICE) and mixed/mastered by Ron "Bumblefoot" Thal (Guns 'N Roses, Sons of Apollo, Asia).
THE ROCKET SUMMER Kicks Off 2023 With Euphoric "Stuck Inside Your Light"
"'Stuck Inside Your Light' started with a burst of auditory illumination in my studio," says THE ROCKET SUMMER brainchild BRYCE AVARY about his brand new single "Stuck Inside Your Light," which is out today on all DSPs. Extracting bits of trip hop, electro and shoegaze, the track swirls around like a cyclone around his trademark epic chorus.
GENRE DEFYING BAND LYLVC RELEASE DEBUT EP 'PERFECT DRUG'
Perfect Drug encapsulates LYLVC's range of musical influences, and their ability to draw from each making a musical journey through rock, hip hop, alternative, and electronica. The instrumentation drives each song forward behind the powerful voice of singer Alyse Zavala and the technical raps of co-lead vocalist Oscar Romero.
Chad Tepper & Matisyahu Share Sentimental New Song "Buy Us A House"
Known for his unrelenting optimism and animated personality, LA based alt-rock artist Chad Tepper translates his enthusiasm for life into upbeat, pop-tinged alternative rock. Today, in collaboration with singer/rapper Matisyahu, he dedicates their earnest new track "Buy Us A House" to his mother. Check out their music video below:
YOVA — Return With: 'Hurt Like No Hurt' Digital Bundle || + Watch Intimate Session Video For "Rain"
Described by the duo as "departing from a place where Giorgio Morodor meets John Barry, to a destination where The Stooges meet The Supremes", the track was arranged by legendary Rob Ellis (PJ Harvey, Anna Calvi).
SCayos Debuts Soothing Vocals on 'Whatever Happens, Happens' Album 
Today 20-year-old vocalist, producer, and composer SCayos shares his newest LP, entitled Whatever Happens, Happens. The 12-track LP features collaborations with Souly Had, santpoort, Relyae and more, as well as two tracks with fellow Nettwerk artist Presence. Whatever Happens, Happens builds on SCayos' October EP You, which received coverage from Lyrical Lemonade, Ones to Watch, Sparky WTF and more.
PiPEllA Releases Euphoric and Dreamy Single "Afterglow"
Indie orchestral rock riser PiPEIIA has released her new single, "Afterglow," a whimsical take on the mystical feeling arising after having experienced a euphoric moment. "Afterglow" is now available to stream and download on digital platforms worldwide.
Dane Louis Releases "Fire" New Track
Dane Louis ignites a "Fire" in a chilly winter with his brand new, rural-rock release – available everywhere now. The soundtrack of a good time, "Fire" melds electrifying rock-driven guitar, commanding vocals and robust production to set speakers ablaze.
Singer-Songwriter Col Gerrard Shares New Single 'Nowhere'
London based singer-songwriter Col Gerrard returns with the new single 'Nowhere'. Growing up in London, having signed his first record contract when he was 19 years of age with Warner-Chappell, Col has made a name for himself writing for television and film as well as other artists. After leaving music for a while, running his own business before then entering the world of film as a writer and director, Gerrard has gone full circle and now come back to his first love, music.
Outlaw Pop Artist DEVORA Releases New EP 'God Is Dead'
The EP contains four songs, with previously unreleased track "Bonesaw" leading the way. DEVORA says of the ominously enchanting track: "Bonesaw" is about a night in a motel room gone wrong, in a dark direction. It's a voyeuristic impression of the lines between romance and impulse being heavily blurred. The song opens with seemingly illusive pretty snapshots of an all-American day dream, but progressively turns morose and ends with a bonesaw left in the motel room sink. I used to read a lot of medical textbooks as a hobby and one of the surgical tools from the civil war era, the bonesaw, always intrigued me. I have a couple of vintage ones at home". The music video was directed by Felicity Jayn Heath.
Nashville Duo Zach & Maggie release long-awaited new album, 'The Elephant in the Room'
Nashville duo Zach & Maggie meld the clean, lighthearted simplicity of Americana, Bluegrass, and Folk Pop, drawing inspiration from a diverse background of genres and artists, and honing their talent through years of experience as background musicians. Zach & Maggie's newest album, The Elephant in the Room, out today, strikingly showcases an eclectic musical knowledge and delightfully playful storytelling.
Marked;Life New Single "Critical Hit" FFO: Spiritbox & Northlane
"'Critical Hit' is the first song we have released in 2 years. We made it a goal while we were in the studio to make something drastically different from our previous releases and even try to incorporate different genres into metal music. And I can say we successfully achieved that goal in this song especially with the help of our new guitarist Joesph Allie who brought a bunch of new elements to the Marked;Life sound."
YOUNG THUG JOINS PHILMON LEE FOR "BABY DON'T CRY"
JESUS PIECE announce new album '…So Unknown' out 4/14 on Century – Share lead single / video "Gates of Horn" – North America Tour Next Month
Jesus Piece has created an effort that never fails to impress, gets to the point and never gets in its own way. And much like their frantic live show, their patented mid-tempo sound is only a jumping off point to chaos- ably utilizing half-speed breakdowns, left-turns into riffage at breakneck speed and moody ambient atmosphere effectively.
Alternative Rock Band DON'T BELIEVE IN GHOSTS Release Official Music Video for Single "Always Right"
Austin hardcore band Mugger share video for "Not The One,"
Mugger is a hardcore band formed in 2022 in Texas that features members of Creepoid, Lovelorn, The Well, and Radioactivity. Their self-released demo cassette Demo sold out immediately upon release, and was described by New Noise Magazine as "eight hypnotic tracks which explode into a furious melody…meshing their world of punk and hardcore music, turning listeners into fans, and leaving their new following wanting more."
OLIVER HELDENS DOES IT AGAIN WITH LATEST INNOVATIVE SINGLE "OOPS" (WITH KAREN HARDING)
Dutch hotshot Oliver Heldens continues to impress, dropping the radiant new single "Oops." Featuring the ear catching vocals of singer and songwriter Karen Harding, the new release is an exercise in fusing the old with the new, weaving in and out of inspirations from decades past to land on a modern dancefloor hit. Primed for everything from the radio to the club, Oliver Heldens and Karen Harding's new single is out now via RCA Records and the mighty Ministry of Sound.
GRAVEHUFFER Release Video for "Blueprint For An Early Grave"
GRAVEHUFFER have unleashed a video for their ferocious new track "Blueprint for An Early Grave". The song is from their upcoming album Depart From So Much Evil will be released on February 17th via Black Doomba Records.
The band comments "This album is our attempt at writing something epic, and we hope you're along for the ride. There's still plenty of intensity to go around for all the maniacs regardless!"
rising artist SABRINA SEKULOSKI shares "Red Convertible" – LISTEN
Today, the rising Sydney, Australia-based singer-songwriter Sabrina Sekuloski shares her new track "Red Convertible" on all streaming platforms. "Red Convertible" was co-written with her father Sasha Sekuloski, a singer, songwriter, and guitarist himself, and produced by renowned producers Ken Caillat (Fleetwood Mac) and Mikal Blue (Colbie Caillat, Jason Reeves, Jason Mraz, Five For Fighting and OneRepublic).
PiPEllA Releases Euphoric and Dreamy Single "Afterglow"
Today, cinematic pop-rock artist PiPEllA released her new single "Afterglow." PiPEIIA is a storyteller committed to crafting universes, building worlds, and immersive creative projects for her listeners. Inspired by imagination, fantasy, soundtrack elements, and indie rock energies, the Nashville-based rising artist is an ever-curious explorer who presents an eclectic mix of genres.
OUT NOW: French DJ/Producer/Vocalist Folamour Unveils New Single 'Freedom,' From Forthcoming Album
BUZZING ARTIST, PRODUCER, AND SONGWRITER, KID CULTURE DROPS MUSIC VIDEO FOR ANXIOUSLY AWAITED DEBUT SINGLE "KEEP IT"
The track reflects his penchant for shimmering soundscapes architected with ethereal beats and glossy synths. Above this glistening backdrop, his lyrics evoke memorable imagery which the accompanying visual perfectly captures as it transports Kid Culture to a tripped-out desert landscape with high fashion ambition, stoic models, and unpredictable action. Directed by Daniel Iglesias Jr, it seamlessly complements the otherworldly spirit of his vision.
New Music This Week – Måneskin, Mac DeMarco, Ladytron, Brainiac and More
New Releases for January 20, 2023 – Here are the AllMusic editors' picks for the most noteworthy releases this week. Looking for more? Visit our New Releases page.
The Kody Norris Show's New Single "I Call Her Sunshine" Available Now
Award-winning country & bluegrass group, The Kody Norris Show is excited to announce their new single, "I Call Her Sunshine!" Premiered digitally by Cowboys & Indians, "I Call Her Sunshine" is a true "love at first sight" tune that paints the picture of a lonesome traveler who meets the girl of his dreams and will spend the rest of his life trying to find her once again. As seen in the music video, the outcome has a happy ending with banjoist, Josiah Tyree taking the lead in true, traditional bluegrass fashion, The Kody Norris Show proves once again why they are becoming a leading name in the bluegrass world.
Music Video Premiere: The Kody Norris Show's "I Call Her Sunshine"