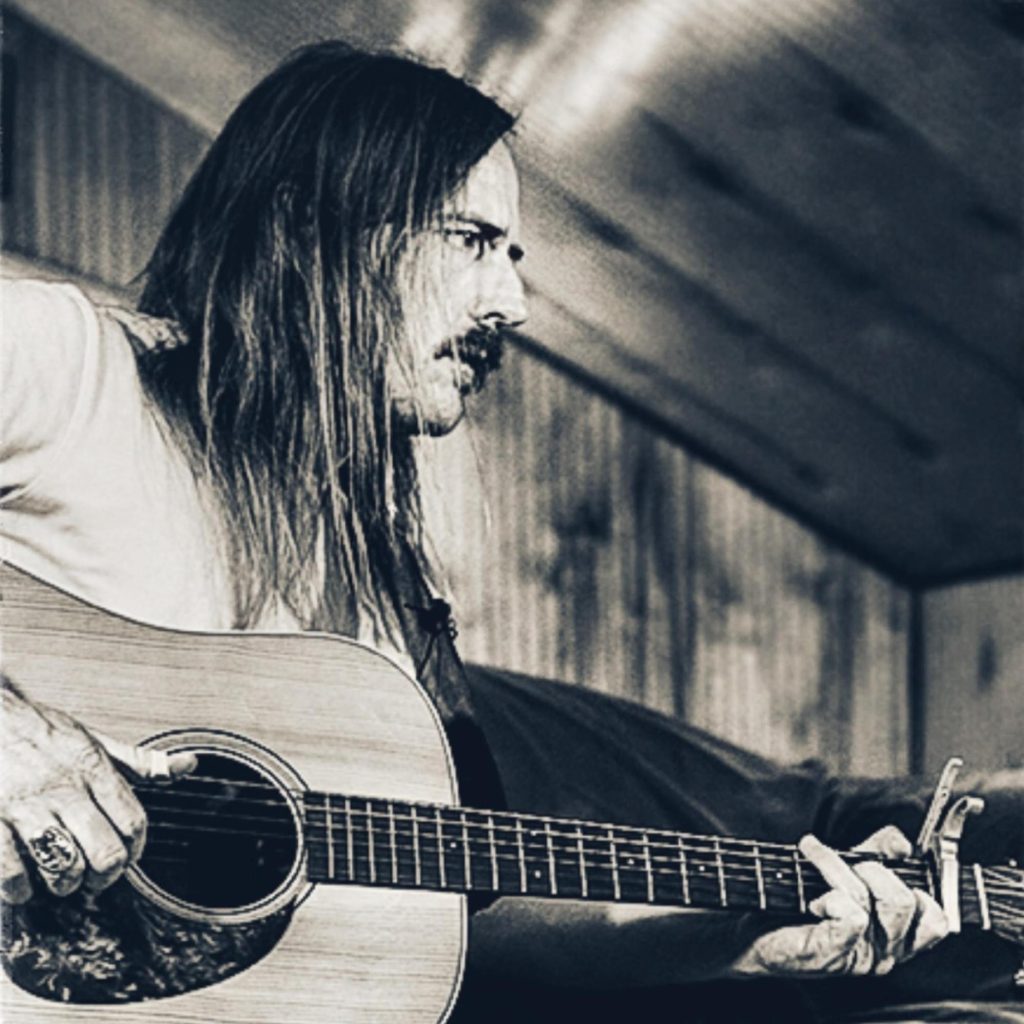 If you like the emotion and passion created by the likes of Passenger or Nick Drake, the raw emotion created by Louisiana based Reece Sullivan could be featuring on your playlists very soon in line with his latest singles All the While I was Away and Don't Fail Me Now, taken from his soon to be released album, Gethsemane. Recorded at Techno Sound Studio, run by Nelson Blanchard of LeRoux, Reece creates a sound that underlines years of honing his craft, as he explains –
'I love piano and guitar, of course. If I haven't played piano for a spell, it feels like home and childhood. I also definitely love French Horns and Pedal Steel, too, and use both often.'
Reece started playing piano when he was 6, he got his first guitar when he was 15, and started writing songs when he was 16, even briefly majoring in piano in his early 20s.  So clearly he is a real inspiration for those who feel a desire to create music. To underline this heritage of music creation and learning he was inspired as well by his grandfather giving him a Marine Band Harmonica in the key of C. The love of that harmonica was formative in his music creation from an early age even when he felt he had lost it only to have fate strike lucky finding it in the back of a toy 18-wheeler.  That harmonica ended up with a dent in the middle of it. When he was 20 he bought another, new Marine Band Harmonica in the key of C, ending up being very much part of the music he recorded in his early years. The love of the harmonica would therefore highlight to many his unsurprising love of acts who also embraced the instrument with two of his favourite albums being The Freewheelin' Bob Dylan . . . and also Queen City Blues by Clay Parker.  Once he started recording, it seemed quite natural for him to try his own interpretations of such classic albums and the development of his style can very much be heard both in his two new releases and his new album.    
Recent months have been very busy for Reece with a diligent output of his music: The Riverband (Dockside) – a single released December 9th, Arkansas – an album released August 5th, and Middle Sea – an album released April 2021.  There are full band albums and more produced, but Gethsemane takes a markedly different direction. Yet Reece's love of music does not just mean one track being released after another, as it is clear there is almost a mysticism in much of his work, a spirituality; who knows? – maybe even guided by Bob Dylan himself!
'One of the bigger musical breakthroughs' Reece outlines, 'was in my late twenties when seemingly overnight I became capable of fingerpicking on a much higher level than before.  What I find strange about it is that it just happened without having worked towards it really at all.  And it happened very quickly.  In my mind, it's like I'd listened to so much Dylan that something occurred subconsciously.' 
So, with Bob Dylan's spirit very much at the forefront of a great many of his tracks, Reece is aiming to make 2023 a breakthrough year for him. So, check out his music links and the download links for his new tracks and watch out for Gethsemane as it grows and grows in the next few months.
Facebook: https://www.facebook.com/reecesullivanmusic
Instagram: https://www.instagram.com/reecesullivan/
Website: http://reecesullivan.com/
Spotify: https://open.spotify.com/artist/1HENquz2nFyiFpcsQXSfVq
Soundcloud: https://soundcloud.com/reece-2