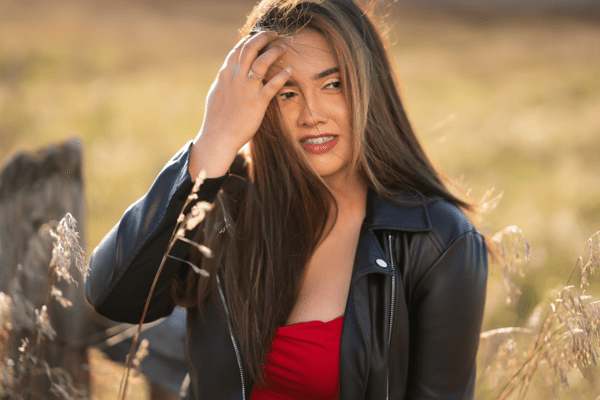 @skopemag news – tuesday – january 17, 2023 @ 8 am est
@skopemag HQ – http://smarturl.it/skope
@skopemag Menu – https://skopemag.com/2022/07/11/skopemag-editorial-services-the-menu
K-Pop Supergroup 'GOT the beat' Release Debut EP, 'Stamp On It'
"Stamp On It" is an impressive dance song with a catchy piano melody and punchy 808 bass beats, with lyrics about reaching the top of a fierce stage competition with energetic vocals imprinting GOT the beat's one-of-a-kind identity. The music video shows scenes resembling blockbuster movies, while presenting the members' mesmerizing and refreshing vocals. The six track EP also includes "Goddess Level," a self-empowering track about having faith in oneself, "Alter Ego," which tackles the seriousness of environmental concerns, "Rose," which likens beauty to sharp thorns on a rose, "Outlaw," with brave and confident lyrics, and "MALA," which expresses a cool attitude of living carefree and in the moment.
GRANDMA'S ASHES: effervescent new video "Aside" online now!
Parisian progressive alt-rock ladies GRANDMA'S ASHES reveal another stunning video clip taken from their upcoming debut album 'This Too Shall Pass' – due out on February 17th 2023 via Nice Prod. Soaked images and coming out topic are peppering an explosive heavy prog track.
Rockshots Records – Return To AVALAND – New Album "The Legend of the Storyteller" ft. Guests From TSO, Edguy, Sortilège Out March 2023; Streaming First Single "Crimson Tyranny"
"This album, as the first one, is a journey, a trip out of our world, into the universe of Avaland. We enjoy seeing Avaland as a great saga, as a movie, or series. We feel like listening to Avaland is like watching Game Of Thrones, The Lord Of The Rings, or reading comics, it's an escape from everyday life. For this album, we took a lot of inspiration from Game Of Thrones and Arthurian Myths. We love fantasy and mythologies and we also find ourselves having a great fascination for alchemy and esoterism. Time is also a great subject, it's mystical… in fact, time will be at the center of this saga. This new opus is showing a heavier and darker atmosphere of Avaland's theatrical universe. Are you ready to be part of "The Legend Of The Storyteller"?"
Why am I so sad?
ARNE HEESCH Releases "Sick Of Saying Goodbye" Video; Debut Solo LP From Treedeon Guitarist, Demons Are Scared, Out Now On Mainstream
German artist ARNE HEESCH today presents a new video for "Sick Of Saying Goodbye," one of the heartfelt songs found on his debut solo album, Demons Are Scared, which saw release through Exile On Mainstream in February 2022.
[Video] Bugsy H. & Lord Willin – Berkley Heist prod. by IIario + IFC Classics (Album Stream)
Boston's Bugsy H. and Providence's Lord Willin connect for the heist of the century in their new video "Berkley Heist." The song showcases their off-kilter rap flows over a melodic sample chopped backdrop produced by IIario (for IFC Productions). The track is taken from their new duo project "IFC Classics" coming very soon!
[Video Submission] BlackLiq & Ohbliv – Good prod. by Ohbliv
Richmond Virginia's Hip-Hop Renaissance Man BlackLiq and legendary producer Ohbliv bless us with the visuals to their relatable single "Good." On this song Liq speaks his mind on the matters of the heart and the woman who helped him on his journey. "Good is the reminiscent feeling people get when they visit a place that was once special to them and their partner. The foliage is dead for the most part, but love never dies." – BlackLiq on the visuals of "Good"
GEORGE BIRGE SHARES THE NEW TRACK 'COWBOYS TALKIN'' – WATCH THE VIDEO HERE
"I wanted to write a love song with some edge, a little rock with a little Texas storytelling," says Birge of the inspiration behind the new song. "Once I had that first line, 'over a beer and under a Stetson' I knew we were onto something special!"
CANCERVO: Italian Doom mountaineers drop new single
Italian heavy riffers Cancervo's 2nd album, II, will be out digitally and on multiple variations of vinyl on 27 January 2023 via Electric Valley Records. As the final (and second) preview of the album, Cancervo shares the third track, "The Cult of Armentarga," a portrayal of a mystical church located on the Monte Cancervo — the mountain that stands as the inspiration behind the band's moniker as well as the music.
ZWB Releases Official Music Video for "Right Back At It"! FFO: Mötley Crüe, Van Halen, Guns n Roses, ACDC, Dirty Honey, Greta Van Fleet, Jimi Hendrix
California heavy rock band (ZWB) has revealed the official lyric video for "Right Back At It," off of their freshly released album, Up & Running. The lyric Video was directed by Aaron Newton, and produced by Teardrop Studios.
BENEATH MY FEET Unleash Music Video for New Single "One More Time"! New Album "In Parts, Together" to be released on March 3rd!
After the release of the first two singles "Dig My Grave" and "Caught In A Hurricane", the Swedish metallers of Beneath My Feet follow up today with their brand new single "One More Time"! The track is released together with a music video, which you can watch here:
THE GOLDEN GRASS: new track "Howlin" streaming
Brooklyn-based classic heavy rockers THE GOLDEN GRASS announce the release of their new full-length "Life Is Much Stranger" this April 7th on Heavy Psych Sounds. Listen to their brand new track "Howlin" exclusively on The Obelisk!
The Golden Grass Premiere "Howlin'"; Life is Much Stranger out April 7
Out Today: Kendra Gabrielle Paints 2023 "RED" with Colourful Single
Kendra Gabrielle is ready to paint 2023 her favourite colour with witty new single "RED," produced by CMAO nominee producer Shawn Moore. The singer, songwriter and multi-instrumentalist is a fresh-faced indie artist in the country music world.
Inspired by a joke about being attracted to red flags, "RED" captures the true Kendra, showcasing her sassy and upbeat persona.
QUARRY — Releases New Post-Punk Jam: "Kick The Void Outside" || + New Album 'Positioning The Sun' Available 20 Jan
QUARRY returns in 2023 with "Kick The Void Outside". Premiered today by Amplify Music Magazine, the new single arrives ahead of the UK release of his album 'Positioning The Sun' on 20 January 2023.
PREMIERE // QUARRY breaks into the 2023 with "Kick The Void Outside"
MA's Alternative Hip Hop/ Pop Punk Artist Vincent Tesoro Continues His Process With New "Too Close For Comfort" EP
Alternative Hip Hop/ Pop Punk artist Vincent Tesoro continues the journey following his Shooting Stars & Broken Halos album with a new Too Close For Comfort EP. Produced by Balloon Beats and engineered by Don Ziglioni and Loud House Audio, the emo project ranges in concepts from mental health, self love, empathy, and pain. "The theme of this record is to simply accept your feelings, work through your trauma and celebrate the gift of life no matter how chaotic and dark it can be sometimes. Clocking in under 15 minutes it's not even a therapy session, closer to a meditation, either way the same results apply. This record is the behind the scenes insider look of how I view my own identity and process my thoughts and emotions" says Vincent. Check it out now on your preferred DSP.
"Ugly Crier" Fastest Growing Pop..
In the two years since Olivia Rodrigo's "Drivers License" redefined what a gargantuan chart hit could sound like, its spirit of confessional pop via alternative angst has permeated far and wide. At the top of 2023, Ghostbusters: Afterlife actress and recording artist Mckenna Grace aims to capture a similar magic with "Ugly Crier." "Ugly Crier" opts for theatricality without bombast to tell her story. This particular tale also boasts power chords, shout-along self-deprecation, and a thrilling finale that cranks up both the drama and the volume. —MTV
17-Year-Old Rap Sensation J Noa
J Noa, the self-proclaimed "daughter of rap," made waves last year due to her lyrical prowess, ability to freestyle and razor sharp lyrics. Hailing from the Dominican Republic, the 17-year-old raps about her own life experiences and the grim reality of growing up in the hood. The rapper recently signed with Sony Music Entertainment and is poised to be one of the most promising artists in the Latin urban genre. In just a few months, J Noa has amassed +100K followers across socials and +500K views on her music videos. Her debut release under Sony Music, "Qué Fue," was a critique on how DR's government handles social and economic issues which garnered her press from her peers, media and industry tastemakers.
FEVERHILL Premiere New Single "Trapped Under Lies"
FEVERHILL, the modern metal act from Greensboro, NC, will release their debut album Follow Me [Down] in late spring 2023. Striving to create killer tracks with a powerful sound, the band also believe in breaking image stereotypes in rock and metal music supporting body positive thinking and culture. Today, the band has teamed up with Metal Insider to premiere the first single, "Trapped Under Lies".
BELUSHI SPEED BALL Release A Live Shot Music Video For "Ravioli Ravioli Give Me the Formuoli"
Enigmatic rockers BELUSHI SPEED BALL have revealed a new, live shot music video for "Ravioli Ravioli Give Me the Formuoli" from their headlining set from Sweater Fest 2023, a winter festival of local music and coat drive for Kentucky Refugee Ministries. The raucous performance is exactly what you'd expect from the wild bunch in BELUSHI SPEED BALL, complete with WWE style moves. Watch the video HERE.
New boundary pushing Kety Fusco harp single '2072' out today!
The composition of this track is based on a live granulation of Kety's electric harp, combined with drone sounds created with a pulsating massager on the soundbox of the 47-string classical harp, and vocal reminiscences emitted by Kety with scratchy screams inside the harp soundboard, which decorate this post- classical sound.
Finnish electronic artist Detalji announces debut album Truly + shares new single 'Caribbean'
Detalji is a performing artist and dance music producer based in Helsinki, Finland. Influenced by trance, early 90's rave and 80's pop, she has received acclaim for her unique sound and visceral live performances. On March 31st, she is set to release her debut album, Truly, a simultaneously nostalgic yet forward thinking love letter to club culture, joy and queer love. Today she has shared 'Caribbean', the first single to be taken from the album.
JESSICA WINTER RELEASES NEW SINGLE 'CLUTTER' FEAT. LYNKS
On 'Clutter', Winter continues to demonstrate why she has been regarded by a wealth of publications – including Rolling Stone UK, DIY, Dork, Gigwise, So Young, and more – as one of the best up-and-coming alt-pop acts on the scene today. On the track, she traverses through an escapade of stimulating beats and hooks as she blends her signature mix of synth-pop and 80's glam. The collaboration with Lynks was born out of the pair's long standing friendship, having also played a special show at the Brixton Windmill together before Christmas in aid of Brixton Soup Kitchen.
SOFTCULT share new single 'Dress'
"This song is about consent; it's about saying 'no' and having it happen to you anyway," Mercedes explains. "It's about being followed while walking alone at night or being cornered in a bar when we're just trying to have a night out with our friends. It's about the lingering fear and trauma that haunts us long after these experiences have happened. It's about how these experiences make us feel powerless and change the way we see ourselves."