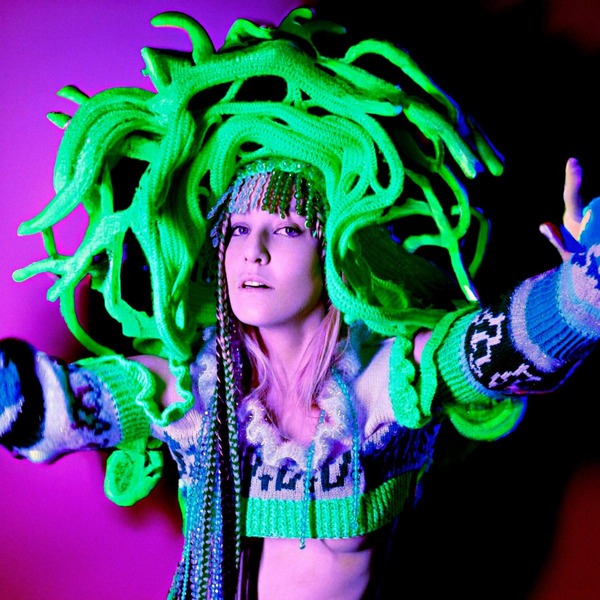 @skopemag news – saturday – january 14, 2023 @ 5 pm est
@skopemag HQ – http://smarturl.it/skope
@skopemag Menu – https://skopemag.com/2022/07/11/skopemag-editorial-services-the-menu
Circa Waves Release New Album 'Never Going Under' Via PIAS / Lower Third
Never Going Under is the band's highly anticipated fifth album, which is out today via PIAS / Lower Third, and features the singles "Hell On Earth", "Do You Wanna Talk", "Carry You Home" and "Living In The Grey".
Never Going Under is the encapsulation of a continued upward trajectory for Circa Waves over the last decade. Becoming one of Britain's most influential and adored guitar bands across five genre-defining albums.
Dust Biters Announce New Single & Video "Progeny"
In conjunction with the record release, Dust Biters released two collaborations: a burger with the lauded metal authority Kuma's Corner that unites ingredients from each member's native region, and the "Guilt Gose" with Metal Monkey Brewing – a traditional German-style sour wheat ale spiced with habanero peppers and pineapple, an allusion to the band's penchant for musically blending the spicy and sweet.
SAM SMITH PREMIERES OFFICIAL VIDEO FOR NEW SONG, "GIMME," (FEAT. KOFFEE & JESSIE REYEZ)
Recorded in Jamaica, "Gimme" is from Gloria, Smith's fourth studio album, which will be released on January 27 via Capitol Records. Describing the track as "filth!," Sam Smith says, "I'm a sexual person, I like sex. It's something I'm teaching myself to not be ashamed of. Me and Jessie were basically drunk, drinking whisky in Jamaica, two in the morning, running around absolutely wasted, like two girlfriends having a laugh."
ORGY Drops "Empty" Single
"I'm excited to finally start getting these tracks out for Orgy again. As we move toward a new direction musically speaking, I wanted to put a track out that has a bit of that signature Orgy sound, and hint at what's coming next. Hope everyone will see the big picture and enjoy this track called "Empty" about being drained from always trying to make everyone happy." – Jay Gordon
Matthew & The Mainstream Share New Album via V13 | 'Rom Core' LP Out Now
Rom Core was recorded over the course of three years, from Spring 2018 to Fall 2021 at Thundershirt Studios, in Echo Park, Los Angeles, CA. The album is produced by Thundershirt (Scott Seiver and Tim Young), mastered by John Spiker, engineered and mixed by Scott Seiver. Guitars and bass by Tim Young, drums by Scott Seiver, backing vocals by Seiver, Young, and Lurie. Keys by Matthew Lurie with contributions from Larry Goldings (STYBSG, Temporary Living Situation). String quartet (Baby You're Too Good To Me) features Tom Lea, Ji Young An, Adrianne Pope, Chris Ahn. Sebastian Steinberg plays upright bass (Brian Dryin'). Isaiah Gage plays cello (Gonna Wait, Brian Dryin'). Horns section (STYBSG, Chorus) features Steve Scalfati. Percussion by Davey Chegwidden.
Feel Good with Matthew & The Mainstream's 'Rom Core' Album Premiere
INTRODUCING MACEI K: WATCH THE CHARASMATIC SIXTEEN YEAR OLD STAR IN NEW MUSIC VIDEO "GIMME DAT"
Baton Rouge born – now Houston based rapper and YouTube star Macei K releases her newest song "Gimme Dat" via Signal/Columbia Records. The vibrant sixteen year old boasts confidence and charm in the Ajayvis directed music video.
For Skope: Disco-house duo 2Awake debuts on KSHMR's Dharma with their 1st single ever "Wanna See You Dance" (out now)
Rob Kovacs Releases Chillwave Single from Immersive VR Score
Acclaimed composer, pianist, and singer-songwriter, Rob Kovacs presents his new ungrounded single, "Star Forge," off the upcoming virtual reality game soundtrack, STRAYLIGHT, which he entirely scored and engineered. "Star Forge" is an immersive, sound-swirling, warm, chill synthwave track that elicits feelings of wonder, exploration and endless possibilities. Inspired by the abstract and brilliant world of the revolutionary VR experience, this song utilizes a retro synth (Prophet 5) and runs it through modern technology to create a sound unlike anything out there currently.
CHANEY Deals With Disastrous Love on Disco-Fueled House Single "Out Of My Depth" ft Nu-La on Insomniac Records – OUT NOW
Swindon native Chaney is a UK singer-songwriter turned internationally renowned dance music producer with an unshakeable connection to great British rave and club-focused grooves. He's making his debut on Insomniac Records with a disco-flecked anthem "Out Of My Depth," which finds him roping in the talented vocals of Nu-La (otherwise known as Nuala Bennett-Wilford), pairing her diva-ready belting with warm piano chords, funky guitar riffs, sashaying drums, swirling strings, and woozy synths. Chaney has enjoyed radio support from Sirius XM, BBC R1, including Danny Howard, Sarah Story, Jeremiah, Arielle Free, Dance Anthems. He has an upcoming gig at North Shore Troubadour (Liverpool).
ATLANTA'S HOTTEST RISING STAR 21 LIL HAROLD RELEASES NEW ANXIOUSLY AWAITED DEBUT ALBUM AFTER THE CURSE
The 12-track body of work spotlights his impressive progression both sonically and visually. Among many highlights, he sets the tone for the project with the intense, yet infectious opener "My Real Dawgs" [feat. Young Nudy]. Elsewhere, cinematic classical piano blazes through an ominous beat on the standout "Ain't On None" [feat. 21 Savage]. He and the Slaughter Gang founder and GRAMMY® Award-winning multiplatinum rap superstar ignite an undeniable back-and-forth. Nardo Wick pulls up on the anthemic "Give No Fcks," while the finale "Black Mobb" culminates with bright keys and upbeat rhymes from 21 Lil Harold as it illustrates his melodic sensibility.
ENDURE THE AFFLICTION RELEASE FIERY NEW SINGLE, "WITCH"
Louisiana-based, metalcore unit Endure The Affliction has their latest single "Witch." The feverish track is highlighted by the group's intricate guitar work and double entendre lyrics depicting a modern-day witch hunt, but ultimately, symbolizing a tumultuous relationship.
"The song is written about having dealings with a witch and getting screwed over, ultimately ending in the classic 'burning of the witch' cliche. However, this is all actually metaphor for the double standards of modern romantic relationships, the inherent ungratefulness that persists within them, and the desire to get out of such a situation."
40 Octaves Below Addresses Humanity's Collapse With New LP
Vancouver-based electronic/industrial artists, 40 Octaves Below have just unleashed their highly-anticipated full-length release, MetaVersUs; revealed in an unprecedented time of misinformation and global media manipulation.
We stand at the precipice of a "New World Order" and trans-human enslavement. It's an Orwellian nightmare of censorship, media programming where the surrender of our freedoms is unfolding around us.
SIENA ROOT Reveals Third Video/Single "Keeper Of The Flame;" Revelation Full-Length Nears Release Via Atomic Fire Records
Sweden's SIENA ROOT will release their eighth studio album, Revelation, on February 24th through Atomic Fire Records. In advance of the record's release, today the band reveals a lyric video for the track "Keeper Of The Flame."
SAMTAR's "Shadow of the King's Charade" Out Now
Shadow of the King's Charade, the newest album from alternative one-man band SAMTAR is out now. Comprised of 13 wildly imaginative compositions, the album stands out as an artistic, genre-blurring journey through the multiverse.
Knock2 Releases Explosive Bass House Heater "Make U SWEAT!" from Forthcoming EP on NIGHTMODE – OUT NOW
San Diego-based producer Knock2 is an Asian American producer who has been lighting up festival stages with a slew of banging bass house hits and trap anthems. He's currently plotting his way towards his forthcoming 'ROOM202' EP on NIGHTMODE. The lead single "Make U SWEAT!" is another instant bass house classic that raises the temperature with its infectious melody lead, shuffling drums, futuristic sound design, zany vocal chops, and a playful energy that will leave crowds soaking wet.
KATAPULT: Melodeath/thrashers' "Sweetheart Come" video
Swedish/Swiss melodeath/thrash combo Katapult unleashes the video for "Sweetheart Come," once again created by the band's visual wizards Florian Moritz and Johan Norström. The song deals with the heartbreaking story of German outsider artist Emma Hauck and the letters she wrote to her husband while she was institutionalized in a psychiatric hospital. Unfortunately, the letters were never sent.
Slow Fiction Share "In the distance, where it doesn't matter" Single via Alternative Press | 'Slow Fiction' Debut EP Due February 16, 2023
Brooklyn's Slow Fiction have gradually gained acclaim and local notoriety after releasing a slew of stellar singles in 2022 (including as double A-side, "The Cut" / "Niagara," and standalone tracks, "Nameless Harm" and "International Cherry"). In turn, the band has been found on bills all over the city, performing alongside acts such as Sports Team, Girl Skin (with whom they toured last spring), Native Sun, The Wants (mem. Bodega), Thus Love, Dead Tooth, and more, in addition to making an appearance at last year's New Colossus Festival (view the Paste live session).
Lush New Single from Henry Ryeder
"Back to You, Love" is a lushly retrospective single that evolves from bossa-nova charm into twangy jangle-pop enthusiasm.
Rohaan Delivers Elegant Drum & Bass Sophomore Single "Something In The Green" on HARD Recs – OUT NOW
UK-based producer Rohaan has become one of the most refreshing figures in the drum & bass realm, while continually exploring the many subgenres of bass music. He's returning to HARD Recs with his sophomore single, "Something In The Green," a lush drum & bass track underpinned by a romantic vocal. Soft and delicate singing glides atop a web of complex drum patterns, emerald-colored melodies, lofty pads, and airy textures. His label debut "Euphoric" was featured on BBC Radio 1 Introducing, included in Rohaan's George FM Drive Guest mix, and drew press support from FuxWithIt, The Music Essentials, Find Your Sounds, The Festival Voice. He has upcoming gigs at Countdown NYE, Visions Recordings showcase (Groningen), and headlining shows in Manchester and Louisville.