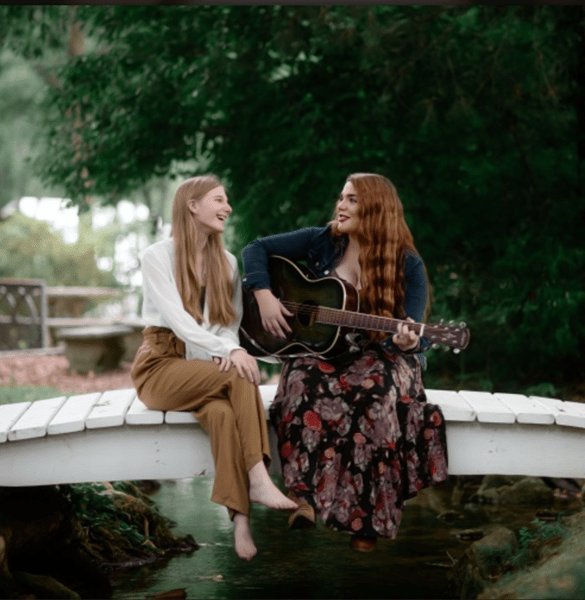 SistersJ-The sisters duo Elisabeth and Lily Jackson released their debut single "Open When" in the summer of 2022. The song went to #1 on both the Euro and International Indie music charts and #2 on the World Indie Charts. Their newest pop release, "Clearly" is filled with their magnificently tight harmonies and a sound you must dance to. "Clearly" is produced by the legendary Ted "Theo" Perlman, with the label Clinetel Music.
"The only one I can compare the SistersJ to is Whitney Houston. They have the same work ethic. They are some of the hardest working singers I have ever met".
-Ted "Theo" Perlman
"Clearly" is about seeing life a little more clearly through the eyes of love. Although it's only been out a few weeks, it is in the top 20 on the World and Euro Indie charts and #1 on BWRN.
SistersJ—two amazingly talented harmonies that blend perfectly. Effortlessly intertwining their vocals brings an undeniable magical sound each time they perform. They have performed on local television, radio, and national iHeart radio, churches, venues, and in countless show productions.
In 2016 the girls were finalists in Hendersonville, Tennessee's Got Talent, and performed live in front of 15,000 people. They were finalists again for Hendersonville's Has Talent in 2022. In 2019 they released the song, "You Shine Through" on iTunes and all streaming services.
Elisabeth just received her degree in music education with honors and is student teaching. Lily just graduated salutatorian and placed third in the nation with her vocal solos and is in the animation and filmmaking department at college. Both girls are multiple instrumentalists and have been performing on stage in musical theatre since they were young. Music has been empowering for both girls in their lives, and they want to share this with others hoping to bring some light into the world.