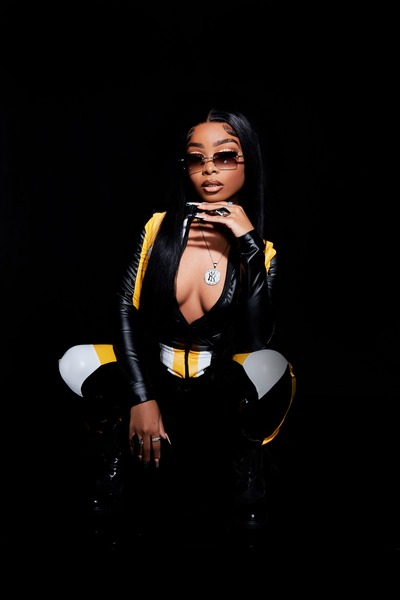 @skopemag news -monday – january 9, 2022 @ 10 pm est
@skopemag HQ – http://smarturl.it/skope
@skopemag Menu – https://skopemag.com/2022/07/11/skopemag-editorial-services-the-menu
Marcus Gad Shows Love For Home With "Long Way Home" with Easy Star Records
"'Long Way Home' is a song I wrote for my country, my island, when I was far away and felt the distance the most," Marcus says. "When you're away from home, surprisingly realistic memories sometimes pop up. They take on various forms: the smell of freshly squeezed kava, the texture of laterite gravel under one's foot, the particular light of sunrise on a Pacific island, or the intonation of an Elder telling a tale in a local dialect. So many things that bring me back to my land despite the distance that separates me from it…"
DAUGHTER is back! "Be on Your Way" out now, Album coming
Returning with their first studio album for seven years, Stereo Mind Game is a new chapter for Daughter. Released on April 7 on Glassnote Records, the group's third record follows Not to Disappear (2016) and soundtrack Music from Before the Storm (2017). After more than a decade spent depicting the darkest emotions, the trio of Elena Tonra, Igor Haefeli and Remi Aguilella present their most optimistic record yet.
Widows Gold shares "Never Had You At All," the final single from the new LP out Jan. 27
Today Widows Gold shares their new single "Never Had You At All" from their forthcoming debut LP, Love Drops. The band will play a benefit event for the Kulbaba organization in Venice on Feb. 4 which will raise money for children in Ukraine.
Hear The Gibson Brothers' New Single "One Minute Of You (Song For Annie Gray)"
Endorsed by such varied greats as Tom T. Hall, The Black Keys' Dan Auerbach, and Ricky Skaggs, The Gibson Brothers have long been heralded by those in-the-know as masters of their craft. Their latest effort, Darkest Hour, aims to make them household names. By taking universally known truths and feelings and distilling them into impeccable bluegrass, country, and Americana songs—and playing them oh so sweetly—Eric and Leigh Gibson connect with each and every audience member, longtime listener, and casual passerby. With their new single, "One Minute Of You (Song For Annie Gray)," their target audience is every parent everywhere who wishes to have (or have had) more time with their rapidly growing children. "Leigh wrote this song for his daughter, Annie," says Eric. "It's for all the parents out there who all know that time with your kids slips away quickly."
"You & Me" featured in Netflix's Ginny & Georgia!
"Don't Play With It" hitmaker Lola Brooke signs to Arista Records, new music in 2023
The signing is a career-defining moment for the Brooklyn native and NYC, marking a new era for Lola and the iconic label going forward into 2023 and beyond. The BedStuy bombshell stands at 4'9″ with monster lyrical prowess and larger-than-life-confidence. With over 50 million streams to date, Lola's most acclaimed hit, "Don't Play With It," stands as one of the most in-demand songs in today's current music landscape. She takes inspiration from artists like Eve, Lil Wayne, and Meek Mill, spitting with a sultry, yet gritty, aggression and the precision of a sharpshooter in songs like "Dummy Ummy" and her recent track "Here I Come." Rap giants like A Boogie, Future, Cardi B, JT, Meek Mill, and many more have been showing her love, bringing her out to command the crowd at their shows, and exclaiming that she's the next to blow –
WITCHROT Announce New Album Live At The Hammer
Sizzling, soulful and bewitching, WITCHROT is gearing up for their latest offering Witchrot: Live in the Hammer, due out for its international release March 10, 2023. All sleaze and psych, Live In The Hammer has the fuzz fueled quartet playing in the grease trap of Ontario. Smoky vocals overtop mesmeric psychedelic doom fill the room to the brim.
Julio Iglesias Jr. and Jewel Release Duet "Careless Whisper"
International recording artist Julio Iglesias Jr., has released "Careless Whisper," a spellbinding duet with four-time Grammy-nominated, multi-platinum singer-songwriter Jewel. The new rendition features Julio's warm, soulful vocals and Jewel's inimitably sweet voice paired with a delicate samba beat that breathes new life into the beloved George Michael classic.
Key Glock is the director and the star in new cinematic "Spike Lee" video
Key Glock always keeps us on our toes – from rocking a habit as an iced out nun in his "Forgive Me" video to channeling one of his fave filmmakers, the iconic "Spike Lee" in his new video. The cinematic clip finds Glock taking to the director's chair as he adds his own unique touch to He Got Game (1998) and Do The Right Thing (1989), two classic Spike Lee films.
Afro Nation Expands to US, Recruits Burna Boy & WizKid to Headline Miami 2023 Festival
Uniting the diaspora with brilliant music and breathtaking spectacle, Afro Nation is the world's biggest showcase for one of the fastest growing genres on the planet. Following successful festivals in Africa, Europe, and the Caribbean, Afro Nation takes the next step with Afro Nation Miami 2023, its first festival in the continental USA. Like previous Afro Nation events, the upcoming Miami festival highlights the best in Afrobeats, dancehall, hip-hop, amapiano, and other Black-led musical genres. Headlined by Afrobeats giants Burna Boy and WizKid, and featuring a powerful lineup of artists from Africa, the Caribbean, and across the globe, Afro Nation Miami touches down at LoanDepot Park on May 27 & 28, 2023.
LOSER dial down the muscle for introspective ballad 'Only One', announce single launch and share video
Alt-rock powerhouse LOSER welcome 2023, continuing the mapping of their new EP with the release of third single 'Only One' from their innovative 'Netflix-style' EP 'Stadium Dreams On A Bedroom Budget'. The only ballad from the EP, they sacrifice none of the power or refinement that has established LOSER as one of Australia's premier rock outfits.