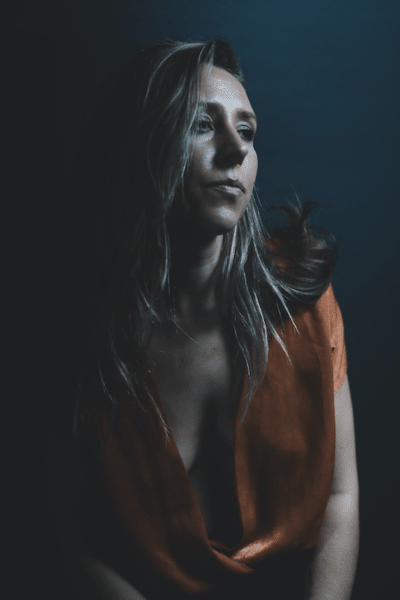 @skopemag news – friday – december 9, 2022 @ 5 pm est
@skopemag HQ – http://smarturl.it/skope
OUT TODAY: Dynamic Producer And Label Founder Kasztan Shares 'Mzella' (FFO: Bicep, Four Tet, Floating Points, and Ross from Friends)
Mount Westmore's New Album – Snoop, Cube, 40, $hort – Out Today!
The legends of West Coast rap, Snoop Dogg, Ice Cube, E-40, and Too $hort, announce the release of their new album, Snoop Cube 40 $hort, as the supergroup Mount Westmore. The album is available today via the label Mount Westmore, LLC. with MNRK Music Group across all DSPs. The 16-track project follows the group's recently released singles "Too Big," "Free Game," and "Activated" and features production by Rick Rock, Ant Banks, Big Zeke, Soopafly, Kato On the Track, Fredwreck, Dem Jointz, ProHoeZak, and others.
Cat Clyde Announces New Album 'Down Rounder' out Feb 17 | "Mystic Light" Single + Video
Canadian indie-folk artist Cat Clyde has announced her brand new studio album Down Rounder, due out February 17, 2023 on her own Second Prize Records. It was produced by Tony Berg (Phoebe Bridgers, Taylor Swift, Paul McCartney, Public Image Ltd.) at Los Angeles' famed Sound City studios. Like her "nature punk" contemporary Hurray for the Riff Raff, Clyde's malleable singing voice—spanning an appealing twang to a lovely, plaintive croon—and contemplative, poetic lyricism espouse an essential connection between our spiritual center and the natural world that surrounds us. "The album is an exploration and expression of self, patterns in the natural and unnatural world, connecting to nature, the turning wheel of life, shedding old selves, embracing new selves, and the ever changing, expanding and contracting nature of love and life," she explains.
Rising Folk-Pop Songstress ALICIA BLUE Declares 'I Want It Faster' in Punchy New Anthem; Self-Directed iPhone Video Clip Out Today
"There's a killer, a killer, hooked on me/There's a finger, a trigger, won't let me be/There's a pressure, decidin' how to be true/But, how can you be when the killer is you?." folk-pop siren Alicia Blue contemplates on her new single, "I Want It Faster," asking some tough questions and laying out an interior dilemma that's all too familiar: the urge to act. Now. Sooner. Faster. Even though it might not yet be the right time. It's the anatomy of self sabotage. The third single from the Los-Angeles-to-Nashville transplant's forthcoming EP, Inner Child Work PT. 2 (out January 20 via Magnetic Moon), which caused Rocking Magpie to recently observe, "Blue could easily go the pop singer route—she has the voice for it and effortlessly writes sweet melodies," features a stylish video (which premieres today on YouTube), which was shot and directed by Alicia herself. Watch it here:
ZZZ. DROPS 'A GIFT & A CURSE' BUNDLE INCLUDING "HOW DOES IT FEEL" & "MILE HIGH"
On "Mile High," Zzz. considers his new status in the music world, and reflects on what has changed. "'Everybody told me I was down back then, but now I'm up — I don't even count the money I spent," he raps over a laid-back beat. If "Mile High" showcases the upside of fame, "How Does It Feel" is a reminder that there's a price to pay. "I'm on my way to the top," he begins, before flipping the script: "but I been worrying about things that I lost."
UK BREAKOUT ARTIST SAM RYDER RELEASES DEBUT ALBUM "THERE'S NOTHING BUT SPACE, MAN!"
Following his launch into stardom through Eurovision – becoming the UK's highest charting Eurovision entry in 25 years – Sam's journey through the pop cosmos has been otherworldly. Spending years honing his craft at pubs and clubs and as the singer in wedding bands, his meteoric rise has seen him soundtrack many of the pivotal moments in entertainment in 2022 from Eurovision to the Queen's Platinum Jubliee, the Taylor Hawkins Tribute Concert at Wembley Stadium, the Formula 1 Grand Prix at Silverstone and the National Television Awards with more to come, including The Royal Variety Performance and BBC 1's New Years Eve event, which he will host. Sam's impromptu street sessions have seen him connect with fans up and down the UK and his recent headline shows at Here @ Outernet prove his feel-good enthusiasm is infectious.
Icelandic metal act SORG release new album 'Nordandrekar'
Sorg is the brainchild of the Painter, Musician, and philosopher Myrmann. The influence for SORG combines both, a variety of disparate rock and metal genres, and also Myrmanns interest in history, romanticism, Icelandic Folklores, Alchemy, and philosophy. Sorg is a tool for using his voice for to 2 create awareness about spreading love and kill judgement and prejudise in modern Society.
TIDAL WAVE: new single "Robbero Bobbero" out now
Swedish up-and-coming stoner rockers TIDAL WAVE release the second single taken from their new full-length "The Lord Knows", to be released this January 20th. Embrace the fire and fuzz of new track "Robbero Bobbero" now!
Sabrina Song shares long-awaited, self-produced third EP 'When It All Comes Crashing Down' + new video for single "Down"
Vancouver's HUNTING GIANTS Shares Lyric Video For Iron Maiden Inspired Track "Into Stone"
"Double kicks and blazing bass frame the Iron Maiden-inspired chorus while the vocals incite the need to fight for what you believe as tomorrow may be too late. A vocal chant erupts in the bridge, which heralds those who have fought for valour as hints of the cello can be heard underneath the instrumentation."
Indie Pop Band The Collection Releases New Single "Rose Colored Glasses" 
Today North Carolina indie-pop band The Collection drop their latest anthem, "Rose Colored Glasses." The song is the third single released from the new EP, How to Survive an Ending, out via Nettwerk on January 27, 2023. The track celebrates the positives of a relationship after it ends – looking back on the good times instead of focusing on the bad.
New single and video – "The Planetoid"
Alanis Morissette Releases Holiday Cover of "Little Drummer Boy"
The holiday cover caps off an exciting 2022 for the singer. Alanis was inducted into the Canadian Songwriters Hall of Fame by Olivia Rodrigo. She released her first meditation album, the storm before the calm co-written alongside Dave Harrington (Darkside). And this summer she wrapped her headline tour celebrating 25 years of JAGGED LITTLE PILL in the US and Europe.
Cat Clyde Announces New Studio Album "Down Rounder" Out Feb 17th 2023 and shares new single "Mystic Light"
zebrahead RELEASE NEW SONG "EVIL ANONYMOUS" FROM THEIR UPCOMING EP II
The Orange County, CA-based zebrahead continue to bring their genre-bending blend of rap-core, punk-pop, and a touch of ska with their new song "Evil Anonymous," with an accompanying video to follow.
ZERO 9:36 SHARES NEW SINGLE "STUCK IN MY WAYS"
Zero 9:36 elaborated on the genesis of "Stuck In My Ways" noting, "I think it's important to keep moving, aiming high, while holding on to what you have & realizing you can change for the better at the same time."
Nettwerk Signs Alt-Pop Duo Bestfriend; Shares New Single "LEMON LIME" 
Alt-hardcore band Riot Stares share new single and video "Trip Chain"
Today, Charleston, SC band Riot Stares have announced their new album, Sounds of Acceleration set for release January 20th on DAZE. Having already shared the standalone single "Relief Technique", the band follow it up with "Trip Chain" out now. The track wastes no time making an impact, hitting hard with chunky, groove-driven guitars. The band's fusion of hardcore and alternative rock exudes a relentless energy, only matched by the live performance moments in the video.
THE ACADEMIC SHARE NEW SINGLE "HOMESICK"
"Homesick" shows a bit of a contrast of what we are used to hearing from The Academic's song writing. The track allows for a dreamy baseline accompanied by mature lyrics and a hypnotic melody while remaining true to the band's signature sound. "'Homesick' was written at a time when we were touring relentlessly across America," explains the band's frontman Chris Fitzgerald, "it's about accepting the difficulties in relationships, acknowledging how time and distance can put a strain on even our strongest connections." The single arrives alongside a video shot in Dublin, in collaboration with Collective Film.
ICYMI: Louisville power trio Bad Wires released Failed Fables EP today!
Yesterday, Decibel Magazine premiered an early stream of the EP saying, "In the crazy, mixed-up music world of the early '90s when bands like Unsane, Melvins and Helmet found their way onto major labels, the ugly monstrosity that is AmRep-style noise rock was suddenly given a mainstream platform. And it didn't go well. The music was fine, but there was clearly no appetite for the it outside of the underground. But, if Louisville, Kentucky trio Bad Wires are any indication, the underground still embraces the chaos."
OUT NOW: Claude VonStroke Debuts on Moon Harbour with 'Don't Make Sense'
Today, global house star Claude VonStroke makes a big mark with new single 'Don't Make Sense' out now on Moon Harbour.
'Don't Make Sense' is a deep and seductive house cut with booming kick drums. As they roll down low, a hypnotic vocal refrain repeats the track's title and prickly percussion adds bite. Over the course of more than six minutes, serene and spaced-out synths weave in and out of this cinematic cut to evocative effect.
R&B SENSATION SERAYAH SHARES NEW SINGLE "PRESENT FOR ME" JUST IN TIME FOR THE HOLIDAY
This Christmas, Serayah doesn't have much on her wish list other than gifting her significant other all of her love and admiration. With production by Hendrix Smoke and Mayhem, "Present For Me" threads the California singer's vocal dexterity through a guitar-laden instrumental that's punctuated by neo-soul sensibilities. And just like the gift that keeps on giving, Serayah's crooning chops leave listeners wanting more.
New Video by Trizz & MIKE SUMMERS "ON AND ON" (feat. XV)
MOD SUN Recruits Charlotte Sands on His New Track "SEXOXO"—Listen Now
After revealing the title of his forthcoming album, God Save The Teen (Big Noise), releasing February 3, 2023, pop-punk sensation MOD SUN has dropped his latest triumph "SEXOXO" featuring Charlotte Sands. MOD has released four songs thus far from his forthcoming album, "Perfectly Imperfect," "Rich Kids Ruin Everything," "Battle Scars," and now his latest – "SEXOXO."
The Mortal Prophets Share New LP
NYC experimental rock outfit The Mortal Prophets (helmed by John Beckmann) recently announced the forthcoming release of their debut LP, Me and the Devil, and it's finally out today via all DSPs. To help bring the record to life, Beckmann joined forces with Irish musician and producer William Declan Lucey (Rubyhorse, Leftbank), with whom he developed the record's atmospheric, noisy sound. Additionally, it features collaborations with Morphine's Dana Colley, vocalist Aoibheann Carey-Philpott, and more.
Review: The Mortal Prophets' 'Me and the Devil' is a Nightmarish Ride
Weezer meets Liz Phair new indie rock
Social Drag is a '90s rock inspired, original project from singer/songwriter, multi-instrumentalist, and producer, Emily Hulslander. As frontwoman of the project, Hulslander is the sole songwriter and producer, enlisting various members of the Los Angeles musical community to round out the line up for live shows and studio recordings. Single "Drug Like You" evokes Weezer (the Blue Album era) as well as Liz Phair, with its chunky guitars, melodic hooks, and slightly satirical lyrics. The song's lyrics draw comparison to feelings of euphoria, loss of self control and the excitement and high of a new relationship that you can't get enough of. The upcoming self-titled EP is slated for release in mid Jan. 2023.
Mallrat Releases Surprise Collaboration With The Chainsmokers
Of the release, Mallrat — aka Grace Shaw — shares "the original 'Wish On An Eyelash' is a short, one minute introduction to my album and was never promoted as a single – but there must be something a bit magic about it, because in the last few months it has stood out as something that really resonates with people and now has a life of its own."
COCHISE SHARES NEW VIDEO SINGLE "COOK UP"
CHIIILD RELEASES LATEST SINGLE "YOU GET ME (A FINAL WORD)"
Today, multi-talented and genre-bending artist Chiiild releases his latest single for "You Get Me (A Final Word)" via Avant Garden/4th & Broadway (Def Jam Recordings, Inc.). To coincide with this release, Chiiild also announces his upcoming North American headlining "Better Luck in the Next Life Tour" that will kick off this spring.
Out now: 'Sleeping Sun, Waking Moon' by Band For Sale (Dave Brandwein)
The last ten years have seen a flurry of change for Dave Brandwein: he got married, and got divorced. He got sober, drunk, and sober again. He oversaw the growth of Turkuaz, the nine-piece funk band he's fronted since college, into an international touring powerhouse. Finally, in the fall of 2021, he saw Turkuaz disband, halting upcoming tour dates and bringing the band's future into question. His new solo project, Band For Sale, might sound like the biggest change of all, but in fact, it's just the opposite.
SIENA ROOT Presents Video For New Digital Single, "Coincidence & Fate;" Revelation Album Details Unveiled + Preorders Available
Fittingly titled Revelation, the recording serves as the group's most versatile offering of their long-spanning career, guiding listeners through a true journey rather than simply stringing together song after song. The eleven-track offering was recorded analogously at Silence Studio in Koppom, Sweden and Root Rock Studios in Stockholm, Sweden where it was also mixed. Mastering was handled at Stockholm's Cutting Room.
Chad Tepper & Lit Collab On Blissful New Single, "777"
Today, charismatic LA artist Chad Tepper unveils his latest collaboration with iconic 90's alt-band, Lit. Combining their talents for a romantic new single, "777", they give a retro style love song a modern update pairing distorted guitars with a rockabilly swing. The sweet melody culminates into a catchy hook with earnest lyrics referring to the number 777, which represents divine intervention and good luck.
Out Now! Israel's Twisted Mind Release Debut EP "From Slave To Prophet" + New Video "Burning Grounds"
For the EP's release day, Twisted Mind is sharing their new music video for the track "Burning Grounds", a protest song they wrote about the world as they see it today. Corruption in governments, violence, and problems of the world as they perceive them.
Circle The Earth Releases New Single "Too Many Pieces"
"All the pieces fit together beautifully if we will only allow it," shares the band of the new song. "Playing at the Alzheimer's LA Making Memories Festival was our very first music festival performance as well as our first official performance for the City of Los Angeles," they add. "In addition to the cause, which is so important, this was extremely gratifying for us because we were chosen by the city specifically because of the strength of our music, our energetic live performance, and our multi-cultural message of diversity, inclusion, and acceptance that the City of Los Angeles stands for."
Hear Mile Twelve's Clever Ode To A Brave Human Cannonball, "Johnny Oklahoma"
"Boys can die but legends never fall," sings Mile Twelve's Evan Murphy in the refrain of their new single, "Johnny Oklahoma," a triumphant and wild tale involving a brave youth turned human cannonball. And still, from this concise and clever story song, listeners may sense a bit of nihilism; a heavy load sang in a major key. These musicians are clearly working through some hard questions posed by the last few years.
For Skope: Pink Panda (#75 Top 100 DJs) debuts on Purple Fly with future house/pop single "We Just People" (out now)
JD Shelburne Releases "Away In A Manger" Just In Time For The Holidays
Country music singer-songwriter JD Shelburne continues to spread the holiday cheer with his latest Christmas single, "Away In The Manger." Being a fan of the season's classic standards, Shelburne went into the studio to record a modern version with his own spin, adding electric and steel guitar creating a unique and fresh arrangement. "Away In The Manger" was premiered by The Boot and is available on all streaming platforms.
OUT NOW: Walker & Royce return with 'Feel The Vibe' on Dirtybird Records
'Feel The Vibe' marks Walker & Royce's anticipated return to Dirtybird following last year's collaborative Enthusiasm EP with Claude VonStroke. Dangerously dark and thrillingly off-kilter, 'Feel The Vibe' is a frisky 5-minute house cut overflowing with glitchy melodies and slinky basslines. Attention-grabbing from start to finish, Walker & Royce have topped off their dancefloor-ready discography with another energetic heater. A flock favorite previewed throughout Claude VonStroke's 'Your Dad Plays Great Music Tour', 'Feel The Vibe' arrives ahead of Walker & Royce's appearance at Holy Ship! Wrecked and headline 'Just What The World Needs Tour', set to kick off in January 2023.
GOMORRA (feat. guitarist of Destruction) Unleash Video for "Lost In Darkness"!
Swiss thrash metallers Gomorra released their sophomore studio album Dealer of Souls today via Noble Demon! Driven by pure finesse, raging drums and epic singalongs, on their second album Gomorra go on full attack and with an uncompromising metal attitude, the five-piece showcases the absolute finest from the worlds of heavy, power and thrash metal! No surprise, since the line-up consists of experienced and virtuoso thoroughbred musicians like Damir Eskic of German thrash metal legends Destruction and members of well established metal acts, like for ex. Gonoreas.
'SOS' BY SZA OUT NOW! PREMIERES NEW VIDEO FOR "NOBODY GETS ME"
SOS includes features by Travis Scott, Don Toliver, Phoebe Bridgers and Ol' Dirty Bastard; with production by Ctrl hitmaking collaborators ThankGod4Cody and Carter Lang, alongside Jeff Bhasker, Rob Bisel, Benny Blanco, Kenny "Babyface" Edmonds, Emile Haynie, Rodney "Darkchild" Jerkins, Jay Versace, and more.
Remy Reilly Releases Reflective Coming of Age EP Avalanche
Rising indie-pop singer-songwriter Remy Reilly just released her debut EP Avalanche, an eclectic collection of bops and a ballad about a young woman's struggles and experiences while growing up. The dynamic, genre-bending EP finds itself at the crossroads between youthful excitement and growing pains, alternating upbeat pop rhythms and dance-inspired moments with slower, introspective guitar-led reflections.
Listen To Justin Courtney Pierre's New EP 'Permanent Midnight' Out Now
Today, Justin Courtney Pierre shares his brand-new EP 'Permanent Midnight' – the fourth and final installment of an ambitious series commenced in 2021. From an early premiere with Under The Radar, "'Permanent Midnight' finds Pierre once again in a reflective mood, exploring aging, fatherhood, family, and longing via strikingly personal narratives… After a long wait for the final entry in Pierre's series of EPs, it traces a heartwarming portrait of perseverance and warmth, tributing all of the people who pushed him through his battles."
Shira Kicks off The Holidays with "New York City in December"
"The holidays can be a tough time. Three years ago was extra hard for me when I was alone, sheltering in place, during the pandemic, while my partner was stuck on the other side of the ocean and I was dreaming of having him here with me in NYC. There's a certain magic in NYC around the holiday that really doesn't exist anywhere else. I hope this song brings comfort to whoever is listening and reminds them that they're not alone. "
ALT-POP ARTIST ISABEL LAROSA RELEASES LIVE VIDEO PERFORMANCE OF INFECTIOUS NEW SINGLE "i'm yours"
Emerging artist Isabel LaRosa continues to put her stamp on the music industry with her distinct brand of moody electro-pop. LaRosa recently inked a deal with Slumbo Labs/RCA Records and is fresh off the release of her burgeoning single"i'm yours" as well as her debut EP, i'm watching you.
Rot Ken Asserts His Chosen One Status on 'Yahweh Child' Project
MEMORIAM: UK Death Metallers Unleash First Single + Music Video; Rise To Power Preorders Available
MEMORIAM needs no introduction. Founded by former Bolt Thrower singer Karl Willetts and Benediction bassist Frank Healy — living legends of old-school death metal — MEMORIAM is arguably the most creative band of the genre right now. The band has built its own loyal fan base over the past seven years developing a distinct musical identity.
C-POP SENSATION, TIA LEE, RELEASES "GOODBYE PRINCESS"
C-Pop Sensation, Tia Lee, releases the new single 'Goodbye Princess' today, garnering over 1M views within 10 hours of its release. As the first ever Chinese song produced by Grammy-Award Winning producer, Swizz Beatz [Madonna, Britney Spears, Beyonce, Justin Bieber, Jay-Z], 'Goodbye Princess' is about reinvention. In addition, the 'Goodbye Princess' music video has been produced by Actual Objects, who create films and stills combining virtual characters and scenes that are favored by fashion brands and celebrities such as Travis Scott, Trippie Redd, Madison Beer, Nike, The North Face and more.
ISIS SALAM Shares Single "Bills N Tings" via Wonderland
Now returning to the spotlight with new project 4U IN LUE OF FLOWERS – An exploration and meditation on "BLK JOY" ,the often contradictory realities facing a queer non nor-atypical black female artist. " Black"; commonly associated with the negative and joy being its antithesis. ISIS SALAM yet again proves her vocal skills, versatility as well as her playful side with a sincere desire for her music to have an impact. Powerful music, as diverse as her story of strife and self discovery.
EL MICHA Y CHACAL ESTRENAN UN NUEVO HIMNO MUSICAL "CÁMBIAME ESA CARITA"
VIDEO: Multi-Platinum Rockers Candlebox To Release Exclusive Single & Video To Benefit Cancer Charity
Multi-platinum rock band Candlebox has announced that they have been selected by the preeminent Milwaukee-based cancer charity This Time Tomorrow Foundation (TTTF) as its official "2022 Featured Artist." As part of this prestigious honor, Candlebox will be unveiling their version of the non-profit's theme song "This Time Tomorrow 14" with their poignant video on Friday, December 9 on all DSPs and the video –
Kenzo Balla & Kyle Richh Ring the Alarm in "PSA" Video
If defense wins championships, Bronx blitzer Kenzo Balla's jewelry box is about to get one ring heavier. Continuing his rookie season of dominance, Kenzo enlists Brooklyn's 41 crew standout Kyle Richh to share "PSA," the lead video single from his upcoming project Mr. Ready To Blitz (Deluxe), coming on December 16th. Meshing the breathless beat of Jersey club with the frenzied flow of Bronx drill, "PSA" finds Kenzo and Kyle delivering a furious barrage of bars, resonating with an explosive hysteria worthy of its own emergency alert system for the opps.
Skope || Cat Clyde new LP annnce + video
For Skope: ÜHÜ returns to Alok's CONTROVERSIA with new groovy house single "Divide Us" with RUSHÖ (out now)
Bridal Party Announce New Album
Today, art-pop quintet Bridal Party share the music video for "Pool", the second single from their forthcoming LP Cool Down (out on February 15th). This track outlines the joy and challenge of coming out of your shell after periods of isolation. The lyrics of "Pool" were penned by guitarist Joseph Leroux in a demo in early 2019, their mantra-like simplicity inspired by the Porches album of the same name. "I wanted the lyrics to feel potent and understated. They were written with building myself up in mind, in a time when I was looking for a lot of validation from other people. I wanted to remind myself with a song, of the value of choosing yourself and choosing periods of quiet, before coming back into your communities."
BLOODY CIVILIAN RELEASES OFFICIAL VIDEO TO "HOW TO KILL A MAN" VIA DEF JAM RECORDINGS/0207 DEF JAM UK
Lil Durk & OTF Announce New Compilation Tape, Share Durk's "Hanging With Wolves" Video
Mumbai Lo-fi Polymath SCayos Announces 'Whatever Happens, Happens' Album
"Whatever Happens, Happens talks about the fragile journey of grief," recounts SCayos. "Loss is experienced in so many ways and everyone copes very differently, but there are 5 main stages of it which I chose to express through the album: denial, anger, bargaining, depression, acceptance. Each track is my take on these stages, how I felt during the times of loss, and how I got through them."
CURSE OF CAIN Issues New Video/Single For "Alive;" Self-Titled Debut To See Release In May 2023 Via Atomic Fire Records
Swedish modern sci-fi metal outfit CURSE OF CAIN has joined the Atomic Fire Records roster! Forged in 2000 by ex-Follow The Cipher and ex-Ad Infinitum forward-thinking bassist Jonas Asplind, CURSE OF CAIN focuses on both musical and visual elements to create a futuristic dystopian world while simultaneously unfolding fascinating stories about strong characters such as Cain himself.
ICECOLDBISHOP SHARES NEW SINGLE & VIDEO "THE GOV'T GAVE US GUNS" OUT NOW
Rising Los Angeles rapper ICECOLDBISHOP shares a new single and music video entitled "THE GOV'T GAVE US GUNS" today via Epic Records. The single is an impassioned statement and personal account of the consequences of our culture's obsession with guns and the violence that ensues, informed directly by Bishop's own experience growing up in Carson, CA.
OUT TODAY: New EP from Minnesota-born, NYC-based LGBTQ+, alt/pop songwriter, William Maus Premiered via Celebmix
Growing up in a conservative town, when Maus was twelve years old, the music director of his church was forced to resign for marrying a man. This led him into years of silence and suppression of his own sexuality, and ultimately the guilt of watching it happen and staying silent. In his senior year of high school, he traveled around the country competing with his original speech confronting the stereotypes of gay men steroetypically having "gay voices". He was named the 2020 Harvard International Champion in Informative Speaking, as well as the NSDA National Champion in the same category. This was the introduction to the acknowledgment of his sexuality, but it was still missing his story. In January of 2021 he moved to NYC, started therapy, and found himself in his songwriting. He released his first single "BENEFIT" this past June, which was streamed in over 40 countries in the first two weeks alone. "It was the ignition of the ability to see my own boldness and avoidance of the truth" he says. William Maus made his live show debut with MajorStage at The Meadows in Williamsburg on October 18th.
Music Premiere: William Maus Drops Debut EP 'WHO YOU'RE TALKING WITH'