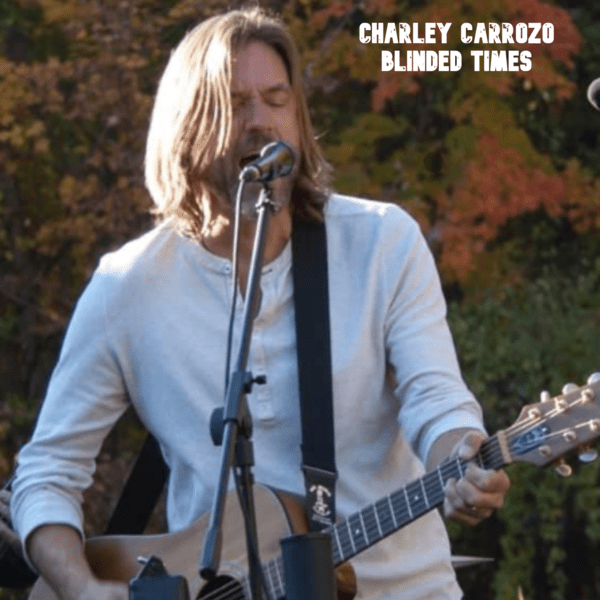 Charley Carrozo is your musical director guiding you through these 'Blinded Times', so sit back and enjoy the ride. Charley Carrozo brings you 10, well-crafted songs to help you move forward and live for today. As crazy as things may get in this world, Charley Carrozo hopes to ease the stress and fight the confusion with his latest release, 'Blinded Times'.
Charley Carrozo is an accomplished musician and is widely known as leader of the rock band Another Planet. Carrozo has also performed with established acts like: Derek Trucks Band and Big Bad Voodoo Daddy. Timing is everything and what better time to release 'Blinded Times' than right now with a heavy sense of uncertainty looming over society. 'Blinded Times' features Charley Carrozo on acoustic guitar & lead vocals, Lynne Taylor on bass & vocals, Gary Backstrom on electric guitar & vocals and Charlie Rockwood Farr on drums. Together, these artists have invited the listener into a puzzling world that can best be described as 'Blinded Times'.
The record kicks off with the title track, "Blinded Times", and immediately you receive a catchy rhythm and super tempo. A simple yet pure-sounding vocal can be heard on the following number, "I'm Doing Fine". Track three, "Need You Most", offers a wonderful melody that is sailing along at just the right pace. "Closest Friend I Never Knew" has a distinct, personal touch that hits the listener as Charley Carrozo delivers a genuine performance overall. A strong delivery is detected and presented by Charley Carrozo & company on "I Can See You Fall" where the audience will be drawn to this tune. Track six, "Namaste", has a bright sound and is uplifting, so add some positive pep to your step with this fruitful song. Enter "The Great Divide" next where smooth singing surrounds you and deep feelings sink in. Track eight, "Perfect For Me", is a solid production that includes nice harmonies and one appealing sound. The listener will receive promising lyrics and a comforting vibe on "Better Days" where Charley Carrozo is lighting the way into a Promised Land. Charley Carrozo is steering the final song in the right direction with "Drive Me Home".
'Blinded Times' was produced by Charley Carrozo, and recorded and mixed by Dave Hill & Hadden Stemp at Fusion Blue Productions in Rowley, MA. Take comfort in knowing that Charley Carrozo has provided 10, useful compositions that can help you through the 'Blinded Times'. I'd like to leave you with a quote from Charley Carrozo that sums up the premise and theme of this album: "We've got to help eachother see through these Blinded Times".
https://www.charleycarrozomusic.com/
By Jimmy Rae