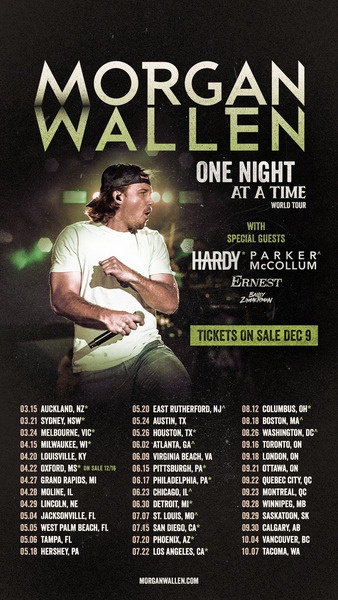 @skopemag news – thursday – december 1, 2022 @ 11 am est
@skopemag HQ – http://smarturl.it/skope
Dover Lynn Fox Highlights "Power Lines" Off Her Incredible Debut EP- Out Now!
Coming out of Burlington, Canada, Dover Lynn Fox is your next favorite singer-songwriter. Mixing elements of indie-pop, folk, and rock, she creates a distinctive sound that drives her stormy, sincere lyrics. Her heart lies in narrative, focusing on crafting a unique story for each song.
French rock band TIME ZERO presents a diverse musical panorama on the new album "New World"
The French quartet TIME ZERO was formed in 2011 with the ambition to focus on their own creations. On voice and guitar, Dominique, and Yannik, on drums, support the next generation, in this case their sons Raphaël and Yann, guitarist and bassist.
A family story that creates a magical osmosis. Since their debuts, Yannik and Dominique have shared musical experiences in various groups such as the Marshall Band (which opened for Little Bob Story and the Dogs) or Dame Scarlett. Raphaël is also a member of the electro-pop combo Mirage Club.
GRIDFAILURE And S.C.R.A.M. Issue New Videos From Split EP; Limited Cassette Version Now Available On Tumbril's Wedge
Dissimilar to most split releases, here, the songs alternate within the track listing, forming an ebb-and-flow between both artist's contributions. GRIDFAILURE's material was written, performed, recorded, and mixed by David Brenner at The Compound in Valley Cottage, New York, and the S.C.R.A.M. tracks written, performed, recorded, and mixed by Pranjal Tiwari at The Sarcophagus in Oakland, California. The EP was mastered by Dan Emery at Black Matter Mastering in Nashville, Tennessee (Kool Keith, Many Blessings, Thetan), and the cover was created with photography by Tiwari and Brenner, manipulated/designed by Brenner.
ALEA RELEASES NEW MUSIC & VIDEO "YA NO TE PUEDO QUERER" (I Can't Love You Anymore)
Alea, the Colombian born/Bronx based singer songwriter had a breakout year in 2021 after releasing her debut album Alborotá. Alea's vision spans ten diverse tracks that breaks the traditional Latin music mold. The album uniquely blends Latin folklore inspired by cumbia, porro, currulao and huapango with pop, afro and savory Latin grooves filtered through her personal lens of strength, feminism, and perseverance, which earned spots on Rolling Stone's "best albums in Spanish" and NPR Alt.Latino's best albums of 2021!
Pop Artist Hayes Warner
Award Winning Filmmaker Dave Wooley Directs the Documentary – "Dionne Warwick: Don't Make Me Over"
Canadian Progressive Metal Phenomenon THE WRING Drops 'From Mars' Feat. Marco Minnemann , Single & Video
Western kissed indie group Dominy struggle with an inherent creatives issue on charming earworm "Here or L.A."
'Here or L.A.' is a song about the constant specter of FOMO that seems to plague those of my generation. More specifically, it is about the folly of our reluctance to take a look inwards for happiness in favor of the myth of a quick external fix. This song is about the truth that wherever you go, there you are. -Dominy
An Ode to Nashville, from Shadowbanned
THUNDER FOX BATHES IN TEMPTATION ON FUNKADELIC POP ANTHEM 'RIGHT PLACE, WRONG TIME'
With their second standalone single of the calendar year, the Aussie funk fusion five-piece that is Thunder Fox is set to release 'Right Place, Wrong Time' on 25th November 2022, an irresistible piece of funkadelia that acts against its better intuition and lets lust take the reins.
Kid Koala returns with new album + board game – "Creatures Of The Late Afternoon" |
Three decades into an unparalleled career, Kid Koala continues to grow his immersive this-dimensional real-life cartoon musical universe with each orbit around the sun. The world renowned DJ, composer, and lifelong visual storyteller also known as Eric San today announces his latest foray into the depths of "creating things to joyfully connect people." Entitled Creatures Of The Late Afternoon, the new double album is the soundtrack to an accompanying board game centered around a cast of creatures who band together through the power of music to save their habitat from destruction. Built integrally into the vinyl gatefold jacket, the board game is set at a communal hub of DIY recording studios where various bands of creatures collaborate to explore different ways of expressing and enjoying music.
Baaba Maal – announces first album in 7 years 'Being', releases new track
Baaba Maal's [BA-ba Marl] daring and dazzling new album, 'Being', will be released on March 31st, 2023.
The record is a powerful continuation of his pioneering, transcendent work over the last forty years, blending the ancient and the modern, the acoustic and the electronic. Extending his productive partnership with producer and multi-instrumentalist Johan Karlberg (Self Esteem, The Very Best, Santigold), his first album since 2016's The Traveller, 'Being' was recorded in Brooklyn, London and Senegal and confirms Maal as one of the most uniquely compelling and constantly surprising musicians in the world.
Alice SK deals with forbidden romance with wintery new single 'On The Road'
'On The Road' is a sumptuous string laden story about a toxic love and adoration for an apathetic / good-for-nothing man. It portrays a naive girl who has fallen for the first time and buys into the manipulation without really understanding what's going on until it's too late.
Franz Von ft K.O.G 'Asem' / EP!
Fusing tribal hip-hop with elements of jazz, dub and afrobeat's, this project mixes both powerful spoken word and rap with social commentary and explores the ongoing and recent examples of systemic oppression. 'PEOPLE DI POWA' is a reminder that we are powerful as individuals and even more so as autonomous communities.
US Vintage Metal /Hard Rockers THE GHOST OF FU KANG WALKER Drops "Out of Body Experience"
TEMPT PUTS THE ROCK BACK IN CHRISTMAS WITH JOYOUS COVER OF BILLY SQUIER CLASSIC "Christmas Is The Time To Say I Love You"
Watch out Mariah Carey! Better Noise Music artist, TEMPT have released an infectious Christmas single covering multi-platinum recording artist Billy Squier's classic, "Christmas Is The Time To say I Love You." The band's performance is uplifting and joyous and truly captures the Christmas spirit. It's the perfect song for rock fans to celebrate the holidays with. Squier originally wrote the song for an MTV Christmas promo featuring the original VJs.
Swiss post-rock/prog/post-metal quintet When The Light Dies streamed new EP 'Into The Unknown' // Out now on LP/Digital via Vitruve Records.
About 5 years after the release of the full-length effort 'Wailing of the Leonids' (2017), conceived as the story of a true sidereal epic research of a new home for humanity, When The Light Dies finally released a "sequel" and dystopic epilogue of the album called 'Into The Unknown'.
SKOPE MAGAZINE x MOSKITO – 517
BIG news from gritty punk rockers MOSKITO who have announced they will be releasing their debut Mixtape 'Bad Love' as well as sharing their brilliant new single '517'. A track that feels like you're in the epicentre of independence day and allows you to find yourself lost in its chaos.
JUST WONDERING release '3000' via Lower Third
As ever it sees the three-piece deliver a precise alt-pop cut, through which they approach lyrical sentiments born of open discussion between friends. They understatedly challenge unhelpful typical masculine ideals, anachronistic with our current time. As they explain:
Morgan Wallen's '23 World Tour: 4 Countries, 2 Continents, 17 Stadiums + Arenas, Amphitheaters & Festivals
Morgan Wallen admittedly treats his tours like an athlete approaching a new season, so when the East Tennessean wrapped his wildly successful 55-city Dangerous Tour on Oct. 8, no one expected he'd come with a line-up of more shows this soon. Yet, the ACM Milestone Award Winner and only country artist nominated for Pollstar's Major Tour of the Year award revealed this morning he's not only expanding the size of the venues he's playing, he's traveling around the globe to see his fans in 2023!
Morgan Wallen's One Night At A Time World Tour, produced by Live Nation in North America and Frontier Touring for Australia/New Zealand, kicks off overseas March 15-24 with shows in New Zealand and Australia with HARDY before returning stateside on April 15 at Milwaukee's American Family Field with HARDY, hitting New Jersey's MetLife Stadium, Chicago's Wrigley Field and Boston's Fenway Park with Parker McCollum, before wrapping on Oct. 7 at Tacoma Dome in Washington. ERNEST and Bailey Zimmerman will support across all dates, U.S. and internationally. Thirty-nine dates in total with 17 stadiums, amphitheaters and arenas to boot. Tickets on sale at MorganWallen.com beginning Friday, Dec. 9.