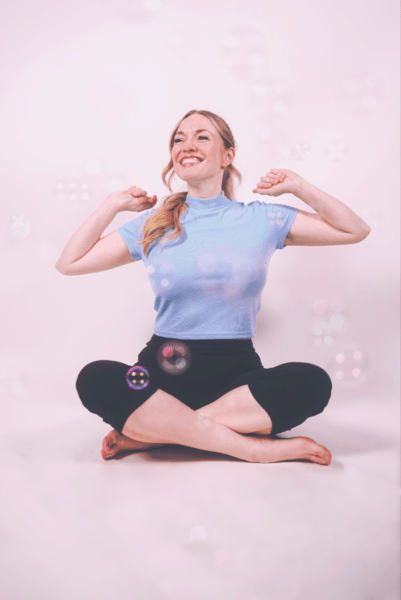 @skopemag news – monday – november 21, 2022 @ 12 pm est
@skopemag HQ – http://smarturl.it/skope
Music Submission: Shout London
While the genre is mostly inconsequential in the songwriting process, Shout London's sound is best described as an alt-pop-rock amalgam; whichever sonic form Shout London's hits take, fervid heart-in-throat emotion is always at the crux of the creativity. As is the independent artist's inclination to give his bitter-sweet hits an arresting progressive nature that amplifies emotion in line with sonic momentum.
new release [Avalon Kane – tracks]
If you take a snapshot of your life you want to see a map full of paths, holes, rips, crossroads, twists and turns, not one straight line. Forging your own road and not sitting on time to make things happen.
Avalon Kane says "I have been a fan of Stu's music for a while. When I had finished the song I thought of their voice straight away. Stu's voice seems to transcend time and when you hear it live it is incredible. We worked with Max Hurrell from Songbird Society at Bowden and everything fell in place really easily. When Stu had finished a vocal, Max would ask which one to choose and honestly I couldn't fault any. I am really privileged to be able to work with Stu and Max."
​​THE ROCKET SUMMER returns with earthy electro "M4U"
Music Submission: Bandit Gang Marco
Mixing the modern edge of hip-hop acts like Migos, the veteran Atlanta sound of artists like T.I., and the R&B of his homeboy the-Dream, rapper, singer, and producer Bandit Gang Marco broke through in 2014. Also known as Lil Oohyi'e, Marco began rapping and singing around Atlanta in 2010. The name Bandit Gang Marco came from a short-lived group, Bandit Gang, but as a solo artist, Marco first got his name known through features with Young Thug. In 2014, he broke through with the hit "Nasty" featuring Young Dro, along with his solo cut "Havin' It." ~ David Jeffries
Hell & Then: The New EP "Relentless Resistance" Out Now!
Italian glam/hard-rock act Hell & Then is glad to announce the release of the new EP "Relentless Resistance", available now in all digital platform via Superbia Music. A four tracks EP produced by Giovanni Rosellini at Undergrind Records Studios, with a new video out now for the single "Burden On Me".
Gin Rummy – Who Run It(Remix) (Shot by @phatphatproductions)
French deathgrinders Haut&Court streamed new album 'COLLAPSE'
As announced a few weeks ago with the single "Relentless Humanity" and then the official music video of "Messianic Collapse", French agressive deathgrinders Haut&Court finally released their brand new album called 'COLLAPSE' and available right now on CD, Tape & Digital formats through No Good To Anyone (BISHOP, Wheelfall, etc.) & Duality Records.
ENTRANCING CROONER JORDAN WILSON DROPS NEW SINGLE & VIDEO 'TERMINALS'
Canadian Rockers Jaded Truth Unleash New Video
Jaded Truth unleash a new video for their track "Lapse In Judgement" from their upcoming album – Take A Seat. The video recently premiered via The Ripple Effect and the feature can be found here –
LAVEDA —New Single: "F***" || + New Album 'A Place We Grew Up In' Due Spring 2023
CAMILLA SPARKSSS & MIKE MARE (DALEK) team up for limited edition 7inch single
Alongside the new release Camilla Sparksss is bringing her trademark energetic live performance, which mixes her own samples pressed on dubplate (vinyl), combined with thick synthesisers and cutting vocals, to the UK this November for five special fully analog shows. (Full dates and info below).
NEW // Nigerian Star KC Pozzy Returns With '10:10′
With the aim to inspire and motivate his listeners to take the steps to shape their future and re-write their story, '10:10′ is glistening with positive energy. Underpinned with a percussive production courtesy of reputable producer Ayo Beatz (Young M.A, Teni, Wes Nelson), KC Pozzy welcomes the track with an infectious hook and silky melodies. Showcasing his go-getter attitude, '10:10′ is soaked in his Nigerian culture and paired alongside a set of slick visuals. Directed by no other than Photographer X, we follow KC Pozzy and his love interest around various locations, correlating with the feel of track seamlessly.
SUPER PINK MOON: new album "Iron Rain" + first track announced!
Written amid the Russian invasion of Ukraine, this new offering from Ukrainian multi-instrumentalist and vocalist Ihor Pryshliak as Super Pink Moon is a sonic testimony that depicts the angst and emotional turmoil of making to make it through the day when surrounded by chaos. Gracefully interweaving post-rock, shoegaze and indie rock, "IRON RAIN" is described as "a rich waterfall of sound" by Everything Is Noise, and washes over the listener with ten dreamy spells filled with shape-shifting dynamics, heady riffs and delicate melancholic vocals from the beloved Somali Yacht Club frontman.
Skope video submission: Balt Getty "Ugly". Getty Dynasty heir releases cinematographic celebrity face morphing video for his latest single
Balt says his new song is about "the insecurity in all of us. The ugliness in the mirror starring back at us and also the ugliness in Hollywood, in society, in the world. No matter who you are, what you look like, everybody feels ugly at a certain time."
Lo-fi Duo Bus People Release "Luck"
Nostalgic new single, "Luck," is about looking back on the fortune of youth, a time when any action or interaction was less laden with the weight or stakes taken up in adulthood. The chorus I can't believe it, I won't believe, young luck is a tender secret comes on with a force and chaos that shifts from the steady gentle melody of the verses, and the triple guitar solo later in the song reflects this sense of abandon.
Swiss-French Symphonic Power Metal Discovery HARTLIGHT Signs With Wormholedeath
Swiss-French female-fronted symphonic power metal band HARTLIGHT signed with Wormholedeath for their EP "From Midland and Beyond", due for digital release on December 16th, 2022.
Bobbie Lovesong signs to Woodsist – Her debut full-length, On The Wind, is out January 20th
Bobbie Lovesong is the alias of American recording artist Madelyn Strutz. On The Wind is the debut full length from Bobbie, who produced, performed, recorded, and mixed the album herself in Taos, New Mexico. The album is a collection of psych-pop oddities and fizzy space age interpretations of jazz standards that are informed in equal parts by Larry Heard's breezy dream sceneries, LSD blotted Americana and kaleidoscopic 60's pop.
Buckle Up And Take A Wild Ride Through The Timeline In The Very Psychedelic Official Video For Quasi's "Doomscrollers"
Put on your seatbelt and take in sights on this psychedelic trip through the algorithms in Quasi's official video for "Doomscrollers," directed by B.A. Miale. The song is from Breaking the Balls of History, out February 10th, 2023 worldwide through Sub Pop.
ICYMI: LOLA BROOKE RELEASES HIGHLY ANTICIPATED TRACK "HERE I COME" – OFFICIAL MUSIC VIDEO OUT NOW
AWAKE AT LAST Release New Song "Save My Soul" to all major outlets
Awake at Last released their new single titled "Save My Soul" to all digital outlets! The single is from their forthcoming album The Balance due out on February 24, 2023. In support of the single the band will join Saliva and Seventh Day Slumber on the road this December.
SEEB x ALEXANDER STEWART SHARE THE NEW SINGLE 'WOULD YOU LIE'
'Would You Lie' is a collaboration that feels so natural you wonder how the two artists haven't teamed up before. Alexander's voice possesses the star quality and enticing pop appeal that first made him such a big hit on YouTube, whileSeeb's love of big, insistent melodies and dynamite, dancefloor-friendly drops is the perfect vehicle for his talents. In fact, both artists share a skill for elevating melancholy moods into utterly uplifting songs.
Ruthie Foster's New Album Healing Time Out Today via Blue Corn Music
Bay Area Supergroup Justin's Case Stays Rooted In Love And Community With New Video "Revolution" FT. Cartel 360
Bay Area artists Equipto, True Justice, Aagee, and MC Pauze have created their own supergroup Justin's Case out a deep love for music and a sudden intense need to heal. Combining a mixture of world music influences, with Equipto's deeply rooted love of Jazz and the classic Bay Area sensibilities, the group creates a unique sound that seamlessly flows through a variety of genres and sub-genres. "One of the goals is to get Justice for Zumbi of Zion I. As his case unfolds, we stay on deck to apply pressure, musically – or with direct action. We'll be there, just in case, until our brother receives justice" says Justin's Case
Queer Rom-Com Soundtrack: Twitch Influencer
Emily Henry is a DC-based singer-songwriter who performs her own personal brand of elegant, emotional indie pop. Known for her powerful yet sweet vocals and an authentic musical instinct, she has been compared to artists such as Joni Mitchell and Sylvan Esso.