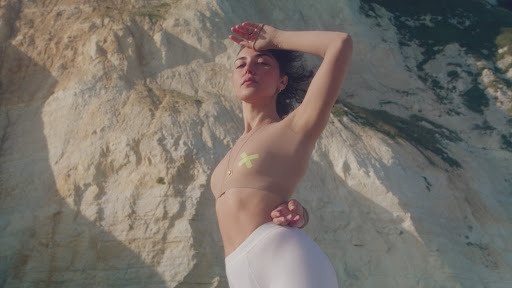 @skopemag news – thursday – november 10, 2022 @ 12 pm est
@skopemag HQ – http://smarturl.it/skope
Banda Destruida Release New Video From Beer City Skateboards and Records Release
Banda Destruida began in 2013, when Laiseca and Zamorano decided to continue playing as a duo after the end of Losmodestos trio. In the following years they came up with 12 songs. During this period, ideas evolved until they became deformed and decomposed, mutating from one rehearsal to another, becoming the scars that life left on the band.
Submission from Long Beach-based These People
"Levels" is a soaring psych-rocker, touting dynamic guitar work and anthemic effervescence. The song features Walter Schreifels (Quicksand, Gorilla Biscuits) on backing vocals.
NATTMARAN and TERROR CROSS Stream Entirety of Rise of the Nightmare Terror at Toilet ov Hell
NATTMARAN and TERROR CROSS have teamed up with Toilet ov Hell to stream the entirerty of their split album Rise of the Nightmare Terror. The album is set to be released via Wiseblood Records on November 11th, 2022.
Terror Cross said "When NATTMARAN asked us to join forces for evil we did not hesitate! We immediatelly started summoning demons using sexual satanic rites channeled through heavy fucking distortion that will dissolve posers immediately! This split is so evil that every time you play it a priest will fucking die!!! Play it loud as fuck!!!"
Premiere: Nattmaran x Terror Cross – Rise of The Nightmare Terror
MELBOURNE'S EMILY VICTORIA SHARES ETHEREAL NEW SINGLE + VIDEO 'HUMMING HEART'
Outlaws and Moonshine – New Single "Hillbilly Rockstar"
Outlaws and Moonshine, the southern rock and country band out of Indianapolis, IN., has a new, kickin' single, "Hillbilly Rockstar" dropping November 18, 2022.
DEJA – Leave Me
MY BEATING HEART — World Cup Anthem: "Come On England (You Better Believe It)" – Watch Video
Feminist force showcases the beauty of womanhood in bewitching visual
In line with the release of her deluxe album CH III: The Come Up, multi-faceted Canadian powerhouse – who splits her time between London and Toronto – STORRY surfaces with a bewitching visual for her stunning feminist allegory 'Bow Down', filmed on the dramatic white cliffs of Dover.
Directed by Karimah Zakia Issa ('Scaring Women at Night', TIFF '22), the track is complemented by a video exuding elegant strength, presenting women as the people they are and the stories they hold above the flesh that sits on their bones.
Tex Moonlight teams up with Grammy-nominated Stonebridge and Lil' Joey for a vibrant disco revival of 'God Knows I Love It'
Releasing a brand new mix of his previously released single 'God Knows I Love It', the raspy-voiced desperado has mixed his signature sound with ethereal dance-floor sensibilities. A remix for the ages, the traditionally indie-folk artist has gone disco!
Skope video submission: King T3Z, "Slide Season"
Beatenberg release new EP 'On the way to Beatenberg' & share new song
Today, Beatenberg release their first body of work in four years On the way to Beatenberg via Leafy Outlook. Having just completed UK dates with George Ezra, the band set off on a soldout headline tour on 14 November at Rockwood Music Hall in New York before heading to LA, Paris, Berlin, Amsterdam, London, Johannesburg and Cape Town. They have also just been announced as part of the first 191 artists scheduled for SXSW 2023.
Bay-Area talent JASPER ROSS delivers a DIY visualiser for smooth cut "sometimes"
Continuing the collaborative effort between Jasper and his former alias Clarence The Kid, "sometimes" emerges as a seamless amalgamation of classic hip-hop nostalgia. Laced with breezy vocal harmonies and heavy-set drum breaks, Jasper effortlessly floats atop the stylish production, carving out pockets with a clever conversational cadence of a veteran in the game. Showcasing shining authenticity through intricate flows as the lyricist explores previous hardships and heartbreaks.
carpetgarden releases 'lonely' single
HARRY CLOUD releases "Show Me Pictures"… a "country song of a perverted, inappropriate, socially unacceptable alcoholic cowboy
"I just think that it's a funny sext message request to send someone," laughs multi-genre'd musician HARRY CLOUD about his new single "SEND ME PICTURES" which gets released today, November 8, 2022 via Kitten Robot Records. "I've always had that line in my head so it finally got used in a song. I filled in the rest of the song with lyrics of depression, alcohol and drugs. It's a down and out country song of a perverted, inappropriate, socially unacceptable alcoholic cowboy."
Amazon Music Announces Exclusive New Holiday Amazon Originals
Today, Amazon Music announced new programming for the most wonderful time of year, including exclusive holiday music from top artists, like Lizzo's cover of "Someday at Christmas," the classic originally penned by Stevie Wonder. Even more Amazon Original songs are available to stream now, including GIVĒON's cover of "The First Noel," a reimagined version of Elvis Presley's "Blue Christmas" performed by Kane Brown, and Lauren Spencer Smith's version of "Last Christmas" by Wham!. Also out today is Amy Shark's cover of Coldplay's "Christmas Lights," and Canadian duo DVSN's take on "Amazing Grace."
Manchester Orchestra's New Single "No Rule"
Manchester Orchestra today released their dynamic and urgent new single "No Rule," an undulating and layered anthem that twists, turns, and blooms across its 5:20 runtime. Initially begun during the recording sessions of their acclaimed 2021 album The Million Masks of God (Loma Vista Recordings), "No Rule" was produced by Manchester Orchestra's lead songwriting duo of Andy Hull and Robert McDowell, together with Catherine Marks (PJ Harvey, The Killers) and Ethan Gruska (Phoebe Bridgers). Hull explains: "We are very proud to release our new song 'No Rule' into the world. Written and worked on during the Million Masks sessions, this brave soul took a little longer to cook than the rest. We hope you enjoy. All Love. M.O."
Dallas Darling Remy Reilly Drops Video for "Avalanche"
Dallas indie-pop artist Remy Reilly is back with a brand new video for her single "Avalanche." The video was shot in the White Sands National Park in New Mexico and provides an idyllic backdrop for the upbeat track. The rhythms of "Avalanche" blend seamlessly, alternating between guitar, drums, and synth sections accompanied by Remy Reilly's register – a youthful delicateness paired with the maturity of a gentle soul rasp. Follow Remy online at RemyReilly.com
CASSYETTE RELEASES DEBUT MIXTAPE 'SAD GIRL' – OUT NOW
Following a sensational year of genre-bending singles, huge support slots for My Chemical Romance and Sum 41 and tearing up the summer festival circuit, Cassyette today releases her debut mixtape 'Sad Girl'. The 9-track mixtape features previously released fan-favourites 'Mayhem' and 'Sad Girl Summer', in addition to recent single 'September Rain', which is currently playlisted on BBC Radio 1's B-List. The project signifies an exciting chapter for Cassyette and effortlessly showcases her raw sound and versatility as an artist.
carpetgarden Shares New Single "Lonely" – 'WTF is even going on?' EP Out 11/18
Of the song, they say: "This is a song I wrote when I was first starting a sort of 'adult life' for myself. A lot of the time I felt confident and myself, but also a lot of the time I felt super lonely."
Country Westerns leave no "Money On The Table" with new track/video