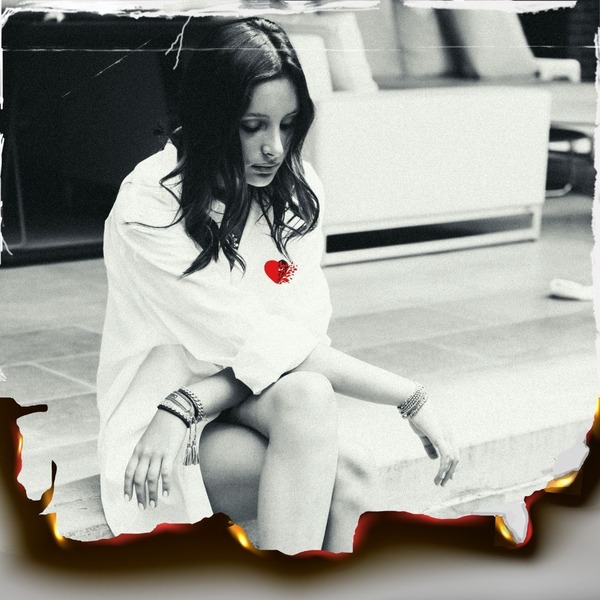 @skopemag news – tuesday – november 8, 2022 @ 6 pm est
@skopemag HQ – http://smarturl.it/skope
AJA shares epic new single 'Mental Break Up'
Sharing more, AJA explained: 'Mental Breakup was inspired by a guy who kept fucking with my emotions and I was so done and broken. I went from being a strong confident person to someone I did not recognise or like. Instead of having a breakdown over it I decided to completely break up with him in my mind even though we weren't totally together at the time. The story unfortunately continues and it was just so toxic. It was a tough time, but I learnt so much about myself as a result. No matter how bad it hurts, I wouldn't have wanted to miss out on love.'
Larkin Poe share new song; new album out this Friday
Larkin Poe – the GRAMMY® Award-nominated duo of Georgia-bred, Nashville-based multi-instrumentalist sisters Rebecca and Megan Lovell – share "Southern Comfort," available now at all DSPs and streaming services. "Southern Comfort" marks the latest single from Larkin Poe's upcoming sixth studio album, Blood Harmony, arriving via their own Tricki-Woo Records this Friday, November 11. Pre-orders are available now, including limited edition magenta-colored vinyl, CD, cassette, and more.
Bronze Avery Releases New Single "SOFTSHELL"
"The title of 'SOFTSHELL' symbolizes the layer underneath the metal armor which is why it sequentially comes directly after the title track," shares Bronze on the song. "I feel like songs can manifest things in a way, so I don't like to write songs where I show actual weakness unless there's a victorious spin on the end. I think this was the only song that was created in an actual recording studio. Robyn De'llunto, who helped me write and produce my song "Messy," has a magical way of getting me to sing melodies and say things that I would always be too scared to try. I remember her showing me these amazing drums she had put together, but her computer was overloading within the first 10 minutes of making the song. She sent me the drums and I took over the production and scratched a quick verse."
Celebration of Life for Takeoff Announced for Friday, November 11 for Fans in Atlanta
Family, friends, and fans globally continue to mourn the loss of Kirsnick Khari Ball, known to the world as Takeoff. To honor Ball and allow fans to pay their respect to the superstar, the family of the beloved will host a special Celebration of Life this Friday, November 11th at Atlanta's State Farm Arena at 12:00 p.m
Free tickets are available only to Georgia residents starting today, Tuesday, November 8th at 2 p.m. via Ticketmaster. Fans can secure a maximum of two (2) tickets at Ticketmaster. Tickets are non-transferrable, and parties must enter the venue together. All guests are strongly encouraged to arrive early with doors opening at 11 a.m. State Farm Arena will offer free parking for ticketed guests in the Ruby Lot (100 Baker Street Extension, Atlanta, GA, 30303) until the lot is full. This is a limited-capacity event, and it is recommended that fans who do not secure tickets to not come downtown.
NYC band Peaceful Faces shares "Hold On (To Your Colors)" single / video & announces new LP
Sifting Through The Goo, Reaching For The Candlelight, the new album from Brooklyn chamber-rock band Peaceful Faces, is technically many years in the making. Indeed, while the music was recorded in the later stages of the pandemic, certain songs date back to bandleader Tree Palmedo's earliest days as a writer, when he would spend late nights sipping box wine, teaching himself to sing, and piecing together lyrics in a frigid Boston dorm room.
Sonia Stein (Singer-Songwriter) "Electric Honeymoon"
Night Shop Shares "Harness" Single + Video via Under the Radar | UK Tour w/ Widowspeak | New Double A-Side Out Now via Dangerbird Records
Los Angeles Rock Band Love Ghost Releases New Single "Puppet"
"Puppet" is an emotional and ambient song about feeling controlled and vulnerable and putting the needs of others in front of your own. Watch the lyric video:
MATT ROSA FACES OFF WITH HIMSELF ON "TRUST ISSUES"
Self-awareness is a practiced skillset. Being able to see clearly one's own bad habits, questionable choices, and poor decision making is never easy. Taking accountability is even harder. Learning to adapt, grow, and change in positive ways still harder.
New Music & Video from Adrenalised Alt-Rock band Roseburg!
Wild Child Share Soulful "Photographs" via Reba's Ranch Records
It's a soulful, brass-filled outing, full of playful studio flourishments that the band has come to perfect over the years. "It has a familiar presence to songs we wrote when we were starting out but with a chiseled maturity," Beggins says.
Theory Of A Deadman Releases Official Music Video for "Dinosaur"
'This was another fun video to make with director Tony Corella, who we also worked with for the 'Blow' video," shares front man Tyler Connolly. "We felt it was important to lead off with a lighthearted video that is sure to have you smiling as you rock out to the track!!"
[Video Submission] Fredro Starr feat. Mack Mason "Heartbeat"
Moonchild Sanelly Shares New Tracks "Kokokoko" Feat. Jidenna And "Mama's Love" Out Now Via Transgressive Records
Moonchild Sanelly – real name Sanelisiwe Twisha – today shares two new tracks "Kokokokoko" and "Mama's Love". The tracks follow the release of her critically acclaimed second album Phases released earlier this year on Transgressive Records.
Alannah Chapman flirts with Soul, R&B and hip-hop on 'Keep It Classy'
Hailing from Perth, neo-soul R&B singer/ songwriter and multi-instrumentalist Alannah Chapman releases her commanding new single 'Keep It Classy' featuring Drea today. The listener is taken on an intimate trip through her thoughts using lush harmonies and cheeky raps about feel good moments that she wants us to cherish about exploring new relationships. "If everything is perfect, things would get a little boring, so let's keep everything classy, messy and sexy". Alannah Chapman
ATLANTA'S HOTTEST RISING STAR 21 LIL HAROLD RETURNS WITH NEW SINGLE "ROBBIN SEASON" OUT NOW