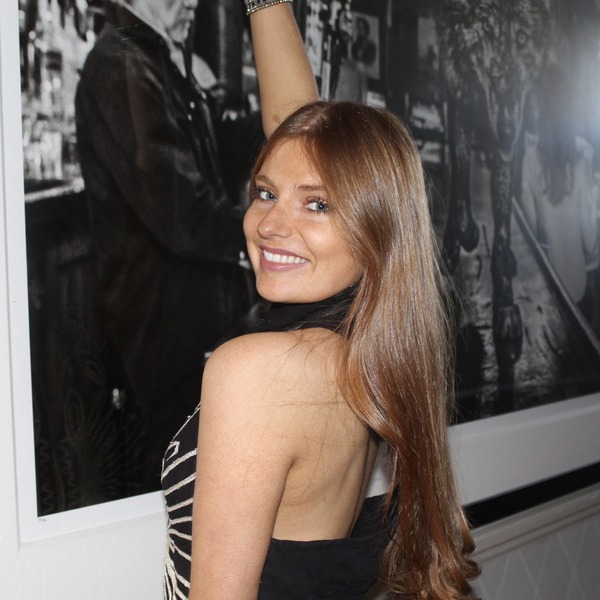 @skopemag news – friday – november 4, 2022 @ 12 pm est
@skopemag HQ – http://smarturl.it/skope
OUT TODAY: Isla Craig (U.S Girls, Jennifer Castle) releases new album Echo's Reach & shares video for 'Weather'
For over a decade Isla Craig has created a formidable body of work, a unique musical vision last heard on 2018's The Becoming and stretching back to 2012's Both the one & the other, (an a cappella suite of songs featuring some of Toronto's best known vocalists Daniela Gesundheit, Tamara Lindeman, Ivy Mairi, & Felicity Williams). With Echo's Reach, Isla presents a sophisticated set of compositions that perfectly wrap her Highland influenced melodies in an organic blanket of musical peat formed from a mix of jazz, R&B and psychedelic folk. Leading a band of luminaries that include Evan Cartwright (drums), Ted Crosby (sax) and Mike Smith (bass), Isla showcases the affecting vocal presence that has made her an in-demand collaborator with artists such as Jennifer Castle and the spiritual jazz octet The Cosmic Range.
QUARRY — Releases Anti-War Single: "New City Comes Along" || + New Album Out Now
Milan-based singer-songwriter QUARRY is set to release his new single: "New City Comes Along", taken from his new album 'Positioning The Sun' out now.
LADYBYRD'S NEW SINGLE 'SUB ZERO' IS OUT NOW & DEBUT EP FOLLOWS ON NOVEMBER 11TH
'Sub Zero' sees Ladybyrd raising the temperature as winter sets in. Her sophisticated alt-pop shines with a richer texture than ever before, with propulsive beats, urgent keys, swooning backing vocals and moody synths all contributing to her biggest and most dynamic song to date. Despite that cultured sound, it's also full of youthful attitude as Ladybyrd's luscious vocals explore the turmoil of young love, set to an evocative backdrop of the changing seasons.
Polish Pagan Black Metal Group VARMIA Return With Music Video For "Oddal"
Polish pagan group VARMIA – who pay tribute to their Baltic roots by combining black metal with traditional instruments such as the goat horn and the tagelharpa – have revealed their first new music since 2021's 'bal Lada' album. The new song "Oddal" is presented as a standalone video (no digital single at this time) and comes as an introduction for the intriguing and unique group's next chapter. The music video can be viewed at
Jennifer Saran Lifts Holiday Spirits with "Songs of Christmas… Come Dance with Me"
Tom Skinner (The Smile/Sons of Kemet) new album 'Voices of Bishara' via Brownswood, International Anthem & Nonesuch OUT TODAY
Today, drummer, producer and composer Tom Skinner (The Smile, Sons of Kemet) releases his lean and beautiful mini-album "Voices of Bishara" via Brownswood / International Anthem / Nonesuch.
TORS SHARE THE NEW SINGLE I DON'T MISS YOU (EXCEPT FOR WHEN I DO)' FEATURING LILY WILLIAMS
The title tells the story, but Lily Williams' opening lyrics go against the grain of a dejected love song as she sings, "I don't get lonely, I don't get drunk, I don't stay up till five in the morning wondering what I could've done." Tors' Matt Weedon is also in a similar headspace, admitting: "I never call you real late at night, I don't hang up as soon as you answer the phone." But as the song builds to its sentimental conclusion, there's no closure – just the realisation that they can only hold onto their denial for so long.
GaDDel confronts his demons in vulnerable pop offering "I Don't Suffer Anymore"
Turning all elements of his everyday life into songs, "I Don't Suffer Anymore" is co-produced by the London-based talent and emerges after an intense personal period of anguish and adversity, exacerbated by strained family relations. An ode to starting again, the minimal blend of catchy guitar riffs allows GaDDel's raspy vocals to take centre stage and deliver the track's poignant, empowering lyrics in full capacity.
DISILLUSION release acclaimed new album "Ayam" today
Today, Friday, November 4 is the day, DISILLUSION unveil and stream their highly praised new full-length "Ayam", which the band will celebrate with a release show in their hometown of Leipzig tonight.
The German avant-garde metal pioneers have scored album/band of the month titles in Metal Hammer (DE) 7/7, MetalObs (FR), Metal.de (DE) as well as a #2 in the Soundcheck of Rock Hard (DE) 9,5/10, and a 10/10 in Ave Noctum (UK) among many other great reviews.
MEDIA ALERT: Ville Valo Shares New Single, "The Foreverlost"
Finnish Love Metal pioneer, Ville Valo (VV) of HIM, has shared third single "The Foreverlost", taken from his forthcoming first solo album, 'Neon Noir'.
The album will be released on January 13 via Heartagram Records and distributed by UMG/Spinefarm.
Anna Bea releases new single 'Another World', from forthcoming EP "What If"
"Another World is about escaping from our world into a new one. I wrote this song during lockdown about the world we had lost but that we knew we'd get back again someday. Lyrically, I wanted to merge ideas of the past with the present, together with a Bruno Mars-inspired production," says Anna.
David Guetta & MORTEN announce the massive Future Rave EP 'Episode 2' along with long-awaited anthem 'You Can't Change Me' ft. RAYE
Hot off the announcement of the launch of their own Future Rave label, David Guetta & MORTEN now announce the imprint's first EP release. Titled 'Episode 2', this stunning and long-awaited 5-track collection serves as a renewed manifesto for everything this duo's influential collaboration stands for. With more than 20 releases, over 500 million streams, and a residency at Hï Ibiza, David Guetta and MORTEN have proven that the rapid ascent of the new genre is only just beginning. With their very own Future Rave label and a brand new EP, the duo is taking their trademark sound to new heights.
ADE — Releases New EP: 'Junk In Orbit' || + Unveils Focus Track: "Ambivert"
OUT NOW: MIMIC Releases "My Confession" [FFO: Senses Fail, Thrice, Boston Manor, etc.]
Richie Evans, Jay Rock and EastSide K-Boy team up for 'Pressure'
"'Pressure' came about because I felt like I needed something for the streets following my R&B-inspired single "For You" featuring Vedo," explains Evans. "I wanted a record that would be respected for its lyrical content, but still solid enough to catch a mainstream vibe. I tapped into the homies EastSide K-Boy and Jay Rock from TDE cause I knew they could embody a classic West Coast sound with both raw lyrics and clever wordplay."
Sanna Martinez's debut EP 'Keep it Cool' is out now!
Sanna Martinez participated in the Icelandic National Final of Eurovision Song Contest in March this year with the title track of her EP 'Keep it Cool' – now it is finally out! 'Keep it Cool' is written by Sanna herself together with Swedish, Irish, and Icelandic songwriters and producers. Sanna is singing to a guy she was dating about living in the present because he talked a lot about his exes.
Skopemag: New single & video Roofman – Pour Me (I'm Drifting)
ANNA OF THE NORTH RELEASES ALBUM 'CRAZY LIFE'
AWOLNATION Premieres New Music Video for "We Are All Insane," the Second Installment in a Bold Video Series
BRYNN CARTELLI SHARES LIVELY NEW SONG "CONVERTIBLE IN THE RAIN"
ALTERNATIVE SINGER-SONGWRITER, GERT TABERNER, RELEASES EMOTIONAL SINGLE "RHYTHMS" 
"'Rhythms' is a song that grapples with loss and not knowing what to do with yourself in the wake of it, hoping to move forward, but also feeling lost every step of the way," says Gert. He continues, "It's been a few years of near-complete radio silence, and this single feels like the right way to reintroduce myself."
FORTY FEET TALL Tries Not To "Sleepwalk" Through National Discord, New Music Out Early 2023
"I think in this political climate, we're all desperately wondering if we're doing enough. This song reflects that feeling," explains Cole Gann, lead singer of Portland-based indie rockers FORTY FEET TALL about their new single, "Sleepwalking." The track is a taste of what's to come from the band with new music coming in early 2023 via Magnetic Moon, the song's theme is as present throughout, as it is throughout the previous EP BOIL and their 2021 debut A Good Distraction. Exploring the anxiety and angst that has built up during isolation from the pandemic coupled with the polarized political climate, Forty Feet Tall brings their aggressive and frustrating emotions to the surface and releases it cathartically with a more genre-bending experimental take.
THE ILLICITS — Ready Incendiary Single: "Modern Life" || + UK Live Dates This Autumn
Australian Indie-Rock Trio Last Dinosaurs Release Their Highly Anticipated Album 'From Mexico With Love' 
Today, the Australian indie-rock trio Last Dinosaurs share their highly anticipated new full-length From Mexico With Love via Nettwerk. Proving themselves to be a global enterprise, brothers Lachlan and Sean Caskey and Michael Sloane cite a myriad of influences for the new project. From New York icons The Strokes to California legends The Beach Boys, Japanese City-Pop artists like Hiroshi Sato, and of course, the country of Mexico where Lachlan conceived much of the record, it's clear the trio finds inspiration no matter where they are. The result is a frenetic odyssey about the world around us and the world within us.