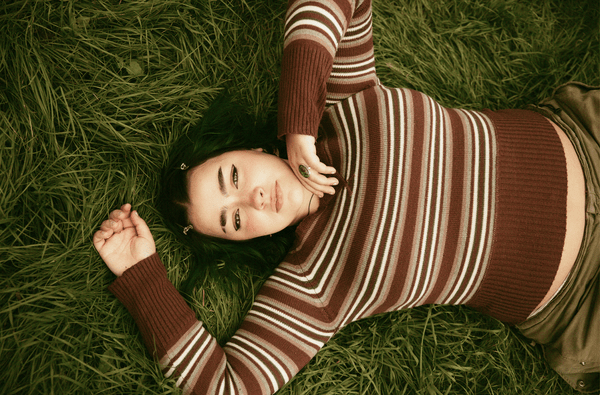 @skopemag news – wednesday – november 2, 2022 @ 2 pm est
@skopemag HQ – http://smarturl.it/skope
Skope video submission: video: Tgifly – "First Ballot". J. Coles All-Star Dreamville Rap Camp Graduate Delivers This Banger
He had this to say about "First Ballot", "This song is about me reaching my full potential … I'd be a hall of famer on the first try, b/c every verse is valid … and Im my only challenge. Get out of your own way!"
Introducing AUNDREY GUILLAUME. with "dungeon."
"dungeon." is a pulsating, heavy electro-rap track Inspired by the darkness and trauma that each one of us internally carries, it is meant to serve as a nod and acknowledgment to what all of us have that makes us human. This will be GUILLAUME.'s first release with the new imprint, which was founded earlier this year by Nigil Mack (formerly A&R for Kid Cudi, Shelley + more) and Sam Valenti, CEO and founder of storied label Ghostly International. It's an emotionally charged and highly energetic record, with the repeated refrain of "FREE" chanted throughout the song. Almost hymnal in its cadence, the track strikes a primal nerve with listeners.
Producer Hiroyuki SAWANO's new group NAQT VANE release inspiring second digital single 'VANE'!
SPINEFARM MEDIA ALERT: Anti-Flag Share "NVREVR" Feat. Stacey Dee of Bad Cop/Bad Cop // Employed to Serve Share "Sun Up to Sun Down"
BROOKE BENTHAM shares EP lead single 'Over and Over' | out today (Nov 2nd)
Enigmatic songwriter Brooke Bentham returns with euphoria-fuelled effort 'Over and Over', out today (November 2nd) – the lead track from her forthcoming EP primed to arrive early next year.
Paige Bea merges industrial alt-pop and R&B hooks on new single "Autopilot"
"Autopilot" is the third in a string of recent releases following comeback track "Melt" and most recent single "4×4". Collectively, these releases have firmly re-established Paige Bea within the alternative pop landscape after a 2 year hiatus from releasing music, with wide acclaim and support from outlets including COLORS, The Line Of Best Fit, CLASH Magazine, Wonderland, The Rodeo, Wordplay Mag + more.
Alt/Grunge Rockers BLACK MIRRORS Release New Single "Snake Oil" + New Music Video!
Belgian rock sensation BLACK MIRRORS is gearing up for the release of their critically acclaimed studio album and new masterpiece, 'Tomorrow Will Be Without Us', out this Friday November 4, 2022, via Napalm Records.
Today, the band fronted by extraordinary vocalist Marcella Di Troia, have shared a music video for the catchy new single "Snake Oil"!
Chloe George shares "Penny" ahead of EP out 12/2 (via FADER label)
"Penny" and the video directed by Sean Russo are both so Chloe. It starts off a bit eerie, and moves into a semi-trippy, huge booming chorus, with Chloe's voice distinct and pristine at the forefront. The second verse has a tinge of grimace in it, with bass rattling the rafters. The video is glowing and glitching, showing the singularity that is Chloe George in full force.
New music video for "20" from Boston indie favorites AIR TRAFFIC CONTROLLER
A repeating chord progression that band member Adam Salameh had on file gave birth to "20". After a while of singing nonsense against a new melody, Dave Munro changed his lyric to "I was 20", and took the opportunity to reflect on his past life as a young air traffic controller in the military.
U.S. Metal Sensation MALUS DEXTRA Signs With Wormholedeath
U.S. Metal Band MALUS DEXTRA signed a deal with Wormholedeath for their EP "III, Pt.1", due for release on November 25th, 2022.
Laura Veirs Announces 'Found Light Expanded Edition' and Shares "New Arms (Demo Version)," Playing Brooklyn's The Owl Parlor on 3/30
Laura Veirs today announced she'll be releasing an expanded edition of her recent acclaimed album, Found Light, on Friday, November 4th, via her own Raven Marching Band Records. Found Light Expanded Edition will feature the original tracklist of the July 2022 release, alongside five new demo tracks–including "New Arms (Demo Version)," which is out today.
Frontiers Music Srl Welcomes Scream Maker to the Label
Frontiers Music Srl is pleased to announce the signing of Polish heavy metal band Scream Maker to the label! The band is currently working on a new studio album, which is anticipated for release in 2023.
SUNDAY SCARIES AND PiCKUPLiNES GO VIRAL WITH CLUB BANGER "CHILL LIKE THAT"
Instantly addictive, "Chill Like That" hits the sweet spot between club anthem and pop song with its array of hummable hooks and quotable lyrics. "Didn't know you could move like that, two-step real smooth like that," Sunday Scaries vocalist Alex Hein croons on the chorus. "All night get down like that, turn around, make it bounce like that." It's that rare kind of track that works equally well in the club, a gym, or simply recreating a TikTok dance at home.
Sam Pounds Single & Video Release
Today, Sam Pounds released singles and video for two original tracks "She Get It From Her Mama" and "Preacher's Daughter" via Penthouse South/Sumerian Records. The songs come on the heels of Sam's feature, which he also produced, on the Snoop Dogg, Jamie Foxx, Dave Franco, and J Young MDK track "BUD (Mowing Down Vamps)" from the 2022 Netflix #1 film Dayshift.
Anna Mieke Debuts New Single/Video "Seraphim" via FLOOD Magazine, New LP 'Theatre' Out 11/18 (Nettwerk)
Ireland's Anna Mieke today shared her new single "Seraphim" alongside a captivating Anna Heisterkamp-directed video, premiering at FLOOD Magazine. "Seraphim," an immersive, rhythmic track that steadily builds to an enthralling crescendo, is the fourth single off her new album Theatre, due out November 18th, 2022, via Nettwerk. "While writing this song, I was listening to a lot of Juana Molina from Argentina. She has really interesting vocal rhythms going on," explains Anna Mieke. "'Seraphim' touches on loss, the 'passing on' of grief, and the different ways it's expressed. But, for me, there's something really uplifting about the song too, and having family and close friends in the video really means a lot."
Jack White releases "A Tip From You To Me" live performance video
Jack White shares an official live performance video for "A Tip From You To Me," premiering today via YouTube. The video – edited by Brad Holland – features exclusive footage filmed throughout the summer during White's epic Supply Chain Issues Tour, along with live audio from his August 13 Minneapolis, MN show at The Armory. "A Tip From You To Me" is but one of the many highlights found on White's chart-topping second solo album of the year, ENTERING HEAVEN ALIVE, available everywhere now via Third Man Records.
CANADIAN STAR BEGONIA SHARES HER NEW SINGLE 'RIGHT HERE' – WATCH THE VIDEO HERE
'Right Here' is a compelling introduction to Begonia's world class talents. Her earth-shaking voice finds the sweet spot between towering diva flair and the playful personality that has won over so many fans in her homeland. The song is equally unforgettable, bringing superstar vocals, Motown warmth, bedroom pop intimacy and classic soul into one package which immediately feels like an established classic.
New Video // SOMOH – "Anything"
Get acquainted with exciting newcomer SOMOH (Pronounced Soe-Mow") who today releases the video to your latest new indie-alternative obsession, "Anything." Much like her upcoming tracks on her debut EP "A Plan To Get Home" out next year, this track is a profoundly emotional, well-crafted song that explores her relatable feelings of love, friendship, family, and hardship. "Anything" is available everywhere online via Tiny Library Records.
FORTÍÐ reveal second track from new MCD as a lyric video
Icelandic pagan black metal trio FORTÍÐ release the second track 'Fimbulvetur' of the EP "Dómur um dauðan hvern" ("Judgement of Everyone Dead") as a lyric video exclusively via the renowned YouTube channel Black Metal Promotion at this link:
VIOLET BLEND (alt metal) drop "Voices In My Head" music video & single
Italian alternative metal band Violet Blend have just released a new music video and single for the song "Voices In My Head". The video was directed by Angelo Mura. The single was produced by Giada Celeste Chelli, and it was recorded, mixed, and mastered by Andrea Dell'Olio and Furio Lanciano at Soundscape in Firenze, Italy.
[NEW MUSIC] Underground Rapper nascar aloe Drops Vivid New Single "F*CK FACE"
Sol Messiah Releases New Video "Grand" (feat. Da BackWudz)
LEGENDARIUM Release New Single "Caelador, Destroyer"
Traditional heavy metal band LEGENDARIUM have released their new song "Caelador, Destroyer" today on all streaming platforms. The track is from their album Death's Hand In Yours which will be released on December 2, 2022.
Frontman Laurence Kerbov comments "Caelador, Destroyer is really just a very straightforward, no-bullshit heavy metal song. It's a story I've been meaning to turn into a song for a long time, and I'm very pleased with the final result."
Winny Stuns in Video for Debut Single "Pretty"
Co-written by Winny with Jesse Zagi and Kingsley Cyprian alongside production by duo WodeMagic, "Pretty" was recorded in a home studio in Winny's hometown of Jos in Northern Nigeria and was inspired by a failed relationship. The dynamic endearing song is a direct message to love the things that make one feel special
Adeem The Artist Cloaks Small Town Politics With A Catchy Country Shuffle On "Run This Town"
Yesterday, The Boot premiered the "Run This Town" music video, writing, "The East Tennessee native's infectious, shuffling tune is a timely declaration for change, with lyrics that cleverly call out those who use their power to uphold and expand the reaches of hate and oppression."
YVES TUMOR RELEASES POWERFUL NEW SINGLE + VIDEO "GOD IS A CIRCLE"
Yves Tumor has emerged with both exultant grandeur and visceral intimacy on new single "God Is a Circle," their first new music since 2021's acclaimed The Asymptotical World EP and hot on the heels of appearing as the only featured artist on the new WILLOW album. "God Is a Circle" ascends to new artistic heights for the project, with Yves' uncanny ability to recalibrate and reclaim pop: pairing a catchy lockstep groove and enveloping melody with washes of cacophonous noise and effortless vocal prowess.
JUST MUSTARD — Share New Video For: "Blue Chalk" || + 'Heart Under' Deluxe Version Out 4 Nov
The video was made with the group's friend Seán McMahon and was directed by vocalist, Katie Ball. "The song Blue Chalk defines the heaviness that the whole of 'Heart Under' exists beneath. The kind that comes with grief and you feel like you are trying to navigate life with the weight of the sea on your chest keeping you down. I wanted to make this video since we started writing 'Heart Under' and to me it visually represents a lot of the emotion in the album. It was filmed in 4hrs in freezing cold water with the help of our friend Seán McMahon." says Ball.
Eliza McLamb announces Illuminati Hotties-produced Salt Circle EP (Royal Mountain)/shares new single "Pulp"
Singer-songwriter Eliza McLamb is coming of age right in front of us. When the beginning of the pandemic interrupted McLamb's studies at George Washington University, she eschewed the pre-law path she'd planned for herself and headed west. She started sharing original songs on TikTok while working on farms in North Carolina and Kansas, and was shocked to see her videos find a devoted audience. "I'd been writing songs since I was six years old. It just never really occurred to me that there would be anyone interested," says McLamb.
MAMADRAMA Release New Single "Easy Target" to all major platforms!
MAMADRAMA, the all-mom band from Monmouth County, NJ, released their second single titled, "Easy Target" on all major platforms.
"Easy Target" addresses the concerns of women's inequality with lyrics such as: "I wanna make a declaration. 200 years to change this nation. One step forward, two steps back. Always picking up the slack…I'm an Easy Target."