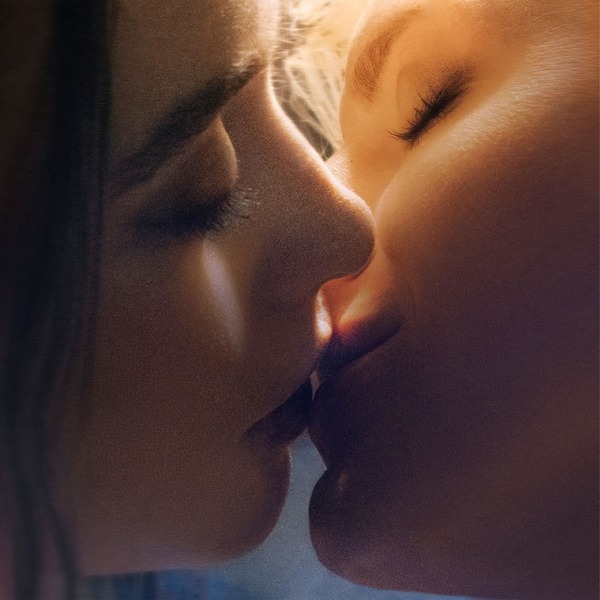 @skopemag news – friday – october 21, 2022 @ 5 pm est
@skopemag HQ – http://smarturl.it/skope
Orange Sofa's Sleepy Ghost Shares "Anywhere New"
Orange Sofa is an internet-based lofi music collective established in early 2022 by a group of multi-instrumentalists, producers, and artists all with a singular goal of creating rich musical worlds that listeners can lose themselves in. Comprised of Sleepy Ghost, Dead Pixel, Relaxo, De Marte, and Liminal Kid, Orange Sofa is excited to introduce you to each member through their respective music.
DORA JAR SHARES NEW SINGLE + VIDEO "SPELL"
American-German indie rockers SEVEN PURPLE TIGERS drop second single "Smoke Communiqué"
"Smoke Communiqué" is Seven Purple Tigers' next foray into their indie rock side, following in the footsteps of their 2021 track "Ignorance Is Blitz". The song was, in fact, conceived during a recording session for the aforementioned 2021 single.
Seven Purple Tigers Premiere Their Sensible Single/Video "Smoke Communiqué"
Allie Crow Buckley Shares Ethereal Dark Pop Single "Utopian Fantasy" 
Los Angeles indie artist Allie Crow Buckley shares her ethereal indie rock single, "Utopian Fantasy." An anthemic odyssey, the track exhales over the pulsing synth and drums while Buckley's vocals float the listener into another dimension. She explains, "I think of this song as a mystical trip that's all just getting to be a bit too much. Getting lost in trying to find the beauty, and falling into the well of it all." The song was recorded at the 4AD Studio in London, and was mastered at Abbey Road. It was written, recorded, and produced by Allie Crow Buckley and Jason Boesel of Rilo Kiley.
LATIN R&B SONGSTRESS IMMASOUL RELEASES "SUGAR BOI"
The single, "Sugar Boi" talks about the love for her life partner of over 10 years who's family is from Orange Walk "Sugar City" Belize. Immasoul continues to explore Afrobeat, and her ability for vocal arrangements. Produced by Mauricio Archundia on the beats, Leo X and Rox Mills, written by Leo X, Ana Ivonne, Mickey Cosio, and Immasoul.
SUIT OF LIGHTS shares new single "THE EMPTY VAULT"
"'The Empty Vault' is a meditation on the 1938 suicide of socialite and aspiring actor Dorothy Hale," explains Suit of Lights principal songwriter Joe Darone, who handles vocals, keys, bass, and programming duties on the track. On "The Empty Vault," Suit of Lights evokes a surreal and cinematic experience with first-person dialogue, flashbacks, visual details, and theatrical cues. "Failure is often more interesting than success. I was fascinated by her story and the famous painting by Frida Kahlo," Joe continues.
New Today // Florence Arman – "Friends"
Today Florence Arman returns with her dreamy new single "Friends," which feels both dancefloor-ready and the perfect companion for your next road trip. The song's lyrics follow an unexpected turn of events in Florence's own world and has blissfully been turned into the song you can hear now. The song is available digitally everywhere via AWAL Recordings. Florence will also be playing live in London on November 17th @ The Social for Communion.
"We Turn Green Cards into Black Cards" Emilio Rojas Flexes with New Single "Green Cards"
BENDIGO FLETCHER RELEASE NEW WINGDING EP
Grave Next Door Release Spooky Video For "Charnel House"
Australian Troubadour Mark Wilkinson Shares the Soul-Searching Anthem "Paradise"
After standout live performances at AmericanaFest last month, Australian songwriter Mark Wilkinson returns with the soul-searching anthem "Paradise" from his forthcoming EP Mariposa. The stirring vocal performance highlights Mark's uncanny ability to deliver powerful, emotive melodies. "Paradise" tells the story of an embattled soul searching for happiness as Mark reflects on the ups and downs in his own life.
PmBata releases the all too relatable track "a letter from Anxiety"
Astralux Return With "Desert Dream" Video
Rock n Rollers Astralux have just unveiled a music video for their single "Desert Dream." The video showcases the Los Angeles band as they drive out to the desert and set up to perform. Shot in Joshua Tree, California, the video perfectly complements the overall free-spirited vibe of the song. Thrilling, powerful, and enigmatic, the "Desert Dream" is a sonic journey through the surreal and inspiring places we travel to when the "Sun goes away." Watch the video on the band's Youtube channel.
[Video] Wolfman Jeckyll ft. Minez – Dirt Nap prod. by Body Bag Ben
RUBY THE HATCHET: new album out now on Magnetic Eye Records
Today dream rock outfit Ace of Wands share driving single "Desiring You"
The song was inspired by Lee's toxic relationship and the addictive and sometimes destructive nature of desiring what was not good for her. Her way of dealing with it was to put music to the feeling of being completely unseen by the person she most desired being with. The song explores the tension, the anger and her ultimate refusal to be strung along.
OCEANHOARSE Release Lyric Video for "Help Is On The Way"; New Album to be Released February 17th on Noble Demon!
Seattle's Blue Glass releases gorgeous new LP 'Les Jardins Éternels', today on Two Roads Records!
Stela Cole Dances Her Tears Away on "Bye Bye Blues"
Singer/songwriter Stela Cole has released her triumphant new single "Bye Bye Blues," out today via Ultra Records. A punchy pop beat, synthesized hand-claps, and shimmering harmonies wrap around a slick bass line as Stela redefines what a breakup anthem sounds like as she encourages listeners to dance their tears away. On "Bye Bye Blues," the pop starlet emphasizes how it's okay to be sad when a relationship ends as long as you embrace the lessons you've learned and look for the brighter days ahead.
All-star project FEELINGLESS release second single "Nostalgia" (feat. Jake E of Cyhra & Rachel Aspe)!
Eufórquestra combine modern funk with vintage soul in new album While We Still Got Time – out now
Today marks the culmination of over two years of writing and recording for Eufórquestra, and they came out with a bang on their newest collection of songs, While We Still Got Time, out today. Fans of the band will notice a fresh and powerful sound that is based on Euforquestra's signature "modern funk with vintage soul," but also infuses current topics in a way that has not been realized before with strong, compelling pieces.
Nashville DJ and Producer Feelz Teams Up with LAVANT for new single "Wake Me Up" (feat. Gabriel Eli)
Feelz's newest single "Wake Me Up" has us all wishing we were on the dance floor. The song combines Feelz's and LAVANT's incredible production along with Gabriel Eli's fresh vocals to create an electronic masterpiece.
BENEATH MY FEET Unleash Brand New Music Video And Sign Worldwide Record Deal With Noble Demon!
Uji Shares "Flechas" Single + Video via Remezcla, Read the Rhythm Passport Feature + LP Stream | 'TIMEBEING' LP Out Today via ZZK Records
Mr. GnG Releases Prog Metal Single "Goodbye, Mr. GnG"
Loome Shares New Video For 'Talking To Strangers' & Releases New EP 'We're All Fvcked'
New Album: G-Eazy, Guapdad 4000, 22nd Jim, ALLBLACK, Rexx Life Raj, LaRussell and more
The album includes Bay Area staples like G-Eazy, Guapdad 4000, 22nd Jim, ALLBLACK, Rexx Life Raj, and LaRussell. Each of the featured artists donated their verses for free, with all the proceeds going to People's Programs. Providing insight into one of the most influential hubs of Black American culture,Tales Of The Town is both a love letter to the Bay and a crash course in its intricate history.
FRIDAYY – THE SCENE-STEALING VOICE OF DJ KHALED'S "GOD DID" & LIL BABY'S "FOREVER" – CHASES HIS DREAMS ON DEBUT EP LOST IN MELODY
CANADIAN LUMINARY DAX DELIVERS A POWERFUL MESSAGE ABOUT MENTAL HEALTH WITH "DEPRESSION"
LOST IN KIEV: Rupture Full-Length From French Post Rock Collective Out TODAY On Pelagic Records
Recorded in a live-setting, Rupture concerns the band's feelings about the drastic environmental changes that can be perceived all over the world. Casting their eco-angst into nine soaring and explorative tracks, LOST IN KIEV channels a sound that's raw and pristine, reaching an emotive power beyond anything they've done before.
Frankie and the Witch Fingers share new single "Electricide" w/video
Today, Los Angeles psych-rock juggernauts Frankie and the Witch Fingers have returned with the pummeling new single "Electricide." The track appears as the A-side on a new 7″ backed by the brand new "Chalice" — purchase the 7″ via Greenway Records / The Reverberation Appreciation Society. The band is currently finishing their US tour which will finish off with an appearance at Levitation before they embark on a headline tour of Australia. See below for the full list of dates.
FREDO BANG UNLEASHES NEW ALBUM UNLV TODAY; WATCH "YA HEARD ME" VIDEO
COUNTRY RAP PHENOMENON JAMIE RAY RELEASES DEBUT COUNTRY TRAP EP TODAY
The nine-track collection highlights his hypnotic hybrid of country and hip-hop threaded together with the pluck of bluesy guitar and the thump of slick 808s. Among many highlights, "Camo Bando" pairs his unrestrained flow with a skittering beat as he namedrops Rambo in between a yeehaw or two. He warns, "Don't think about taking off with my money. I got it!" Breezy acoustic guitar gives way to trap production on "Buckshot" punctuated by banjo. Then, there's "Do Si Do" [feat. D Star & Dusty Leigh]. He cooks up a honky-tonk banger with no shortage of twerking or twang. The introspective "Country To The City" chronicles his journey, while "Guitar Strings" hinges on six-string fireworks straight out of the Mississippi Delta as he urges, "So let me know if you want to go," over fretboard-burning wailing. Meanwhile, Country Trap also boasts his breakout "MAGIC CITY COWBOY" and "COWBOY GANGSTA."
Peru's We The Lion announces new 'TTT' LP & shares the title track via Spill Magazine
Joonti presenta su nuevo sencillo "Tempestad" junto a Moffa y Animal
Joonti, el nuevo representante del género urbano y alternativo, presenta su nuevo sencillo "Tempestad". Una colaboración musical del joven intérprete junto a Moffa, con la producción de Animal. El tema se encuentra disponible junto con su video oficial en todas las plataformas digitales.